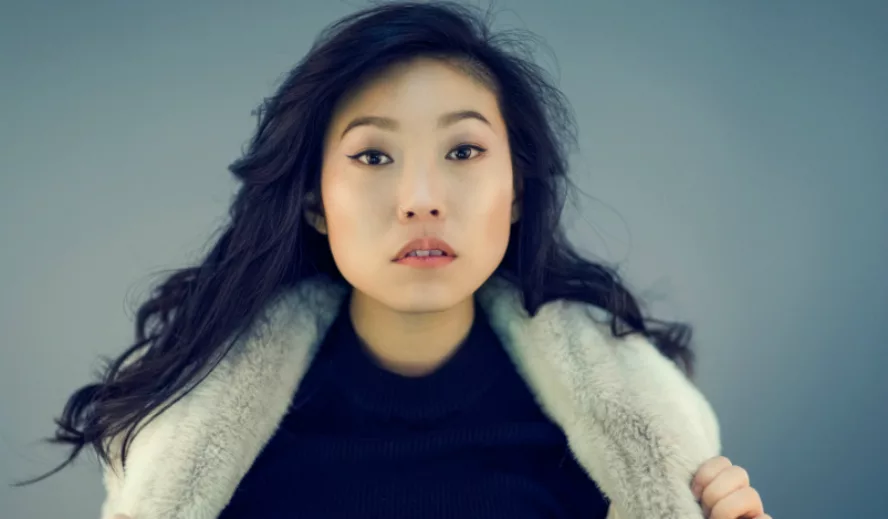 Photo: Awkwafina by Casi Moss/CC BY-SA 2.0 
Asian representation in the entertainment industry is flourishing, and comedian/actress Awkwafina is a part of it all. From her latest roles in Crazy Rich Asians, Ocean's 8, and The Farewell, the star has come a long way in her career. She recently got the green light for a sitcom with Comedy Central titled: Awkwafina Is Nora From Queens, which is loosely based on her life while living in Flushing. The rising star never thought her life would be where it is today, and it looks like she's not stopping anytime soon. Awkwafina is a powerful voice that has been added to the repertoire of talented celebrities who are bettering Asian representation in Hollywood i.e. Priyanka Chopra Jonas, Sandra Oh, Aziz Ansari, Henry Golding, Constance Wu, and most recently Lilly Singh with her talk show NBC's "A Little Late With Lilly Singh".
So here are a few facts about the unforgettable Awkwafina:
Her real name is Nora Lum
Prior to becoming her legendary stage name, she was born Nora Lum on June 22nd, 1988 in New York City, NY to a Chinese-American father and Korean mother. Her mother passed away at the age of four, and she was raised by her father Wally and grandmother Powah in Queens.
She found her stage name at the age of 15
In her high school years, Nora found her stage name. In an interview with The Guardian, she said that her classmates always thought of her as the crazy one or the funny one amongst the other kids in her school. When asked about how she got her stage name she said, "I just thought it was a funny name. And it was fitting that it had 'awkward' in it because I am awkward". Awkwafina shows her confidence through her humor and through her name, which makes people love her even more.
Awkwafina attended Fiorello H. LaGuardia High School of Music & Art and Performing Arts
The renowned performing arts school, with alumni such as Timothée Chalamet, Ansel Elgort, and Nicki Minaj, Fiorello H. LaGuardia High School played a special role in Awkwafina's childhood. Not only did she find her stage name here, she has also cultivated herself through music. In an interview with The New Yorker, she talks about her time in high school and playing the trumpet because it was the loudest music instrument. This was just the start of her music career!
After high school, Awkwafina moved to Beijing to study Mandarin
Awkwafina moved to China to study Mandarin at Beijing Language and Culture University. Why did she do this? As a child, she was never taught to speak the language. This pushed her to get in tune with her culture, but in this experience, she also faced problems. While speaking with Defining Cultures she reveals she had an identity crisis. "I really felt like I was negotiating two identities in China. As an Asian-American going to my motherland, and not speaking Chinese, I really felt the struggle of not being Asian enough. And in America, not being American enough. So I really got the shock of having two identities in China. That was really hard for me", said the actress as she expressed her struggle.
She then continued her education at The State University of New York at Albany
Awkwafina also attended The State University of New York at Albany and studied Journalism and Womans studies. In an interview at her alma mater, she expressed how her time at SUNY has formed her in her profession. She was not into the party scene and her time with her professors was something she looked forward to while being in college. "I wanted to learn from all of these professors I was so intrigued by. I don't think I would have been able to be Awkwafina if I didn't go to SUNY."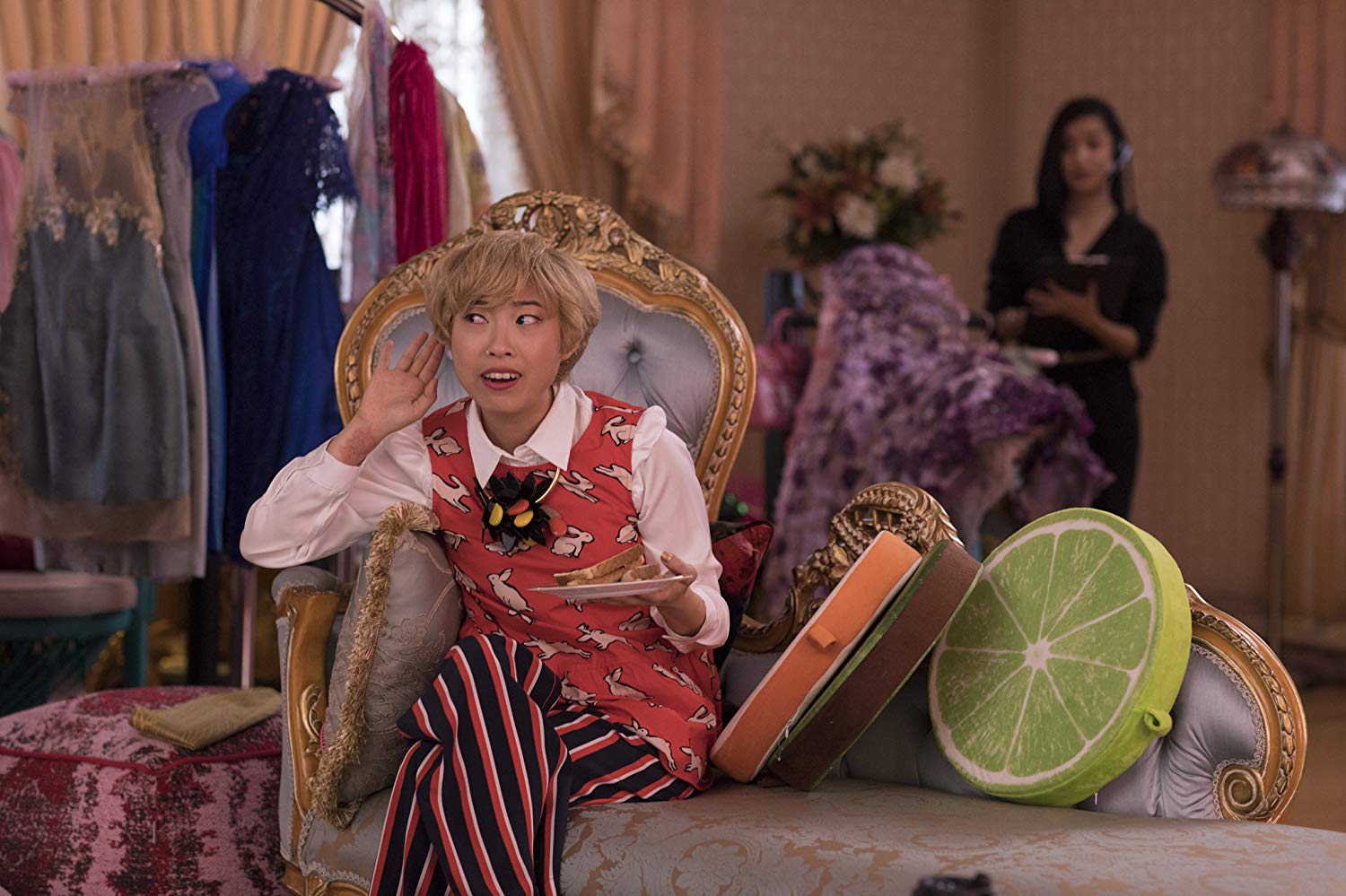 Photo: Awkwafina in "Crazy Rich Asians"/Warner Bros. 
6. When she entered the entertainment industry, she started out as a rapper
Channeling her love for hip hop and rap, Awkwafina started her career on YouTube as a rapper. A year after graduating from college, she wrote a comedic song called "My Vag", posted it online, and gained millions of viewers. Even though she was not expecting success from the song, it was a stepping stone to her future. In a post on Twitter, Awkwafina looks back on her life and how she made it to where she is today: "I remembered those days when I got fired from my job for Awkwafina, when I was broke for Awkwafina, when I got kicked off line-ups because "Awkwafina is a joke." Awkwafina was a dream I was chasing, and in some ways, I am still chasing her. But we need to take risks. We need to go broke. We need to prove them wrong, simply by not giving up. Awkwafina wasn't supposed to exist, but somehow she does. And I think about it everyday, that she was born for one reason only- to show every person out there, that it is possible". Every star in the entertainment industry has to start somewhere, and sometimes it is not an easy ride. Awkwafina did not let the failure overcome her dreams.
Awkwafina is a published author
Since growing up in New York, Awkwafina knows where to go amongst her stomping grounds. Her book called Awkwafina's NYC  contains ten walking tours around her favorite places in The Big Apple. On Amazon, it has four and a half stars, so you too should put it on your reading list!
When picking roles, Awkwafina refuses to do accents
Awkwafina has something to say about having accents in the roles she picks. She believes that it's a bad representation of the Asian community. In an interview with Flare at the Toronto premiere for Crazy Rich Asians, the actress speaks out on why she draws the line for doing accents within the films she is in. "I think a bad representation, you know, especially in the Asian-American community, is to make fun of the way that people think that we speak," says the Queens native.
She is the second Asian-American women to host SNL
Awkwafina is the second Asian-American women to host SNL after Lucy Liu in 2000. According to Bustle, she was also the third lineup at the time in three weeks and host in eighteen years. Talk about groundbreaking!
Awkwafina was honored as Kore Asian Media's Female Breakout of the Year
In 2017, Awkwafina received an award for Kore Asian Media Breakout of the Year. Her speech was unforgettable. As an advocate for Asian representation in the entertainment industry, she speaks out about how Asians must have the ability to tell their own stories. The Female Breakout Star of the Year has said, "Asian people need to be seen, but they also need to be seen as authentically themselves". 
By piecing these facts together about Awkwafina, we can tell that all of these moments in her life have shaped her persona. If one piece was missing, we would not have the one of a kind entertainer who is shaping Asian representation in the film industry. Not only is she advocating for change, but she is also inspiring future entertainers around the world with her uniqueness, talent, class, and strong attitude.
So look out everyone, this is just the beginning for Awkwafina.  Now that you know a little more about her, you can also see her in Jumanji: The Next Level which will be released on December 13, 2019, with Dwayne Johnson, Karen Gillan, Kevin Hart, Jack Black, Danny DeVito, and Nick Jonas.
By Ashley-Lauren Vallesteros
More Interesting Stories From Hollywood Insider
– FACT-CHECKED Series: Priyanka Chopra Jonas – 15 Revelations About One Of The Most Powerful Stars In The World And Star Of 'The Sky Is Pink'
– Hollywood Insider's BEST DRESSED WINNERS: Cannes Film Festival 2019 – Recap With Leonardo DiCaprio, Brad Pitt, Priyanka Chopra Jonas, Nick Jonas, Elle Fanning, Ming Xi & Many More
– The No. 1 Show in USA – 'Elite' is Faster, Edgier & Sexier In Season 2 – And Omar & Ander Also Known As #Omander Are Here To Steal The Title Of Most Famous/Sexiest Couple From Priyanka Chopra Jonas & Nick Jonas
– Why Queen Elizabeth II Is One Of The Greatest Monarchs | Her Majesty Queen Elizabeth II of United Queendom of Great Britain & Northern Ireland
– A Tribute To The Academy Awards: All Best Actor/Actress Speeches From The Beginning Of Oscars 1929-2019 | From Rami Malek, Leonardo DiCaprio To Marlon Brando & Beyond | From Olivia Colman, Meryl Streep To Bette Davis & Beyond
–  FACT-CHECKED Series: Keanu Reeves – 12 Revelations About The Star Of 'Matrix', 'John Wick' & 'Toy Story 4′ – Did His Close Friend River Phoenix Predict Reeves' Super Stardom?
– In The 32nd Year Of His Career, Keanu Reeves' Face Continues To Reign After Launching Movies Earning Over $4.3 Billion In Total – "John Wick", "Toy Story 4", "Matrix", And Many More
– FACT-CHECKED Series: Zendaya And 15 Things You Might Not Know About The Star Of 'Euphoria', Tom Holland's Leading Lady In "Spider-Man: Far From Home' And Next Starring With Timothée Chalamet In 'Dune'
– Dame Judi Dench Urges All To Remember Forgotten Villages Of Nepal By Donating To Humans Of Our World's Nepal Campaign
– WATCH: Do People In America Choose Human Rights Or Religion? – Season 2 Of Hollywood Insider's Messages From America – Episode 1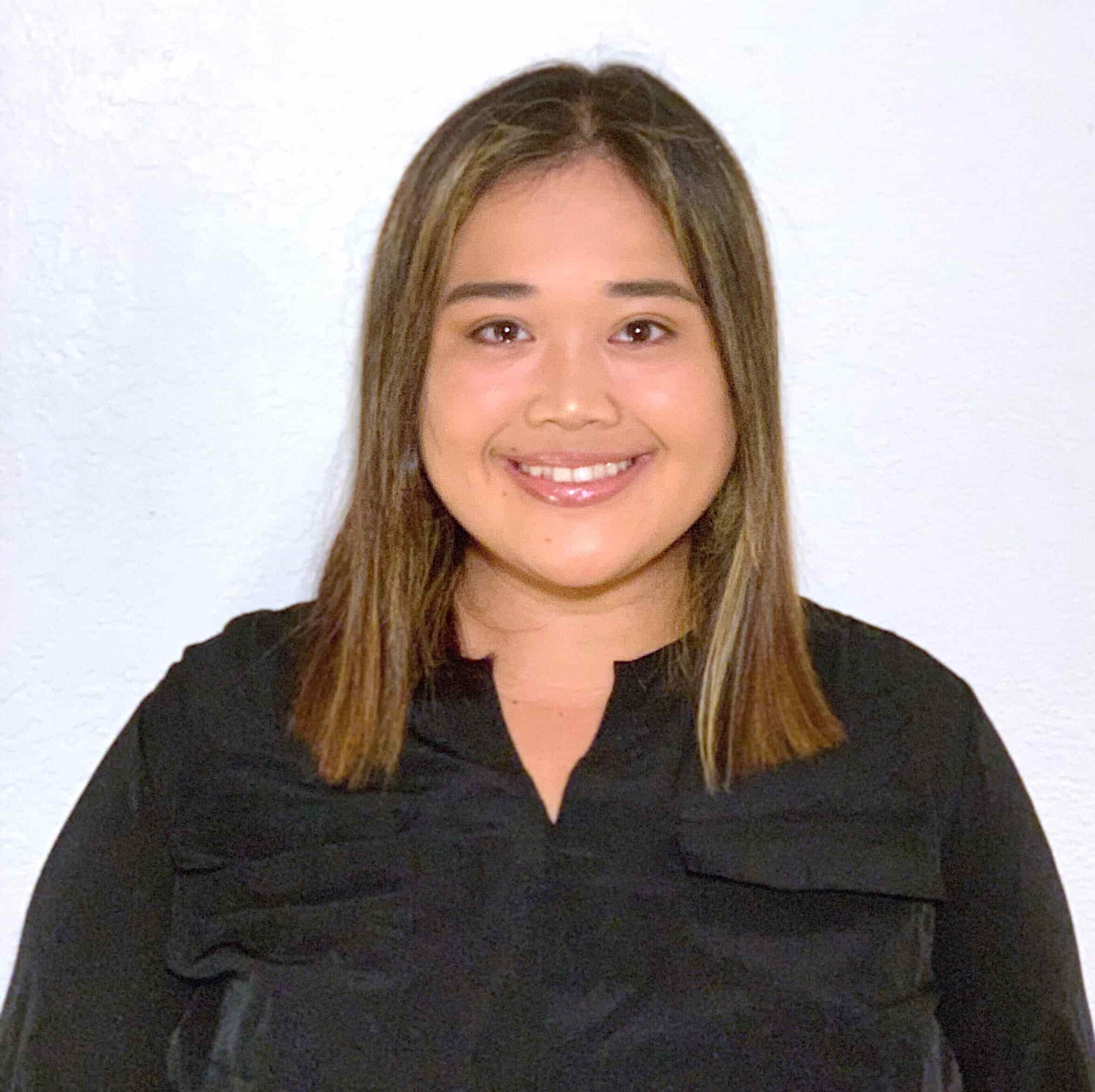 Ashley-Lauren Vallesteros is a writer for Hollywood Insider, a media company she believes in due to it being a trusted platform that excludes gossip and as it continues to use journalism as a tool to bring the world together. Ashley-Lauren believes that writing is a powerful tool, if you have the intentions to encourage, educate, and speak on behalf of topics that are not talked about enough – which best aligns with the values of Hollywood Insider. You can expect Ashley to write on the topics that matter to hear and/or movies and TV shows that she can recommend.