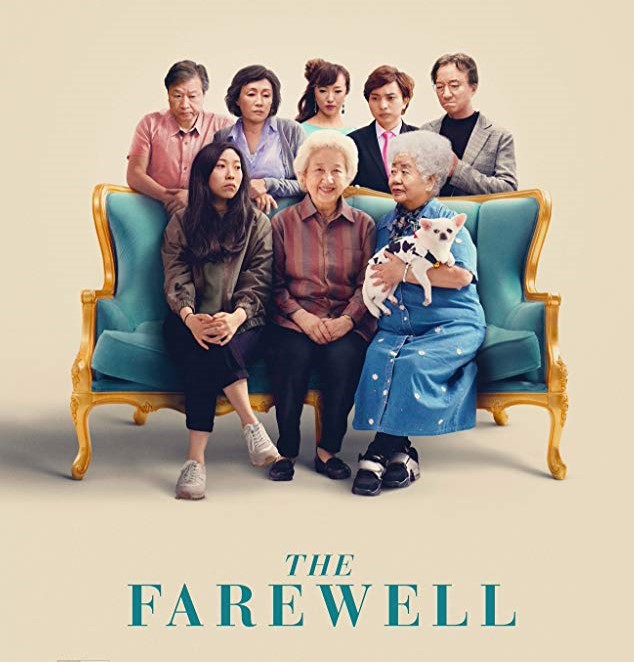 Photo: The Farewell/A24 Films
The Farewell Is Based On An Actual Lie 
The Farewell is a Chinese American dramedy directed by LuLu Wang about a Chinese American millennial, Billi, who's played by Awkwafina, who discovers her grandmother Nai Nai, played by Shuzhen Zhao, has been diagnosed with terminal lung cancer and has two months to live. However, her entire family plans on keeping this a secret from Nai Nai, allowing her to live her last two months without the anxiety of knowing her death date. The family throws a fake wedding in China so that everyone can secretly bid their goodbyes to Nai Nai; however, Billi feels that her family's way of going about it is cruel and unethical. She strongly believes Nai Nai has the right to know, but her family brushes this off, claiming she is too emotional due to being raised in the West. Wang claims that the film was partly inspired from her own grandmother's illness and the cultural experience she witnessed towards her death. Cinematographer Anna Franquesa Solano even states in an interview with Filmmaker that much of the Chinese imagery we see in the film is based off the time she spent with Wang's family in China before the film production. The Farewell has been rated 100% on Rotten Tomatoes, received a standing ovation at its premiere, and was confirmed as one of the funniest films at The Sundance Festival, proving itself to be a hit.
The Farewell Is A Tear Jerking Laugh Out Loud Dramedy
Awkwafina has proven her comedic abilities in past films such as Crazy Rich Asians, Bad Neighbors 2, and Ocean's 8; thankfully, she brings that same zesty persona to the screen in The Farewell while also conveying stress and sadness over her grandmother's situation. Billi's parents, played by Tzi Ma and Diana Lin, seem to find her outwards sadness as foolish; when approached about her own emotions, her mother exclaims, "What do you want me to do? Scream and cry like you?" Billi often gets clowned on for being too emotional and they almost don't invite her to the wedding due to the fear she might spill her emotions out, ruining the secret. However, she has outstanding chemistry with Shuzhen Zhao, portraying an admirably intimate relationship. Nai Nai really can't understand why Billi seems so sad at dinner so she begins to shove food in her face and lightly tease her, bringing some light into the dark situation. Nai Nai's character is so charismatic and adorable; we can't help but fall in love with her. Her gleeful aura and Awkwafina's incredible acting makes it ten times harder to hold our tears back.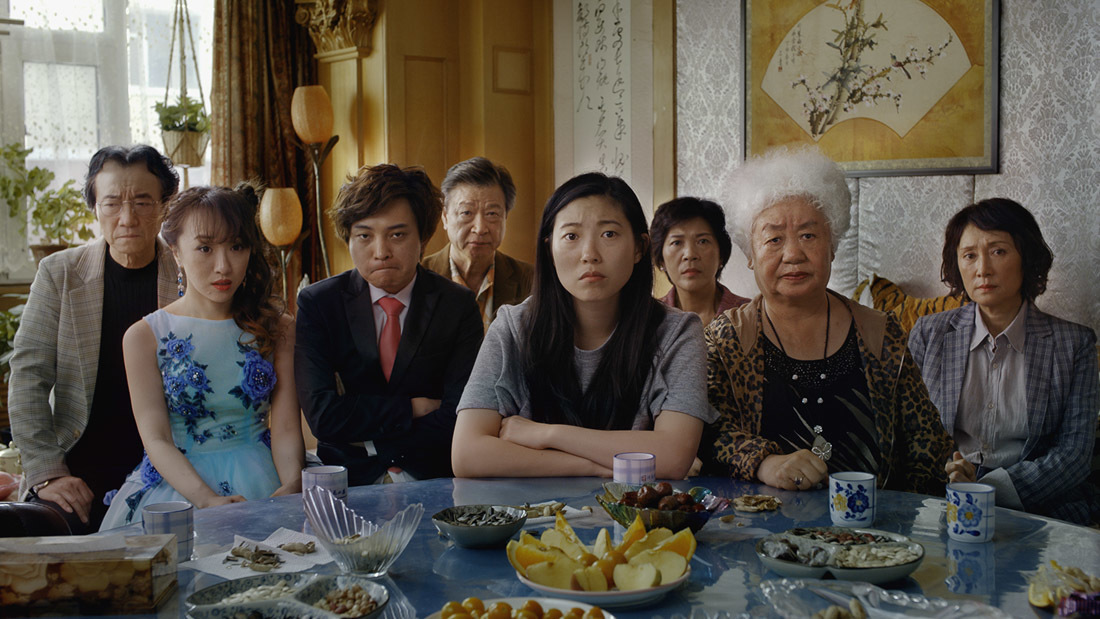 Photo: The Farewell/A24 Films
The Farewell Shows Eastern vs Western Traditions 
There is a very clear difference between the Eastern and Western ways of life, even addressed by Billi's father when telling her, "In the East, a person's life is a part of a whole", emphasizing on the importance of one's role in a family and less on the vanity of one's own life. What's being implied throughout the film is that Westerners tend to abandon their family duties in exchange for independent pursuits. Billi, as a Chinese American, seems pretty balanced between the two unlike many Asian Americans, she's fortunate enough to speak and understand Mandarin. She also regularly visits her family and worries about her grandmother. However, she also has more liberal views on social matters (likely from influences tied to living in New York) and is the most bold character out of all of her family, challenging her parents' authority on her grandmother's situation. In the end, Billi gains a clearer perspective of their side of things.
Diversity Within Asian Identity
Another thing this film is praised for is its authentic representation of Asian Americans. This film outstandingly distinguishes cultural differences between other Asian cultures and the rest of the world while also giving representation to Asian American families with these same internal struggles. Billi's brother Haohao, played by Han Chen, has lived in Japan for most of his life, distancing himself just like Billi from their Chinese roots. His Japanese girlfriend Aiko, played by Aoi Mizuhara, is also depicted as a bit of an awkward addition due to her being an outsider; at one point, the family makes fun of her in Mandarin and she responds unknowingly with polite smiles and blatant discomfort. Billi's father, who is also a former alcoholic, also begins to understand where Billi is coming from with her Western beliefs and it begins to seep into him deeper as the film goes on. Her mother, who seems to be the ultimate judge of the family, seems to disapprove of their straying from Chinese culture and is most definitely wary of Western culture. She plays more on the lines of the stereotypical, hardened Asian mother who feels the need to maintain their ways while the rest of her family is a bit more fragmented within their cultural identity; these are common stigmas within modern day Asian American families and it's fantastic that Wang is shining light to the roots of it. 
Overall, this film's capacity to make you cry, laugh, and possibly relate is at an all time high and has been proven to be wonderfully successful in box offices. The Farewell highlights an underlying importance of understanding other cultures before making harsh judgments; many fail to do this a lot of the time which creates sharper divisions and this film is an excellent example of it. 
Cast: Awkwafina, Tzi Ma, Diana Lin, Jim Liu, Zhao Shuzhen, Lu Hong, Jiang Yongbo, Chen Han, Aoi Mizuhara, Chen Hanwei, Gil Perez-Abraham
Director: LuLu Wang
Writer: Lulu Wang
Cinematographer: Anna Franquesa Solano
By Juliet Poucher
More Interesting Stories From Hollywood Insider
– FACT-CHECKED Series: Tom Holland And 15 Things You Might Not Know About The Star Of Spider-Man
–The Lion King Roars Louder With Beyonce, Donald Glover, Chiwetel Ejiofor As Leads – "It Never Gets Old" 
– Disney's The Lion King – Donald Grover, Beyoncé, Seth Rogen, Chiwetel Ejiofor, on "Trailer With A Scoop Of Trivia"
– Spider-Man: Far From Home –Tom Holland, Jake Gyllenhaal, Zendaya & "Trailer With A Scoop Of Trivia"
– 10 facts you may not know about Ben Hardy, the Bohemian Rhapsody Star
– Are you a huge fan of the British Royal family? Would you like to know REAL FACTS instead of just gossip? Here are 15 facts about HRH Prince Charles brought to you by Hollywood Insider's Fact-Checked Series
– EXCLUSIVE: Is That Quentin Tarantino Hidden In Plain Sight In The New Poster Of Once Upon A Time In… Hollywood: An In-Depth Analysis
– New & Exciting Poster Released For Once Upon A Time In… Hollywood –Taking A Page Out Of The Golden Age Of Hollywood
– From The First Romantic Film in 1919 Based On A Gay Love Story To Where We Must Go – Why LGBTQ+ Representation in Film/TV matters
– Netflix's Elite is a show where being gay is a non-issue and gay couples are celebrated
– How Hollywood continues to take a stance on climate change and speaks up to halt the crisis facing our ONE home known as earth
– When Brad Pitt, Leonardo DiCaprio and the rest of the cast of Once Upon A Time In… Hollywood brought glamour back to Cannes
– Timothée Chalamet feels lucky to utilize his platform to save people from drug abuse 
– Pritan Ambroase on his idols Martin Scorsese, James Cameron and positive actions needed to avert the global warming crisis
– Men In Black: International – Chris Hemsworth & Tessa Thompson in "Trailer With A Scoop Of Trivia"
– 32 Facts on Rambo and the more-than-meets-the-eye superstar Sylvester Stallone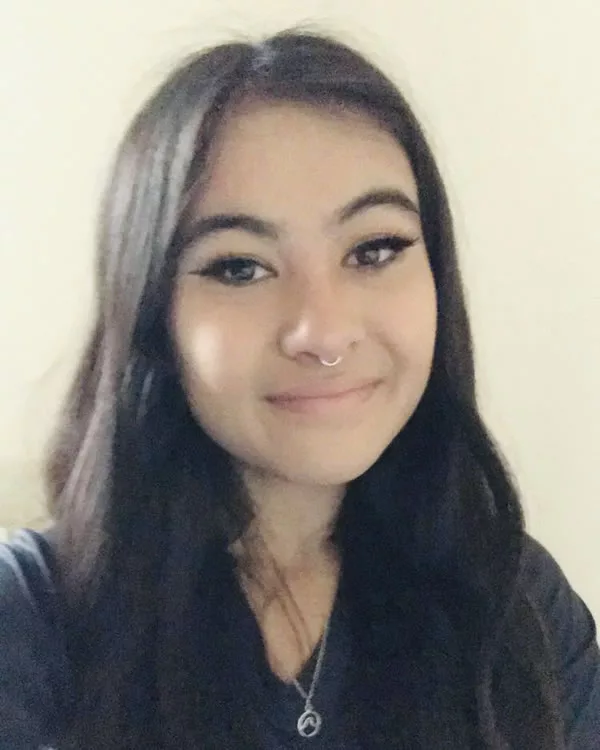 Juliet Poucher is a reviews writer for Hollywood Insider. She has a keen eye for films, art and literature, often analyzing them for hidden meanings. Hr goal with her career and duripromote entertainment with quality actors, meaningful stories, and universal messages.