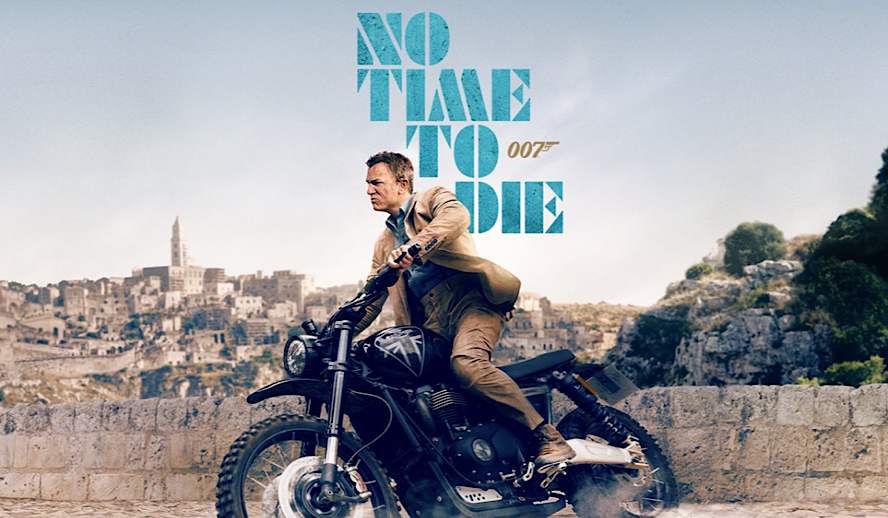 Photo: 'No Time to Die'
18 months have passed since the news first broke that the long-anticipated James Bond epilogue 'No Time to Die' would be shifting its release date as a result of pandemic precautions, the first domino to fall in the industry-wide bedlam of COVID-19. It had already been five years since the release of Sam Mendes' tepidly-received 'Spectre' (2015), and the thought of waiting another six months (let alone a year-and-a-half) was all but inconceivable for most loyal fans of the franchise.
'No Time to Die' – Royal Premiere and Reactions
Pre-production for the film had started all the way back in 2016 with filmmakers like Christopher Nolan and Denis Villeneuve being courted to occupy the director's chair. 'Trainspotting' (1996) director Danny Boyle would ultimately be chosen to helm the massive project, but would promptly depart due to creative differences. Writer, producer, and director of the first season of HBO's 'True Detective' (2014-2019) Cary Joji Fukunaga was then tapped to fill Boyle's shoes, becoming the first American to take on Bond and allowing filming to finally commence in December of 2018. 
Related article: 'In the Heights' – Behind the Scenes and Full Commentary/Reactions from Cast & Crew
Related article: The Hollywood Insider's CEO Pritan Ambroase: "The Importance of Venice Film Festival as the Protector of Cinema"
Boyle's exit had pushed the film's expected premiere date out of November 2019 and into the fated release window of April 2020. The film's subsequent retreat from April to November would be followed with delays to both April and September of 2021, settling on the weekend of October 8th as the hill on which they would make their final stand. For a frame of reference, I first read about the postponement of 'No Time to Die' in a high school financing class…I am now a sophomore in college. Alas, 'No Time to Die' has spent more than enough time dawdling on the sidelines, but with the film's release, this weekend exhausted Bond-lovers can rest assured that Bond's final goodbye was more than worth the wait. 
All of Daniel Craig's Performances from 1992 – 2021 – The Actor's Evolution
Bond's Swan Song is Filled with Propulsive Action, Imaginative World-Building, and a Surprising Amount of Heart
Daniel Craig's run as 007 has been that of a perpetual underdog. The announcement of his casting was met with immediate backlash by fans both shaken and stirred by Craig's hair color, height, and overall lack of acting credentials. The website www.craignotbond.com made headlines before the actor ever appeared on screen, with a planned boycott of Craig's maiden voyage 'Casino Royale' (2006). The film would prove impossible to ignore, however, receiving rave reviews for its reinvention of the franchise mythology and for Craig's stoic portrayal of Bond as a flawed and volatile young MI6 agent thrust into a deadly world of terrorist networks and international supervillains.
The goodwill accrued by the film was somewhat dashed by Craig's follow-up, the first outright sequel in the franchise's history, 'Quantum of Solace' (2008). From the ashes of 'Quantum', 2012's monumental 'Skyfall' would triumphantly emerge as the definitive Bond adventure, welcoming the superspy into the 21st century and deconstructing the franchise down to its very last atom. This triumphant leap forward would be succeeded by another step backward, the aforementioned 'Spectre' meeting similar malaise to 'Quantum' and leaving somewhat of a sour aftertaste on Craig's time as Bond. But looking at the franchise's track record (hit-miss-hit-miss) 'No Time to Die' seemed primed to be a hit, and thankfully for both Craig and the eager fans, the film blends the best parts of all its predecessors together into one giant soup of James Bond goodness. 
Full Commentary, Behind the Scenes & Reactions
Related article: MUST WATCH – The Hollywood Insider's CEO Pritan Ambroase's Love Letter to Black Lives Matter – VIDEO
Subscribe to The Hollywood Insider's YouTube Channel, by clicking here.
Having retired from active service after the events of 'Spectre', 'No Time to Die' centers on a Bond not fixated on criminal cabals or nuclear annihilation, but rather on the notion of time. Having finally found peace with Léa Seydoux's Madeline Swann, Bond seeks to cherish every moment of civilian life he can now that his fighting days are over and done with. But when Jeffrey Wright's CIA operative Felix Leiter comes to Bond with one final mission, he plunges into a global conspiracy that threatens to unleash a cataclysmic weapon against the world unless Bond and an assortment of faces both new and old can rally together to stop it. Ralph Fiennes returns as the new M, as does Ben Whishaw as Q, Naomie Harris as Ms. Moneypenny, and Christoph Waltz as the nefarious Blofeld.
'No Time to Die'
They are joined in their endeavors by 'Captain Marvel' (2019) actress Lashana Lynch as the latest 007 operative Nomie and 'Knives Out' (2019) star Ana de Armas as the indelible agent Paloma and pitted up against 'Game Night' (2017) actor Billy Magnussen as the turncoat Logan Ash and 'Bohemian Rhapsody' (2018) star Rami Malek as the muddled main antagonist Lyutsifer Safin. In a franchise filled with names like Pussy Galore, Nick Nack, and Dr. Molly Warmflash, 'No Time to Die' may still take the cake for the silliest eponym with a villain who is quite literally referred to as Lucifer Satan. Nonetheless, the film is able to strike a satisfying chord between the campy twee of the Roger Moore and Pierce Brosnan films while not sacrificing the newfound gravity of the Craig era, helping tie the 25 film saga together better than it ever had been before.
By the time the credits begin to roll and Louis Armstrong's "We Have All the Time in the World" slowly washes over the theater, the immeasurable impact of  Craig's tenure as Bond on the lives of generations young and old over the past 15 years begins to come into focus. 'No Time to Die' is so much more than the transitory Bond send-offs that have come before it, not serving simply to go out with the old and in with the new but instead allowing audiences to bid farewell to a film series that has touched their lives in innumerable ways. While there may be no time to die, there is certainly enough time to cry. 
Related article: Why Queen Elizabeth II Is One Of The Greatest Monarchs | Her Majesty Queen Elizabeth II of United Queendom of Great Britain & Northern Ireland (Video Insight)
Limited Time Offer – FREE Subscription to The Hollywood Insider
Click here to read more on The Hollywood Insider's vision, values and mission statement here – Media has the responsibility to better our world – The Hollywood Insider fully focuses on substance and meaningful entertainment, against gossip and scandal, by combining entertainment, education, and philanthropy.
Assured Direction from Fukunaga Helps Bond Go Out on a High Note
Craig's Legacy
While not much in director Cary Joji Fukunaga's filmography would make him an obvious choice to helm a Bond film, the director confidently navigates the treacherous trappings of past outings while expounding the emotional connections between the characters. Actions sequences like the opening home invasion, bombastic Italian car chase, shrimp boat confrontation, foggy forest firefight, and the jawdropping stairwell one-take towards the film's conclusion all stand out as some of the best in recent memory, and the location scouting is routinely excellent throughout. The story transports audiences to locales like Jamaica, Cuba, Matera, and Norway, expertly utilizing each distinct terrain to construct heart-pounding thrills and eye-catching visuals.
'La La Land' (2016) cinematographer Linus Sandgren serves as DP for the film, and while he cannot eclipse the peerless work of Sir Roger Deakins on 'Skyfall' he does manage to give the film a distinct optic flare that sets it apart from some of the more dreary and subdued franchise entries. Legendary composer of films like 'Pirates of the Caribbean: The Legend of the Black Pearl' (2001) and 'The Dark Knight' (2008) Hans Zimmer also serves as an exemplary cog in the film's wheel, garnering both tension and relief at the drop of a hat. 
The same cannot be said for singer Billie Eilish who contributes a limp and unmemorable opening ballad nowhere near the likes of Adele's "Skyfall", Sam Smith's "Writing's on the Wall", or even Chris Cornell's "You Know My Name". In the same vein as Eilish's limp theme song, the writing team simply fumble at the one-yard-line with Malek's bizarre and tiresome Safin. Waltz offers more gravitas in his exceptionally spine-tingling singular scene than Malek does across the entire film. The character is painfully underwritten and the sparse material he is given is repetitive and stale, never feeling like more than a grabbag of Bond baddie trademarks whittled into a vaguely vexing creep. Deformed facial features? Check. Obscure connection to either Bond or the people he cares about? Check. Sprawling island lair replete with an army of faceless goons and a weapon capable of societal annihilation? Check. Literally any other interesting characteristic or defining feature? Uh, I guess he wears a creepy mask in one scene, does that count? 
Related article: The Hollywood Insider's CEO Pritan Ambroase: "The Importance of Venice Film Festival as the Protector of Cinema"
Related article: The Masters of Cinema Archives: The Hollywood Insider Pays Tribute to 'La Vie En Rose', Exclusive Interview with Director Olivier Dahan
Related article: – Want GUARANTEED SUCCESS? Remove these ten words from your vocabulary| Transform your life INSTANTLY
Craig's Legacy as Bond, James Bond
The 15 years Daniel Craig has spent as James Bond is the longest period any actor has spent in the role, and it is impossible not to feel the impending weight of a decade and a half as 007 written across the actor's face throughout the entire runtime of 'No Time to Die'. While never surpassing the series highest heights, the film makes sure to avoid its lowest lows, and the end result is an emotionally gripping and endlessly watchable globetrotting adventure that takes the character of James Bond to places he has never dared venture to before. In the end, 'No Time to Die' isn't all that focused on who is next in line to dawn the tux, it simply wants to give audiences enough time to say goodbye to a figure who defined the past fifteen years of pop culture. 
Farewell, Daniel Craig. It's been one hell of a run. 
Cast: Daniel Craig, Léa Seydoux, Rami Malek, Lashana Lynch, Jeffrey Wright, Christoph Waltz, Ben Whishaw, Naomie Harris, Billy Magnussen, Ralph Fiennes, Ana de Armas, David Dencik
Director: Linus Sandgren | Writer: Scott Z. Burns, Robert Wade, Neal Purvis, Cary Joji Fukunaga, Phoebe Waller-Bridge | Producers: Michael G. Wilson, Barbara Broccoli, Chris Brigham
Cinematographer: Linus Sandgren | Editor: Elliot Graham, Tom Cross | Score: Hans Zimmer
By Andrew Valianti
Click here to read The Hollywood Insider's CEO Pritan Ambroase's love letter to Black Lives Matter, in which he tackles more than just police reform, press freedom and more – click here.
An excerpt from the love letter: The Hollywood Insider's CEO/editor-in-chief Pritan Ambroase affirms, "The Hollywood Insider fully supports the much-needed Black Lives Matter movement. We are actively, physically and digitally a part of this global movement. We will continue reporting on this major issue of police brutality and legal murders of Black people to hold the system accountable. We will continue reporting on this major issue with kindness and respect to all Black people, as each and every one of them are seen and heard.
Just a reminder, that the Black Lives Matter movement is about more than just police brutality and extends into banking, housing, education, medical, infrastructure, etc. We have the space and time for all your stories. We believe in peaceful/non-violent protests and I would like to request the rest of media to focus on 95% of the protests that are peaceful and working effectively with positive changes happening daily. Media has a responsibility to better the world and The Hollywood Insider will continue to do so."
Ways to support Black Lives Matter Movement to end systemic racism
More Interesting Stories From The Hollywood Insider
– Want GUARANTEED SUCCESS? Remove these ten words from your vocabulary| Transform your life INSTANTLY
– Compilation: All James Bond 007 Opening Sequences From 1962 Sean Connery to Daniel Craig
– Do you know the hidden messages in 'Call Me By Your Name'? Find out behind the scenes facts in the full commentary and In-depth analysis of the cinematic masterpiece
– A Tribute To The Academy Awards: All Best Actor/Actress Speeches From The Beginning Of Oscars 1929-2019 | From Rami Malek, Leonardo DiCaprio To Denzel Washington, Halle Berry & Beyond | From Olivia Colman, Meryl Streep To Bette Davis & Beyond
– In the 32nd Year Of His Career, Keanu Reeves' Face Continues To Reign After Launching Movies Earning Over $4.3 Billion In Total – "John Wick", "Toy Story 4", "Matrix", And Many More
no time to die, no time to die, no time to die, no time to die, no time to die, no time to die, no time to die, no time to die, no time to die, no time to die, no time to die, no time to die, no time to die, no time to die, no time to die, no time to die, no time to die, no time to die, no time to die, no time to die, no time to die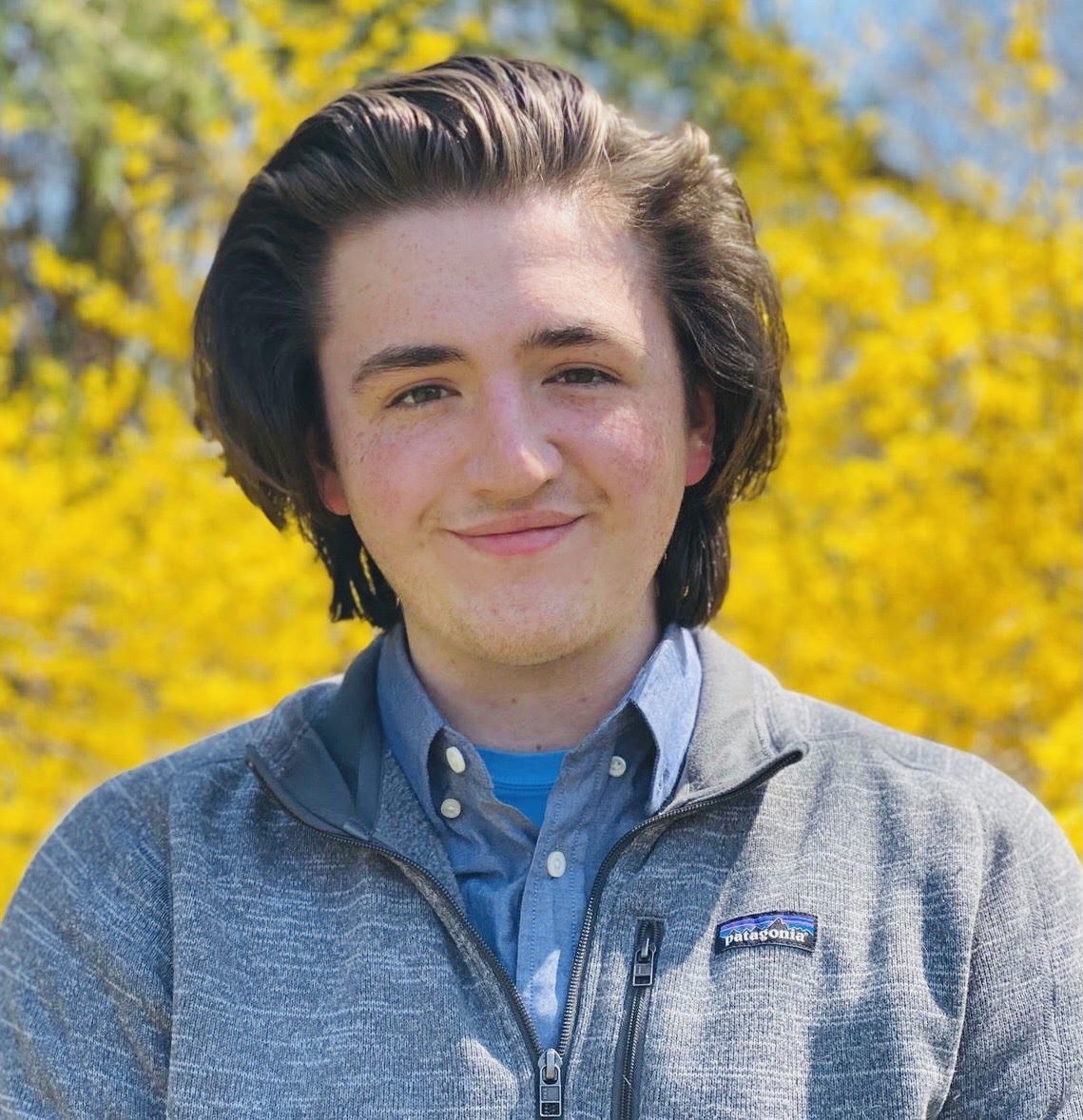 Andrew Valianti is a writer and an aspiring producer-director, and all-around film lover. While writing both features and reviews for the Hollywood Insider, Andrew has focused on the intersection of cinema and politics as they relate to empowering diverse stories and viewpoints. Through both study and practice, Andrew has seen first hand the many ways in which film and media can have a positive and meaningful impact on everyday lives. His personal views align with the Hollywood Insider, as he views journalism as a means to empower and mobilize positive change rather than spread gossip or negativity. He believes that art ignites action and has sought to pursue stories that further this goal.