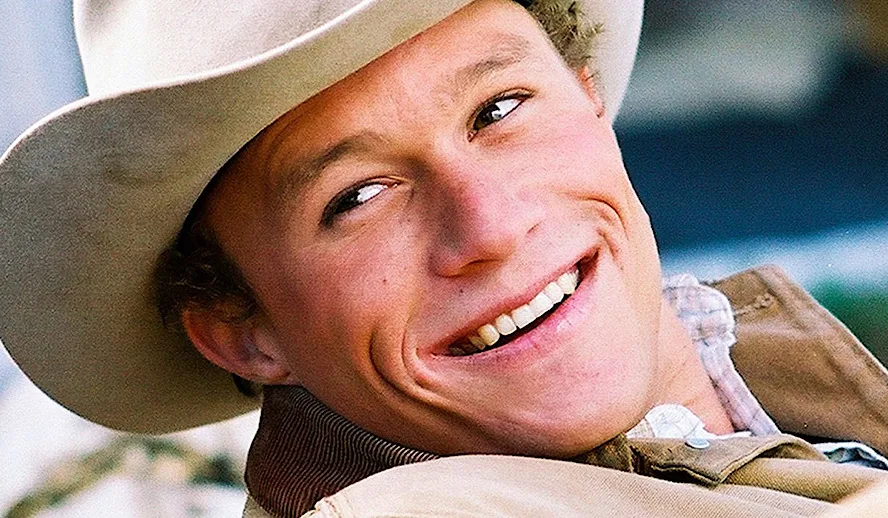 Video Version of this Article
Photo/Video: Heath Ledger, 'Brokeback Mountain'/Focus Features/Hollywood Insider YouTube Channel
"We're gonna go on a mission right now. So will you come with me? Oh? You will."
Heath Ledger was a man on a mission. Bigger than life itself to the point where the world was no longer grand enough to contain him, Ledger's absence continues to leave a black hole in our everyday reality. A hole once filled with joy and creativity. A soul always prepared for whatever exciting event took place. If life was happening, Heath would be there. 
I cannot say with enough words the pain that Ledger's death caused. Pain brought upon those closest to him, to fans worldwide, and all the way to a young eight-year-old in upstate New York shocked that his idol had been taken from him. That loss never took away the sheer impact and legacy Ledger had already created in an astounding ten years in Hollywood. A legacy that we remember again.
Let us go back on the mission Ledger generously brought us on, one filled with wonder and brimming with artistry rarely seen before. 
Related article: Hollywood Insider's CEO Pritan Ambroase's Love Letter to Black Lives Matter
Heath Ledger Cleaned Up in Hollywood
Ledger up and left his home country of Australia at the age of 17 to make it as an actor. Some small gigs here and there including a lead role on a television show came his way. But Ledger had big goals, and those around him recognized that instantly. 
Staying with a friend in LA, Ledger saw the script for 10 Things I Hate About You and knew he needed the lead role despite being a complete unknown in the industry. Ledger auditioned and won the part of Patrick shooting his name into the mainstream media as a teen heart-throb. He received film offer after film offer for roles similar to that of 10 Things but wasn't interested. Ledger was so much more than a teen heart-throb and he wanted to prove that. 
Pride Month: Hollywood Insider Pays Tribute To LGBTQ Films 1918-Now
His chance at taking on more serious roles came along in The Patriot. The studio saw the raw talent in Ledger and gave him a supporting role opposite Mel Gibson. His performance only furthered his standing in Hollywood, leading Columbia Pictures' head, Amy Pascal, to cast Ledger in the leading role of A Knight's Tale. With a leading role in a blockbuster, Heath's star was cemented in the eyes of many fans and filmmakers alike. Just as many close to him knew would happen, Ledger was storming the gates. But the fame and fortune wasn't something Ledger wanted any part in…
Related article: Live Updates: List of Successes From Black Lives Matter Movement
Limited Time Offer – FREE Subscription to Hollywood Insider, independent media network for substance and meaningful entertainment that is free of gossip and scandal, factual news on culture, click here
Heath Ledger Lived In the Moment
From the beginning, Ledger set himself apart from the rest of the celebrities. He was a dreamer with aspirations greater than anyone else. He wanted to direct, create, and not just act. He understood the beauty of life and with a camera in hand 24/7, he captured all moments and was self-taught in the ways of film. His wisdom and understanding of life and enjoying it to its fullest made an impression and energized all those around him. With a camera always in hand, new ideas in place, and a sense of unrivaled self-confidence, Ledger didn't want to make easy money or sell products. He wanted much much more. Sure he had all the goods: golden locks, warm smile, energetic eyes, and a strong stature. He could have gone the easy route. Making bank on blockbusters and rom-coms. Sounds like any other actor's dream come true. But it wasn't Ledger's dream. He didn't want to fall prey to a system that controlled your destiny. 
"I'm in control of my life, not anyone in Hollywood." 
Ledger wanted to give life his all, know that he never let up for a second. To both live and love life, tracking every moment on his camera.
Related article: Good Cop Stephen Mader Fired For REFUSING to Shoot A Black Person – This is why the Black lives matter protests and movement are important to end systemic racism
The Aussie also became known for regularly turning down film roles. If he did a heroic role, he wouldn't do it again because well…why do the same thing twice?
"If you are just safe about the choices you make, you don't grow." 
Ledger lived for the moment. He pushed himself, even when he doubted his abilities, and gave everything to whatever project was in his lap. He was in control, and no one else. 
Related article: 'God's Own Country' is a Must-Watch for Fans of 'Call Me By Your Name'
Heath Ledger – An Untouchable Legend
Picture a world on fire. Crumbling. Complete and utter chaos. Now imagine one single entity causing it. Gleefully basking in the death surrounding him. Dark green hair and rich purple attire to match the ghostly face and wide red grin.
While Ledger could be viewed as the "star that never was," it's clear Ledger created in just ten years, a legacy that to this day we still can't get over. His unique roles in Monster's Ball, Brokeback Mountain, and I'm‌ Not There showed why at his best, no single artist of any kind could top Ledger. But then he outdid himself. 
The singular role that, in near movie-like timing with his heartbreaking passing, brought Ledger into a God-like level of praise and admiration. James Dean kind of status. 
Subscribe to Hollywood Insider's YouTube Channel, by clicking here. 
Related Article: Want GUARANTEED SUCCESS? Remove these ten NORMAL & CRUEL words | Transform your life INSTANTLY
The Joker.
It was the Joker that changed my perception of acting completely. As a nine-year-old viewing the film, I had already set out to learn about film: act, direct, produce, etc. But I became enchanted with Ledger's Joker. A more accurate description is unhealthily obsessed. But who wasn't? To this day I can't think of any one singular, more definitive performance ever put on screen. Ledger is unrecognizable in the role. Almost not human. And that is what The Joker is supposed to seem like: inhumane. With the stories of locking himself away in order to fully realize the character, giving a perfect portrayal of the comic-book villain, Ledger was forever immortalized into pop culture. Ledger won the Oscar Award for Best Supporting Actor for his role as the Joker, which was presented posthumously. 
Related article: Innocent Kind Elijah McClain "Legally" Murdered by Thug Police Officers
VOTE WITH A CONSCIENCE – Click here to register to Vote – Make Black Lives Matter
Courageous and Powerful
Heath Ledger played Ennis Del Mar to Jake Gyllenhaal's Jack Twist in a romantic love story known as Brokeback Mountain. At a time when most leading men rejected gay roles, Ledger dived into the performance with all his might and…. Love. The power of Brokeback Mountain, the leading men's moving performance/chemistry and their powerful love story was so impactful on the world, that the film has been cemented in cinema history as one of the greats. Heath Ledger and Jake Gyllenhaal's explosive chemistry as the romantic gay couple set the screen on fire, hearts all over the world swooned in agreement and created a path for cinema to act as a revolutionary for love is love forever. Instead of being Heath and Jake, they became two men passionately in love with each other and fully belonging to each other forever. 
Ledger was protective about Brokeback Mountain and the couple's love story. Such was his courage that he stood up to the Academy Awards. When asked to present during the 2007 Oscars ceremony, Ledger rejected the opportunity, as it meant making jokes at the expense of gay 'Brokeback' love story.
Jake Gyllenhaal told Another Man magazine (via NME), "They wanted to do an opening for the Academy Awards that year that was sort of joking about it. And Heath refused. I was sort of at the time, 'Oh, okay… whatever. It's all in good fun.' And Heath said, 'It's not a joke to me – I don't want to make any jokes about it.' That's the thing I loved about Heath. He would never joke. Someone wanted to make a joke about the story or whatever, he was like, 'No. This is about love. Like, that's it, man. Like, no.'"  
Related article: 'Call Me By Your Name' – Full Commentary and In-Depth Analysis 
Related article: WATCH: "If Your Child Told You They Were Gay/Lesbian, What Would You Do?" – Prince William Confirms He Would Completely Accept His Gay Children – Hollywood Insider's 'Messages From America' – Episode 6
Both Heath and Jake were nominated for Oscars for their performances, in categories of Best Actor and Best Supporting Actor, respectively. Gyllenhaal remarks, "This little movie we made that meant so much to us has now become not ours anymore. It's the world's."
We will always remember Heath with fondness
Heath Ledger was a star. He was a loving son, partner, father, brother, and friend. A star that life tragically took away. His life was bigger than all of ours and he had so much more to give.‌ He was untouchable by the time he left his family and friends. But even those close to him saw the light and generosity he gave. He wasn't a "celebrity," interested in fame or fortune. All he wanted was to live in the moment and give the world all he had. Ledger was and still is untouchable. The man that in less than a decade was a legend unlike any other.
"We're gonna go on a mission right now. So will you come with me? Oh? You will."
Yes, Heath, we'll always follow you. No matter what. 
We, at Hollywood Insider, will always remember you, Heath Ledger, with fondness, love and admiration, and so will generations to come as your light shines on. 
Click here to read Hollywood Insider's CEO Pritan Ambroase's love letter to Black Lives Matter, in which he tackles more than just police reform, press freedom and more – click here.
An excerpt from the love letter: Hollywood Insider's CEO/editor-in-chief Pritan Ambroase affirms, "Hollywood Insider fully supports the much-needed Black Lives Matter movement. We are actively, physically and digitally a part of this global movement. We will continue reporting on this major issue of police brutality and legal murders of Black people to hold the system accountable. We will continue reporting on this major issue with kindness and respect to all Black people, as each and every one of them are seen and heard. Just a reminder, that the Black Lives Matter movement is about more than just police brutality and extends into banking, housing, education, medical, infrastructure, etc. We have the space and time for all your stories. We believe in peaceful/non-violent protests and I would like to request the rest of media to focus on 95% of the protests that are peaceful and working effectively with positive changes happening daily. Media has a responsibility to better the world and Hollywood Insider will continue to do so."
Vote with a conscience – Register to Vote – Your vote saves lives and ends systemic racism
Ways to support Black Lives Matter Movement to end systemic racism
– Do you know the hidden messages in 'Call Me By Your Name'? Find out behind the scenes facts in the full commentary and In-depth analysis of the cinematic masterpiece
– A Tribute To The Academy Awards: All Best Actor/Actress Speeches From The Beginning Of Oscars 1929-2019 | From Rami Malek, Leonardo DiCaprio To Denzel Washington, Halle Berry & Beyond | From Olivia Colman, Meryl Streep To Bette Davis & Beyond
– In the 32nd Year Of His Career, Keanu Reeves' Face Continues To Reign After Launching Movies Earning Over $4.3 Billion In Total – "John Wick", "Toy Story 4", "Matrix", And Many More
Heath Ledger, Heath Ledger, Heath Ledger, Heath Ledger, Heath Ledger, Heath Ledger, Heath Ledger, Heath Ledger, Heath Ledger, Heath Ledger, Heath Ledger, Heath Ledger, Heath Ledger, Heath Ledger, Heath Ledger, Heath Ledger, Heath Ledger, Heath Ledger, Heath Ledger, Heath Ledger, Heath Ledger, Heath Ledger, Heath Ledger, Heath Ledger, Heath Ledger, Heath Ledger, Heath Ledger, Heath Ledger, Heath Ledger, Heath Ledger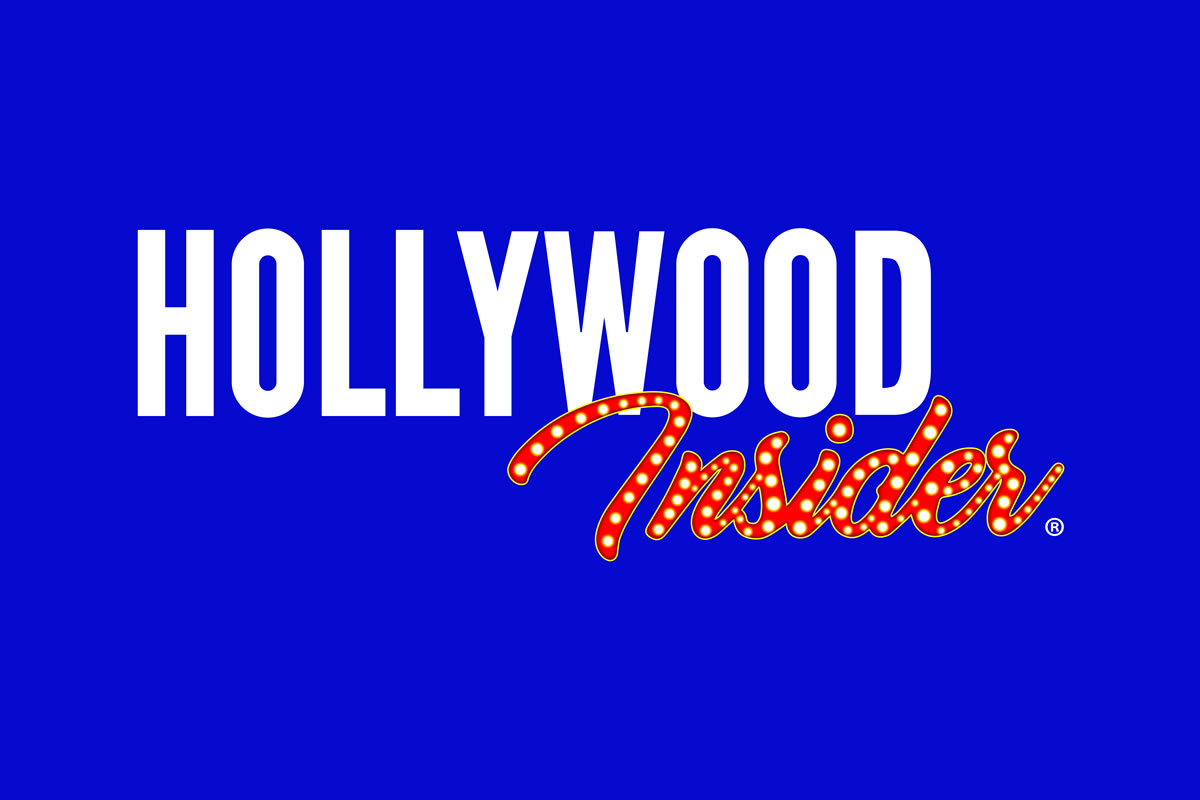 Hollywood Insider  is a media network thatfocuses on substance and meaningful entertainment/culture, so as to utilize media as a tool to unite and better our world, by combining entertainment, education and philanthropy, while being against gossip and scandal.