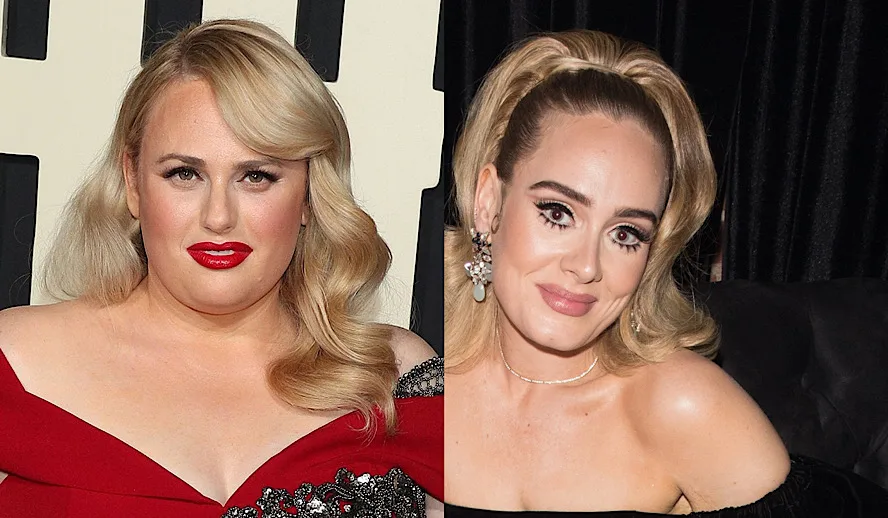 ​
Body Positive Vibes or Weight Loss Vibes?
In a modern day "be yourself" era, why is there seemingly an unbearable pressure to conform to the size 2 supposedly most desirable waist circumference? There is an undeniable lack of opportunity for bigger women in Hollywood, as they are almost always typecast for their most prominent feature – their size. Forget the fact that they can memorize a script in 1 hour, act in the league of Meryl Streep, ignore that she can speak three different languages, the focus is always on the size of the waistline.
Related article: Did you see the hidden messages in 'Call Me By Your Name'? Find out behind the scenes facts in the full commentary and In-depth analysis of the cinematic masterpiece
In the #metoo era, it's hard to imagine how such basic human feelings are overlooked in favor of making a larger actress the butt of the joke in exchange of a decent paycheck. It can be assumed that many writers and directors seek to fill leading roles with culturally "ideal" female stars, perfect hair, face, waistline, and all. It must be an immense amount of pressure and unfair standards to have to live by. 
Related Article: Want GUARANTEED SUCCESS? Remove these ten words | Transform your life INSTANTLY
It's Not Funny When Jokes Are Based on Weight
Regarding the butt of the joke, Rebel Wilson, who is known for her funny quips and endearing accent, couldn't even have a name without a preface in the Pitch Perfect franchise. Rather than her character having the expected "Amy" moniker, they added a preface to it. Instead of being known as Amy, Rebel's character is now forever immoralized as "Fat Amy." That's a true story, Rebel's character in Pitch Perfect can't simply go by Amy, it had to be "Fat Amy." That role must have done wonders for her self-esteem. Making a joke of it on the surface can be a form of therapy for what occurs beneath the surface.
Exclusive: Lion King is now a talk show host? The Launch of NEWEST ANIMATED TALK SHOW – 'The Anytime Show' with host Mister H. I. | Much needed humor and perspective
While she may have laughed it off as a funny twist on her character's name, Rebel must have manifested the derogatory energy on a personal level. Teaching children to describe other attributes used to describe someone are some of the best fundamentals to promote. Not describing someone by their physical characteristics can help the next generation focus on inner characteristics, learning never to judge a book by its cover. Putting the scenario into context may help some to visualize the pain from an outside standpoint.
Imagine, you spend all of your daughter's young formative years teaching her the value of her inner smarts and inner beauty, while promoting much less attention to our appearance. Despite your years of positive reinforcement as a parent, you watch your daughter be heckled and ridiculed all on social media, magazines, and in person. You watch her to achieve her dream of becoming an actress, only to watch her face in empathy as she earns a role with the name "Fat" in front of it.
Limited Time Offer – FREE Subscription to Hollywood Insider, for substance and meaningful entertainment that is free of gossip and scandal, click here
We make them the butt of the joke, and it's lauded as fun? There is a certain amount of relentless evil that accompanies someone's karma if they tell a woman she needs to lose weight in order to be of any value. In acting or in any capacity, it would be a much better narrative if we pushed acceptance and a body-positive mentality. That would be the definition of big and beautiful.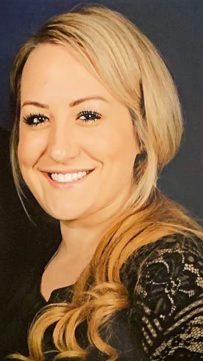 Raquel Kokkoros is currently a writer for Hollywood Insider. Enchanted by the illustriousness of cinema, Raquel is proud to contribute to a team that prioritizes quality journalism and respect for the entertainment business being utilized as a tool to better the world. Raquel believes in emphasizing elements of film and television that deserve an unbiased platform. Proud to provide an optimistic stage for the diverse offerings of Hollywood, Raquel enjoys writing from a fair, understanding, and truthful perspective –  a philosophy that embodies the ethos of Hollywood Insider.