Photo: 'The Misfits'/The Avenue Entertainment
'The Misfits' – A Poor Taste Heist Film
'The Misfits,' not to be confused with the 1961 western-drama film starring Marilyn Monroe and Clark Gable, is an outdated and rather poor-taste comedy heist of wannabe misfits. Director Renny Harlin ('Deep Blue Sea,' 'Die Hard 2') alongside writers Robert Henny ('Who's Your Caddy') and Kurt Wimmer ('Point Break'), conceived a film with a few attractive criminals, threw them in the Middle East, and wrote jokes with a poor taste of terrorism and stereotypes. The film stars Golden Globe nominee Pierce Brosnan who plays Richard Pace, a playboy, pick-pocketing thief who has a thing for expensive watches. After escaping from prison, he meets a team who classifies themselves as "The Misfits," and honestly, there isn't anything "misfit" about them.
Related article: A Tribute to Cannes Film Festival: A Celebration of Cinema, Glamour, and Humanity | Statement From Hollywood Insider's CEO Pritan Ambroase
Related article: Sebastian Stan: Star Of Indie Films, Marvel Blockbusters, And Everything In Between | The Winner's Journey
You have the leader, Ringo (Nick Cannon), who is eccentric and narrates most of the film, Violet (Jamie Chung), a badass woman whose character is diminished by bad storyline editing, Wick (Mike Angelo), a very attractive man who blows things up, and Prince (Rami Jaber) whose personality traits aren't the most defined making him sort of average. 
Audiences have not been holding back from tearing this film apart with their reviews as some users on IMDb write, "Horrible!" "Don't waste your time!" "So so so BAD," "The Dollar Store version of 'The Italian Job,' but worse," and "I puked." While I'm not entirely sure how someone can up-chuck from a film, the majority of audiences are very displeased with the outcome of this film. And for one, I can't blame them because even though I have control of my up-chuck reflex; I was very dissatisfied with this poor taste and overly done heist film. 
Overly Done Storyline And Done Worse
In the beginning, while Richard is still in prison before escaping, we meet an FBI agent and rogue businessman Schultz (Tim Roth), who is supposed to be the film's villain; however, he is anything but just that. Tim Roth, himself, has a villainous complexion, but there is not a single scene in this film that eludes him to be a threat against "The Misfits." There's a scene when he beats a man with a cellphone, but the action of him doing so isn't even shown but instead is alluded to off-camera. Honestly, there isn't a real threat at all in the film or a moment that climaxes into failure before concluding to resolution. In Ringo's narrative, he says that the group's name suggestions were "The Robin Hoods," "The Motley Crew," but in the end, and as the leader, Ringo chose "The Misfits." Maybe, I'm just salty with the selected name, considering they aren't the poster-children for misfits.
Related article: MUST WATCH – Hollywood Insider's CEO Pritan Ambroase's Love Letter to Black Lives Matter – VIDEO
Subscribe to Hollywood Insider's YouTube Channel, by clicking here.
Like, had they chosen "extremely attractive people with semi-awesome stealing and fighting traits," I might've liked it more. "The Misfits" are simply a group of attractive people with traits within themselves that make them good at pick-pocketing, fighting, and scheming into missions for all of the right reasons. "Just a few people trying to do what's right," Ringo says. I mean, this script is just comically bad at this point. The thing is, this same or close to the exact storyline, apart from being in the Middle East and using poor taste jokes, has been done before. 
Off the bat, I think of 'Now You See Me,' a film that follows a group of talented magicians with their own characteristics and specializations that they use to do good things in the world. Apart from the magic aspect, 'Now You See Me' is a far better take on the group of misfits who use their qualities of pick-pocketing, stealing, and intelligent scheming to do good in the world. 'The Misfits' take on pick-pocketing is everything we have seen before but not done as well with the casual bump into a stranger, taking their wallet, it's like seriously? Soon enough, Richard's daughter Hope (Hermione Corfield) reveals that she is a part of "The Misfits," and as you would have called it, Richard's relationship with her is rocky because he wasn't the "best dad in the world." 
The group comes together to steal millions of dollars worth of gold bars that are being held in a secure prison in the Middle East owned by Schultz. The reasoning comes when they reveal that these are funding terrorist groups worldwide; however, it just makes me think, why do we need another film showing terrorism in the Middle East with American men being the good guys? It's extremely poor taste, to say the least. In the film, you have your occasional car chases that are shot more like a commercial than a feature film action sequence with rage and adrenaline. Then you have more lousy scriptwriting as Ringo's character mispronounces a Middle Eastern name and does not try to correct himself but instead makes a joke out of it.
Related article: Why Queen Elizabeth II Is One Of The Greatest Monarchs | Her Majesty Queen Elizabeth II of United Queendom of Great Britain & Northern Ireland (Video Insight)
Click here to read more on Hollywood Insider's vision, values and mission statement here – Media has the responsibility to better our world – Hollywood Insider fully focuses on substance and meaningful entertainment, against gossip and scandal, by combining entertainment, education, and philanthropy.
How funny that you cannot pronounce someone's name…can you hear the sarcasm? The crew then goes to Jazeristan, but before they do, they ride camels back and wear Middle Eastern culture clothing so that they "blend in." More poor taste jokes are made and at this point, there's little joy to find in watching the film. Violet gets a single moment of fighting since her personality strength was contortion and almost unreal floating moves, when she fights off a group of men at the hotel. She finishes the sequence by saying, "Fucking men," and it just makes me think, couldn't we have gotten a film with her alone, like why wasn't her character used more? You know, maybe I do understand how someone may have "puked" after watching 'The Misfits.' 
Misfits? Not A Chance. 
Without a doubt, Nick Cannon is one of the best TV hosts as he hosted 'America's Got Talent' or his show, 'Wild N Out.' His internet personality makes excellent entertainment for casual, comedic, family-friendly, and on the other hand, sometimes raunchy for his MTV appearances. Cannon is too much of a character within himself to separate his exaggerated personality with comedic acting in a film such as 'The Misfits.' I like Nick Cannon, even when I probably shouldn't, but I can acknowledge that his casting for this film wasn't the right call. Or maybe, the film was just bad, and Cannon would have done better had he been in a different film, but their partnership just was not it.
For example, the scriptwriting just did Cannon so bad with one of his first lines, "When them a-holes discover their boxes are empty, they'll be pissed." Let me just say I did not censor that line, but instead, Nick says this juvenile censored cuss word. I mean, the film is already rated R for crying out loud; why would you have a grown man in an action heist film censor a curse word? Taking away my displeasure for censoring in an R-rated film, Cannon is reasonably good with the narration, but he's good at hosting, so the two match up. As for on-screen acting, that's another story.
Related article: Hollywood Insider's CEO Pritan Ambroase: "The Importance of Venice Film Festival as the Protector of Cinema"
Related article: The Masters of Cinema Archives: Hollywood Insider Pays Tribute to 'La Vie En Rose', Exclusive Interview with Director Olivier Dahan
Related article: – Want GUARANTEED SUCCESS? Remove these ten words from your vocabulary| Transform your life INSTANTLY
As for Pierce Brosnan, this film just wasn't it for him as his character Richard Pace is so extremely predictable, overdone, and not even written with any unique personality traits apart from all of the other "bad dads." For someone with the biggest Hollywood name and main character persona, his character felt like a last resort that shadowed underneath Cannon's narrative. It's like, Richard was this big bad guy who "The Misfits" had to have in order to pull off this mission but nothing about the guy screams "I'm the best scheming man in the whole world."
I mean, this guy steals a few wallets and watches and that makes him the best? Not a chance. Brosnan has experience in acting, so even in a film with terrible writing and storyline development, he's able to hold his own, considering everything against him. It's just nothing to write home about. In a way, he was trying to be the James Bond he used to be but it's past his time and the film didn't do anything to make up for this effort. 
Where To Watch 'The Misfits' 
'The Misfits' releases on June 11, 2021, available to watch exclusively in theaters, and on digital VOD stores starting June 15, 2021. Rated R for some language/sexual references and brief drug use. 
Where To Find The Stars
Currently filming, Renny Harlin's next directorial appearance is for 'The Refuge' starring Sophie Simnett, Shervin Alenabi, and more. As said on IMDb about 'The Refuge,' "Sergeant Rick Pedroni, who comes home to his wife Kate, changed and became dangerous after suffering an attack by a mysterious force during combat in Afghanistan."
Related article: The Reason Behind the Success of Marvel and 'Iron Man'? Answer is the Blue Ocean Strategy
Related article: The Social Media Frenzy Surrounding 'Knives Out 2' and What to Expect From the Sequel
Expected June 25, 2021, Pierce Brosnan can be seen in John Lee's 'False Positive' alongside Justin Theroux, Sophia Bush, and more. As said on IMDb about 'False Positive,' "As if getting pregnant weren't complicated enough, Lucy sets out to uncover the unsettling truth about her fertility doctor."
Expected in September 2021, Pierce Brosnan can also be seen in Kay Cannon's 'Cinderella' alongside Camila Cabello, Billy Porter, and more. Check out this article on Hollywood Insider for everything we know about the upcoming modern musical. 
Coming soon, Tim Roth can be seen in Alfonso Pineda Ulloa's 'The Jesuit' alongside Ron Perlman, Neal McDonough, and more. As said on IMDb about 'The Jesuit,' "A man nicknamed "the Jesuit," is imprisoned for a crime he didn't commit."
In the post-production process, Hermione Corfield can be seen in Richie Adam's 'The Road Dance' alongside Morven Christie, Sean Gilder, and more. As said on IMDb about 'The Road Dance,' "A young girl lives in the Outer Hebrides in a small village in the years just before WWI. Isolated and hard by the shore, her life takes a dramatic change when a terrible tragedy befalls her."
Click here to read Hollywood Insider's CEO Pritan Ambroase's love letter to Black Lives Matter, in which he tackles more than just police reform, press freedom and more – click here.
An excerpt from the love letter: Hollywood Insider's CEO/editor-in-chief Pritan Ambroase affirms, "Hollywood Insider fully supports the much-needed Black Lives Matter movement. We are actively, physically and digitally a part of this global movement. We will continue reporting on this major issue of police brutality and legal murders of Black people to hold the system accountable. We will continue reporting on this major issue with kindness and respect to all Black people, as each and every one of them are seen and heard.
Just a reminder, that the Black Lives Matter movement is about more than just police brutality and extends into banking, housing, education, medical, infrastructure, etc. We have the space and time for all your stories. We believe in peaceful/non-violent protests and I would like to request the rest of media to focus on 95% of the protests that are peaceful and working effectively with positive changes happening daily. Media has a responsibility to better the world and Hollywood Insider will continue to do so."
Ways to support Black Lives Matter Movement to end systemic racism
More Interesting Stories From Hollywood Insider
– Want GUARANTEED SUCCESS? Remove these ten words from your vocabulary| Transform your life INSTANTLY
– Compilation: All James Bond 007 Opening Sequences From 1962 Sean Connery to Daniel Craig
– Do you know the hidden messages in 'Call Me By Your Name'? Find out behind the scenes facts in the full commentary and In-depth analysis of the cinematic masterpiece
– A Tribute To The Academy Awards: All Best Actor/Actress Speeches From The Beginning Of Oscars 1929-2019 | From Rami Malek, Leonardo DiCaprio To Denzel Washington, Halle Berry & Beyond | From Olivia Colman, Meryl Streep To Bette Davis & Beyond
– In the 32nd Year Of His Career, Keanu Reeves' Face Continues To Reign After Launching Movies Earning Over $4.3 Billion In Total – "John Wick", "Toy Story 4", "Matrix", And Many More
the misfits, the misfits, the misfits, the misfits, the misfits, the misfits, the misfits, the misfits, the misfits, the misfits, the misfits, the misfits, the misfits, the misfits, the misfits, the misfits, the misfits, the misfits, the misfits, the misfits, the misfits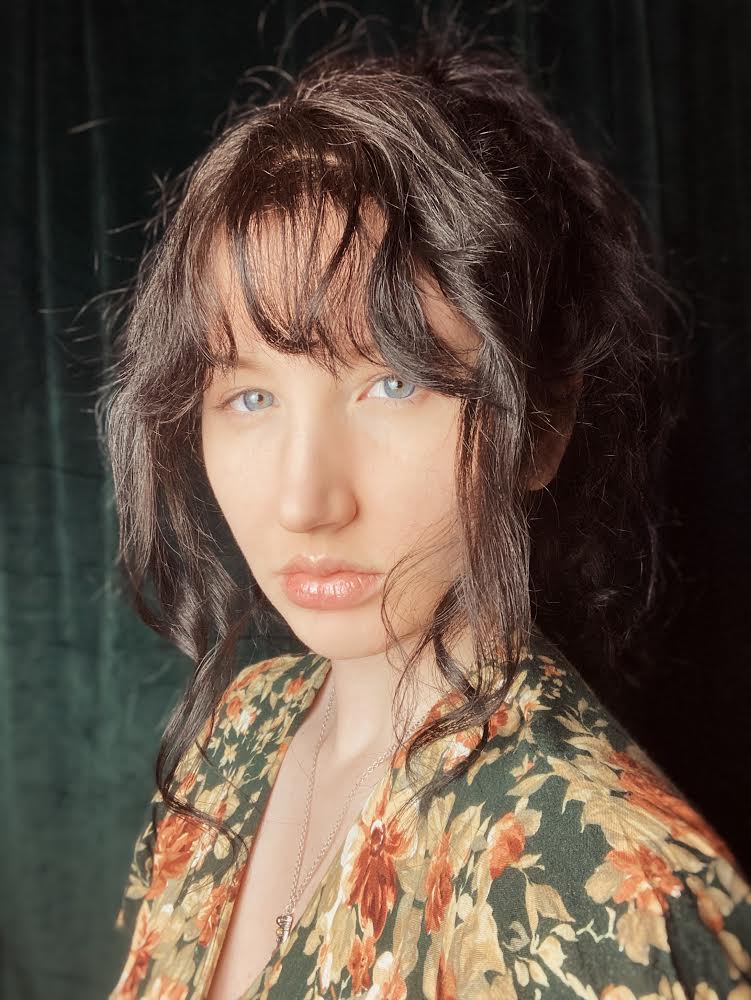 Isabella Brownlee is an experienced writer, video editor and filmmaker. She is currently a writer for Hollywood Insider, focusing on detailed and thought-provoking film reviews and articles discussing truth and impact in the film industry. Driven by self-awareness and unique perspectives, she takes utmost pride in providing others with emotionally impacted knowledge about the film industry. As a writer, her main goal is to connect with the audience and those who find themselves in the back of the bleachers unknown to anyone but beautifully aware of the world. In addition to her primary job functions, Isabella creates and edits videos/films personally and professionally. Aligning with Hollywood Insider's mission of sharing impactful and influential content, Isabella hopes to enrich her readers with positivity and truth.