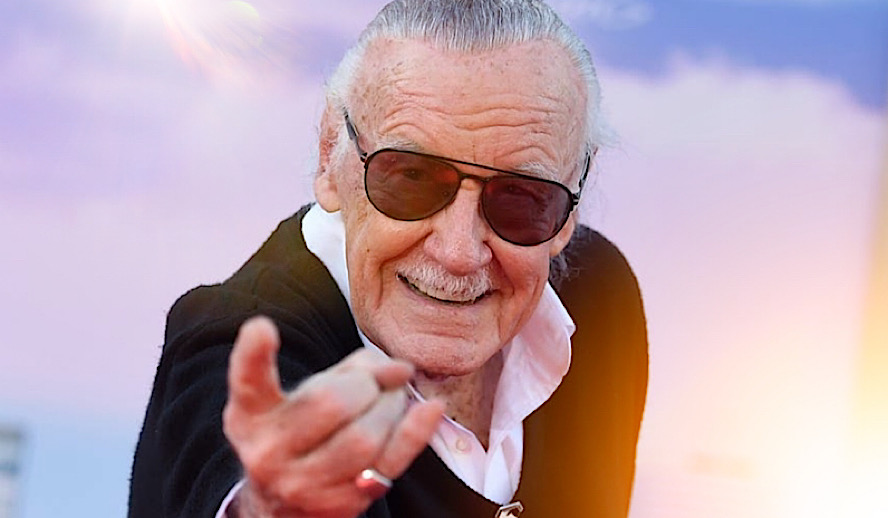 Video Version of this Article
Photo/Video: Stan Lee/Hollywood Insider YouTube Channel
There are a lot of photos lying around my childhood home of me as a young boy posing like Spider-Man, with the three-pronged web-shooting hand configuration and legs bent like the In-N-Out logo. Sam Raimi's trilogy of 'Spider-Man' films came out at just the right time of my formative years for me to incessantly fantasize about swinging from building to building. 
However, little Danny boy didn't have the strongest grasp or understanding of authorship, celebrities, and cameo appearances–I would play the 'Spider-Man' game for the original PlayStation many times over but didn't understand who the quirky narrator was for a long time. He introduced himself at the beginning, "Welcome, true believers and newcomers alike! Spider-Man co-creator Stan Lee here." I wondered to myself, who is Stan Lee? What does this have to do with the game? Then I would watch the movies and notice an old man with a distinctive voice popping up here and there. Wait, is that him on the beach in 'X-Men'? Who was this man, insistent on infiltrating my beloved superhero media?
Related article: Marvel Cinematic Universe: 32 Marvel Movies Facts From 'Iron Man' to 'Avengers' in the MCU
Related article: Why Tom Holland Is The Best Spider-Man The Marvel Universe Has Seen
Well, Stan Lee. Even casual moviegoers with no interest in comics know his face and name–did you know it was actually in his contract with Marvel Enterprises to give cameo appearances in any film based on characters that he's created? 
There are other artists who might've tried something like this and been called out for being self-indulgent, but nobody ever levied such a complaint against Stan Lee–that's because his accomplishments really run that deep. In this day and age, we take for granted the comic book duopoly of Marvel and DC, as well as the household name basis of many prominent superheroes, but when Stan Lee created his first superheroes with artist Jack Kirby in 1961, it was anything but a sure thing (that creation was the Fantastic Four, by the way). 
In honor and loving memory of Stan Lee, who would've turned 98 on December 28th, I hope to shed some light on the man and his accomplishments, though I don't expect to be able to say much that hasn't been said before. All I can say is that it gives me legitimate joy to know that he lived long enough to see his creations be hailed as the modern equivalent of Greek mythology.
Related article: MUST WATCH – Hollywood Insider's CEO Pritan Ambroase's Love Letter to Black Lives Matter – VIDEO
Subscribe to Hollywood Insider's YouTube Channel, by clicking here. 
The Early Days of Comic Books
Born in Manhattan as Stanley Lieber, he started working as an assistant at Timely Comics in 1939, which would become Marvel Comics 20 years later. His comic book debut was a text filler he wrote for 'Captain America Comics #3' – "Captain America Foils the Traitor's Revenge." He adopted the pseudonym Stan Lee because, at the time, he was embarrassed by the low social status of comic books and wanted to hide his involvement lest he one day write the Great American Novel. 
Comic books were relatively new at the time, but were already immensely popular. Originating as compilations of newspaper humor comic strips, it was DC with the invention of Superman in 1938 that ushered in the concept of the superhero and the Golden Age of Comic Books. DC's most iconic superheroes, including Batman, Wonder Woman, the Flash, Green Arrow, and Aquaman, all have their origins in this period between 1939-1941, while Timely Comics had but a few popular superheroes, namely Captain America, the Human Torch (both of whom would coincidentally end up being portrayed by Chris Evans), and the Sub-Mariner. 
As mentioned above, this was before the Marvel/DC dichotomy that's ingrained in us today. The best-selling superhero comic book at the time was actually Fawcett Comics' Captain Marvel, and comic books were not as tightly associated with superheroes as they are today. Dell Comics' books based on licensed Disney characters like Mickey Mouse and Donald Duck outsold superhero comics of the time, and publications like Archie Comics gave rise to the teen humor genre. 
Related article: The Power of Positivity: Ikorodu Bois + Chris Hemsworth + Russo Brothers + Sam Hargrave
Limited Time Offer – FREE Subscription to Hollywood Insider
Click here to read more on Hollywood Insider's vision, values and mission statement here – Media has the responsibility to better our world – Hollywood Insider fully focuses on substance and meaningful entertainment, against gossip and scandal, by combining entertainment, education, and philanthropy. 
World War II And Beyond
Lee served in the US Army Signal Corps during World War II–as the son of Romanian-born Jewish immigrants, the atrocities of the Holocaust would have an undeniable impact on his outlook, which I'll return to later. During the war, he wrote remotely for Timely Comics by receiving and sending assignments via mail.
Superheroes fell out of fashion following the war, even though many were explicitly conceived with relevant, political themes–Captain America, for instance, is seen punching Hitler in the face on the cover of his debut comic. Perhaps it was simply a matter of postwar disillusionment, the effects of which could be seen in both American and international cinema–it was likely the combination of postwar disillusionment and the financial difficulties of Hollywood film studios that led to the creation of more realistic, small-scale dramas, such as the works of Elia Kazan, not to mention the neorealism movement that was occurring in Italy.
Once again, it was DC that pioneered the reemergence of the superhero, specifically the work of Carmine Infantino whose reimagining of the Flash in 1956 sparked renewed interest in superhero comics. To capitalize on the rising trend, Stan Lee and Jack Kirby created the Fantastic Four in 1961, which involved a complete reimagining of the character of the Human Torch–its explosive popularity led to the creation of a multitude of new heroes by Lee in cooperation with various illustrators, including the co-creation of Marvel's most successful character with Steve Ditko, Spider-Man. 
Related article: Hollywood Insider's CEO Pritan Ambroase: "The Importance of Venice Film Festival as the Protector of Cinema"
Related article: The Masters of Cinema Archives: Hollywood Insider Pays Tribute to 'La Vie En Rose', Exclusive Interview with Director Olivier Dahan
Stan Lee – Bringing Humanity to Gods
We all know the basics of Spider-Man's origin story (which is why the MCU went ahead and skipped it with their Tom Holland iteration)–we also know the aphorism it birthed, "With great power comes great responsibility." 
It encapsulates the philosophy with which Stan Lee approached the creation of his superheroes, acting on advice given to him by his wife Joan–make them human beings, replete with flawed humanity, naturalistic emotions, and mortal problems. Before Lee, the archetypal superhero was what we imagine when we think of Superman–godlike, with an incorruptible moral compass. Lee introduced the foibles of life that let superheroes be more than mere figures of awe and admiration, but relatable people. 
Peter Parker, for instance, was worried about things like getting to school on time and paying his bills; Matt Murdock struggled to reconcile his secret identity as the Daredevil and his relationship with his girlfriend Karen Page. The X-Men were social outcasts and victims of prejudice who nonetheless strove to do good, while their nemesis Magneto was fueled by a sympathetic hatred for humanity after surviving a Nazi concentration camp. 
Related article: Avengers: Endgame Is The Most Satisfying Finale To Marvel's Series – And There Are More "Big" Things Coming
Related article: Bigger than Ant-Man: A Tribute to Paul Rudd – The Winner's Journey
The rest is history–you can buy a digital copy of any old comic book online for a dollar or two and flip through the pages of Stan Lee's creations, including the way in which he opened a dialogue between himself and his readers. This, too, undoubtedly contributed to his ultimate status as the face of Marvel, being the first in comics to include a credits panel and writing bulletins pages with upcoming news in an informal, conversational manner–he would later remark that his goal was for fans to think of the comics creators as friends, taking pride in the fact that fan letters sent to Marvel, typically addressed "Dear Editor" when sent to other comics publishers, were instead addressed to Stan and other contributors on a first-name basis. 
Conclusion: Bringing Light to A Dreary World
I won't go on because there isn't much more I can really say–if you're a human being in the year 2021, then you know the modern mythos that Stan Lee has created. What you might not be familiar with is his epic poem, entitled 'Stan Lee's God Woke.'
Recently adapted by Gary Laird as an animated short in 2016, it was first recited by Lee's wife and daughter in 1972 at an event called 'A Night with Stan Lee at Carnegie Hall.' It diverges from Lee's usual comic tone, telling the story of a bored God visiting Earth after countless ages to examine what humanity has accomplished. In the end, after weighing humanity's capacity for good and love against its violence and atrocities, "God cried," for humanity was ultimately skewed toward evil.
Related article: A Tribute to Taika Waititi: The Rise and Journey of this Multi-Talented Director
Related article: A Tribute to Chris Evans: The Rise and Journey of America's Sweetheart and All-Round Good Human
I think 'God Woke' is a rare glimpse into a more pessimistic side of Stan Lee that he rarely showed the world, something which we all relate to and struggle with on a daily basis. It's evident in Magneto's character, a Holocaust survivor who bears an understandable grudge against humanity, which is made more profound by the fact that, as a Jewish man present during World War II, Lee must've borne witness to the very worst that humanity has to offer. 
Despite this, he used his peerless voice to spread the message that flawed humanity has the responsibility and potential to triumph over the evil elements of its nature, and he dedicated his life to doing so. This is ultimately what has spoken to people for generations and why the characters that he created will remain timeless. 
Stan Lee is sorely, dearly missed. The breadth and the sheer number of iconic heroes that he created is impressive in its own right, but it's the indelible humanity that he instilled within them that has spoken to generations of newcomers and true believers alike. 
By Daniel Choi
Click here to read Hollywood Insider's CEO Pritan Ambroase's love letter to Black Lives Matter, in which he tackles more than just police reform, press freedom and more – click here.
An excerpt from the love letter: Hollywood Insider's CEO/editor-in-chief Pritan Ambroase affirms, "Hollywood Insider fully supports the much-needed Black Lives Matter movement. We are actively, physically and digitally a part of this global movement. We will continue reporting on this major issue of police brutality and legal murders of Black people to hold the system accountable. We will continue reporting on this major issue with kindness and respect to all Black people, as each and every one of them are seen and heard. Just a reminder, that the Black Lives Matter movement is about more than just police brutality and extends into banking, housing, education, medical, infrastructure, etc. We have the space and time for all your stories. We believe in peaceful/non-violent protests and I would like to request the rest of media to focus on 95% of the protests that are peaceful and working effectively with positive changes happening daily. Media has a responsibility to better the world and Hollywood Insider will continue to do so."
More Interesting Stories From Hollywood Insider
– Want GUARANTEED SUCCESS? Remove these ten words from your vocabulary| Transform your life INSTANTLY
– Compilation: All James Bond 007 Opening Sequences From 1962 Sean Connery to Daniel Craig
– Do you know the hidden messages in 'Call Me By Your Name'? Find out behind the scenes facts in the full commentary and In-depth analysis of the cinematic masterpiece
– A Tribute To The Academy Awards: All Best Actor/Actress Speeches From The Beginning Of Oscars 1929-2019 | From Rami Malek, Leonardo DiCaprio To Denzel Washington, Halle Berry & Beyond | From Olivia Colman, Meryl Streep To Bette Davis & Beyond
– In the 32nd Year Of His Career, Keanu Reeves' Face Continues To Reign After Launching Movies Earning Over $4.3 Billion In Total – "John Wick", "Toy Story 4", "Matrix", And Many More
Stan Lee, Stan Lee, Stan Lee, Stan Lee, Stan Lee, Stan Lee, Stan Lee, Stan Lee, Stan Lee, Stan Lee, Stan Lee, Stan Lee, Stan Lee, Stan Lee, Stan Lee, Stan Lee, Stan Lee, Stan Lee, Stan Lee, Stan Lee, Stan Lee, Stan Lee, Stan Lee, Stan Lee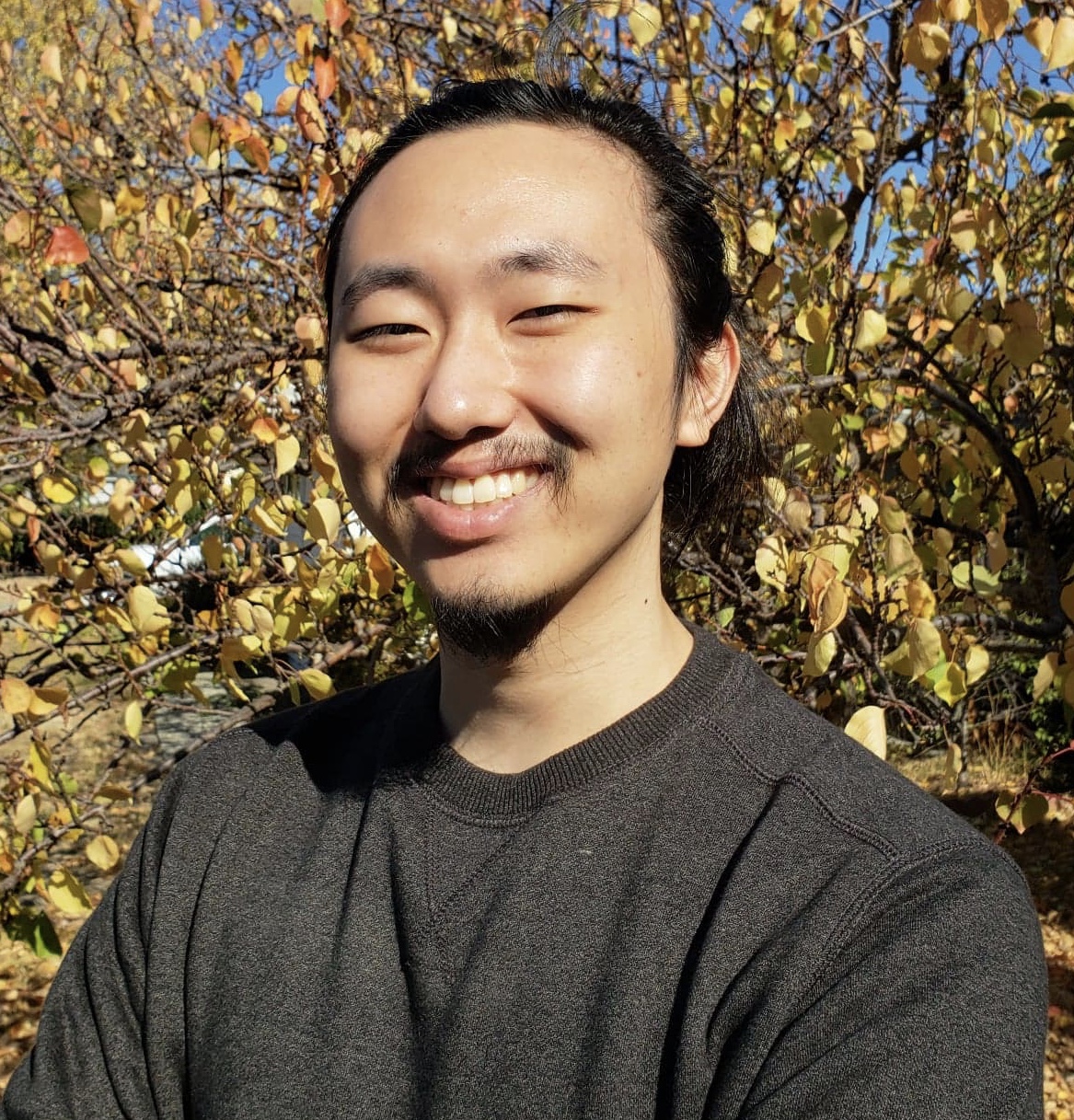 Daniel Choi is a writer who's currently pursuing a BA in Film & Television from New York University. With a background in amateur film production, Daniel is fascinated by how artists' cultural backgrounds inform their work, subconsciously or not, and how that work is then perceived by different audiences across time and space. He joined Hollywood Insider to promote its mission statement of substantive entertainment journalism, and hopes to enrich readers' understandings of cinema through insightful analysis.