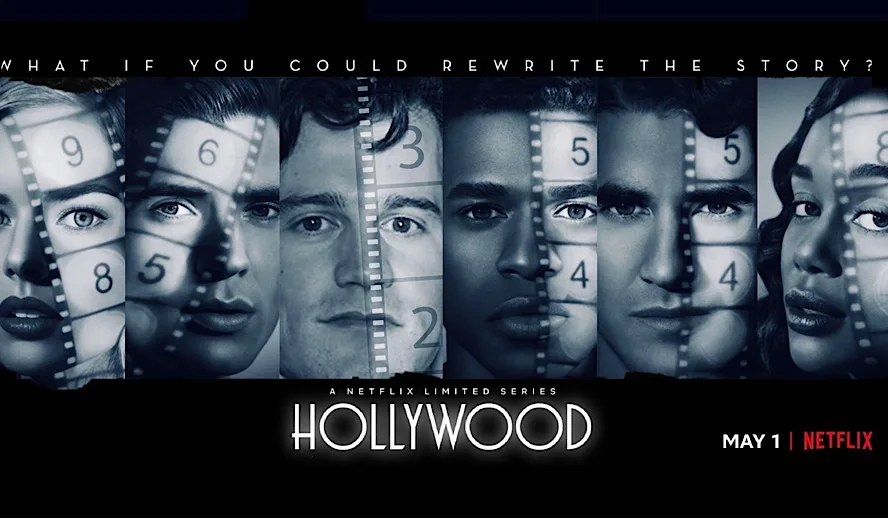 Photo: Hollywood/Netflix/@Nienotheater 
It's quite difficult to find a project that doesn't have Ryan Murphy's name attached to it. Murphy alongside Ian Brennan is the brilliant mind behind Glee, American Horror Story, and most recently Hollywood on Netflix. The show attempts to revisit the Golden Era of Hollywood, including some familiar names as well as fictional characters.
Subscribe to Hollywood Insider's YouTube Channel, by clicking here. 
This re-telling of the history of Tinseltown tackles racism, homophobia, class, and misogyny issues of the times. The series revolves around a group of gung ho writers, actors, and directors trying to make it big in Los Angeles. Murphy's Hollywood takes the tumultuous history of the City of Angels and gives it a new hopeful reality. History to the time when the Hollywood sign read Hollywoodland. 
Murphy's Real and Fictional Inspirations For Hollywood
Murphy is no stranger to the dark and mysterious. Hollywood comes as a breath of fresh air for the creator, and showcases a side to him we haven't quite seen. Murphy told the New York Post, "I wanted to do a show about buried history. I wanted to give some people who were dealt a terrible hand by Hollywood a happy ending".
The Netflix series blends the real and the fictitious in order to give a contemporary look at the way things could have been, very much the ending in Once Upon a Time in Hollywood.  Very Quentin Tarantino. Murphy introduces familiar faces such as Rock Hudson, Anna May Wong, and Hattie McDaniel and rekindles their history with aspiring new faces in Hollywood that wish to rewrite the years of racism, misogyny, and homophobia. 
Related article: Did you see the hidden messages in 'Call Me By Your Name'? Find out behind the scenes facts in the full commentary and In-depth analysis of the cinematic masterpiece
Listen to 32 facts on Rock Hudson's life on iTunes Podcast and Spotify!
The show highlights the most famous leading man during the 50s and 60s, Rock Hudson (played by Jake Picking), who was also known as the king of Hollywood. Rock Hudson was the biggest star/heartthrob and he was also gay. Hudson had been forced to hide his sexuality from the press throughout his entire career. Henry Wilson (played scarily yet brilliantly by Jim Parsons) was Rock Hudson's agent in real life – the Starmaker who forced him to hide not just his sexuality but also his name Roy Fitzgerald. Rock Hudson said in his biography that his one true love is Lee Garlington, a man he was in a relationship with for several years in the sixties.
Related article: WATCH: "If Your Child Told You They Were Gay/Lesbian, What Would You Do?" – Prince William Confirms He Would Completely Accept His Gay Children – Hollywood Insider's 'Messages From America' – Episode 6
Have times changed for gay leading men since Rock Hudson? Many A-list leading men still hide in the closet out of fear of being ostracized. Jake Picking spoke to Advocate and stated, "We really wanted to remain true to the essence of who Rock was first, and what most people didn't realize is that in his growth to fame, he did go through a lot. Signs of femininity had to be eradicated. His wrist was slapped, hips straightened this way, never cross your legs, fix your teeth, lower voice, all this stuff. To finally break away from that, that arc was appealing for me. But I think it shows how everything and nothing has changed in the industry, and that abuse of power, unfortunately, is pertinent."
But in terms of society in general, we have come far in many ways. Gay marriage is legal, LGBTQ rights are paramount, even Prince William has publicly proclaimed that he would "fully support" if any of his children were gay. Many gay actors/celebrities are living their life fully and freely out of the closet – Luke Evans, Wentworth Miller, Matt Bomer, Kate McKinnon, Ellen Degeneres, etc. Speaking to People magazine, Picking exclaimed, "I wish Rock was alive today to see how far we've progressed socially."
Set in the 1940s, Hollywood shows the sadder side of the entertainment industry, showing how absolutely soul-crushing life in the biz could be for so many. If you weren't connected or didn't fit the mold, your chances of making it big were slim to none.
Darren Criss executive produces the limited series, as well as plays the fictional Raymond Ainsley, a young director hoping to break into the business and make meaningful art. "The layers of meta-ness are invincible," Criss told Deadline.
Exclusive: Lion King is now a talk show host? The Launch of NEWEST ANIMATED TALK SHOW – 'The Anytime Show' with host Mister H. I. | Much needed humor and perspective
The show feels a bit like a love letter to the entertainment business itself, but Ryan Murphy was not aiming for a history lesson, but rather a step into his imagination. He told Collider, "I was not interested in making a biopic. What I wanted to do is sort of an alternative universe look at it." That's precisely what the show is. A reimagined Hollywood that produced much dreamier outcomes.
A New Look At What The Golden Era of Hollywood Could've Been 
As you step into Hollywood, you step into a world filled with diverse characters and minority voices fighting to get their foot in the door of a room that refuses to welcome them. That room: the film industry. Murphy created an atmosphere that exudes the grit as well as the hope that permeated through the entertainment business during the 40s and 50s.
Hollywood Insider's editor-in-chief Pritan Ambroase counts 'Hollywood' among his favorite TV shows and states, "I personally love the re-written story of our beloved Hollywood. The stars and makers who entertained the whole world deserve a fairytale that was snatched from them. The ones that have filled our lives with magic deserve some magic of their own. Ryan Murphy and Ian Brennan are geniuses and have proven themselves time and again and they have struck gold, again, with 'Hollywood'. I admire creators with a strong point of view, and they have that in abundance. The cast and crew have done an amazing job and reminded the world of the magnetic real stars portrayed in this series. I have been enamored with old Hollywood since I was a child, and this TV show did the real-life characters full justice by giving them a fairytale. I am sure the real-life stars are smiling wherever they are."
Related articles:  A Tribute To The Academy Awards: All Best Actor/Actress Speeches From The Beginning Of Oscars 1929-2019 | From Rami Malek, Leonardo DiCaprio To Marlon Brando & Beyond | From Olivia Colman, Meryl Streep To Bette Davis & Beyond
Archie Coleman (Jeremy Pope) is a young African American gay man pursuing his love for writing in La La Land. Camille Washington (Laura Harrier) is a strong-willed African American woman taking classes at the studios who demands she knows her worth is far better than a string of background roles. Anna May Wong's (Michelle Krusiec) story is revisited as she finally gets the happy ending that never came her way.
Limited Time Offer – FREE Subscription to Hollywood Insider, for substance and meaningful entertainment that is free of gossip and scandal, click here
These are just a handful of diversified characters throughout the show that pave their path in a way that sadly wasn't readily available to them at the time. Though it was donned the Golden Era, it was also an era of suppressed sexuality, blatant racism, and so much more…all for the sake of show biz. The show rewrites some entertainment world tragedies, the way they deserved to have been seen at the time.
Related Article: Want GUARANTEED SUCCESS? Remove these ten words | Transform your life INSTANTLY
This reimagined version of Hollywood could appear like a tricky task. The show does a wonderful job of exposing the wrongs of the industry while giving the people that society so often threw out, a shiny new chance. Laura Harrier spoke to The New York Times of the way the show approached history, "I wouldn't say that it was something that I was concerned about, given the people that I was working with and their body of work. Ryan has been such a pioneer in representation and escapism that is also grounded in reality."
From episode one, it is obvious that both the cast and crew were dedicated to telling these stories. The fusion of reality and dream-like scenarios give the show an enticing vibration viewers cannot turn away from. The seven-part miniseries is a binge-worthy journey through the ups and downs of Hollywood and definitely worth the watch! Go ahead and binge Hollywood right away. 
Cast: David Corenswet, Darren Criss, Jeremy Pope, Laura Harrier, Samara Weaving, Dylan McDermott, Holland Taylor, Patti LuPone, Jim Parsons, Jake Picking, Joe Mantello, Maude Apatow, Mira Sorvino, Rob Reiner, Michelle Krusiec, Queen Latifah
Executive Producers: Ryan Murphy, Ian Brennan, Alexis Martin Woodall, Darren Criss, David Corenswet, Janet Mock
Directors: Ryan Murphy, Daniel Minahan, Michael Uppendahl, Janet Mock, Jessica Yu
Writers: Ryan Murphy, Ian Brennan, Janet Mock, Reilly Smith
By Rebecca Breitfeller
More Interesting Stories From Hollywood Insider
– Do you know the hidden messages in 'Call Me By Your Name'? Find out behind the scenes facts in the full commentary and In-depth analysis of the cinematic masterpiece
– A Tribute To The Academy Awards: All Best Actor/Actress Speeches From The Beginning Of Oscars 1929-2019 | From Rami Malek, Leonardo DiCaprio To Marlon Brando & Beyond | From Olivia Colman, Meryl Streep To Bette Davis & Beyond
– Why Queen Elizabeth II Is One Of The Greatest Monarchs | Her Majesty Queen Elizabeth II of United Queendom of Great Britain & Northern Ireland
– Compilation: All James Bond 007 Opening Sequences From 1962 Sean Connery to Daniel Craig
– In the 32nd Year Of His Career, Keanu Reeves' Face Continues To Reign After Launching Movies Earning Over $4.3 Billion In Total – "John Wick", "Toy Story 4", "Matrix", And Many More
– Want GUARANTEED SUCCESS? Remove these ten words from your vocabulary| Transform your life INSTANTLY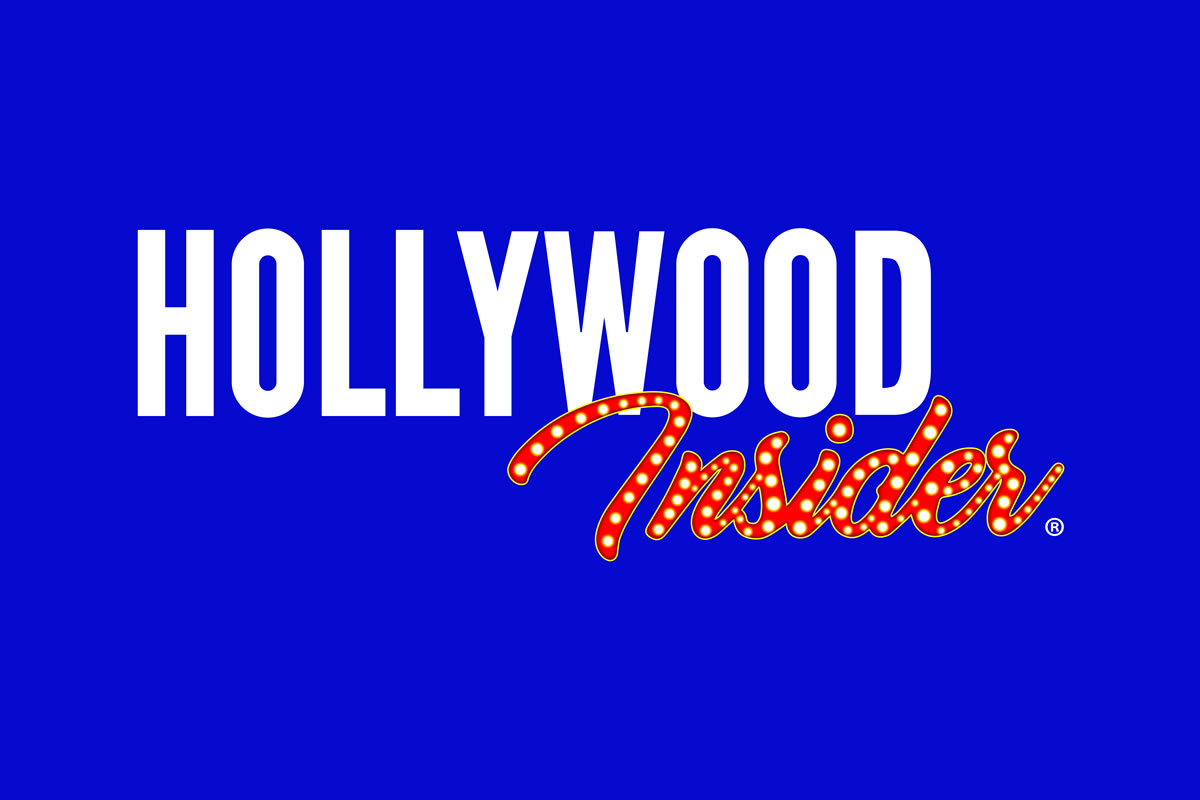 Hollywood Insider  is a media network thatfocuses on substance and meaningful entertainment/culture, so as to utilize media as a tool to unite and better our world, by combining entertainment, education and philanthropy, while being against gossip and scandal.