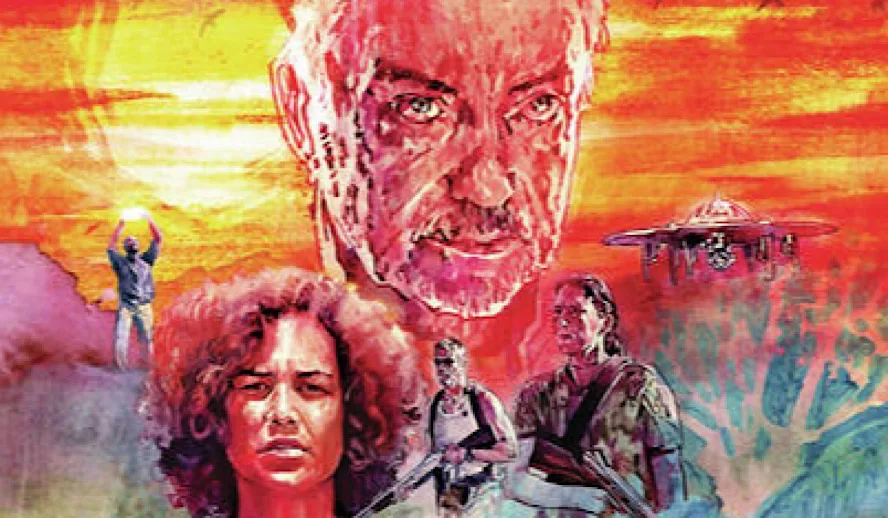 Photo: Cannes 2019 Jury Prize Winner Bacarau/Vitrine Filmes, SBS Distribution
​
A Theatre Right in Your Living Room
As the coronavirus pandemic continues throughout the country, and around the world, movie theatres continue to be negatively impacted. Most theatres have suffered from indefinite closures, leaving the future of cinemas uncertain. Movie premieres have been cancelled or delayed, and audiences will have to wait an indefinite amount of time before seeing these anticipated titles. Many distributors have chosen to release upcoming films digitally, streaming new releases on services such as Amazon Prime Video Cinema or Disney+. 
While many mainstream releases can be easily delayed or streamed online, arthouse films are in much deeper trouble. As most of these films are screened in independent or arthouse cinemas, the lack of an opportunity to release them as planned could be disastrous. Luckily, Kino Lorber has stepped in to ensure that these films are available to view digitally, and in a manner which will also benefit arthouse theatres as well. 
Related article: EXCLUSIVE: Ayushmann Khurrana Interview – India's Tom Hanks is Transforming Bollywood and Indian Society while Destroying Toxic Masculinity
Kino Lorber Champions Arthouse Cinema
Kino Lorber, is a film and video distribution company that focuses on the preservation, restoration and release of foreign and arthouse films. They focus on rare independent releases and old silent films which may be otherwise unavailable for widespread viewing. 
Announced late last month, Kino Marquee is Kino Lorber's attempt to continue the distribution of their films while also supporting independent theatres that have been forced to close due to the coronavirus. Kino Marquee is designed to emulate the experience of going to a theatre, with showings scheduled for the week and then streamed on each participating theatre's webpage. Each theatre promotes their own page, and virtual tickets are bought through that theatre's Kino Marquee page. The viewer will then receive a link that allows them to entire the online screening room for the film. 
Related article: Power Duo Ben Affleck and Matt Damon Reunite With Film 'The Last Duel' First Joint Script After Oscar Winning 'Good Will Hunting'
This initiative is essential for helping independent theatres to stay afloat during this difficult period. Cinemas that may otherwise be forced to close permanently will be able to bring in some revenue that allows them to last until they can reopen their physical doors to the public. For Kino Lorber, a company interested in preserving films and film culture, this is a logical and powerful choice. 
While Kino Marquee began with only eleven participating arthouse theatres, it has since expanded to over 150 theatres across the country. Among this huge group of arthouse cinemas are Alamo Drafthouse and Laemmle Theatres, two theatre chains that are well-regarded amongst arthouse audiences. Alamo Drafthouse, originally founded in Austin, Texas, has grown to include 41 locations across the United States with several more being planned. Laemmle Theatres is a family-run chain of seven arthouse theatres around the Los Angeles area. 
​Related article: FACT-CHECKED Series: Timothée Chalamet and 32 Things About This Extraordinary Superstar
Expanding Kino Marquee
With a largely expanded number of digital venues, Kino Lorber has massively increased the availability and appeal of Kino Marquee. The service hopes to continue this growth, as Chief Executive Officer of Kino Lorber, Richard Lorber, expects that upwards of 200 theatres will wind up joining the initiative. Lorber explained to Boxoffice Pro, "This is working, and it's very exciting to us. The scale of the revenues isn't quite replacing what the physical revenues would have been, but it may in time. We're really doing it basically to enable the theaters to stay in business with some revenue stream and maintain their visibility and their value to their customers, supporters, and members." 
So far, there are two films available through Kino Marquee. The first film that launched with the service was Bacurau, directed by Brazilian directors Kleber Mendonca Filho and Juliano Dornelles. The film focuses on the small town of Bacurau, which is overcome by strange happenings after the death of the town's elder. The film stars Bárbara Colen and Thomas Aquino, and won the Jury Prize at the 2019 Cannes Film Festival. 
Related article: Fact or Fiction: 'Hunters' Did it Really Happen? Truths and Untruths You Should Know About Amazon's Hit Series
The second and most recent film to join the Kino Marquee is Sorry We Missed You, a British-French-Belgian film directed by Ken Loach and written by Paul Laverty. The drama centers around a family in financial straits, which is torn apart by the pressures placed upon husband/father Ricky as he struggles to make ends meet as a delivery driver. The film stars Kris Hitchen as Ricky, Debbie Honeywood as wife/mother Abbie, and Rhys Stone as their son Seb.  
The Future of Kino Marquee
While Kino Marquee was born out of necessity due to the coronavirus, it many live on well after the pandemic has ended. Richard Lorber told Boxoffice Pro that he hopes theatres will begin reopening in the coming months, and that their service does not intend to replace theatres. However, he also explained, "this Kino Marquee model is something that can still be productive for theaters as an extension of their own screening capabilities." 
Related article: Coronavirus's Impact on Hollywood: Box Office Loss, Halted Productions and 'No Time To Die' Premiere Delayed?
Even while theatres remain closed indefinitely, film still manages to persist within the social consciousness. Streaming services like Amazon Prime Video Cinema or Disney+ allow companies to distribute their latest films straight into viewers' homes. Now, Kino Marquee will provide that very same service for independent or arthouse films. What's more, the service will also benefit the arthouse theatres that strive on society's passion for film. 
By Thomas McNulty
More Interesting Stories From Hollywood Insider
– A Tribute To The Academy Awards: All Best Actor/Actress Speeches From The Beginning Of Oscars 1929-2019 | From Rami Malek, Leonardo DiCaprio To Marlon Brando & Beyond | From Olivia Colman, Meryl Streep To Bette Davis & Beyond
– Why Queen Elizabeth II Is One Of The Greatest Monarchs | Her Majesty Queen Elizabeth II of United Queendom of Great Britain & Northern Ireland
– Compilation: All James Bond 007 Opening Sequences From 1962 Sean Connery to Daniel Craig
– In the 32nd Year Of His Career, Keanu Reeves' Face Continues To Reign After Launching Movies Earning Over $4.3 Billion In Total – "John Wick", "Toy Story 4", "Matrix", And Many More
– Want GUARANTEED SUCCESS? Remove these ten words from your vocabulary| Transform your life INSTANTLY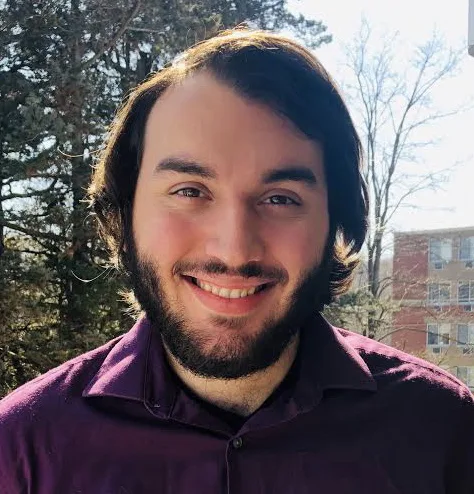 Thomas McNulty believes in thorough research and ethical journalism with a keen awareness of Hollywood trends and news. Thomas likes to look at the bigger picture of where the industry is heading with all forms of entertainment, including movies, TV shows, books, video games and live entertainment that are forms of art and should be treated as such. By drawing connections between these various pieces of entertainment, we are able to come closer to understanding society as a whole. Thomas believes in writing for a publication that promotes ethics and morality and that is why he has chosen Hollywood Insider as the right platform to advocate for positive entertainment.