Photo: Streaming Companies
Cinema and the practice of using visual entertainment as a spectacle of enjoyment is not a recent invention or adaptation by the public. It is a form of distraction and amusement that was born in 1891, with the invention of the Kinetoscope. The Kinetoscope was developed by the Edison Company, and allowed one person to view moving pictures through a large wooden box. Now with the recent development and mass adoption of streaming as society's method for consuming visual entertainment, the technology and practice of watching film and television has transformed greatly since its initial formulation in 1891.
The act of watching and experiencing cinema has greatly changed since the development of the internet and the smartphone. With the expansion of the technological industry and its constant innovations, the environment for older, once-dominating, film production companies is rapidly changing. The growing desire for the public's streaming of their content and entertainment is now a change that these production companies must face head-on. In the past two years, with the ongoing global pandemic, the shift to a virtual state of living has been one that all of society has had to confront.
Related article: OSCAR-NOMINATED – EXCLUSIVE: 'Dune' Full Commentary, Reactions, Making Of – Timothee Chalamet, Zendaya, Oscar Isaac
Related article: OSCAR-NOMINATED – 'House of Gucci' Full Commentary & Behind the Scenes – Lady Gaga, Adam Driver, Jared Leto, Al Pacino
Related article: OSCAR-NOMINATED – 'Belfast' Full Commentary & BTS – Jamie Dornan, Caitriona Balfe, Judi Dench
Related article: OSCAR-NOMINATED – 'West Side Story' Full Commentary – Rita Moreno, Steven Spielberg, Rachel Zegler
Related article: OSCAR-NOMINATED – 'No Time to Die' Full Commentary, Behind the Scenes & Reactions, Daniel Craig, Rami Malek, Bond
This shift has only served to increasingly establish the rapid transformation of how the public will in the future choose to consume their entertainment. With the global metamorphosis in entertainment being proven as evidence for this cultural transformation, currently, the most powerful and resourceful media conglomerates are scrambling to assert their dominance in a field where humans' consumption of entertainment is heading. This is leading to the merging of major corporations and in turn the monopolization of an entire industry of virtual entertainment.
Current Entertainment Is Shifting from A Physical Experience to A Virtual One
Since the onset of the global pandemic, the ability for an individual to experience their entertainment physically and in person has been extremely limited. The importance and need for social distancing have led to the greater consumption and desire for virtual entertainment. All businesses that were not deemed essential were forced to transition into meeting their customers' needs either in an online or virtual scape. This transition has only further served to show the cultural change that is occurring with the increased advancement and application of technology within society and humans' adaptation to it.
The accessibility and convenience with which people can experience and consume their content and entertainment are leading to cultural evolution. A 2021 study conducted by Pew Research Center, concludes that "Overall, 85% of Americans say they go online on a daily basis. That figure includes the 31% who report going online almost constantly, as well as 48% who say they go online several times a day." The number of people that are constantly, and daily interacting with their online technology is quickly growing. This revelation is particularly significant considering the somewhat recent development of the internet as well as social media sites and applications. The importance that online and virtual technologies hold for the human race has not fully yet been realized.
Related article: All Best Actor/Actress Speeches From The Beginning Of Oscars 1929-2019 | Hollywood Insider
Related article: EVOLUTION: Every Henry Cavill Role From 2001 to 2021, All Performances Exceptionally Poignant
Related article: EVOLUTION: Every Chris Evans Role From 1997 to 2020, All Performances Exceptionally Poignant
Related article: 'In the Heights' Full Commentary & Behind the Scenes +  Reactions – Lin Manuel Miranda, John M. Chu
With the growth of the field of human technology and innovation, the world has yet to see what the realities of these virtual creations will be for humanity. What is clearly evident now, is that an alarming cultural shift is taking place and humans are becoming more and more reliant and integrated with their technology than ever before. The need for the virtual consumption of entertainment and living is quickly growing, and the global pandemic was simply a catalyst for this innate human desire. The inclination to experience life and entertainment physically is shrinking and that is why powerful entertainment and media conglomerates are desperately scrambling to assert their solidified place in the new world order.
What Is The Significance Of The Recent Merger Between Discovery And WarnerMedia?
The turbulence of the entertainment landscape has led to the recent merger between AT&T's WarnerMedia and Discovery. The deal between these two companies is set at a $43 billion valuation of resources. The new company that has resulted from this deal, Warner Bros. Discovery will now be one of the largest power players in the struggle of the streaming wars. Many of Discovery's current chief executives and company leaders will retain their roles with the newly formed entertainment conglomerate. David Zaslav, who was Discovery's CEO and president, will maintain these same titles within Warner Bros. Discovery, and installed, "J.B. Perrette leading the streaming business, Gunnar Wiedenfels as CFO, Kathleen Finch in charge of cable network," and "Jon Steinlauf… as chief U.S. advertising sales officer."
Related article: #metoo Revolution: Powerful Questions That Need Answers
Related article: FACT-CHECKED Series: Timothee Chalamet and 32 Facts about The Young Superstar
To make room for these new leading roles in the company, WarnerMedia fired many of its top executives to finalize the merger. WarnerBros. CEO and chair Ann Sarnoff, WarnerMedia CEO Jason Kilar, CFO Jennifer Biry, CTO Richard Tom, CRO Tony Gonclaves, Executive VP and Chief HRO Jim Cummings, and Executive VP Communications and CIO Christy Haubegger were all terminated from their positions. The dramatic change in this new streaming giant's leadership is reflective of the vast transformation that the entertainment industry is now undergoing. Warner Bros. Discovery, with the solidification of its merger, is now intending to be one of the leading streaming corporations to compete with the likes of Netflix, Disney, and Amazon Prime.
This merger is indicative and symbolic of the increased desire and interest by the public in receiving their entertainment online and virtually. The streaming giants that are currently being formed are reminiscent of the film production studios that held a monopoly over the film industry during the early to mid-twentieth century. The power that these new streaming companies hold over the format and precisely what type of content people will consume is indicative of the influence that they hold over the industry. Now more than ever, it is becoming more difficult for any smaller streaming or online companies to compete with the likes of these giant media and entertainment conglomerates. What is occurring now is the monopolization of the streaming industry and the disappearance of independent creation and development.  
Related article: The Hollywood Insider's CEO Pritan Ambroase: "The Importance of Venice Film Festival as the Protector of Cinema"
Related article: The Masters of Cinema Archives: The Hollywood Insider Pays Tribute to 'La Vie En Rose', Exclusive Interview with Director Olivier Dahan
Related article: – Want GUARANTEED SUCCESS? Remove these ten words from your vocabulary| Transform your life INSTANTLY
Related article: MUST WATCH – The Hollywood Insider's CEO Pritan Ambroase's Love Letter to Black Lives Matter – VIDEO
Subscribe to The Hollywood Insider's YouTube Channel, by clicking here.
Is This The End of All Competition within The Streaming Industry?
In economic terms considering the streaming market right now, a streaming service would be considered an oligopoly. An oligopoly is defined as, "a state of limited competition, in which a market is shared by a small number of producers or sellers." Though while considering the amount of market share that one service (company) might take up, "Netflix in this case, takes up enough market share relative to other companies for it to be classified as a monopoly." The alarming idea that one company under the guise of fair market competition, takes up such a large part of the market which then necessitates that it be considered a monopoly, illustrates the increasing influence that these vast media conglomerates hold in the entertainment sector.
This is precisely why the merger resulting in the new corporation, Warner Bros. Discovery, is so significant. Peter Labuza, author of the article, "How Streaming Wars Are Changing What You Watch," highlights primarily how these giant media and entertainment conglomerates operate towards total industry control. He states "The strategy is about forcing competitors to leave the market. Netflix has been outspending any other would-be distributors — paying $30 million for an indie drama," or "over $400 million for sequels" to blockbuster films. "It is unclear whether these films actually can earn that much in returns. But what Netflix does get is one fewer competitor who could potentially profit from those movies or produce films that turn audiences away from Netflix."
Related article: Why Queen Elizabeth II Is One Of The Greatest Monarchs | Her Majesty Queen Elizabeth II of United Queendom of Great Britain & Northern Ireland (Video Insight)
Limited Time Offer – FREE Subscription to The Hollywood Insider
Click here to read more on The Hollywood Insider's vision, values and mission statement here – Media has the responsibility to better our world – The Hollywood Insider fully focuses on substance and meaningful entertainment, against gossip and scandal, by combining entertainment, education, and philanthropy.
With the growing number of all-encompassing media companies, the competition that exists in the streaming industry is quickly shrinking. Disney, Amazon, Netflix, and now Warner Bros. Discovery are quickly cementing their place in this ever-dominated industry which leaves little to no room for independent production studios or services to share their work without these behemoths' facilitation. The existence of fairness and competition has disappeared with society's adoration and desire for the increased demand for content on these giant streaming services, they just don't know it yet.     
By Thomas Jacobs
Click here to read The Hollywood Insider's CEO Pritan Ambroase's love letter to Cinema, TV and Media. An excerpt from the love letter: The Hollywood Insider's CEO/editor-in-chief Pritan Ambroase affirms, "We have the space and time for all your stories, no matter who/what/where you are. Media/Cinema/TV have a responsibility to better the world and The Hollywood Insider will continue to do so. Talent, diversity and authenticity matter in Cinema/TV, media and storytelling. In fact, I reckon that we should announce "talent-diversity-authenticity-storytelling-Cinema-Oscars-Academy-Awards" as synonyms of each other. We show respect to talent and stories regardless of their skin color, race, gender, sexuality, religion, nationality, etc., thus allowing authenticity into this system just by something as simple as accepting and showing respect to the human species' factual diversity. We become greater just by respecting and appreciating talent in all its shapes, sizes, and forms. Award winners, which includes nominees, must be chosen on the greatness of their talent ALONE.
I am sure I am speaking for a multitude of Cinema lovers all over the world when I speak of the following sentiments that this medium of art has blessed me with. Cinema taught me about our world, at times in English and at times through the beautiful one-inch bar of subtitles. I learned from the stories in the global movies that we are all alike across all borders. Remember that one of the best symbols of many great civilizations and their prosperity has been the art they have left behind. This art can be in the form of paintings, sculptures, architecture, writings, inventions, etc. For our modern society, Cinema happens to be one of them. Cinema is more than just a form of entertainment, it is an integral part of society. I love the world uniting, be it for Cinema, TV. media, art, fashion, sport, etc. Please keep this going full speed."
More Interesting Stories From The Hollywood Insider
– Want GUARANTEED SUCCESS? Remove these ten words from your vocabulary| Transform your life INSTANTLY
– A Tribute to Martin Scorsese: A Complete Analysis of the Life and Career of the Man Who Lives and Breathes Cinema 
– Do you know the hidden messages in 'Call Me By Your Name'? Find out behind the scenes facts in the full commentary and In-depth analysis of the cinematic masterpiece
– A Tribute To The Academy Awards: All Best Actor/Actress Speeches From The Beginning Of Oscars 1929-2019 | From Rami Malek, Leonardo DiCaprio To Denzel Washington, Halle Berry & Beyond | From Olivia Colman, Meryl Streep To Bette Davis & Beyond
– In the 32nd Year Of His Career, Keanu Reeves' Face Continues To Reign After Launching Movies Earning Over $4.3 Billion In Total – "John Wick", "Toy Story 4", "Matrix", And Many More
streaming, streaming, streaming, streaming, streaming, streaming, streaming, streaming, streaming, streaming, streaming, streaming, streaming, streaming, streaming, streaming, streaming, streaming, streaming, streaming, streaming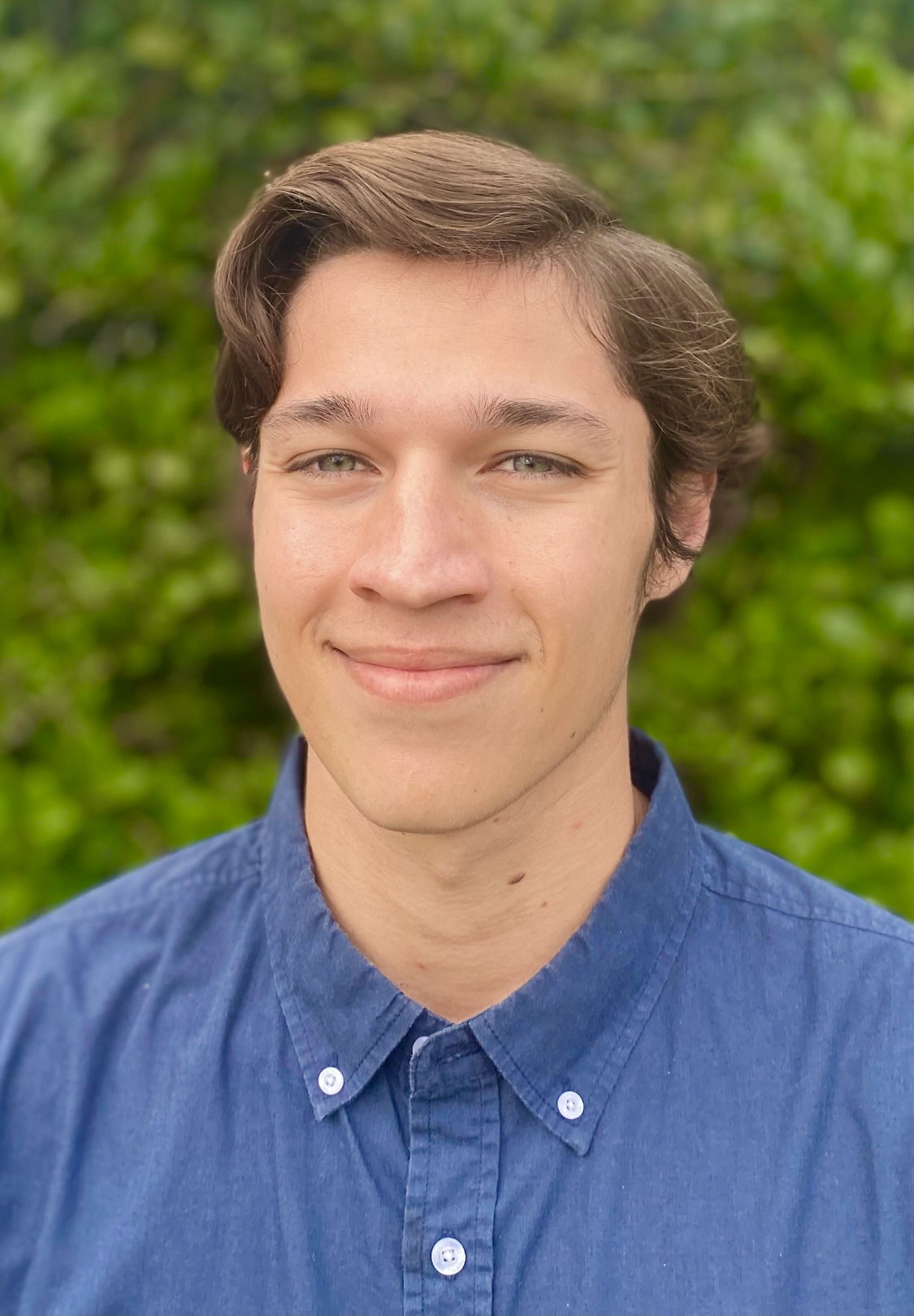 Thomas Jacobs is an avid writer, Cinema aficionado, and filmmaker. He graduated with Dean's Honors from the University of California, Santa Cruz with a major in Film and Digital Media. His passion is directly tied to the appreciation and creation of film and television, and this fact is reflected in his intent to be a writer for the acclaimed entertainment journal, The Hollywood Insider. His beliefs mirror the core goals and mission statement of The Hollywood Insider by sharing an admiration for quality entertainment as well as bolstering a sense of positivity and equality among all humans. Thomas believes that Cinema is an advantageous promoter of civil and social empowerment, and he shares a mutual societal view with  The Hollywood Insider, that people should not be judged by the color of their skin, but the content of their character.