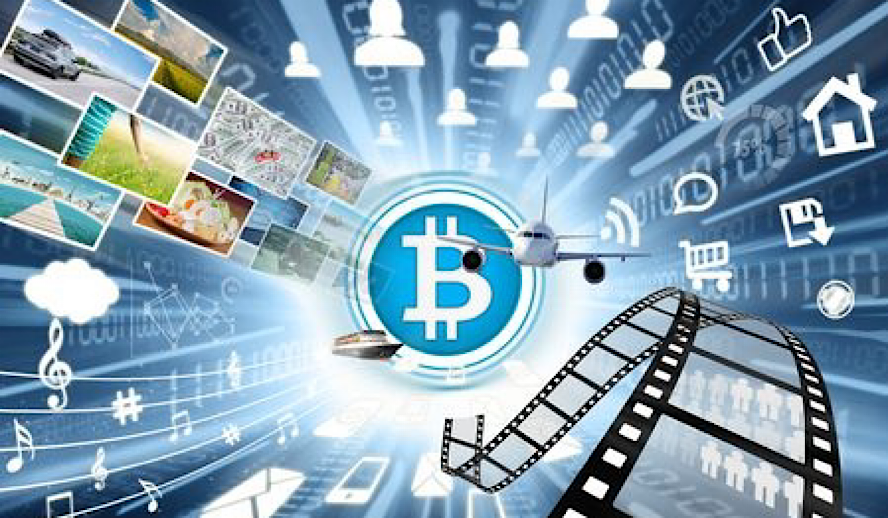 Photo: Cinema and Blockchain
Blockchain technology is the genesis of the next step in human evolution. It is something that is incredibly simple to understand and yet it eludes acceptance and recognition by people because it is such a recent innovation in the world of tech and digital formulation. Though it is still in its newborn stages of adoption by humans, the application and possibilities that it could have on the world are endless. In recent decades, humankind has witnessed a slow but undeniable shift from the use of paper and writing, to the practice and ingrained adoption of digital and technological tools as a way of communication.
Related article: OSCAR-NOMINATED – EXCLUSIVE: 'Dune' Full Commentary, Reactions, Making Of – Timothee Chalamet, Zendaya, Oscar Isaac
Related article: OSCAR-NOMINATED – 'House of Gucci' Full Commentary & Behind the Scenes – Lady Gaga, Adam Driver, Jared Leto, Al Pacino
Related article: OSCAR-NOMINATED – 'Belfast' Full Commentary & BTS – Jamie Dornan, Caitriona Balfe, Judi Dench
Related article: OSCAR-NOMINATED – 'West Side Story' Full Commentary – Rita Moreno, Steven Spielberg, Rachel Zegler
Related article: OSCAR-NOMINATED – 'No Time to Die' Full Commentary, Behind the Scenes & Reactions, Daniel Craig, Rami Malek, Bond
Humans have transcended from using landline telephones, and bulky desktop computers to now carrying around supercomputers in their pockets that allow people to see whomever they are having a conversation with. The recent pace of the development of technology has been astounding and currently, humans exist in a world where technology is beginning to define the daily aspect of one's life. The creation and significance of blockchain technology are no different. It could be argued that this technology might have the same profound effect on humans that the internet has had. It could change the way business is done, lower the risk of corruption, increase the accessibility of information, and limit the number of finite resources that humans strip from the Earth.       
What Is The Blockchain?
The blockchain in its simplest form is an immutable digital ledger. This means that it is completely free from interference, hacking, or changeability. The blockchain records any set data or transaction that occurs on its particular network. A transaction for any type of asset can be transferred or take place on the blockchain. "An asset can be tangible (a house, car, cash, land) or intangible (intellectual property, patents, copyrights, branding)." The importance of this technology is that it delivers full transparency, operates at lightning speeds, and negates any risk of tampering or malicious activity. The blockchain and all transactions and deals that occur on its network are permanent. All members and parties to a blockchain network are able to see any aspect of their particular transaction records.
Related article: All Best Actor/Actress Speeches From The Beginning Of Oscars 1929-2019 | Hollywood Insider
Related article: EVOLUTION: Every Henry Cavill Role From 2001 to 2021, All Performances Exceptionally Poignant
Related article: EVOLUTION: Every Chris Evans Role From 1997 to 2020, All Performances Exceptionally Poignant
Related article: 'In the Heights' Full Commentary & Behind the Scenes +  Reactions – Lin Manuel Miranda, John M. Chu
Essentially, "because members share a single view of the truth, you can see all details of a transaction end to end, giving you greater confidence, as well as new efficiencies and opportunities." Each contract that transpires between people or businesses is recorded as a block of data. With each further agreement that is initiated, more blocks of information are established and they begin to form an unbreakable chain, showing clearly the history of transactions between the relevant parties. This digital ledger is continually strengthened by any further proceedings or transactions, creating a traceable receipt of information that is completely indelible and perpetual. The greatest asset that blockchain technology holds is that it ensures trust. No one involved in the blockchain network or any system administrator for that matter is able to alter or remove any aspect of a blockchain once a transaction is enacted.    
How Will The Blockchain Affect The Entertainment Industry?
Blockchain technology will have numerous applications and will impact the entertainment industry in multiple ways. The efficiency and transparency that it could provide to an industry as complex and multifaceted as the entertainment sector would only serve to increase profits and the efficiency of businesses. As per the arduous and multilayered aspect of film and television production, blockchain technology could have the potential to reduce production budgets by allowing instant and reliable money transfers. This in turn would enable the seamless operation and cohesion between film "crews in different locations and countries." Not only this, but blockchain technology could also greatly reduce the amount and practice of the piracy of entertainment commodities.
Related article: Why Queen Elizabeth II Is One Of The Greatest Monarchs | Her Majesty Queen Elizabeth II of United Queendom of Great Britain & Northern Ireland (Video Insight)
Limited Time Offer – FREE Subscription to The Hollywood Insider
Click here to read more on The Hollywood Insider's vision, values and mission statement here – Media has the responsibility to better our world – The Hollywood Insider fully focuses on substance and meaningful entertainment, against gossip and scandal, by combining entertainment, education, and philanthropy.
Related article: #metoo Revolution: Powerful Questions That Need Answers
Related article: FACT-CHECKED Series: Timothee Chalamet and 32 Facts about The Young Superstar
Cinema and Blockchain
"Blockchain could be used by tying it to content to not only track but prohibit its usage around the world. Royalty distribution could also be altered for more efficient transactions." The traceability of materials and commodities that have been adhered to and transacted upon through the blockchain would allow for their identification and would prevent their illegal copy, download, and sale. Blockchain technology allows "artists and creators to digitize the metadata of their unique content and manage and store IP rights on a time-stamped, immutable ledger." With this, the blockchain would prevent IP infringement and would make it easy for creators or artists to enforce their proprietary rights if it were to ever occur. 
Blockchain technology would also serve essentially as a way of cutting out any intermediaries within the entertainment or media industry. Artists are frequently underpaid for their work as large corporations like Spotify, Apple Music, and YouTube reap the majority of payments and benefits from their users and subscribers. If a creator or artist were to upload their content or work onto the blockchain, it records the metadata of how many times this product was used or consumed by an individual. This data would allow for the creator to enact a smart contract, which is essentially a set of rules or guidelines that define a transaction between creator and consumer, and would allow for "real-time, flexible, and fully transparent consumption-based pricing mechanisms, e.g., metered billing." These micropayments would be defined by how much of the content and work is consumed by people, and would greatly benefit any creator. So much so that they would no longer require any need for a platform or corporation to share and distribute their work. 
Related article: The Hollywood Insider's CEO Pritan Ambroase: "The Importance of Venice Film Festival as the Protector of Cinema"
Related article: The Masters of Cinema Archives: The Hollywood Insider Pays Tribute to 'La Vie En Rose', Exclusive Interview with Director Olivier Dahan
Related article: – Want GUARANTEED SUCCESS? Remove these ten words from your vocabulary| Transform your life INSTANTLY
Related article: MUST WATCH – The Hollywood Insider's CEO Pritan Ambroase's Love Letter to Black Lives Matter – VIDEO
Subscribe to The Hollywood Insider's YouTube Channel, by clicking here.
Is Blockchain Technology Here To Stay?
Blockchain technology is incredibly revolutionary. One of the greatest examples of its success is found in Bitcoin which relies on a blockchain network to enact every one of its transactions. The benefit and allure of a decentralized, transparent network of contracts and agreements hold more promise than the public currently understands. Blockchain technology is a catalyst for the transformation of the entire world. It will negate any need for many of the intermediary corporations and companies that exist today. It will allow and serve as a completely unbiased technological middle man that requires no payment or fee to hold a receipt of people's interactions, consumptions, and transactions.
The magnitude of effect that it will have on the world is not yet apparent, as it is still in its genesis. Though, already it provides something that is desperately sought after. That being the complete transparency and the equitable freedom of information. The application that this could have towards the distribution of government or charitable funds would ensure complete honesty and total reliability as any desirable information would be open for public examination and view. This is just one example of a way that the full transparency of blockchain technology could lead toward building a more positive and accessible world for all. 
By Thomas Jacobs
Click here to read The Hollywood Insider's CEO Pritan Ambroase's love letter to Cinema, TV and Media. An excerpt from the love letter: The Hollywood Insider's CEO/editor-in-chief Pritan Ambroase affirms, "We have the space and time for all your stories, no matter who/what/where you are. Media/Cinema/TV have a responsibility to better the world and The Hollywood Insider will continue to do so. Talent, diversity and authenticity matter in Cinema/TV, media and storytelling. In fact, I reckon that we should announce "talent-diversity-authenticity-storytelling-Cinema-Oscars-Academy-Awards" as synonyms of each other. We show respect to talent and stories regardless of their skin color, race, gender, sexuality, religion, nationality, etc., thus allowing authenticity into this system just by something as simple as accepting and showing respect to the human species' factual diversity. We become greater just by respecting and appreciating talent in all its shapes, sizes, and forms. Award winners, which includes nominees, must be chosen on the greatness of their talent ALONE.
I am sure I am speaking for a multitude of Cinema lovers all over the world when I speak of the following sentiments that this medium of art has blessed me with. Cinema taught me about our world, at times in English and at times through the beautiful one-inch bar of subtitles. I learned from the stories in the global movies that we are all alike across all borders. Remember that one of the best symbols of many great civilizations and their prosperity has been the art they have left behind. This art can be in the form of paintings, sculptures, architecture, writings, inventions, etc. For our modern society, Cinema happens to be one of them. Cinema is more than just a form of entertainment, it is an integral part of society. I love the world uniting, be it for Cinema, TV. media, art, fashion, sport, etc. Please keep this going full speed."
More Interesting Stories From The Hollywood Insider
– Want GUARANTEED SUCCESS? Remove these ten words from your vocabulary| Transform your life INSTANTLY
– A Tribute to Martin Scorsese: A Complete Analysis of the Life and Career of the Man Who Lives and Breathes Cinema 
– Do you know the hidden messages in 'Call Me By Your Name'? Find out behind the scenes facts in the full commentary and In-depth analysis of the cinematic masterpiece
– A Tribute To The Academy Awards: All Best Actor/Actress Speeches From The Beginning Of Oscars 1929-2019 | From Rami Malek, Leonardo DiCaprio To Denzel Washington, Halle Berry & Beyond | From Olivia Colman, Meryl Streep To Bette Davis & Beyond
– In the 32nd Year Of His Career, Keanu Reeves' Face Continues To Reign After Launching Movies Earning Over $4.3 Billion In Total – "John Wick", "Toy Story 4", "Matrix", And Many More
cinema and blockchain, cinema and blockchain, cinema and blockchain, cinema and blockchain, cinema and blockchain, cinema and blockchain, cinema and blockchain, cinema and blockchain, cinema and blockchain, cinema and blockchain, cinema and blockchain, cinema and blockchain, cinema and blockchain, cinema and blockchain, cinema and blockchain, cinema and blockchain, cinema and blockchain, cinema and blockchain, cinema and blockchain, cinema and blockchain, cinema and blockchain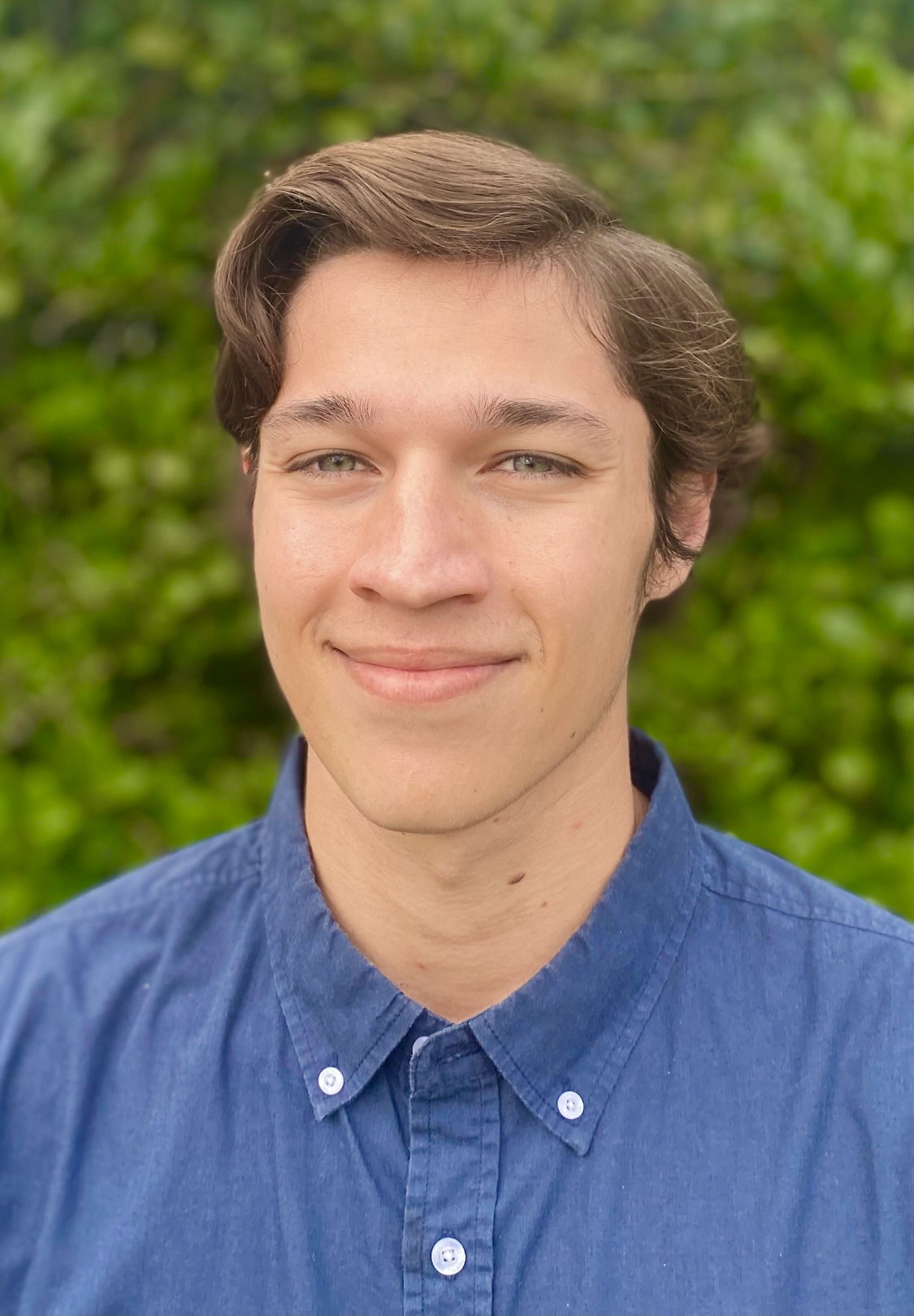 Thomas Jacobs is an avid writer, Cinema aficionado, and filmmaker. He graduated with Dean's Honors from the University of California, Santa Cruz with a major in Film and Digital Media. His passion is directly tied to the appreciation and creation of film and television, and this fact is reflected in his intent to be a writer for the acclaimed entertainment journal, The Hollywood Insider. His beliefs mirror the core goals and mission statement of The Hollywood Insider by sharing an admiration for quality entertainment as well as bolstering a sense of positivity and equality among all humans. Thomas believes that Cinema is an advantageous promoter of civil and social empowerment, and he shares a mutual societal view with  The Hollywood Insider, that people should not be judged by the color of their skin, but the content of their character.