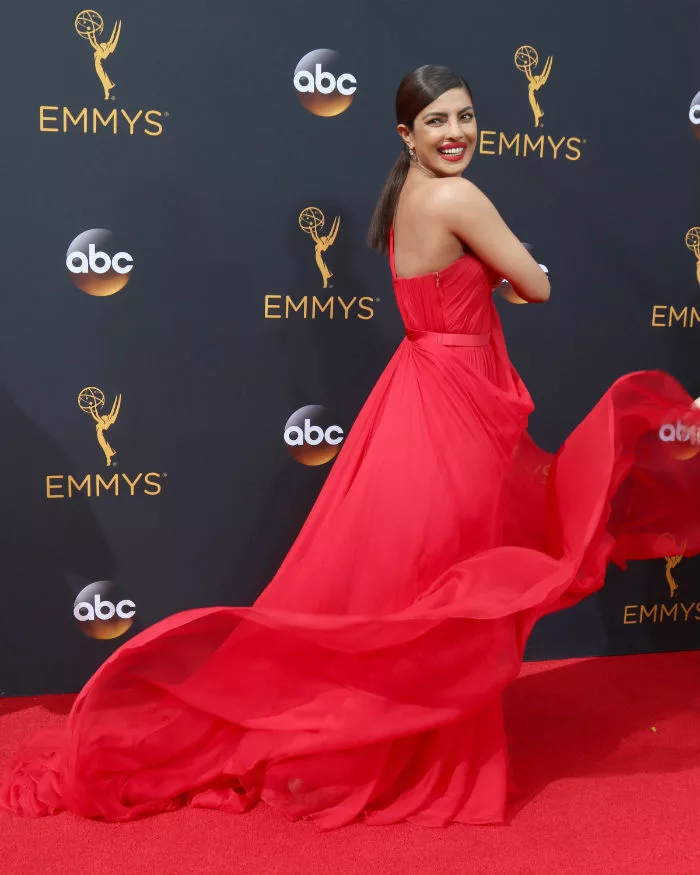 Photo: Kathclick/Bigstock
Priyanka Chopra can definitely add Inspirational Speaker and Activist to her long list of titles. This time she has taken the floor to speak out against online trolls, plainly put, bullies. But most importantly, she called out the media for giving those bullies too much importance by turning their social media comments into NEWS. Chopra has always forged her own path, mostly by ignoring haters, in life and in social media.
During an interview with IANS, Chopra commented, "Most of the time, I see media writing about trolling – that someone got trolled for this and that. I have never understood how somebody's opinion becomes news. How the media gives such credence to maybe 500, 600 or 1000 people writing behind the anonymity of the computer." She continues to point out that news channels and publications making "a story out of anybody's comment" and glorifying viewpoints of nameless online trolls are putting "crazy pressure" on entertainers.
The former Miss World and human rights activist put light on a major humanitarian issue of children and teenagers being bullied by online trolls through comments on social media, leading to their depression. "Our children should not be taught that people's opinions are that important. When they get bullied in school or when they get bullied as teenagers because of the comments written on Instagram", she continues, adding, "It leads them to depression, leading them to take harsh decisions in their life."
She advises everyone to stop caring about what other people think and stop living their "life according to how everybody else wants you to live. And that is not the world we should live in."
Being a global icon has meant that Priyanka has been on the receiving end of horrible comments from cowardly online trolls through the anonymity of the internet. But, supporting her request to media, Hollywood Insider will not mention what those negative comments have been so as to not glorify online trolling. We stand with you Priyanka, we refuse to turn comments from trolls into stories. But we are happy to turn all your sage advice into stories – we are here for you anytime. Let us hope the world is taking note.
Priyanka's comments are timely and supported by statistics. According to a  2016 study conducted by the University of Sheffield and Nottingham University, 8 out of 10 people have been victims of cyberbullying in the workplace in the last six months, with 14-20% of people commenting that they had been bullied in the past week. The Journal of Health Economics published a study in 2017, which showed that cyberbullying increases suicide attempts by 8.7 percentage points, with a 15 percentage points increase in suicidal thoughts. This confirms that online trolls need to be stopped, and that starts by not repeating their vile.
Thank you Priyanka Chopra, keep dazzling us with your brilliance.
CALL TO ACTION: Since Priyanka Chopra has spoken up against online trolls and cyberbullying, Hollywood Insider would like to help this cause further. We would like to hear from those people who have experienced cyberbullying or knows someone who has. We would love to hear your stories and also any advice for others that might be going through it. Please share your stories/messages with us via social media or e-mail. For social media, please use appropriate usernames along with customized hashtags such as #hollywoodinsider #hollywoodinsiderpriyankaagainstonlinetrolls: On Instagram, you can tag us on @hollywoodinsider along with your story or DM us. On Twitter, you can tweet us @hollywdinsdr. On Facebook, you can tag us on www.facebook.com/hollywoodinsidernetwork. Or email us: press@hollywoodinsider.com
If you would like to know more about a charity that stands up against cyberbullies, click here to see the brilliant work being done by Cybersmile.
More Inspiring Stories From Hollywood Insider
– Bollywood's first mainstream lesbian romance wins hearts all over the world 
– Video – Episode 2: Do civilians and public in USA believe religion and government should be separate in USA? To find out watch Hollywood Insider's episodic series Messages From America
– Why female superhero Captain Marvel's success shows that women should not be paid lower than men 
– How Barbie wins the diversity game, with an army of "Sheroes" and dolls modeled on Yara Shahidi, Naomi Osaka and many others
– Netflix's Elite is a show where being gay is a non-issue and gay couples are celebrated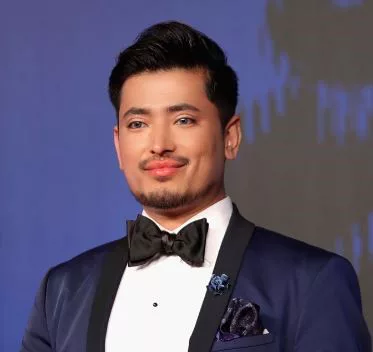 Pritan Ambroase is the CEO and editor-in-chief of Hollywood Insider. He authored the new mission statement which reads: "Hollywood Insider focuses on substance and meaningful entertainment, so as to utilize media as a tool to unite and better our world, by combining entertainment, education and philanthropy, while being against gossip and scandal." It is with that particular intention and under his leadership that Hollywood Insider has transformed into a trusted media platform across multiple channels. Ambroase is also a producer, film director, motivational speaker and a talk show host with a new one in development.
Alongside his career in entertainment and media, Ambroase continues to be a passionate humanitarian and a constant human rights activist/advocate. He started the Humans Of Our World Foundation at the age of 19, and named it that specific name as he wanted humans all over the world to unite regardless of mental/political/physical borders. For the past 14 years, he has actively stood up against injustices and atrocities across the world. He believes in the power of empathy and uses that tool to be there for others across all borders. Some of the many causes he has stood up for – easy accessibility to education,  anti-sexual harassment, disaster relief, healthcare, justice for black, brown and minority ethnic communities, marriage equality, refugee assistance, rebuilding villages, education reform, women's rights, rebrand Africa, police reform, prison reform, anti-segregation in governmental infrastructure, classification of animals as sentient beings, pro-LGBTQ families, anti-trafficking, anti-drug abuse, equity, differently-abled assistance, etc. The foundation's celebrity supporters are Dame Judi Dench, Joanna Lumley OBE, Bear Grylls, Amanda Holden, Andy Serkis and many others.
For more on his biography, please click here. It is his passion for cinema, entertainment and media that drives him to utilize his platform and media to unite all and make our world a better place, all the while entertaining, transforming and educating. It is his long and varied experience in entertainment, education and philanthropy which led him to combine those three elements and include them in Hollywood Insider's mission statement.
To read more about his intention, vision and goals for the media network, please visit the Our Values page by clicking on the link.