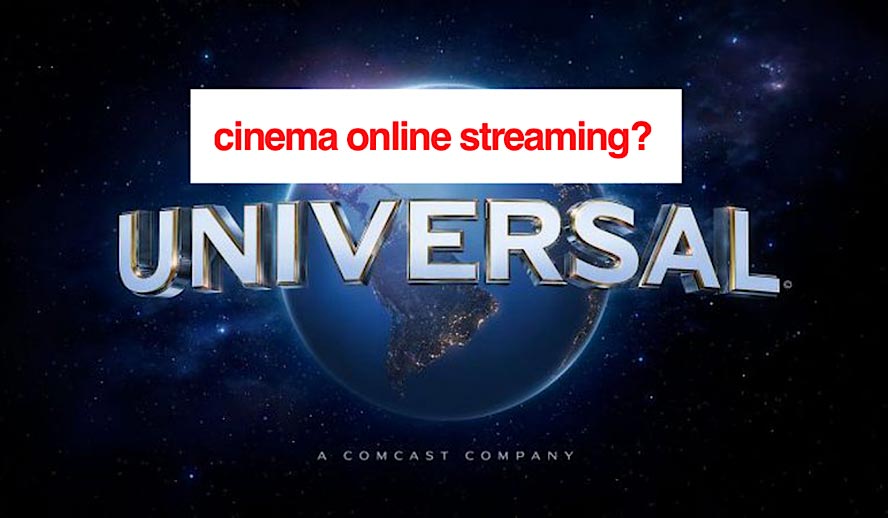 Photo: Universal Pictures
We have seen studios all over scramble for whatever films are left and launch them at streaming platforms for a price.  This is also occurring with Warner Bros. as they also are charging $20 for The Way Back and Disney as they rushed Onward and Frozen II onto their streaming platform in the wake of the recent epidemic.  If this streaming venture is successful, it may just change the future of cinema forever. 
The future of cinemas was in question for a few years now, as attendance has been dropping year after year.  
We consistently see audiences shifting towards streaming.  I, for one, am not advocating for the death of theatres. They are almost like a church for my family and I, trying to go once a week or more.  However, now more than ever the future is uncertain as all the world's theatres have to remain shut with no films being released for income. We saw that Universal has announced their move to start making some sort of revenue during this time with The Hunt, Emma., and The Invisible Man; their last three films in theatres.  
Related article: EXCLUSIVE: Ayushmann Khurrana Interview – India's Tom Hanks is Transforming Bollywood and Indian Society while Destroying Toxic Masculinity
If audience members still show a genuine interest and purchase the films in great quantity, we could see more studios turn to this option rather than risk putting films in theaters.   More often than not, films such as Emma. and The Hunt fly under the radar or are only seen by big film buffs, thus flop.  It is much easier for people to pay an amount to watch it at home on their own time, rather than going out to see it during a release window.  Most of the time, word either did not get around to people in time for people to see it, they are just too busy, or simply they just prefer the comfort of their own home. 
If successful, studios may begin to put indie films right on streaming, taking out the risk.
Either way, personally, I see this as a double edged sword.  If this Video On Demand service for studios ends up going really well, then of course it will support the studios financially during this difficult time.  We all want them to come out of this disaster in the best shape possible. On the other hand, I am concerned that they will look at smaller, independent movies in a different light.  Bigger, mulimillion dollar productions are safe because studios know that they can definitely profit. However, can an unknown director or upcoming screenwriter make money? This makes them nervous.  We should not cast independent artists off into the depths of streaming, though, where their art can be lost.  
​Related article: FACT-CHECKED Series: Timothée Chalamet and 32 Things About This Extraordinary Superstar
For example in THR's Director's Roundtable late last year, Lulu Wang discussed that she was originally given a sizable offer from a streaming service for The Farewell, but she refused, because Wang wanted her film to stand out among all others. "It's about brand. They're building their brand, and when you are an established filmmaker, you are a brand that they want to partner with… but with newer filmmakers, you don't have a brand.  You need to build that brand." By doing this, Lulu Wang not only got a giant premiere and Oscar buzz, but she became a household name by the end of the year. This would not have been possible with a streaming service.
Related VIDEO: Want GUARANTEED SUCCESS? Remove these ten words | Transform your life INSTANTLY   
Major studios may just decide to forego all of the risk involved with independent films and instead just make deals with streaming services that avoid relying on box offices.  For example, most Netflix produced films have no theatrical-release, and therefore in the budget include the salary of the crew. Netflix then makes a profit in subscribers and box office profit, if any.  No risk, all reward. Of course, there are still downsides to this. As I mentioned earlier, great films could be missed if not properly promoted. Even without a big-budget movie, experiencing a film along with a crowd is still a unique experience.  Laughing, screaming, crying, gasping all at the same moments is something special.  
Related article:  FACT-CHECKED Series: Keanu Reeves – 12 Revelations About The Star Of 'Matrix' & 'Tory Story'
The Future of Cinema Looks Uncertain as Studios Fight for Whatever is Left…
It is easy to see this shift to streaming occurring.  Netflix has produced The Irishman, Marriage Story, Moonlight, Roma, and has many more in the works.  Amazon has produced the likes of You Were Never Really Here and The Report.  Despite their reservations, if major studios see that this is the easiest and most profitable way forward for smaller productions, this might be the new way.  
Streaming services, even though they were not successful and the film was instead pushed back to August, did have preliminary discussions to acquire streaming rights to Wonder Woman 1984. However, considering putting such tentpole productions on streaming that are usually reserved for IMAX again begs the question, what will the future of cinema look like? There is nowhere to put the plethora of films that we have completed for the time being, so the question is, should we put them on streaming services?   
For a list of LATEST CINEMA FILMS available online to stream – Coronavirus Causes Launch of Amazon Prime Video Cinema Bringing Latest Theatrical Releases to Instant Streaming
By Stephanie Bock
More Interesting Stories From Hollywood Insider
– A Tribute To The Academy Awards: All Best Actor/Actress Speeches From The Beginning Of Oscars 1929-2019 | From Rami Malek, Leonardo DiCaprio To Marlon Brando & Beyond | From Olivia Colman, Meryl Streep To Bette Davis & Beyond
– Why Queen Elizabeth II Is One Of The Greatest Monarchs | Her Majesty Queen Elizabeth II of United Queendom of Great Britain & Northern Ireland
– Compilation: All James Bond 007 Opening Sequences From 1962 Sean Connery to Daniel Craig
– In the 32nd Year Of His Career, Keanu Reeves' Face Continues To Reign After Launching Movies Earning Over $4.3 Billion In Total – "John Wick", "Toy Story 4", "Matrix", And Many More
– Want GUARANTEED SUCCESS? Remove these ten words from your vocabulary| Transform your life INSTANTLY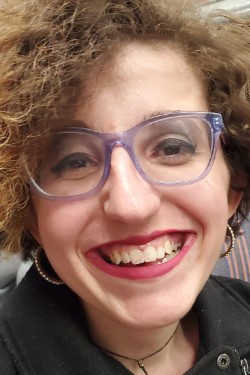 Stephanie Bock is a writer for Hollywood Insider. She is an impassioned storyteller who puts all of her energy into her writing and film. Having grown up with a strong passion for both literature and cinema, she now writes short stories, scripts, and film reviews in her spare time. As a fan of films and shows of all kinds, she enjoys discussing deep and meaningful cinema and uncovering hidden gems.