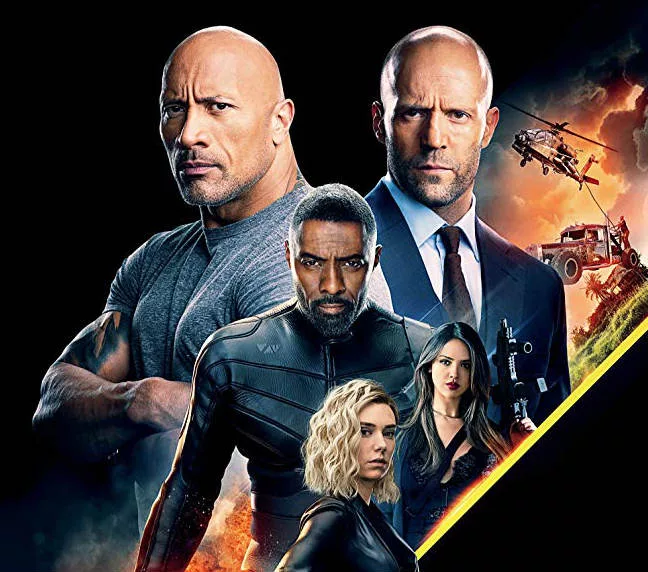 Photo:  'Hobbs & Shaw'/Universal Pictures
Hobbs & Shaw is a spinoff of Universal's Fast &  Furious franchise, featuring Dwayne Johnson as Hobbs and Jason Statham as Shaw in the leading roles. Since its release in August 2, it has already surpassed expectations with global box-office collections totaling at $600 million as reported by Forbes. David Leitch, who is known for directing Deadpool 2, grabbed the megaphone for the spinoff, adding more humor and suspense into the film. 
Having eight movies in the Fast & Furious series and the ninth expected to be released in 2020, it is self-explanatory that the series is maintaining its popularity as well as the regular characters, which led to the production of this film particularly for the two characters that we encountered in 2015's Fast & Furious 7. In this movie, Hobbs and Shaw team up to save the world from a cyber-genetically enhanced terrorist Brixton played by Idris Elba with the help of Hattie Shaw played by Netflix's The Crown's Vanessa Kirby. 
Hobbs & Shaw Thrives In The Chemistry Between The Two Leads
The chemistry between the two actors fills up the movie with entertainment. Constantly mocking each other in jest, Hobbs and Shaw create a jocular tension that lightens up the general mood of the film. Even during tense action scenes, the back-and-forth banters detracts the movie's seriousness which makes the film extremely friendly to young audiences. Dwayne Johnson and Jason Statham's charisma and their silly small talk brings out their funny side, enthralling the moviegoers even more. 
Video: Hollywood Insider YouTube Channel
Choreography in this film is in keeping with the Dwayne Johnson brand which continues to captivate audiences the world over. Characterizing the two protagonists with the use of different screen filters gives the audiences a hook to understand them better without the need for narration. Lawful Luke Hobbs and lawless Deckard Shaw's daily routine is shown side by side, the screen filtered with colors red and blue accordingly. This makes the audience assume Hobbs as a humane, warm-hearted person and Shaw as cold and stiff. These very different people suddenly have their filters interchanged during a fight scene, implicitly showing they are not that distinct from one another. The technique of using filter greatly helps the audience grasp Hobbs and Shaw's personalities in a short time. 
Video: Hollywood Insider YouTube Channel
Family Shines Bright In This Action-Packed Movie – Which Has Always Been The Theme Of Fast And Furious Franchise
Moreover, the theme of family plays a huge role in this film. Hobbs stays succinct when his daughter questions him about the rest of her family members; he only mentions his brother Jonah as "the last person to find in this world." Shaw ignores his mother when she tells him to find and take care of his sister Hattie. Later in the film, it is revealed that both Hobbs and Shaw left their family behind for their protection; yet, the film implies that this reasoning can just be an excuse and emphasizes that being with the people you love is most important under all circumstances. The importance of connection with family is powerfully laid out which not only is touching but also makes moviegoers reflect on whether they are doing their best fortheir family. 
As Brixton himself is partly cyber, the film highlights the dependency on technology including the usage of tech weapons. Hobbs and his family perform a traditional Samoan war dance, declaring a non-tech weapon war to Brixton and his followers. Although defeating Brixton without guns appeared to be absurd, the wooden clubs and sharpened axes brought Hobbs, Shaw, and all the members together. When fighting Brixton alone, Hobbs and Shaw were defenseless, but after co-operating and due to teamwork, they tear down Brixton who seemed invincible. 
Hobbs & Shaw is more of a feel-good action thriller movie and it makes the audience leave the theatre with joy and warmth. This is a must watch – for many reasons – and one of the main ones being the two male leads superb chemistry which cannot be faked or acted. 
By Grace Shin
More Interesting Stories From Hollywood Insider
– Behind The Scenes Of Hobbs & Shaw: Hear From Dwayne Johnson, Jason Statham, David Leitch And Vanessa Kirby On The Making Of The Fast & FuriousFranchise Spin-Off
– A Tribute To The Academy Awards: All Best Actor/Actress Speeches From The Beginning Of Oscars 1929-2019 | From Rami Malek, Leonardo DiCaprio To Marlon Brando & Beyond | From Olivia Colman, Meryl Streep To Bette Davis & Beyond
– Joanna Lumley Blasts Media Which "Forgets Broken Lives/Communities Left Behind Once Storm Of Publicity Has Moved On From An Area Of Crisis" In Support Of Humans Of Our World's "Remember Forgotten Villages" Campaign
– FACT-CHECKED Series: Zendaya And 15 Things You Might Not Know About The Star Of 'Euphoria', Tom Holland's Leading Lady In "Spider-Man: Far From Home' And Next Starring With Timothée Chalamet In 'Dune'
– Dame Judi Dench Urges All To Remember Forgotten Villages Of Nepal By Donating To Humans Of Our World's Nepal Campaign
– WATCH: Do People In America Choose Human Rights Or Religion? – Season 2 Of Hollywood Insider's Messages From America – Episode 1
– FACT-CHECKED Series: Tom Holland And 15 Things You Might Not Know About The Star Of Spider-Man
– WATCH: Once Upon A Time In Hollywood's Premiere & "Reaction From Stars" Leonardo DiCaprio, Brad Pitt, Quentin Tarantino, Margot Robbie, Etc. On The Making Of The Masterpiece
– Spider-Man's Zendaya In Her First Adult Role In HBO's Brilliant Series Euphoria – It Is Also One Of Leonardo DiCaprio's Favorite Shows
– Why Queen Elizabeth II Is One Of The Greatest Monarchs | Her Majesty Queen Elizabeth II of United Queendom of Great Britain & Northern Ireland
– WATCH: Pritan Ambroase On The #metoo Revolution & Powerful Questions That Need Answers
– FACT-CHECKED Series: Tom Holland And 15 Things You Might Not Know About The Star Of Spider-Man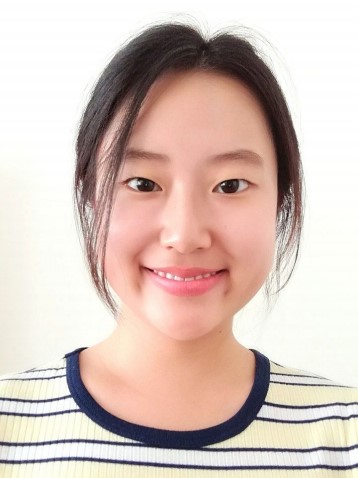 Grace Shin watches tons of movies and TV shows and writes reviews. And in keeping with Hollywood Insider's mission statement – she only reviews those movies and TV shows that can be recommended as a must-watch.  Journalism has always been a part of her life and she will continue to promote facts and unbiased information. Her values match Hollywood Insider's mission statement of "being against gossip and scandal."