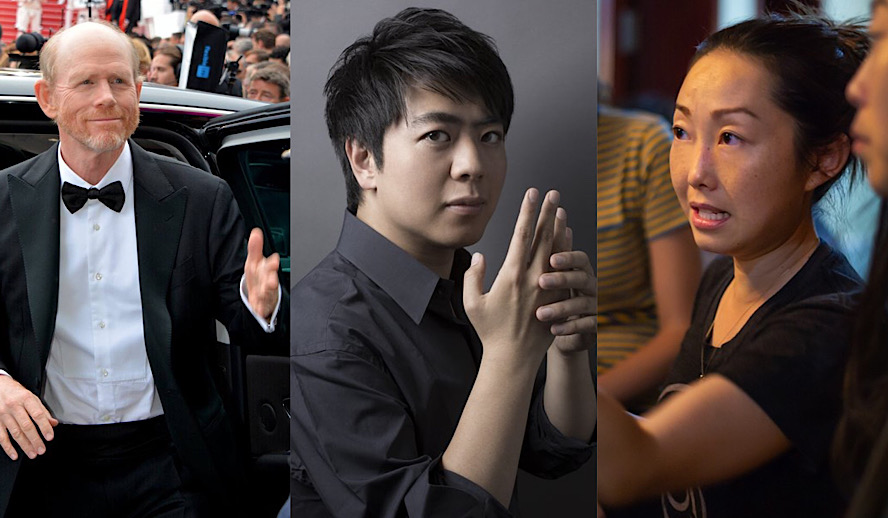 Photo: Ron Howard, Lang Lang, Lulu Wang
Last week it was announced that Ron Howard and his production company Imagine Entertainment, with producing partner Brian Grazer, are teaming up to produce a biopic centered on Chinese classical pianist Lang Lang, considered one of the world's best contemporary pianists. Howard would direct the film, based on Lang's memoir Journey of a Thousand Miles: My Story; the script will be written by husband and wife team Kieran and Michele Mulroney. In a joint statement, Howard and Grazer said that "Lang Lang's story is one of determination, passion, sacrifice, and finding the inner strength to beat the odds. This film is a bridge between two cultures that share universal truths about the gauntlets we face in the pursuit of greatness". Lang himself (who'll also executive produce) expressed confidence in Howard's mission, adding that "This movie, thanks to Ron Howard's vision, will inspire young people around the world to follow their dreams and never forget they are one in a million". 
But not everyone's convinced; most notably Chinese-American director Lulu Wang. 
Related article: Fact-Checked Series: 10 Revelations About Awkwafina – The Comedienne And Star Of 'Crazy Rich Asians'
Related video: Full Commentary on 'MULAN' with Reactions from Yifei Liu, Donnie Yen, Ming-Na Wen, Jet Li
Wang, who directed last year's critically-acclaimed The Farewell, commented on the news on Twitter: "As a classically-trained pianist born in China, I believe it's impossible to tell Lang Lang's story without an intimate understanding of Chinese culture + the impact of the Cultural Revolution on artists & intellectuals + the effects of Western imperialism. Just saying". It's worth noting that Howard and the Mulroneys are white. 
As a classically-trained pianist born in China, I believe it's impossible to tell Lang Lang's story without an intimate understanding of Chinese culture + the impact of the Cultural Revolution on artists & intellectuals + the effects of Western imperialism. Just saying.? https://t.co/63B14TCsRB

— Lulu Wang (@thumbelulu) September 22, 2020
This raises the issue of the limits to Hollywood's stated goal of inclusion and diversity, as well as whether filmmakers should or shouldn't be constrained by their culture. But first, a bit of background might be necessary.
Who is Lang Lang?
Lang Lang was born on June 14th, 1982 in Shenyang, Liaoning. In an excerpt from his memoir, Lang elaborates on the early days of his parents' relationship and their shared dreams of a music career. His mother Zhou Xiulan was a singer and actress at her school; despite being ostracized by her peers due to rumors of her grandfather conspiring against the Cultural Revolution, she held onto her dreams of being a performer on stage. Likewise, his father Lang Guoren dreamed of being a professional musician, playing the Chinese string instrument erhu; Lang shares how his father persisted after failed admissions into a local conservatory and secured a spot as a soloist and concertmaster of the local Air Force orchestra. 
Related article: MUST WATCH – Hollywood Insider's CEO Pritan Ambroase's Love Letter to Black Lives Matter – VIDEO
Circling back, Zhou's grandfather loved the Peking Opera and one of her brothers was an Opera singer; and she instilled upon her son a love of classical music. The point is, music was in his blood.
 Keep in mind that this is set against the backdrop of the Cultural Revolution. Stretching over a decade from 1966 to 1976, the movement had a major impact on every person in China. Under Mao Zedong, Chinese society was purged of capitalist and traditionalist elements. Those who rebelled, including other leaders and intellectuals, were suppressed, persecuted, or killed. And artists who criticize Mao or are suspected of holding anti-socialist ideas were publicly humiliated or punished with hard labor. In essence, cultural expression during this time period was greatly stifled. It was in the aftermath of this movement that Lang came of age. Such historical context and specificity would probably require someone adept at navigating the cultural elements of Lang's life story to do it justice. 
Embrace inclusion!…To a point
A few months ago, UCLA's Social Sciences division published a study titled "Hollywood Diversity 2020: A Tale of Two Hollywoods". Examining the top 200 theatrical film releases in 2018 and 2019, the report's findings are a case of good-news-bad-news. On the positive side, the percentage of people of color in lead roles jumped up from 10.5% in 2011 to 27.6 in 2019; furthermore, the percentage of films with female leads also went up from 25.6% in 2011 to 44.1 in 2019.
Related article: Hollywood Insider's CEO Pritan Ambroase: "The Importance of Venice Film Festival as the Protector of Cinema"
Related article: Live Updates: List of Successes From Black Lives Matter Protests!
However, this doesn't extend to behind-the-scenes positions. For women and people of color, the percentage of them working as screenwriters or directors doesn't exceed 20% in either field. Connecting this study to our story, consider that of the theatrical releases in 2019, only 15.1% were directed by people of color; and of that number, Asians made up 3.4%. Making matters worse, white males made up an overwhelming majority in the executive ranks: 91% white and 82% male among CEOs, and 93% white and 80% male among senior execs. And even as they approach gender parity, unit heads who oversee key studio operations like marketing or casting heavily skew white at 86%. And these are the gatekeepers. 
 The study itself reached the conclusion that despite on-screen representation gradually turning a corner, there's still work to be done. "In any event, both groups (women and people of color) continue to be severely underrepresented among the artists who tell the stories…with which America's increasingly diverse audiences engage". Furthermore, "It's as if the White men dominating Hollywood have opted to pursue a strategy of trying to appease an increasingly diverse market with more inclusion on the big screen, but without fundamentally altering the way they do business behind the camera".
Related article: The Impact of the International Box Office on Movie Making Decisions
Related article: Will the Diversity in Victory of Last Year's Oscars 2019 – 91st Academy Award Winners Ever Be Repeated?
Consider critically-acclaimed films like The Help, Hidden Figures, or Green Book. All three were written and directed by white filmmakers. With people reexamining The Help in light of the recent Black Lives Matter protests, criticism reignited of the film perpetuating negative stereotypes towards black women as well as pushing white-savior narratives; such that cast members Viola Davis (who was nominated for Best Actress) and Bryce Dallas Howard have expressed regret working on the film. In the case of Green Book, not long after its release, the film was already mired in numerous controversies: downplaying the importance of the Green Book itself, criticism by the family of the African-American Don Shirley that the film misrepresented him, and the film's choice in centering the film on white Tony Vallelonga. While Hidden Figures received a warmer reception from the black community, some critics took issue with director Theodore Melfi adding a white savior scene of Kevin Costner's character announcing that NASA bathrooms be desegregated. Melfi defended the scene, in that while it's not historically accurate it was grounded in truth and is more cinematic. Zeba Blay of The Huffington Post suggests that Melfi's good intentions aside, the fact that such a scene was needed to make the story more palatable for wider audiences speaks volumes.
 It's almost as if executives believe inclusive stories can only be made or be successful if there's something that general audiences (which they perceive to be mostly white) can latch on to, whether it's on-screen or off. 
Related article: 'Green Book': Can White Filmmakers Make Films on Black Stories Truthfully?
Related article: 'Never Have I Ever': Authentic Indian Representation Results in Show's Massive Success
Don't Count Us Out: What We Bring to the Table
Centering this back on Asian representation in filmmaking and returning to Wang's criticism, one would think that she was lobbying to direct the film herself but she immediately rebutted that claim, insisting that it comes down to having the project be led by people attuned to the cultural specificities of Lang's story. As film fans debated on Wang's Twitter thread, some argued that lived-in experience shouldn't have to be a prerequisite. One user cited the example of director Ang Lee, who has directed numerous movies from other cultural perspectives like Sense and Sensibility, The Ice Storm and Brokeback Mountain. Another good example is the soon-to-be-released Nomadland—centering on a woman played by Frances McDormand as she navigates the Midwest in the aftermath of the 2008 recession—written and directed by Chinese filmmaker Chloé Zhao, which is already receiving Oscar buzz. And Zhao's next project is a big one: The Eternals, the latest in the Marvel Cinematic Universe. This, along with Lang's support for the project, can be seen as an argument that a good movie is a good movie, irrespective of the filmmakers' background; and Ron Howard is a very good director with numerous great films under his belt. 
 But one can also argue that those are exceptions to the rule. Otherwise, the chances of Asian filmmakers getting the opportunities that Lee and Zhao got are quite slim. Furthermore, Lee and Zhao are capable of turning in crowd-pleasing work while still incorporating their personal visions. Zhao mentions drawing influence from her love of manga and even Bollywood on Eternals. And in an interview with Roger Ebert, Lee mentions drawing from how he—as a Chinese man who believes in Taoist Buddha—perceives ideas of spirituality and religion for Life of Pi. And the dilemma at the heart of The Farewell is enriched by Wang's personal insight into the inner turmoil between Eastern and Western values.
Related article: If Oscars New Rules Had Existed 80 Years Ago, These Deserving Stars Would Not Have Been Ignored
Related article: Powerful Technique for Success, Personal Development and Leadership
And consider the success and/or critical acclaim received by recent films like Crazy Rich Asians, Searching, To All the Boys I've Loved Before and Always Be My Maybe. Audiences embraced those movies on the strength of more authentic, nuanced, and satisfying perspectives on the Asian/Asian-American experience. That's one benefit of allowing new talent the lens, be they women or people of color. Doing so also helps in Hollywood's stated mission of improving on-screen diversity: just look at the refreshingly diverse casts of the Fast & Furious franchise (with Justin Lin as the primary director) or the more recent Birds of Prey from director Cathy Yan.
Conclusion – Commit to the Goal
At the start of the month, the Academy of Motion Picture Arts and Sciences announced changes to the eligibility for Best Picture. Starting in 2024, a film must meet four standards to qualify for nomination: all four advocate for greater representation and inclusion both on-screen and in the creative process. While this shows an attempt by Hollywood to take diversity more seriously, the news of Howard directing Lang's story only shows that we still have a ways to go to change our way of thinking. If anything, Hollywood shouldn't have to be afraid of welcoming and fostering new talent of color. It's not about taking away opportunities from white filmmakers: it's about raising up people of color and women, along with the fresh points of view and experiences they bring with them. Variety is the spice of life, after all.
By Mario Yuwono
Click here to read Hollywood Insider's CEO Pritan Ambroase's love letter to Black Lives Matter, in which he tackles more than just police reform, press freedom and more – click here.
An excerpt from the love letter: Hollywood Insider's CEO/editor-in-chief Pritan Ambroase affirms, "Hollywood Insider fully supports the much-needed Black Lives Matter movement. We are actively, physically and digitally a part of this global movement. We will continue reporting on this major issue of police brutality and legal murders of Black people to hold the system accountable. We will continue reporting on this major issue with kindness and respect to all Black people, as each and every one of them are seen and heard. Just a reminder, that the Black Lives Matter movement is about more than just police brutality and extends into banking, housing, education, medical, infrastructure, etc. We have the space and time for all your stories. We believe in peaceful/non-violent protests and I would like to request the rest of media to focus on 95% of the protests that are peaceful and working effectively with positive changes happening daily. Media has a responsibility to better the world and Hollywood Insider will continue to do so."
Vote with a conscience – Register to Vote – Your vote saves lives and ends systemic racism
Ways to support Black Lives Matter Movement to end systemic racism
– Do you know the hidden messages in 'Call Me By Your Name'? Find out behind the scenes facts in the full commentary and In-depth analysis of the cinematic masterpiece
– A Tribute To The Academy Awards: All Best Actor/Actress Speeches From The Beginning Of Oscars 1929-2019 | From Rami Malek, Leonardo DiCaprio To Denzel Washington, Halle Berry & Beyond | From Olivia Colman, Meryl Streep To Bette Davis & Beyond
– In the 32nd Year Of His Career, Keanu Reeves' Face Continues To Reign After Launching Movies Earning Over $4.3 Billion In Total – "John Wick", "Toy Story 4", "Matrix", And Many More
Lang Lang, Lang Lang, Lang Lang, Lang Lang, Lang Lang, Lang Lang, Lang Lang, Lang Lang, Lang Lang, Lang Lang, Lang Lang, Lang Lang, Lang Lang, Lang Lang, Lang Lang, Lang Lang, Lang Lang, Lang Lang, Lang Lang, Lang Lang, Lang Lang, Lang Lang, Lang Lang, Lang Lang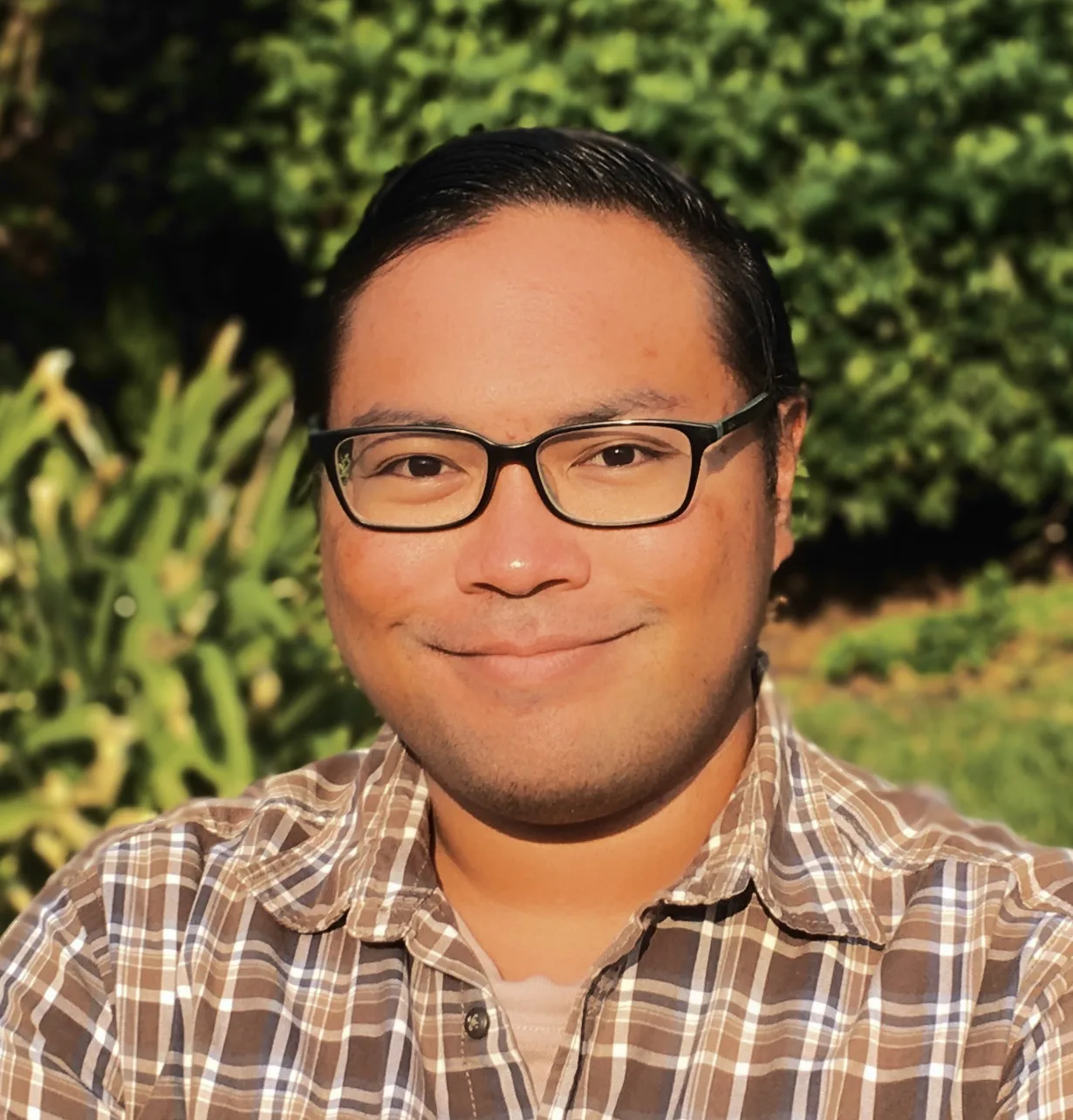 Mario
Yuwono
is from Indonesia, but was born in Italy and attended school in Jakarta, Moscow, Berlin and Los Angeles. He has been obsessed with films ever since he saw his first movie at the age of five, and would go on to spend his younger years reading film encyclopedias and movie guides. Combined with a global upbringing rooted in greater social awareness, this drives him to be more observant of values promoted in films. He believes in cinema's potential to enable greater empathy and meaningfully expand people's horizons, in line with
Hollywood Insider's
goal. He holds a Master of Fine Arts degree in Screenwriting from California State University in Northridge. Aside from reporting on film, TV and culture, Mario also aspires to write for film and television, and is a strong believer in social change, equality and inclusion.