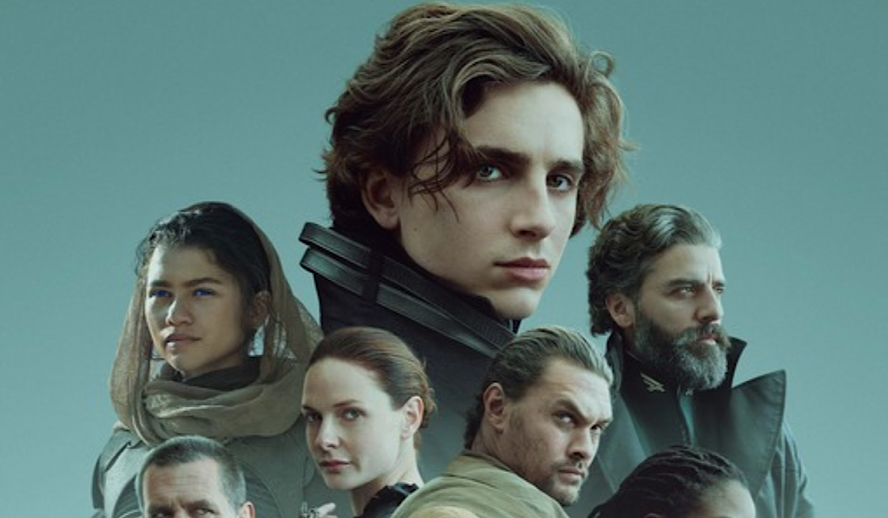 Photo: 'Dune'
Since its publication in 1965, Frank Herbert's foundational classic Dune has seemed tragically incompatible with the silver screen. Intricate to the point of convolution, the so-called "Godfather of Science Fiction" seemed too precise for a serialized anthology but simultaneously too grand for the typical three-act structure of mainstream moviemaking. The project would serve as the unattainable apple of many acclaimed director's eyes, the likes of Chilean filmmaking maverick Alejandro Jodorowsky's long-gestating 14-hour filmic marathon buckling under its own weight before ever seeing the light of day and American shock-auteur David Lynch's project rendered utterly incomprehensible after coming out the other side of the Hollywood meat-grinder.
But after Peter Jackson accomplished the unthinkable in bringing the Lord of the Rings series to the big screen without sacrificing what made the books so spectacular in the first place, hopes were steadily rekindled that a faithful adaptation of the legend of Paul Atreides may still be possible down the road. 
Related article: EXCLUSIVE: 'Dune' Full Commentary, Reactions, Making Of – Timothee Chalamet, Zendaya, Oscar Isaac
Related article: 'No Time to Die' Full Commentary, Behind the Scenes & Reactions, Daniel Craig, Rami Malek, Bond
Related article: 'No Time to Die' Royal Premiere & Reactions – Daniel Craig, Rami Malek, Léa Seydoux & More
Related article: 'Halloween Kills' Full Commentary & Reactions, Behind the Scenes – Jamie Lee Curtis & More
Related article: The Hollywood Insider's CEO Pritan Ambroase: "The Importance of Venice Film Festival as the Protector of Cinema"
Enter French Canadian filmmaking sensation Denis Villeneuve, fresh off lauded sci-fi epics 'Arrival' (2016) and 'Blade Runner 2049' (2017). Weary Dune-supporters found their trepidation eased by the news that a true master of modern science-fiction storytelling, especially one who had proven themselves capable of navigating a return to heady IP with his sequel to Ridley Scott's 'Blade Runner' (1982), would be helming the latest journey to the dunes of Arrakis. Once names like Timothée Chalamet, Zendaya, and Oscar Isaac started rounding out the cast, Villeneuve's adaptation soon began to look like the biggest cinematic event of 2020.
EXCLUSIVE: 'Dune' Full Commentary, Reactions, Making Of – Timothee Chalamet, Zendaya, Oscar Isaac
A year-long delay pushing the release back to 2021, controversy surrounding Warner Bros. decision to premier the film simultaneously in theaters and on their service HBO Max, and the concerted marketing push to position the film as the next major Hollywood franchise in the same vein as the 'Star Wars' saga and 'Lord of the Rings' trilogy all collated into 'Dune' (2021) being coronated Cinema's last stand. With all of these factors contributing to an audience anticipation level not seen since 'Avengers: Endgame' (2019), does 'Dune' live up to the hype? Thanks to a masterful technical contribution from the likes of cinematographer Greig Fraser and composer Hans Zimmer, subtle world-building that contrasts the impossibly large scale of the narrative, and the last-minute revelation that 'Dune' is actually 'Dune: Part One', all help to make Villeneuve's creation the most digestible adaptation yet, and a unique moviegoing experience impossible to replicate on anything but the biggest screen possible. 
Related article: MUST WATCH – The Hollywood Insider's CEO Pritan Ambroase's Love Letter to Black Lives Matter – VIDEO
Subscribe to The Hollywood Insider's YouTube Channel, by clicking here.
2021: A Spice Odyssey
'Dune' tells the story of Paul Atreides, a young prince plagued with lifelike premonitions featuring worlds beyond his imagination. Paul, portrayed by 'Call Me By Your Name' (2017) star  Timothée Chalamet, is the son of Oscar Isaac's Duke Leto I, head of the noble House Atreides and ruler of the planet Caladan. The Atreides clan is assigned by the galactic emperor to bring peace to the hostile desert planet Arrakis, an inhospitable wasteland populated by a native population known as the Fremen. What makes the planet so vitally important however is the fact that it is the only known source of the spice known as melange, the most valuable substance in the universe known to extend vitality and fuel interstellar travel.
Paul quickly comes to understand he is fundamentally bound to Arrakis after his mother Lady Jessica, an acolyte of the all-powerful coven known as the Bene Gesserit and portrayed by Rebecca Ferguson, informs him that he has the potential to become the mythical superbeing known as the Kwisatz Haderach, or the Muad'Dib to the Fremen. His father's generals Duncan Idaho and Gurney Halleck played by Jason Momoa and Josh Brolin respectively had trained Paul since childhood to become a fierce warrior, while his mother had sought to sharpen his psychic abilities with the hope he may one day become the messianic figure of legend. 
'Dune' Rendezvous with Cast/Director REACTIONS, Timothee Chalamet, Zendaya, Jason Momoa, Oscar Isaac
Related article: Why Queen Elizabeth II Is One Of The Greatest Monarchs | Her Majesty Queen Elizabeth II of United Queendom of Great Britain & Northern Ireland (Video Insight)
Limited Time Offer – FREE Subscription to The Hollywood Insider
Click here to read more on The Hollywood Insider's vision, values and mission statement here – Media has the responsibility to better our world – The Hollywood Insider fully focuses on substance and meaningful entertainment, against gossip and scandal, by combining entertainment, education, and philanthropy.
Upon arriving on Arrakis, House Atreides soon realize they have been purposefully set up for failure by the planet's previous rulers; the nefarious House Harkonnen and their phantasmic patriarch Baron Vladimir brought to life by an unrecognizable Stellan Skarsgård. A series of devastating betrayals lead Paul and his mother away from the capital city and into the dunes of Arrakis where they come face to face with the planet's colossal sands worms and the tribe of Fremen that had long populated Paul's dreams. Zendaya and Javier Bardem serve as the esoteric Chani and Stilgar, the naive young prince's only hope of escaping the desert alive and figuring out what fate has in store for him and what remains of House Atreides. If that summary seems like a lot to digest, just remember that is only half of the plot of the original novel, and it's given more than enough time to breathe across the film's two-and-half-hour runtime. 
The Hollywood Insider CEO Pritan Ambroase attended the red carpet premiere of 'Dune' at the 78th Venice Film Festival and watched the cinematic gem in the company of the stars Timothée Chalamet, Zendaya, Javier Bardem and director Denis Villeneuve. Ambroase was full of compliments for the film, remarking, "Dune is CINEMA! One of the most spectacular movies I have ever watched. Dune is meditative poetry, a poetic medication, a feast for your visual and audio senses along with your heart and skin as goosebumps are a plenty. Dune will stick with you long after you watch it. The genius Villeneuve has probably made one of his best movies ever with the remarkable cavalry of actors such as Timothée Chalamet, Zendaya, Oscar Isaac, Jason Momoa, Rebecca Ferguson, Stellan Skarsgård, Javier Bardem, Josh Brolin, Charlotte Rampling, Sharon Duncan-Brewster, etc. What a casting coup! Hans Zimmer's music is spellbinding elevating the film and the audiences to greater heights. Denis's genius is obvious in every frame, as he has crafted one of the most visually stunning films with a limited color palette. Venice Film Festival was the perfect venue for such a brilliant film, the audience leapt in a thunderous applause and well deserved standing ovation after the movie and we stood for over 11 minutes just applauding the excellence of everyone involved. I will be watching it again. A gift, a rare symphony, and Dune is the reason Cinema will live on forever. Watch it on the big screen – you will thank me later!"
A Shear Spectacle of Sight and Sound
While the passion and care with which Villeneuve crafted every frame of the film never wavers, what truly makes the film a once-in-a-lifetime experience is the spine-tingling visuals and hair-raising sound design. Fraser, the film's director of photography, had previously worked on films like 'Zero Dark Thirty' (2012) and 'Rogue One: A Star Wars Story' (2016), but what he achieved in 'Dune' raises him among the best working in the business. Frequent Villeneuve-contributor and legendary cinematographer Sir Roger Deakins had originally been tapped to shoot the film, but Fraser is able to escape from under this sizable shadow. Fraser's ability to create an impressive sense of scale in nearly every shot, balancing the unimaginable scope of moon-sized spaceships or sandworms big enough to swallow Manhattan with the familial intrigue that plays out around them.
As for Hans Zimmer, the composer responsible for the likes of 'The Dark Knight' (2008) and 'Interstellar' (2013) delivers yet another symphonic delight in blending the harsh tones of Arrakis with the regal hymns of House Atreides. Zimmer had been forced to choose between reteaming with his friend and creative partner Christopher Nolan on 'Tenet' (2020) and tackling Herbert's baneful colossus, eventually deciding on the latter citing his love for the source text and eagerness to collaborate with Villeneuve as what pushed him over the edge. While Zimmer's presence was indeed missed in 'Tenet', it's clear the composer made the correct choice as his work on 'Dune' numbers among the most memorable of his entire career. 
Related article: The Hollywood Insider's CEO Pritan Ambroase: "The Importance of Venice Film Festival as the Protector of Cinema"
Related article: The Masters of Cinema Archives: The Hollywood Insider Pays Tribute to 'La Vie En Rose', Exclusive Interview with Director Olivier Dahan
Related article: – Want GUARANTEED SUCCESS? Remove these ten words from your vocabulary| Transform your life INSTANTLY
Is 'Dune' the Next 'Star Wars' or 'Lord of the Rings'?
After all is said and done, the question remains as to whether 'Dune' represents the dawn of the next major franchise or another drop in the barrel of a stagnant motion picture industry. While Warner Bros. plays coy with the announcement of 'Dune: Part Two' in the wake of the first entries respectable, if not slightly uninspiring first-weekend box office returns, fans must wait in anxious anticipation to find out whether Hollywood's prodigal son has emerged dead in the water. Part of what made the original 'Star Wars' (1977) and 'The Lord of the Rings: The Fellowship of the Ring' (2001) so popular was the notion that audiences had to buy in at the ground floor with the promise of bigger and brighter entries down the road. While the potential is certainly there for 'Dune' to emerge as a massive cultural phenomenon, there's no doubt the process would be helped along by the understanding that the film does not conclude on a frustrating ellipsis but rather a propitious comma. After all, this is only the beginning. 
Cast: Timothée Chalamet, Zendaya, Rebecca Ferguson, Oscar Isaac, Jason Momoa, Javier Bardem, Stellan Skarsgård, Josh Brolin, Charlotte Rampling, Dave Bautista, Stephen McKinley Henderson, Sharon Duncan-Brewster, Chang Chen, David Dastmalchian 
Director: Denis Villeneuve | Writer: Jon Spaihts, Denis Villeneuve, Eric Roth | Producers: Denis Villeneuve, Mary Parent, Cale Boyter, Joe Caracciolo Jr., Tanya Lapointe, Brian Herbert, Byron Merritt, Kim Herbert, Thomas Tull, Jon Spaihts, Richard P. Rubinstein, John Harrison, Herbert W. Gain
Cinematographer: Greig Fraser | Editor: Joe Walker | Score: Hans Zimmer
By Andrew Valianti
Click here to read The Hollywood Insider's CEO Pritan Ambroase's love letter to Black Lives Matter, in which he tackles more than just police reform, press freedom and more – click here.
An excerpt from the love letter: The Hollywood Insider's CEO/editor-in-chief Pritan Ambroase affirms, "The Hollywood Insider fully supports the much-needed Black Lives Matter movement. We are actively, physically and digitally a part of this global movement. We will continue reporting on this major issue of police brutality and legal murders of Black people to hold the system accountable. We will continue reporting on this major issue with kindness and respect to all Black people, as each and every one of them are seen and heard.
Just a reminder, that the Black Lives Matter movement is about more than just police brutality and extends into banking, housing, education, medical, infrastructure, etc. We have the space and time for all your stories. We believe in peaceful/non-violent protests and I would like to request the rest of media to focus on 95% of the protests that are peaceful and working effectively with positive changes happening daily. Media has a responsibility to better the world and The Hollywood Insider will continue to do so."
Ways to support Black Lives Matter Movement to end systemic racism
More Interesting Stories From The Hollywood Insider
– Want GUARANTEED SUCCESS? Remove these ten words from your vocabulary| Transform your life INSTANTLY
– Compilation: All James Bond 007 Opening Sequences From 1962 Sean Connery to Daniel Craig
– Do you know the hidden messages in 'Call Me By Your Name'? Find out behind the scenes facts in the full commentary and In-depth analysis of the cinematic masterpiece
– A Tribute To The Academy Awards: All Best Actor/Actress Speeches From The Beginning Of Oscars 1929-2019 | From Rami Malek, Leonardo DiCaprio To Denzel Washington, Halle Berry & Beyond | From Olivia Colman, Meryl Streep To Bette Davis & Beyond
– In the 32nd Year Of His Career, Keanu Reeves' Face Continues To Reign After Launching Movies Earning Over $4.3 Billion In Total – "John Wick", "Toy Story 4", "Matrix", And Many More
dune, dune, dune, dune, dune, dune, dune, dune, dune, dune, dune, dune, dune, dune, dune, dune, dune, dune, dune, dune, dune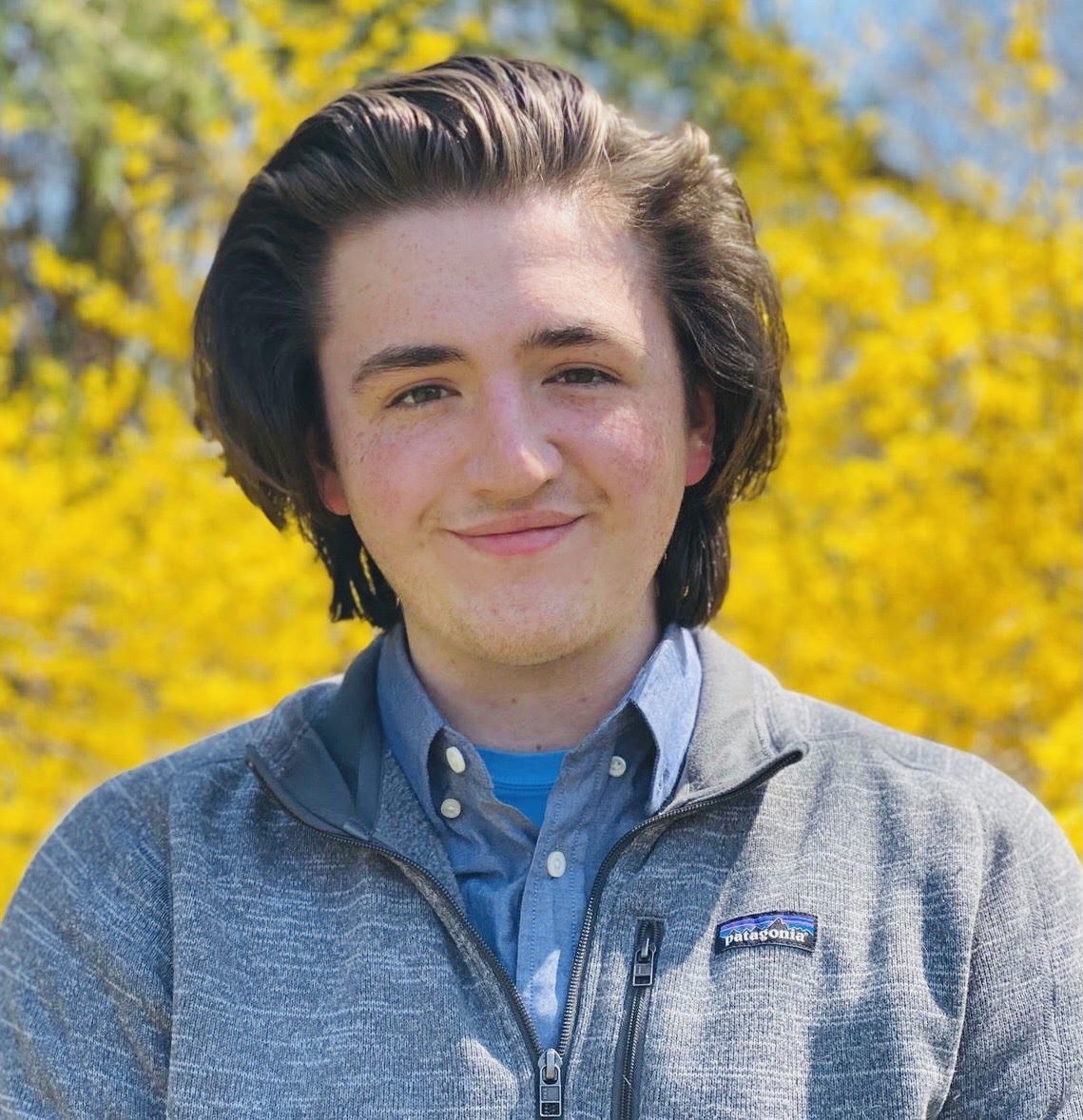 Andrew Valianti is a writer and an aspiring producer-director, and all-around film lover. While writing both features and reviews for the Hollywood Insider, Andrew has focused on the intersection of cinema and politics as they relate to empowering diverse stories and viewpoints. Through both study and practice, Andrew has seen first hand the many ways in which film and media can have a positive and meaningful impact on everyday lives. His personal views align with the Hollywood Insider, as he views journalism as a means to empower and mobilize positive change rather than spread gossip or negativity. He believes that art ignites action and has sought to pursue stories that further this goal.