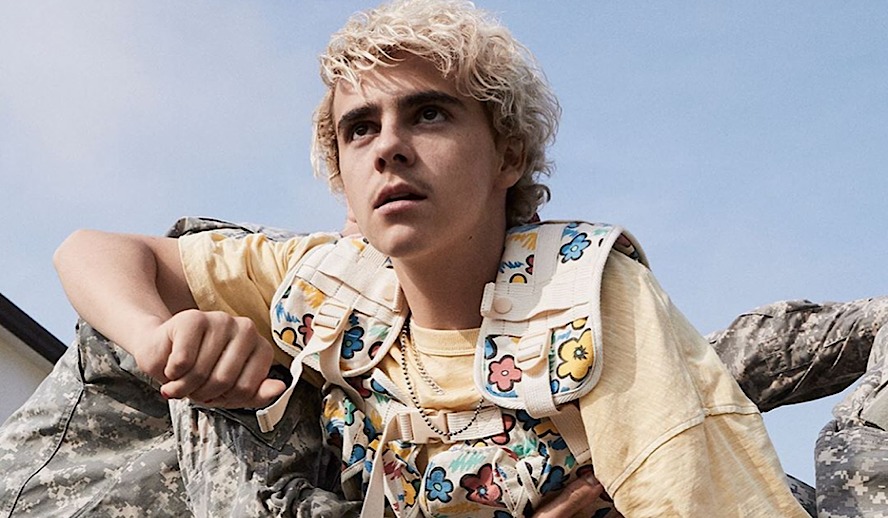 Photo: 'We Are Who We Are'/HBO
At what age do we know who we are? Is it something we understand innately from birth, or is our identity something that forms with growth? HBO's newest drama series, We Are Who We Are, poses this question and allows it to linger in the nuance of a kindling friendship. From Luca Guagdagnino, the director of Call Me By Your Name, one of the most memorable films of the past decade, comes a new kind of coming of age series following a pair of American teenagers living on a U.S. military base in Italy. The miniseries premiered mid-September and currently only has two episodes available; however, these two episodes have provided just enough thematic and tonal material to dig into and understand some of the show's central intentions. Exploring topics such as family dynamics, queer identity, and Americanism, We Are Who We Are ensures itself to be a thought-provoking expedition into what it is like to be in the ever-evolving mind of a young adult today. Following a cast of characters developing in alluring and mysterious ways as they navigate their sexuality and identity, Luca Guadagnino is set to deliver a reimagined version of a high school drama. Celebrating youth, adversity, and queer life, We Are Who We Are is a must-watch for audiences of all ages and backgrounds. It takes a confident director to allow time on screen unfold like real time, as the protagonists exploration unfolds in real time and we explore their spaces with them. 
(Also we have another question – is Fraser Wilson actually Elio from 'Call Me By Your Name'?)
Related article: Did you see the hidden messages in 'Call Me By Your Name'? Find out behind the scenes facts in the full commentary and in-depth analysis of the cinematic masterpiece
Related article: 'God's Own Country' is a Must Watch for Fans of 'Call Me By Your Name'
Two Families' Perspectives
The first two episodes of the miniseries, "Right Here Right Now I" and "Right Here Right Now II", have already proved the unique style of the show as they have followed the same course of events, but each episode is posed from one family's point of view. The first family at the center of We Are Who We Are is made up of angsty teenager, Fraser, played by Jack Dylan Grazer of It fame, his military colonel mother, Sarah, played by Oscar nominee Chloe Sevigny, and is completed with Fraser's other mother and Sarah's wife, Maggie, a major in the army portrayed by Alice Braga of the upcoming Suicide Squad sequel. The first episode tracks Fraser and his family, their move to the base in Italy from New York, and the tension between Fraser and his mother, Sarah.
Only a few glimpses into the home life of this family are revealed; however, an emotionally and physically turbulent disagreement between Fraser and Sarah sets the tone for the unstable relationship between the two. In a behind the scenes interview, Grazer shared, "[The relationship between] Fraser and Sarah are really strange and convoluted and twisted." Sevigny added, "Sarah kinda rolls with it, and she understands that he is hyper-intelligent and gifted and stifled by this environment." It remains unclear where the mother and son will end up towards the finale, but it is apparent that the two are trapped in a toxic stalemate, likely to intensify as Fraser's journey of self-discovery unfolds this season.
Related article: Hollywood Insider's CEO Pritan Ambroase: "The Importance of Venice Film Festival as the Protector of Cinema"
Related article: Live Updates: List of Successes From Black Lives Matter Protests!
The second family includes a timid teen the audience is introduced to as Caitlin, played by newcomer Jordan Kristine Seamón, Caitlin's father played by famous rapper and actor, Kid Cudi, and is rounded out with a conservative-leaning mother and brother. An immediately apparent foil to the dynamic in Fraser's family is found in the loving and intimate relationship between Caitlin and her father, Richard. The two are shown to have a playful yet meaningful relationship with one another as exemplified when Caitlin comes to her father for advice when she gets her first period, and Richard supplies support that puts Caitlin at ease. It's clear that the two have a strong bond and it will be interesting to see how that connection will develop as Caitlin's identity evolves over the series.
Exploring Who We Are
Although We Are Who We Are is only two episodes in, it is clear that this is a series dedicated to highlighting a time in human life when extraordinary breakthroughs are made. Both internally and externally, the first episodes are dedicated to both Fraser and Caitlin exploring, veering off of their expected path, and landing upon discovery. In the first episode, Fraser is uprooted from his familiar life in New York City and dropped into life on the bizarre U.S. Italian military base. Fraser takes his time investigating the camp, eventually leading him to Caitlyn. This discovery then takes Fraser off of the military base and to the Italian beach.
Related article: MUST WATCH – Hollywood Insider's CEO Pritan Ambroase's Love Letter to Black Lives Matter – VIDEO
A stark contrast that allows Fraser to interact with a new environment and set of people his mothers had not anticipated, resulting in a heated argument between Fraser and Sarah when he returns that night. Caitlin also drifts from her expected path which is best represented in the second episode when she decides to follow her brother out late at night to a zipline. Caitlin opposes her brother riding the line, telling him it's dangerous; however, Caitlin ultimately surprises herself when she decides to ride the zipline and ends up enjoying it. These deviations from Fraser and Caitlin's set paths represent the unruly and open-ended stage these two characters are in their lives as they discover who they are.
There are also many instances in these first two episodes where there are moments of exploration of Fraser and Caitlin's queer identities. When exploring the military base, Fraser wanders off and finds a men's locker room and watches a soldier shower before being mocked. Caitlin also takes on a new path when she is seen taking on the appearance of a man, going by the name Harper, and getting a girl's number at a pizza shop. Caitlin is at the beginning of the exploration of her gender identity and is likely to abandon the path paved for Caitlin for Harper's burgeoning road ahead. These explorations of the unknown are crucial to understanding one's queer identity, and the evidence of Fraser and Caitlin following the impulses that lead them off of their expected path express their rejection of heteronormativity. 
Related article: WATCH: "If Your Child Told You They Were Gay/Lesbian, What Would You Do?" – Prince William Confirms He Would Completely Accept His Gay Children – Hollywood Insider's 'Messages From America' – Episode 6
Limited Time Offer – FREE Subscription to Hollywood Insider – Click here to read more on Hollywood Insider's vision, values and mission statement here – Media has the responsibility to better our world – Hollywood Insider fully focuses on substance and meaningful entertainment, against gossip and scandal, by combining entertainment, education, and philanthropy. 
Coming of Age Under American Influence – 'We Are Who We Are'
The final element that is inescapable in the premiere episodes of Guadagnino's series is the influence of Americanism outside of America. The incongruence of the U.S. military base set in Italy is intentional as Guadagnino remarked, "I think what is important about choosing an American military base is [that], in a way, America is a concept that is built every time by Americans everywhere they are. So I like this kind of place of exception within the realm of Italy, that within a way, it's not an exception to them, that's their country, that's their home. I like that friction between the outside and the inside. And I like to see a sort of experiment of America within the boundaries of a small community like that."
Guadagnino's emphasis on the disparity between the inside and the outside not only expresses how he believes Americans blur borders but also aligns with the previous theme of exploration and discovery of one's self. There is friction between what the two main characters feel on the inside and how they are representing themselves on the outside.
Related article: FACT-CHECKED Series: Armie Hammer and 32 Facts About Our Mega-Star
Related article: FACT-CHECKED Series: Timothée Chalamet and 32 Things About This Extraordinary Superstar
In addition, the second episode features some abrupt and jarring references to Donald Trump's administration. The first comes with an advertisement for Trump that plays on a large screen in the background of Caitlin and Richard enjoying a night out on the base, and the second occurs when Richard receives a couple of MAGA hats in the mail. He and Caitlin put them on and gaze at their reflection in the mirror together, apparently conveying the adoration the pair have for each other. What is implied, however, how Trump's brand of Americanism has infiltrated their relationship. It remains unclear where Guadagnino plans to go with his allusions to Donald Trump, but these references support the notion of America's unyielding influence as it was Sarah's allegiance to the U.S. military that displaced Fraser to Italy and it is Trump's influence that unites Caitlin and Richard, even though it is very likely Caitlin's exploration of her gender identity will end up at odds with the "American values" Richard holds to his family.
We Are Who We Are tackles uncertainty and identity exploration in many exciting and unexpected ways, and the trajectory of the series is unknown for now; however, the end of the second episode gives a hint at what viewers can expect. When Caitlin discovers Fraser has sent some of his clothes to her house, it is evidence of the two disregarding the expectations of their families, and giving themselves permission to go on their own journeys of self-exploration. Both characters are aware of who they are told to be, but what is striking about this series is the defiance in their nature that allows them to follow their instincts to just arrive at their true identities. Guadagnino understands it takes time, but this realization is inevitable; we are who we are. 
An excerpt from the love letter: Hollywood Insider's CEO/editor-in-chief Pritan Ambroase affirms, "Hollywood Insider fully supports the much-needed Black Lives Matter movement. We are actively, physically and digitally a part of this global movement. We will continue reporting on this major issue of police brutality and legal murders of Black people to hold the system accountable. We will continue reporting on this major issue with kindness and respect to all Black people, as each and every one of them are seen and heard. Just a reminder, that the Black Lives Matter movement is about more than just police brutality and extends into banking, housing, education, medical, infrastructure, etc. We have the space and time for all your stories. We believe in peaceful/non-violent protests and I would like to request the rest of media to focus on 95% of the protests that are peaceful and working effectively with positive changes happening daily. Media has a responsibility to better the world and Hollywood Insider will continue to do so."
Vote with a conscience – Register to Vote – Your vote saves lives and ends systemic racism
Ways to support Black Lives Matter Movement to end systemic racism
– Do you know the hidden messages in 'Call Me By Your Name'? Find out behind the scenes facts in the full commentary and In-depth analysis of the cinematic masterpiece
– A Tribute To The Academy Awards: All Best Actor/Actress Speeches From The Beginning Of Oscars 1929-2019 | From Rami Malek, Leonardo DiCaprio To Denzel Washington, Halle Berry & Beyond | From Olivia Colman, Meryl Streep To Bette Davis & Beyond
– In the 32nd Year Of His Career, Keanu Reeves' Face Continues To Reign After Launching Movies Earning Over $4.3 Billion In Total – "John Wick", "Toy Story 4", "Matrix", And Many More
We are who we are, We are who we are, We are who we are, We are who we are, We are who we are, We are who we are, We are who we are, We are who we are, We are who we are, We are who we are, We are who we are, We are who we are, We are who we are, We are who we are, We are who we are, We are who we are, We are who we are, We are who we are, We are who we are, We are who we are, We are who we are, We are who we are, We are who we are, We are who we are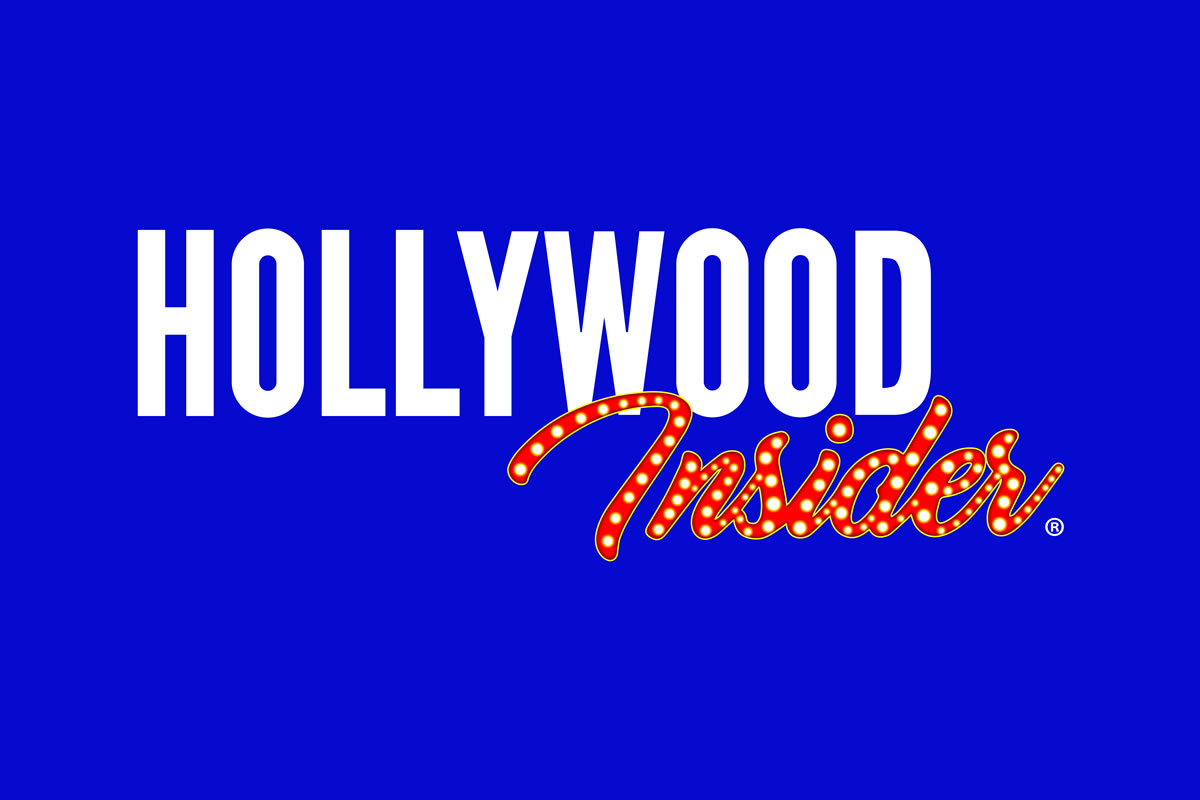 Hollywood Insider  is a media network thatfocuses on substance and meaningful entertainment/culture, so as to utilize media as a tool to unite and better our world, by combining entertainment, education and philanthropy, while being against gossip and scandal.