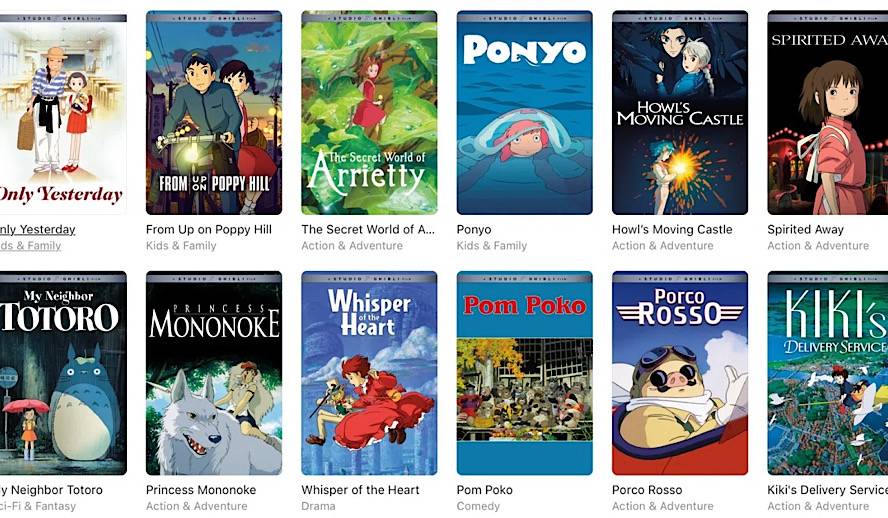 Video Version of this Article
Photo: Studio Ghibli Movies 
Founded in 1985 and one of the most celebrated animation studios around the globe, Studio Ghibli is known for its enchanting and heartwarming stories as its films take you through a journey of fantasy and adventure. The great minds of Hayao Miyazaki, Toshio Suzuki, and Isao Takahata, have created imaginative films that have enthralled audiences of all ages. Whether you are a Studio Ghibli fan or not, these stories and the characters in them are widely known and are deeply rooted in today's popular culture. 
Things to do: 
Click here to read more on

The Hollywood Insider's

vision, values and mission statement here – Media has the responsibility to better our world –

The Hollywood Insider

fully focuses on substance and meaningful entertainment, against gossip and scandal, by combining entertainment, education, and philanthropy.
Time to Rank The Top 10 Studio Ghibli Movies
#10 Ocean Waves (1993)
Though this may not be the most renowned Studio Ghibli film and it may not be a fan favorite, its simple storytelling holds an endearing place in my heart. Directed by Tomomi Mochizuki, 'Ocean Waves' strays away from the fantasy Ghibli movies typically explore. It holds a sense of nostalgia that tells a story about love and friendship in its purest form. The one thing that gets me about this movie is the opening scene. It starts with the main character, Taku (voiced in Japanese by Nobuo Tobita) on the Tokyo train platform who thinks he saw his crush from high school. The woman is on the other side and as he gets a closer look, the train passes through. In its most romantic form, she disappears. This sets up the entire movie as he continues to reflect on his first love. Paired alongside the playful score (done by Shigeru Nagata), the entire movie encompasses the curiosity of finding one's first love. 
Related video: Full Commentary – Cast & Crew Spills Secrets on Making of 'Elvis' | In-Depth Scoop | Austin Butler
Related video: Full Rendezvous At the Premiere of 'Elvis' with Reactions from Stars | Austin Butler, Baz Luhrmann
Related video: Come Behind The Scenes of 'Elvis' | Austin Butler, Tom Hanks and Baz Luhrmann
A Tribute to Studio Ghibli: A Masterclass of Storytelling and Cinema
#9 Castle In The Sky (1986)
Studio Ghibli's first in-house feature-length film, 'Castle In The Sky' is an introduction to the fantastical mind of Hayao Miyazaki. What makes this film one of my favorites is the fact it is an imaginative and visual experience that truly emphasizes what Studio Ghibli films are all about. It centers around an orphan, Sheeta (voiced in English by Anna Paquin), and her attempt to escape her captor, Muska (voiced in English by Mark Hamill). Throughout her journey, she meets a young boy named Pazu (voiced in English by James Van Der Beek). The two join together with magical crystals to escape felons and kidnappers as they try to uncover the floating castle in the city of Laputa. The action is so engaging and immerses you in this world of fantasy while obtaining pure innocence. 
#8 Ponyo (2008) 
'Ponyo' is pure fun, excitement, and nostalgia. The English dubbed version consists of a star-studded cast including Noah Cyrus as Ponyo, Frankie Jonas as Sosuke, Tina Fey as Lisa, Matt Damon as Kōichi, and many more. This film brings back the thematic elements of child-like innocence that Studio Ghibli never fails to examine. The story is about Sosuke, a 5-year-old boy who unexpectedly meets and falls in love with Ponyo, a young princess who is a fish and utilizes her father's magic to turn herself into a young girl. What I enjoy about the story is how each main character grows throughout the story. With fun-filled adventure, the overall movie is quirky and enjoyable for all audiences. 
Related article: 'Earwig and the Witch' Makes History as Studio Ghibli's First 3D Animated Film 
#7 The Wind Rises (2013)
What intrigues me about 'The Wind Rises' is the fact Miyazaki continues to display whimsical storytelling throughout the film while creating a commentary on WWII. With the plot of the movie, I do believe that this is one of Studio Ghibli's mature works, but paired with their distinct animation, it is a film that can be for all audiences. It follows an engineer, Jiro Horikoshi, and his love for aviation. As he has a passion for building planes, his love for this craft comes with consequences as his designs are used in war. Although this film has violent undertones, it sticks to the theme of one's love for artistry that is evident throughout Ghibli movies. In addition, the English dubbed version of the film consists of a notable cast: Joseph Gordon-Levitt as Jiro Horikoshi, Emily Blunt as Nahoko Satomi, John Krasinski as Kiro Honjo, and Stanley Tucci as Giovanni Battista Caproni. 
Related article: The Hollywood Insider's CEO Pritan Ambroase: "The Importance of Venice Film Festival as the Protector of Cinema"
Related article: The Masters of Cinema Archives: The Hollywood Insider Pays Tribute to 'La Vie En Rose', Exclusive Interview with Director Olivier Dahan
Related article: – Want GUARANTEED SUCCESS? Remove these ten words from your vocabulary| Transform your life INSTANTLY
#6 Princess Mononoke (1997)
Who doesn't love a film with talking animals? 'Princess Mononoke' is filled with powerful animal gods and mythical creatures who manage to capture the themes of fantasy and oftentimes obscurity. In comparison to other Studio Ghibli movies, 'Princess Mononoke' is one of the studio's most action-packed films. From the larger-scale battles to the one-on-one fight scenes, it manages to engage an audience. The story follows Ashitaka (voiced in English by Billy Crudup), a warrior in need of a cure. Throughout his journey, he finds himself in Iron Town who are in conflict with Lady Eboshi (voiced in English by Minnie Driver) and San (voiced in English by Claire Danes), a young adventurous girl who was raised by wolves. Ashitaka then follows San on her journey to stop those who plan on destroying the forest filled with spirits. Though this movie is sometimes violent, the animation continues to have me in awe. Additionally, it's a film with many multifaceted female characters who are genuinely strong and empowering leaders. 
Related article: A Tribute to Studio Ghibli: A Masterclass of Storytelling and Cinema
#5 Whisper of the Heart (1995) 
An adaptation of Aoi Hiiragi's manga and directed by Yoshifumi Kondô, 'Whisper of the Heart' is a story of romance, ambition, and the love for one's craft. I find that this movie is one of the most endearing and relatable films in the Studio Ghibli collection. The film is a love story between Shizuku Tsukishima (voiced in English by Brittany Snow) and Seiji Amasawa (voiced in English by David Gallagher) who are motivated by a mysterious cat figure to achieve their dreams and discover their true talent. At its core, the film is filled with heart as it explores the need to find one's true calling in life. In a way, I do find the story to be heartbreaking because it focuses a lot on the struggles of growing up and trying to find a sense of purpose in life. Shizuku is a character who is lost and uncertain about her abilities despite being passionate about writing and literature whereas Seiji already has plans for the future. Although we live in a world filled with doubt, she manages to find her way. Being able to follow these characters in their journey of  self-discovery is a touching yet heart-rendering experience that Kondô is able to capture through such fantastical elements. 
A Tribute to Hayao Miyazaki: Enchanted Edifice of the Master Storyteller
Related video: EVOLUTION: Every Tom Cruise Role From 1981 to 2021, All Performances Exceptionally Poignant
Related article: A Tribute to Johnny Depp: The Actor and Musician Who Defined Range
Related video: EVOLUTION: Every Johnny Depp Role From 1984 to 2020, All Performances Exceptionally Poignant
Related article: A Tribute to the Hero & President Volodymyr Zelenskyy: Comedian/Actor, Ukraine's President and Heroic Leader
#4 My Neighbor Totoro (1988) 
One of Studio Ghibli's iconic films, 'My Neighbor Totoro' is a Studio Ghibli staple that has you falling in love with its many cute and mystical characters. If you are a fan of Studio Ghibli or even an anime fan in general, then you may recognize the cute animal-like creature, Totoro. This gentle giant has become a symbol for the animation studio as its character holds significant meaning within the film. The story centers around two sisters, Satsuki and Mei Kusakabe, who are also voiced in English by the Fanning sisters (Dakota Fanning and Elle Fanning). Alongside their father, their family moves to the countryside to be closer to the hospital where their mother is admitted. As they try to familiarize themselves in this new environment, the two sisters discover a mysterious forest filled with spirits and befriend adorable creatures (one of them being the beloved Totoro) along the way. With the cute character designs, the story of curiosity and wonder makes this a notable film for all fans of Miyazaki's work. 
#3 Kiki's Delivery Service (1989) 
In this coming-of-age story, 'Kiki's Delivery Service' is a fun and wholesome movie that explores the journey of self-discovery. It is about a young witch named Kiki (voiced in English by Kirsten Dunst) who travels alone to a new town with her talking cat, Jiji. Her purpose as a witch is to train in flying and to help the community. Throughout her journey, Kiki becomes doubtful of her abilities as a witch but soon learns her self-worth along the way.  Like many Studio Ghibli stories, I believe that this film is a testament to the examination of youth and growth. It is definitely a teaching moment that shows us failure and perseverance are the backbones of change. What I love is that despite dealing with obstacles and challenges, Kiki continues to be a vibrant character who learns from her mistakes and hardships in order to be a better witch. It is one of Studio Ghibli's many awe-inspiring films that can inspire a plethora of viewers.
Related article: MUST WATCH – The Hollywood Insider's CEO Pritan Ambroase's Love Letter to Black Lives Matter – VIDEO
Related article: Why Queen Elizabeth II Is One Of The Greatest Monarchs | Her Majesty Queen Elizabeth II of United Queendom of Great Britain & Northern Ireland (Video Insight)
Related article: All Best Actor/Actress Speeches From The Beginning Of Oscars 1929-2019 | Hollywood Insider
#2 Spirited Away (2001)
Winning an Oscar in 2002 for Best Animated Feature, 'Spirited Away' is Studio Ghibli's magnum opus. From fantasy and mythical characters to adventure and emotional depth, this movie is an amalgamation of everything Studio Ghibli represents. From the train scene to the fall with Haku (voiced in English by Jason Marsden), the film is a breathtaking piece of artistry that showcases the beauty of the studio's animation. 'Spirited Away' follows Chihiro (voiced in English by Daveigh Chase) and her family as they find themselves discovering an empty amusement park, which we later find out to be a place for spirits to reside. Due to that, her parents mysteriously turn into pigs, and Chihiro is forced to work in this spiritual realm in order to free her parents. She meets and befriends unlikely characters such as Lin (voiced in English by Susan Egan)  and the sometimes eerie Kaonashi, who is widely known as "No-Face." What made this movie so popular is the fact it is a story that resonated with a variety of audiences. At the center of the story, Miyazaki allows us to look into the perspective of Chihiro as her journey symbolizes how we deal with our fears and anxieties when it comes to change. This story of child-like naivety and maturity is a visually stunning experience that all can enjoy. 
Related article: The 25th Anniversary of 'Princess Mononoke': Returning to Hayao Miyazaki's Environmentalist Epic
#1 Howl's Moving Castle 
Ranking at the top, 'Howl's Moving Castle' is an adaptation of Diana Wynne Jones' novel and is one of the most charming and beautiful stories that Studio Ghibli has ever put out. The movie is about Sophie (voiced in English by Emily Mortimer) who lives a normal life working in her father's hat shop. In an unexpected event, she meets and befriends a notable wizard, Howl Pendragon (voiced in English by Christian Bale) but in an unfortunate encounter with an evil witch, Sophie is turned into an old lady and has her youth stripped away from her. Throughout the movie, Sophie and Howl journey together to find the witch who cursed Sophie in order to restore her original look.  As a personal favorite of mine, every time you watch this movie, you always notice something different in both the animation and storytelling.
Related article: A Tribute to Hayao Miyazaki: Enchanted Edifice of the Master Storyteller
The visuals are engaging and the portrayal of Howl's castle is incredibly detailed. One of my favorite things about this movie is that it has such favorable multifaceted main characters. Howl's character is not one-dimensional and his complex backstory is uncovered throughout the film. In addition, what makes this movie so great is how the themes of beauty are oftentimes challenged. We see Sophie conform to her old age rather than making a big deal out of it and in contrast, Howl sometimes mourns these ideas of beauty. To quote Howl: "I see no point in living if I can't be beautiful." With adventure, romance, and comedy, it is an overall enchanting story and a Studio Ghibli fan favorite. 
By Anica Munoz 
Click here to read The Hollywood Insider's CEO Pritan Ambroase's love letter to Cinema, TV and Media. An excerpt from the love letter: The Hollywood Insider's CEO/editor-in-chief Pritan Ambroase affirms, "We have the space and time for all your stories, no matter who/what/where you are. Media/Cinema/TV have a responsibility to better the world and The Hollywood Insider will continue to do so. Talent, diversity and authenticity matter in Cinema/TV, media and storytelling. In fact, I reckon that we should announce "talent-diversity-authenticity-storytelling-Cinema-Oscars-Academy-Awards" as synonyms of each other. We show respect to talent and stories regardless of their skin color, race, gender, sexuality, religion, nationality, etc., thus allowing authenticity into this system just by something as simple as accepting and showing respect to the human species' factual diversity. We become greater just by respecting and appreciating talent in all its shapes, sizes, and forms. Award winners, which includes nominees, must be chosen on the greatness of their talent ALONE.
I am sure I am speaking for a multitude of Cinema lovers all over the world when I speak of the following sentiments that this medium of art has blessed me with. Cinema taught me about our world, at times in English and at times through the beautiful one-inch bar of subtitles. I learned from the stories in the global movies that we are all alike across all borders. Remember that one of the best symbols of many great civilizations and their prosperity has been the art they have left behind. This art can be in the form of paintings, sculptures, architecture, writings, inventions, etc. For our modern society, Cinema happens to be one of them. Cinema is more than just a form of entertainment, it is an integral part of society. I love the world uniting, be it for Cinema, TV, media, art, fashion, sport, etc. Please keep this going full speed."
More Interesting Stories From The Hollywood Insider
– Want GUARANTEED SUCCESS? Remove these ten words from your vocabulary| Transform your life INSTANTLY
– A Tribute to Martin Scorsese: A Complete Analysis of the Life and Career of the Man Who Lives and Breathes Cinema 
– Do you know the hidden messages in 'Call Me By Your Name'? Find out behind the scenes facts in the full commentary and In-depth analysis of the cinematic masterpiece
– A Tribute To The Academy Awards: All Best Actor/Actress Speeches From The Beginning Of Oscars 1929-2019 | From Rami Malek, Leonardo DiCaprio To Denzel Washington, Halle Berry & Beyond | From Olivia Colman, Meryl Streep To Bette Davis & Beyond
– In the 32nd Year Of His Career, Keanu Reeves' Face Continues To Reign After Launching Movies Earning Over $4.3 Billion In Total – "John Wick", "Toy Story 4", "Matrix", And Many More
studio ghibli, studio ghibli, studio ghibli, studio ghibli, studio ghibli, studio ghibli, studio ghibli, studio ghibli, studio ghibli, studio ghibli, studio ghibli, studio ghibli, studio ghibli, studio ghibli, studio ghibli, studio ghibli, studio ghibli, studio ghibli, studio ghibli, studio ghibli, studio ghibli, studio ghibli, studio ghibli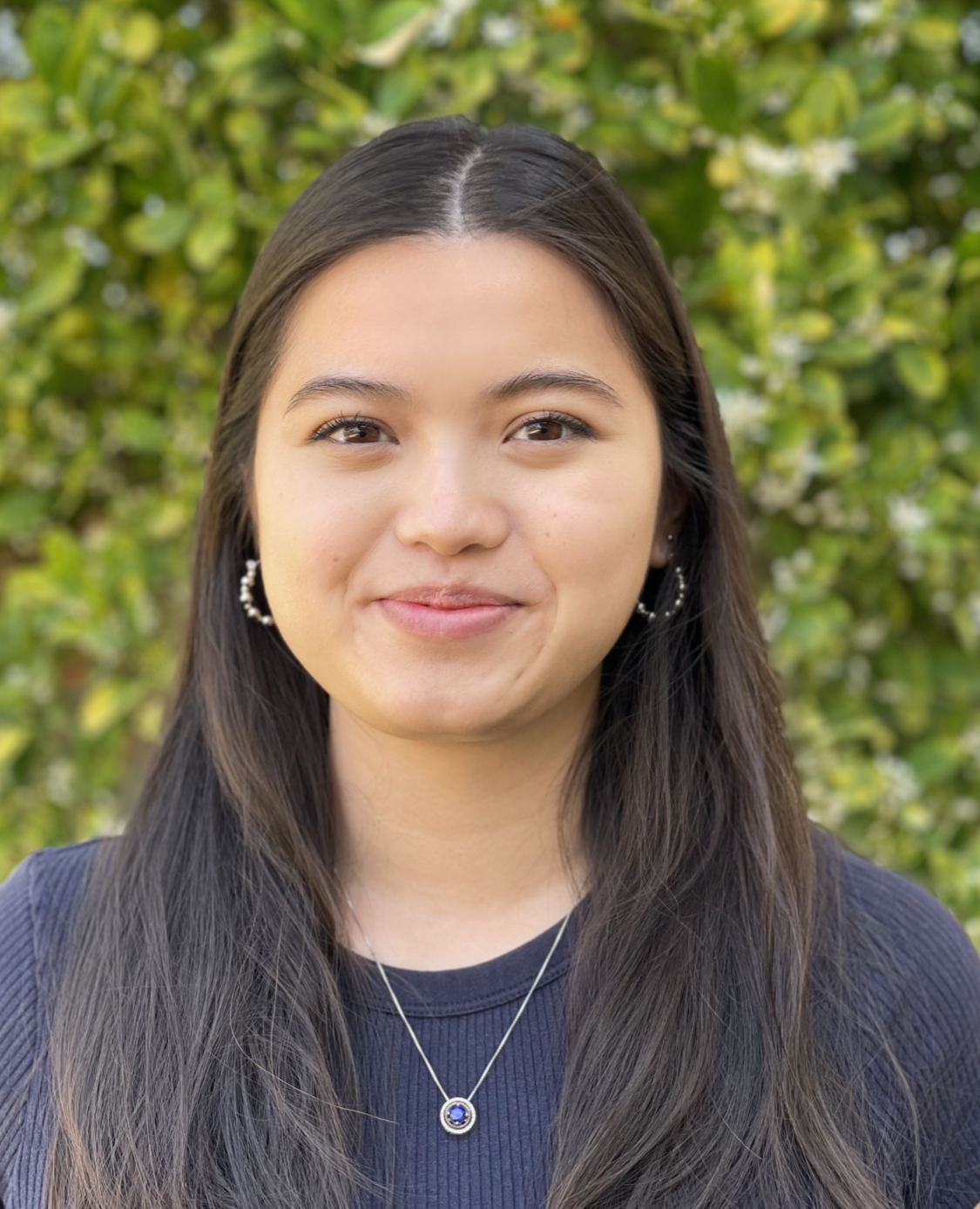 Anica Muñoz is a writer and an aspiring film producer with a passion for media and entertainment. She strongly considers storytelling to be a powerful tool that bridges the divide between communities. Anica enjoys films that showcase a diversity of voices and brings forth empowerment for a wide group of individuals.  From her writing, she believes in creating a positive impact with her analysis and reviews of films by exploring the power of human connection within these stories. Her perspective towards consuming entertainment is driven by compassion which aligns itself with the mission of The Hollywood Insider. Anica hopes to share her enthusiasm and love for cinema with others through her work.