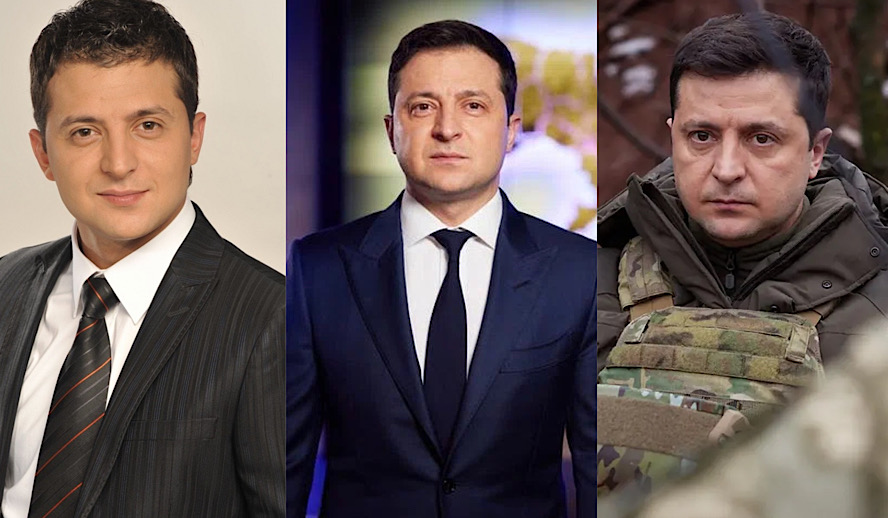 Video Version of this Article
Photo: President Volodymyr Zelenskyy
On February 24th, 2022, reality took yet another unwanted, unwelcomed, and unbelievable turn. The world, already traumatized by the last three-plus years of what has felt like sheer fiction, watched with shock as President Vladimir Putin forced Russian forces to invade the neighboring nation of Ukraine. Perhaps we should not have been so surprised, tensions between the Kremlin and Ukrainian governments have been escalating over the years. Zelenskyy himself pressed the E.U. and the U.S. on the possibility of impending invasion or Putin's aggression multiple times, the White House was monitoring the situation, and Putin has been running a smear campaign in his own country, referring to the Ukrainian government and its people as needing "de-nazification". 
Related article: OSCAR-NOMINATED – EXCLUSIVE: 'Dune' Full Commentary, Reactions, Making Of – Timothee Chalamet, Zendaya, Oscar Isaac
Related article: OSCAR-NOMINATED – 'House of Gucci' Full Commentary & Behind the Scenes – Lady Gaga, Adam Driver, Jared Leto, Al Pacino
Related article: OSCAR-NOMINATED – 'Belfast' Full Commentary & BTS – Jamie Dornan, Caitriona Balfe, Judi Dench
Related article: OSCAR-NOMINATED – 'West Side Story' Full Commentary – Rita Moreno, Steven Spielberg, Rachel Zegler
Related article: OSCAR-NOMINATED – 'No Time to Die' Full Commentary, Behind the Scenes & Reactions, Daniel Craig, Rami Malek, Bond
Ukraine has become a source of conflict for Putin, a sore spot, as the former Soviet Union state is a developing global power, seeking membership into N.A.T.O., the E.U., and with the potential of emerging as a nuclear power. This would further align Ukraine, and Europe as a whole, with accepting a much more Western-style of governing and world order. This is something Putin wishes to avoid at all costs. And whoever would have thought that the hero emerging from the smoke to defend freedom and democracy would take the form of a comedic actor from a widely popular Ukrainian television show?
Zelenskyy – Early Life
Volodymyr Zelenskyy was born in 1978 in Kryvyi Rih, which at the time was still part of the Soviet Union, but is now a city in his country of Ukraine. Zelenskyy is the son of Jewish parents, Rymma Zelenska and Oleksandr Zelenskyy, whose uncles were killed during the Holocaust. At an early age, Zelenskyy showed potential, passing his English as a foreign language test and being offered a grant to travel to Israel for academics. However, Zelenskyy did not attend, staying in Kryvyi Rih. As a teenager, he joined the Russian international comedy competition program, KVN, whose meaning translates to, "Club of the Funny and Inventive." After proving himself a viable comedian and source of entertainment, Zelenskyy was invited to KVN's Major League team, Zaporizhia-Kryvyi Rih-Transit. And in 1997, with him as part of the team, Zaporizhia-Kryvyi Rih-Transit won, and Zelenskyy then formed the Kvartal 95 team. 
Related article: All Best Actor/Actress Speeches From The Beginning Of Oscars 1929-2019 | Hollywood Insider
Related article: EVOLUTION: Every Henry Cavill Role From 2001 to 2021, All Performances Exceptionally Poignant
Related article: EVOLUTION: Every Chris Evans Role From 1997 to 2020, All Performances Exceptionally Poignant
Related article: 'In the Heights' Full Commentary & Behind the Scenes +  Reactions – Lin Manuel Miranda, John M. Chu
Kvartal 95 then transitioned into a comedy outfit, and in 2000, Zelenskyy received a law degree from the Kyiv National Economic University. However, he never took on a career in the legal field, and instead carried on with his comedy and performing. His group, Kvartal 95, spent a lot of time working in Russia, and in 2003 they began producing TV shows for Ukraine. Kvartal 95 was now a television production company, which would later go on to play a major role in Zelenskyy's future political career. Then in 2008, Volodymyr Zelenskyy hit the big screen with the rom-com, 'Love in the Big City' and its two subsequent sequels. He starred in various feature films during the 2010s, including lending his voice for the Ukrainian release of 'Paddington' and 'Paddington 2.' The beloved star and his production company then came into direct conflict with Russia during the Donbas War, when it was discovered that Kvartal 95 had donated one million hryvnias to the Ukrainian army, which led to Russian politicians calling for a ban on Zelenskyy's work. Then, in 2015, on the Ukrainian TV channel "1+1," 'Servant of the People' aired. 
Servant
of the People
'Servant of the People' was a Ukrainian satirical comedy, which aired from 2015-2019. The show starred Volodymyr Zelenskyy as Vasiliy Petrovich Goloborodko, a humble high school history teacher who delivers an impassioned tirade during class one day, decrying the corruption in modern politics. Unbeknownst to Mr. Goloborodko, a student recorded the rant on their cellular device, and the speech goes viral. Then, in a stunning whirlwind of events that one could only think possible in a TV show, the man is unwittingly voted into office and assumes the role of President of Ukraine. Episodes of the show have also been posted to YouTube for free, and have amassed views of over fourteen million, as of the time of the writing of this article. In 2018, members of the Kvartal 95 production company officially formed the Servant of the People political party, and nine months later, on New Year's Eve, on the very same channel his show previously aired, Zelenskyy declared his candidacy for presidency to defeat then-incumbent Petro Poroshenko. 
Related article: #metoo Revolution: Powerful Questions That Need Answers
Related article: FACT-CHECKED Series: Timothee Chalamet and 32 Facts about The Young Superstar
In 2019, with a shocking 75% of the vote, Volodymyr Zelenskyy was elected the sixth president of the nation Ukraine. His presidency, however, as far as America is concerned, was quick to scandal, as then-President Donald Trump withheld aid from Ukraine, in what was looked at as an effort to pressure the foreign leader into investigating Hunter Biden, son of the president and political opponent Joe Biden. Trump, a reality TV star and cameo king prior to holding Oval 
Office, is now looked at by voters and politicians, and lawmakers as a "failed experiment." It was an instance in which the populace wanted to bring an outsider into what is considered a broken political system, in order to initiate radical change. There was certainly change, and it was certainly radical, but the January 6th event at the nation's Capitol left many with the firm belief that no one so inexperienced with politics or diplomacy should ever be allowed to hold office again, leading some to even propose legislation to bar that from possibility. However, Zelenskyy may offer a counterpoint. The comedian-turned-president attributes his interest in political participation to wanting to restore trust in politicians (akin to "Draining the Swamp"), as well as revitalize the political landscape, saying he would, "really like to change the mood and timbre of the political establishment, as much as possible." And while the words and promises of a politician are one thing, Zelenskyy has proven that he was always up to more than just playing the part on TV, though perhaps in the most heartbreaking of ways.
Related article: The Hollywood Insider's CEO Pritan Ambroase: "The Importance of Venice Film Festival as the Protector of Cinema"
Related article: The Masters of Cinema Archives: The Hollywood Insider Pays Tribute to 'La Vie En Rose', Exclusive Interview with Director Olivier Dahan
Related article: – Want GUARANTEED SUCCESS? Remove these ten words from your vocabulary| Transform your life INSTANTLY
Related article: MUST WATCH – The Hollywood Insider's CEO Pritan Ambroase's Love Letter to Black Lives Matter – VIDEO
Subscribe to The Hollywood Insider's YouTube Channel, by clicking here.
Ukraine's Hero
Just seven months ago, when the Taliban took Kabul in Afghanistan, Afghan President Ashraf Ghani boarded a helicopter and fled the city and his country before the chaos could erupt much further. No shame here. He is not the first leader to do so in a time of life-threatening crisis, nor will he be the last, and if I were in that situation, I can't say I wouldn't do the same. However, as Putin's invading forces press closer to Kyiv, as Ukraine's cities are shelled, as thousands flee his country, as one of the most dangerous men in the world bares down on him, as the infamous Wagner Group establishes a presence in the area, and as a 40-mile long convoy of weapons and ammunitions barrels towards him,
Volodymyr Zelenskyy has not fled. He has not even left the Capital of the country he has sworn to serve, to protect, and to defend. And this is not because he has not been given the option. The U.S. has even personally offered to extradite Mr. Zelenskyy and his family from Ukraine and take them to safety. The 44-year old president responded with, "I need ammunition, not a ride." He has even shared multiple videos of himself and other members of Ukraine's administration, proving their presence and their commitment to staying with their country and its people. 
Related article: Why Queen Elizabeth II Is One Of The Greatest Monarchs | Her Majesty Queen Elizabeth II of United Queendom of Great Britain & Northern Ireland (Video Insight)
Limited Time Offer – FREE Subscription to The Hollywood Insider
Click here to read more on The Hollywood Insider's vision, values and mission statement here – Media has the responsibility to better our world – The Hollywood Insider fully focuses on substance and meaningful entertainment, against gossip and scandal, by combining entertainment, education, and philanthropy.
The Hollywood Insider's CEO Pritan Ambroase states, "I, Pritan Ambroase, and the media network The Hollywood Insider, along with The Humans of Our World Foundation stand with the brave and heroic leader President Volodymyr Zelenskyy, Ukraine, the Ukrainians, the residents in Ukraine, and the Russians who stand with Ukraine. We fully oppose Putin and his inhumanity. Media has a responsibility to maintain peace, promote peace and allow peace – most importantly unite our world and the people regardless of borders – whether it be mental, physical or political. People all over the world must stand with Ukraine, including the people inside Russia. For the sake of Ukraine, for the sake of humanity, and also for the sake of the world.

By standing with Ukraine, you are also standing for the peace of the WHOLE world as this is not just about Ukraine, if Putin is not stopped, he will not be satisfied with just Ukraine. We highly commend President Zelenskyy for defending his country and world peace. We cannot afford a world war. Our human species have got to evolve beyond such primal barbaric tendencies. If we are naturally territorial, then we are ALSO naturally compassionate. Let us allow compassion to win. Let us make humanity viral. Let us champion kindness. The best time for the world to act to stop Putin was yesterday. The second best time is today. Now.

We, humans, have evolved and grown thousands of levels ahead of the Year 2 AD in terms of technology, but in terms of mentally/emotionally we seem to have stunted growth and possibly evolved only 2 steps ahead of the Year 2 AD. This major difference in the two rates of growth is dangerous, as we are now 2 year old kids playing with highly developed and harmful technology. Putin must be stopped and so must the thought pattern that possesses maniacs like Putin.

Peace must be re-instated in Ukraine and in turn, the whole world. Stop Putin's war.

We all live in this one ship called Earth which is floating in space, our home, setting fire to the "other" side, bombing the "other" side, or any side, sinks us all.

Media has a responsibility to better the world and The Hollywood Insider will continue to do so.

President Zelenskyy, we all rooting for you and Ukraine. Thank you for defending Ukraine and world peace for the sake of us all.

Slava Ukraini!"
It is one of the most impressive displays of courage ever seen, rivaled only by fabricated superheroes in fictional epics. I highly recommend you take the time to look up Ukraine and Russia on a map, just to visualize the brave defiance Zelenskyy is determined to uphold. The difference in size between the two nations sends a cold shiver of cynicism down my spine. He is now a war-time president forced to defend not only his home, his children, and his family, but also the very democratic and European values that have allowed his nation to prosper, and Mr. Zelenskyy is delivering the performance of his life. Despite the popularity of his show and his comedy, this is the role he was born for. Despite his inexperience as a politician, and no matter the outcome of this crisis with Putin, Volodymyr Zelenskyy is truly and forever a servant to the people, an inspiration to the world, and a hero to Ukraine and its people.
Be safe, President Zelenskyy. Glory to Ukraine!
By Connor Garvin
Click here to read The Hollywood Insider's CEO Pritan Ambroase's love letter to Cinema, TV and Media. An excerpt from the love letter: The Hollywood Insider's CEO/editor-in-chief Pritan Ambroase affirms, "We have the space and time for all your stories, no matter who/what/where you are. Media/Cinema/TV have a responsibility to better the world and The Hollywood Insider will continue to do so. Talent, diversity and authenticity matter in Cinema/TV, media and storytelling. In fact, I reckon that we should announce "talent-diversity-authenticity-storytelling-Cinema-Oscars-Academy-Awards" as synonyms of each other. We show respect to talent and stories regardless of their skin color, race, gender, sexuality, religion, nationality, etc., thus allowing authenticity into this system just by something as simple as accepting and showing respect to the human species' factual diversity. We become greater just by respecting and appreciating talent in all its shapes, sizes, and forms. Award winners, which includes nominees, must be chosen on the greatness of their talent ALONE.
I am sure I am speaking for a multitude of Cinema lovers all over the world when I speak of the following sentiments that this medium of art has blessed me with. Cinema taught me about our world, at times in English and at times through the beautiful one-inch bar of subtitles. I learned from the stories in the global movies that we are all alike across all borders. Remember that one of the best symbols of many great civilizations and their prosperity has been the art they have left behind. This art can be in the form of paintings, sculptures, architecture, writings, inventions, etc. For our modern society, Cinema happens to be one of them. Cinema is more than just a form of entertainment, it is an integral part of society. I love the world uniting, be it for Cinema, TV. media, art, fashion, sport, etc. Please keep this going full speed."
More Interesting Stories From The Hollywood Insider
– Want GUARANTEED SUCCESS? Remove these ten words from your vocabulary| Transform your life INSTANTLY
– A Tribute to Martin Scorsese: A Complete Analysis of the Life and Career of the Man Who Lives and Breathes Cinema 
– Do you know the hidden messages in 'Call Me By Your Name'? Find out behind the scenes facts in the full commentary and In-depth analysis of the cinematic masterpiece
– A Tribute To The Academy Awards: All Best Actor/Actress Speeches From The Beginning Of Oscars 1929-2019 | From Rami Malek, Leonardo DiCaprio To Denzel Washington, Halle Berry & Beyond | From Olivia Colman, Meryl Streep To Bette Davis & Beyond
– In the 32nd Year Of His Career, Keanu Reeves' Face Continues To Reign After Launching Movies Earning Over $4.3 Billion In Total – "John Wick", "Toy Story 4", "Matrix", And Many More
zelenskyy, zelenskyy, zelenskyy, zelenskyy, zelenskyy, zelenskyy, zelenskyy, zelenskyy, zelenskyy, zelenskyy, zelenskyy, zelenskyy, zelenskyy, zelenskyy, zelenskyy, zelenskyy, zelenskyy, zelenskyy, zelenskyy, zelenskyy, zelenskyy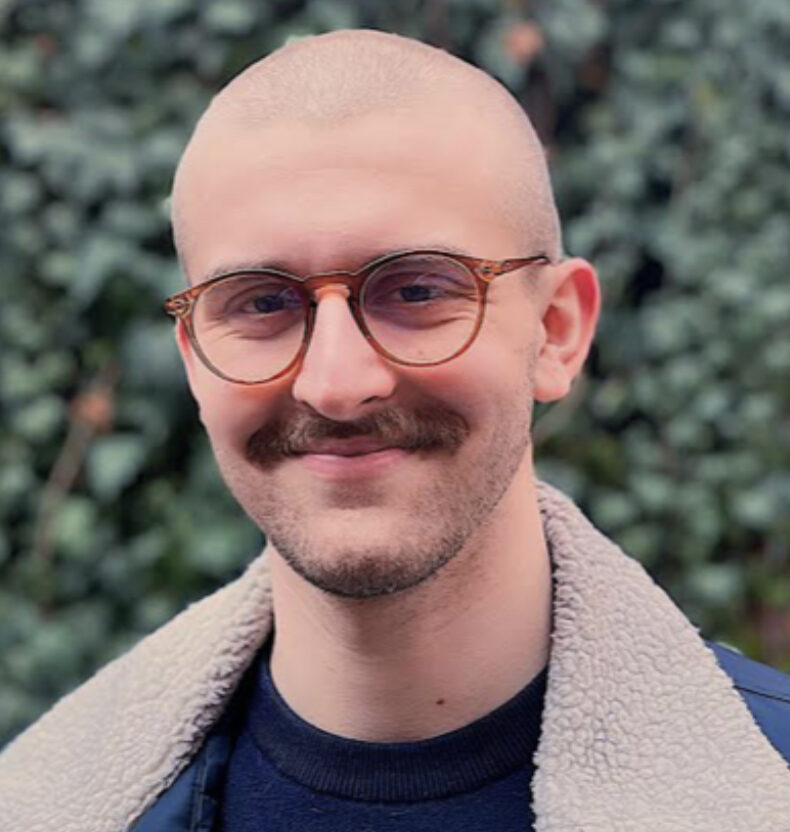 Connor Garvin has been a writer for as long as he can remember. Writing has enabled him to distill the thoughts within his own head, as well as allowed him to have those same thoughts heard. Connor is a screenwriter, and filmmaker more generally, with a focus on television. He also believes that real change only occurs if everyone is heard, and is therefore a proud champion of the arts, and a kindred spirit to The Hollywood Insider and its values.