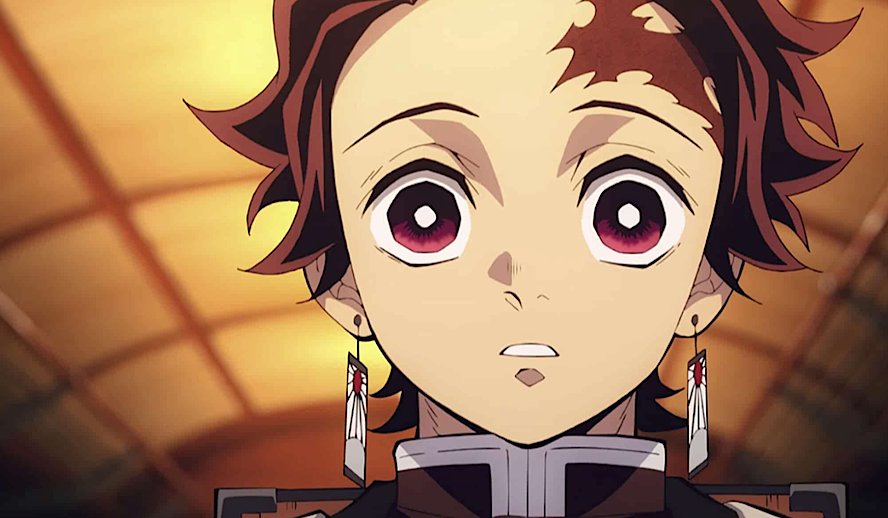 Photo: 'Demon Slayer'/Toho, Aniplex
'Spirited Away' was many people's introduction to anime, and an auspicious one at that. An important film with an enduring legacy that can't be understated, it was the product of master craftsman Hayao Miyazaki and the now-legendary Studio Ghibli, many of whose films are ranked among the highest-grossing films of the Japanese box office. They can undoubtedly be pointed to as key figures in the widespread acceptance of anime as an art form in the West.
I highlight the significance of Studio Ghibli and 'Spirited Away' to convey the magnitude of a film like 'Demon Slayer: Infinity Train' coming out of nowhere to claim the crown of Japanese cinema. First premiering in Japanese theaters on October 16, 2020, it enjoyed the best three-day opening weekend ever in Japan, and proceeded to effortlessly hurdle past box office records–while 'Spirited Away' took 25 days to earn ¥10 billion, 'Demon Slayer' did it in ten. 'Spirited Away' took 253 days to earn ¥30 billion, 'Demon Slayer' took 59. At 66 days, it was the first Japanese film to be first at the box office for ten weeks straight, and at 73 days it had surpassed 'Spirited Away' as the all-time highest-grossing film at the Japanese box office.
Related article: Everything We Know About the Upcoming Live-Action 'Avatar: The Last Airbender'
Related article: 'Alice in Borderland': An Achievement in Hard World Building – Manga Series
It's easy to point out the effects of the ongoing COVID-19 pandemic as the primary impetus for this unprecedented box office run, but that can only take a movie so far. The question is, where did 'Demon Slayer' come from? How could a film so handily usurp the Japanese box office? Most importantly, is it worth seeing?
'Demon Slayer' – A Brief Synopsis
I won't go deeply into the plot of the film, because to do so would inadvertently spoil the anime series–this is because the movie is actually a direct sequel, based as much on the original manga as the anime is, which adds another layer of significance to its success. Popular anime films based on existing series are always non-canonical, like the 'Pokémon' movies–they're stand-alone films that take place in-universe with established characters but are neither relevant to the ongoing plot of the underlying series nor do they necessarily require a knowledge of said plot to understand that of the film's. 
The basic premise of the series, set in Taisho-era Japan (1912-1926), is that 13-year-old Tanjiro Kamado's family is murdered by a demon and his younger sister Nezuko Kamado has been turned into a demon herself–however, unlike others of her kind, she retains some semblance of emotion and thought. In episode 1 of the anime, there's a moment where it seems like Nezuko, consumed by hunger, is going to eat Tanjiro–instead, driven by nothing but primal emotion, she defends him from a Demon Slayer who had come to kill her. Intrigued, the Demon Slayer spares her. The theme of filial love is ever-present throughout, and the show always returns to something wholesome in between the gruesome action scenes.
Related article: MUST WATCH – Hollywood Insider's CEO Pritan Ambroase's Love Letter to Black Lives Matter – VIDEO
Subscribe to Hollywood Insider's YouTube Channel, by clicking here. 
The series' plot thus revolves around Tanjiro traveling with his sister in search not only of a cure but also of the demon who upended their lives. The premise of the film is that Tanjiro and his crew, in search of the aid of an elite Demon Slayer, board the Infinity Train where the plotting demon Enmu puts them to sleep and manipulates their dreams. 
The Truly Meteoric Rise of 'Demon Slayer"
'Demon Slayer,' written by Koyoharu Gotōge, was originally a manga that ran as a serial in Weekly Shōnen Jump from February 2016 to May 2020. For those unfamiliar, Weekly Shōnen Jump is Japan's best-selling manga magazine, publishing weekly chapters of ongoing series that are eventually compiled into consolidated volumes called tankōbon. The word shōnen literally means "young boy," and shōnen manga is targeted towards the teenage male demographic–their protagonists, including 'Demon Slayer's' Tanjiro, are thus typically teenage boys themselves. Many of the most popular manga/anime series, including the "Big Three" ('Naruto', 'Bleach', 'One Piece') have their origins in Weekly Shōnen Jump. 
However, simply being featured in Weekly Shōnen Jump is far from a guarantee of success. While the 'Demon Slayer' manga was well-received, it wasn't until its anime adaptation in 2019 that the series boomed in popularity. Twitter buzz reached its peak with the premiere of episode 19, when 'Demon Slayer' found itself trending globally. 
Related article: The Power of Positivity: Ikorodu Bois + Chris Hemsworth + Russo Brothers + Sam Hargrave
Limited Time Offer – FREE Subscription to Hollywood Insider
Click here to read more on Hollywood Insider's vision, values and mission statement here – Media has the responsibility to better our world – Hollywood Insider fully focuses on substance and meaningful entertainment, against gossip and scandal, by combining entertainment, education, and philanthropy. 
Its popularity exploded to the point that any Japanese business that made a deal with 'Demon Slayer' saw a measured boost in sales–Kura Sushi, for instance, posted its first year-on-year sales growth in seven months in the midst of the pandemic thanks to plastic-sleeve giveaways featuring 'Demon Slayer' characters. Of course, such things only furthered the penetration of 'Demon Slayer' into the Japanese consciousness. 
There's also a noteworthy interaction here with the age of streaming and social media–Jump editor-in-chief Hiroyuki Nakano pointed out that in the past, manga sales gradually increase as its anime adaptation goes on–the 'Demon Slayer' manga, on the other hand, spiked in popularity immediately after the conclusion of the anime's first season, suggesting that many, if not most people now wait for a show to conclude before binging it on streaming sites. 
Ufotable – Innovators of Animation
Considering the fact that the anime elevated the manga, it's fair to say that much of 'Demon Slayer's' success can be attributed to the anime's production company, Ufotable. After the release of their series 'Fate/stay night: Unlimited Blade Works' (which, along with many of their other works, is available to stream on Netflix), fans online coined the meme "Unlimited Budget Works" in reference to the studio's unusually high-quality animation–pedantic observers have rightfully pointed out that Ufotable's budget has generally been no higher than that of comparable studios. 
Related article: Hollywood Insider's CEO Pritan Ambroase: "The Importance of Venice Film Festival as the Protector of Cinema"
Related article: The Masters of Cinema Archives: Hollywood Insider Pays Tribute to 'La Vie En Rose', Exclusive Interview with Director Olivier Dahan
The real secret to their uniquely beautiful style of animation, which is on full display with 'Demon Slayer,' is their mastery of digital compositing. Utilizing 3D elements in tandem with traditional animation is far from a new concept, first being done prominently in 1997 by none other than Studio Ghibli with their feature 'Princess Mononoke'–however, there is no animation studio in the world that does it as effectively as Ufotable.
Their success in this regard can partly be attributed to the fact that rather than outsourcing the work to other studios, the Ufotable digital team is completely in-house–in fact, they're located exactly one floor beneath the animators. Led by Yuichi Terao, who's also served as Ufotable's Director of Photography for many projects including 'Demon Slayer,' the digital team works with commonplace programs like 3ds Max and After Effects in a way that sets them apart from their peers. 
Sometimes, it's the digital team adding effects, textures, or backgrounds to scenes animated in 2D–other times, it's the animators drawing over a scene that's already been rendered in 3D. Either way, there's no anime studio that's as tightly organized or dedicated to ensuring that every scene looks as good as it possibly could, and audiences evidently took notice. 
Related article:  X-Men The Anime: One Of Their Best Iterations, Now On Netflix
Related article: Inspirational Kids TV Shows: Modern Parents can Trust Kids TV to be a Good Influence
Detractors of the anime will suggest that its stellar animation is the main draw and that its content is not really anything new. They may go on to suggest that it was merely the pent-up moviegoing sentiment of pandemic closures, combined with the limited number of blockbusters available in 2020, that let 'Demon Slayer' become the megahit that it's become. 
Is Its Success A Fluke of COVID-19?
The COVID-19 aspect can't be ignored, undeniably having adverse effects on the film industry. With absolutely no disrespect to Will Smith, Martin Lawrence, and the entire cast & crew behind 'Bad Boys for Life', it's only because of the pandemic that it could become the highest-grossing domestic film and the second-highest-grossing film overall of 2020. In fact, 2020 was the first year since 2007 that the highest-grossing film of the year earned less than $1 billion, and the drought of new content has become palpable to those keen on consuming new media.
However, this cannot be the only reason for its magnanimous success. Mayumi Morinaga, a senior researcher at the Institute of Media Environment of Hakuhodo DY Media Partners, attributes its popularity to the fact that it "meets consumers' needs for… a sense of certainty," as it follows the storyline of the manga. She goes on to cite the "unique and eye-catching colors of the hero's costumes and hair–which make easily recognizable symbols" as solid contributors to its iconic stature and the profitability of its merchandise. 
Related article: 'Over the Moon': Netflix's Animation Tugs at Your Heartstrings Brilliantly
Related article: Pixar Drawing Tutorials: The Animation Studio Uses YouTube to Tackle Self-Isolation
There's more to it, though. After all, Morinaga's statements could be applied to the most popular anime series–what sets 'Demon Slayer' apart? One interesting aspect of its viewership is that, although it belongs to the aforementioned category of shonen anime, it seems to be as popular, if not more so, among women. It also broadly appealed to Japanese adults, who became as familiar with the series as the youths.
One reason it could strike such a chord with the Japanese public is that its aesthetic is rooted in traditional Japanese culture, something which is evidently valued by Japanese audiences–a similar phenomenon can be observed in the previous box office king 'Spirited Away.' Another is that, according to creator Gotōge's first editor Tatsuhiko Katayama, the story and many of its components were created with the goal of being easy to understand, from the specific wordage of the Japanese title to the overarching theme of the narrative.
Conclusion
'Demon Slayer' was an anime that initially attracted people with its stunning art style and retained their attention with thrilling action sequences, likeable protagonists, and a heartfelt emotional core that everybody can relate to. The film achieves no less, and although it's still an astounding achievement to have broken all the Japanese box office records as it did, it's undeniably a beautifully crafted film that everybody should give a chance. 
'Demon Slayer: Infinity Train' will premiere in American theaters in 2021, although the exact date has yet to be announced.
Cast: Bryce Papenbrook, Zach Aguilar, Abby Trott
Cinematography: Yuichi Terao | Editor: Manabu Kamino
Director: Haruo Sotozaki | Writers: Koyoharu Gotōge, ufotable | Producer: Hikaru Kondo
By Daniel Choi
Click here to read Hollywood Insider's CEO Pritan Ambroase's love letter to Black Lives Matter, in which he tackles more than just police reform, press freedom and more – click here.
An excerpt from the love letter: Hollywood Insider's CEO/editor-in-chief Pritan Ambroase affirms, "Hollywood Insider fully supports the much-needed Black Lives Matter movement. We are actively, physically and digitally a part of this global movement. We will continue reporting on this major issue of police brutality and legal murders of Black people to hold the system accountable. We will continue reporting on this major issue with kindness and respect to all Black people, as each and every one of them are seen and heard. Just a reminder, that the Black Lives Matter movement is about more than just police brutality and extends into banking, housing, education, medical, infrastructure, etc. We have the space and time for all your stories. We believe in peaceful/non-violent protests and I would like to request the rest of media to focus on 95% of the protests that are peaceful and working effectively with positive changes happening daily. Media has a responsibility to better the world and Hollywood Insider will continue to do so."
More Interesting Stories From Hollywood Insider
– Want GUARANTEED SUCCESS? Remove these ten words from your vocabulary| Transform your life INSTANTLY
– Compilation: All James Bond 007 Opening Sequences From 1962 Sean Connery to Daniel Craig
– Do you know the hidden messages in 'Call Me By Your Name'? Find out behind the scenes facts in the full commentary and In-depth analysis of the cinematic masterpiece
– A Tribute To The Academy Awards: All Best Actor/Actress Speeches From The Beginning Of Oscars 1929-2019 | From Rami Malek, Leonardo DiCaprio To Denzel Washington, Halle Berry & Beyond | From Olivia Colman, Meryl Streep To Bette Davis & Beyond
– In the 32nd Year Of His Career, Keanu Reeves' Face Continues To Reign After Launching Movies Earning Over $4.3 Billion In Total – "John Wick", "Toy Story 4", "Matrix", And Many More
Demon Slayer, Demon Slayer, Demon Slayer, Demon Slayer, Demon Slayer, Demon Slayer, Demon Slayer, Demon Slayer, Demon Slayer, Demon Slayer, Demon Slayer, Demon Slayer, Demon Slayer, Demon Slayer, Demon Slayer, Demon Slayer, Demon Slayer, Demon Slayer, Demon Slayer, Demon Slayer, Demon Slayer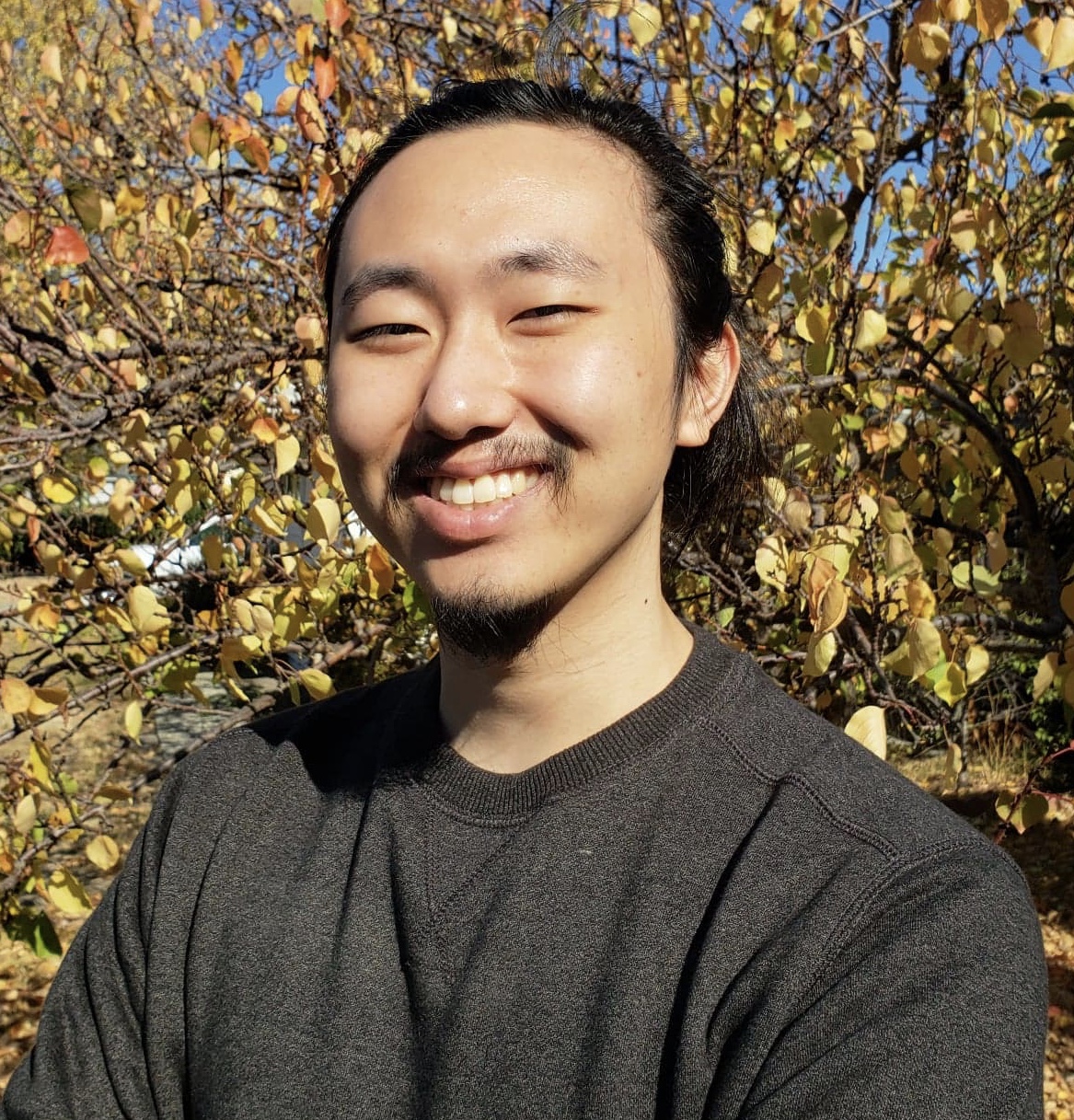 Daniel Choi is a writer who's currently pursuing a BA in Film & Television from New York University. With a background in amateur film production, Daniel is fascinated by how artists' cultural backgrounds inform their work, subconsciously or not, and how that work is then perceived by different audiences across time and space. He joined Hollywood Insider to promote its mission statement of substantive entertainment journalism, and hopes to enrich readers' understandings of cinema through insightful analysis.