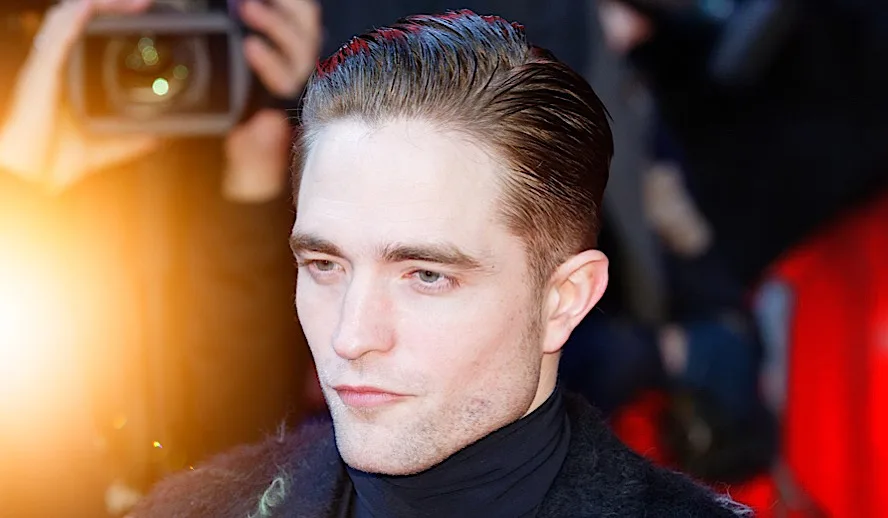 Photo: Robert Pattinson, Berlinale Film Festival/Maximilian Buhn
I saw a meme recently of Robert Pattinson and him being cast as Batman last year. The text above the news article declaring Pattinson's official casting read, "Worst vampire ever. Took him 11 years to turn into a bat." Pretty much sums up the strangeness that is Robert Pattinson's career.
From wizard and vampire blockbuster franchises, an indie-focus during the rebuild of his image within the industry, to a comeback into public relevance, Pattinson has gone through the wringer when dealing with keeping his life steady and consistent. His hard work and raw talent might just get him into that "Elite" A-list category soon. And for those still unsure of his acting chops outside of the melodramatic Edward Cullen, I am here to prove why the bizarre fifteen-year span ('05-'19) is actually the genius of Robert Pattinson, knowing exactly what steps to take in order to make his way atop the celebrity pool.
Subscribe to Hollywood Insider's YouTube Channel, by clicking here.  
A Necessary Evil
I've found that the Twilight Series has been pretty divided amongst viewers (who knew, right?). Most people I've met, hate them. Yet, during the time of release, teens all around me were practically in love with the vampire romance dramas. One thing was for certain: Robert Pattinson had become a household name, for better or for worse.
​Related article: FACT-CHECKED Series: Timothée Chalamet and 32 Things About This Extraordinary Superstar
Like other actors (Leonardo DiCaprio in Titanic comes to mind), Pattinson used the blockbuster films to widen his name recognition. Sure he could have gone the harder route of slowly picking up smaller roles in more critically acclaimed films, but doing this not only insured name recognition but also easy film opportunities for at least a couple of years. A lot of actors do this; the problem is, once those harder roles start pouring in, you've got to prove you can really act. There are two kinds of actors in this scenario: the great ones who quickly ascend, and the majority who become the "hey remember that actor from those two or three movies ten years ago? What happened to him?" 
Just as anyone could have predicted, Pattinson's star broke through to mainstream viewers with Twilight. Yet, despite this, that quick ascension sadly didn't come for Pattinson. The mixed, and at times hateful, responses from some viewers and critics led Pattinson to make a calculated decision that was risky but has shown to pay off in the long run. 
Related Article: Want GUARANTEED SUCCESS? Remove these ten words | Transform your life INSTANTLY
Robert Pattinson Playing the Long Game
While doing indie films certainly isn't unpopular among acclaimed actors (in fact, it is quite common) the way in which Pattinson made his left turn into the genre could have led to a quick "one and done" career, fizzling out with the singular iconic role of Edward. But Pattinson wanted to take the honest route full of refreshing roles that would stretch his acting abilities, not sticking to mindless blockbusters just so he could make large paychecks. He loved the art of acting too much for that.
Video Version of this Article
Limited Time Offer – FREE Subscription to Hollywood Insider, for substance and meaningful entertainment that is free of gossip and scandal, click here
Thankfully, Pattinson's talent was there, as directors took chances on him, just as much he took risks with his new approach. Many of the films he would star in were small projects that didn't receive much attention and were not always good films. That said, Pattinson regularly elevated the stories in which he played a part, catching the eyes of bigger studios and filmmakers everywhere. Pattinson's role as a manipulative billionaire in Cosmopolis was underrated and possibly the first notable performance that set his indie career in motion leading to another unique supporting role in The Rover. His portrayal of a dependent southern American was almost childlike and thoughtful in many ways.
Related article: EXCLUSIVE: Ayushmann Khurrana Interview – India's Tom Hanks is Transforming Bollywood and Indian Society while Destroying Toxic Masculinity
The Rover, followed by Maps to the Stars, Queen of the Desert, Life, and The Childhood of a Leader strung together an impressive resume of films in just three years, culminating in The Lost City of Z, an Amazon Studios original that (despite box office losses) received critical acclaim everywhere and was even among some top ten lists for 2017. Once again, however, Pattinson hadn't quite earned leading man status until the 2017 summer release of Good Time. Paired with the Safdie Brothers (who had also been working their way into the big leagues), Good Time showcased just how far Pattinson could push himself with the strange, psychotic roles he'd been given, seemingly mirroring the weirdness of his career.
From that point on, Pattinson was viewed by many within the industry and die-hard filmgoers (though not general audiences mind you) as a rising talent to watch out for. He received leading roles in 2018 with the first being in the original western-comedy Damsel. One of his three best performances (including Good Time) to date was in the second, High Life, as a convicted criminal living out his sentence on a spaceship, embarking on a mission to a black hole while being used for scientific experiments. 
Pattinson's stock was officially skyrocketing after patiently building up his resume, but his best was yet to come. 
Related articles:  A Tribute To The Academy Awards: All Best Actor/Actress Speeches From The Beginning Of Oscars 1929-2019 | From Rami Malek, Leonardo DiCaprio To Marlon Brando & Beyond | From Olivia Colman, Meryl Streep To Bette Davis & Beyond
2019: Robert Pattinson and His Rebirth and Final Stop on the Road to Icon
2019 was the most critical year of Pattinson's career since 2008's Twilight. He starred in two highly acclaimed releases, was cast in the upcoming Christopher Nolan epic thriller, and the biggest break of his entire life broke the entire social media planet to its core in May. 
In Netflix's The King, Pattinson seemed free, finally, of the bondage of suffering he'd endured throughout his career. The strategy he used to make it to 2019 had worked, and he was clearly enjoying himself more. In fact, he admitted he no longer hated Twilight, which may be more of a testament that he is now in greener pastures of show business. Playing a goofy but simply evil French Prince has Pattinson smiling in a way I've never quite seen from him, and it was refreshing to see him sparring with Timothée Chalamet.
Of course, his greatest performance to date is as Thomas Howard in The Lighthouse. The serious Thomas slowly unravels into an unhinged, Shakespearean performance from Pattinson that is haunting. The film wouldn't really feel like a psychological-horror film if anyone else had taken the role. Pattinson commands the screen alongside his only co-star, Willem Dafoe, in a brilliant take that was Pattinson's true graduation into the next tier of actors. 
Related article: WATCH: Pritan Ambroase On The #metoo Revolution & Powerful Questions That Need Answers
Pattinson's career was given a major boost when cast in Christopher Nolan's highly anticipated film, Tenet. Nolan is arguably the biggest visionary out there and happens to be my favorite filmmaker to sit in the chair. So this news was music to many ears in March of 2019. But nothing would prepare social media for what came two months later.
You'd think a year like I just described couldn't have been better, but Pattinson's biggest moment outshined both Nolan and
The Lighthouse
. Batman. Yes, we all know now, but that news completely took the public for a spin (did you expect any different kind of a response from a comic book fanbase?). Even non-diehards who just casually love films couldn't believe the news. "That stupid actor from
Twilight
 back in 2008 is Batman? Wait…he still makes movies? I thought he died." True quote from a family friend who, like most people, thought Robert Pattinson was the has-been actor I mentioned at the beginning of this article. 
Related article:  FACT-CHECKED Series: Keanu Reeves – 12 Revelations About The Star Of 'Matrix' & 'Tory Story'
The diehards who had taken notice of Pattinson in the mid-2010s, including yours truly, sung the actor's praises when the casting was announced, trying to weather the typical anger-filled storm an actor receives when cast in a controversial role. Once people heard those good reactions and began digging into Robert Pattinson's career (all scratching their heads and asking how the heck this guy came back from the grave) more and more were jumping on the bandwagon, because, as you see, his talent is too great to ignore.
In a neo-noir detective thriller, I expect the true thespian to give the famed caped-crusader an authentic take that rivals the grit and dark themes of Joker. Let's just say I'm not sure I'd take the young ones to see this "super-hero" film. But that's a good thing. Batman wasn't created to be family-friendly, in fact, far from it. Christopher Nolan and Tim Burton understood that. Matt Reeves and Pattinson understand that.
It's funny that so many were offended when Pattinson came out stating that his Bruce Wayne will be just as "crazy and perverse" as his other psychotic roles. I mean, the richest man in the world decides to use his resources by going out at night, gliding across rooftops, dressed as a bat, beating up criminals to a pulp with his hands, while acting as if he's above the law…we'd riot and probably call that man "crazy and perverse." I don't know, just a guess. 
Related article: Why Queen Elizabeth II Is One Of The Greatest Monarchs | Her Majesty Queen Elizabeth II of United Queendom of Great Britain & Northern Ireland (Video Insight)
Of all the actors working today, no one has earned each and every taste of the satisfying success that Robert Pattinson has begun to bask in. People are now turning their eyes to the British native as he prepares for his second debut in the blockbuster world. Pattinson took the long, hard, and honest road to get here, marked by strange and diverse characters many actors would be too frightened to touch with a ten-foot pole, becoming a top-five actor for those roles in my opinion. And now? Robert Pattinson is hitting the gas on these winding roads, fast-tracking his career to the "freeway," joining the ranks of esteemed and beloved actors. That's better than anything money or Oscar gold could ever offer. 
We, at Hollywood Insider, would like to give our support and best of luck wishes to a talented actor Robert Pattinson.
By Merrick Sinclair
More Interesting Stories From Hollywood Insider
– A Tribute To The Academy Awards: All Best Actor/Actress Speeches From The Beginning Of Oscars 1929-2019 | From Rami Malek, Leonardo DiCaprio To Marlon Brando & Beyond | From Olivia Colman, Meryl Streep To Bette Davis & Beyond
– Why Queen Elizabeth II Is One Of The Greatest Monarchs | Her Majesty Queen Elizabeth II of United Queendom of Great Britain & Northern Ireland
– Compilation: All James Bond 007 Opening Sequences From 1962 Sean Connery to Daniel Craig
– In the 32nd Year Of His Career, Keanu Reeves' Face Continues To Reign After Launching Movies Earning Over $4.3 Billion In Total – "John Wick", "Toy Story 4", "Matrix", And Many More
– Want GUARANTEED SUCCESS? Remove these ten words from your vocabulary| Transform your life INSTANTLY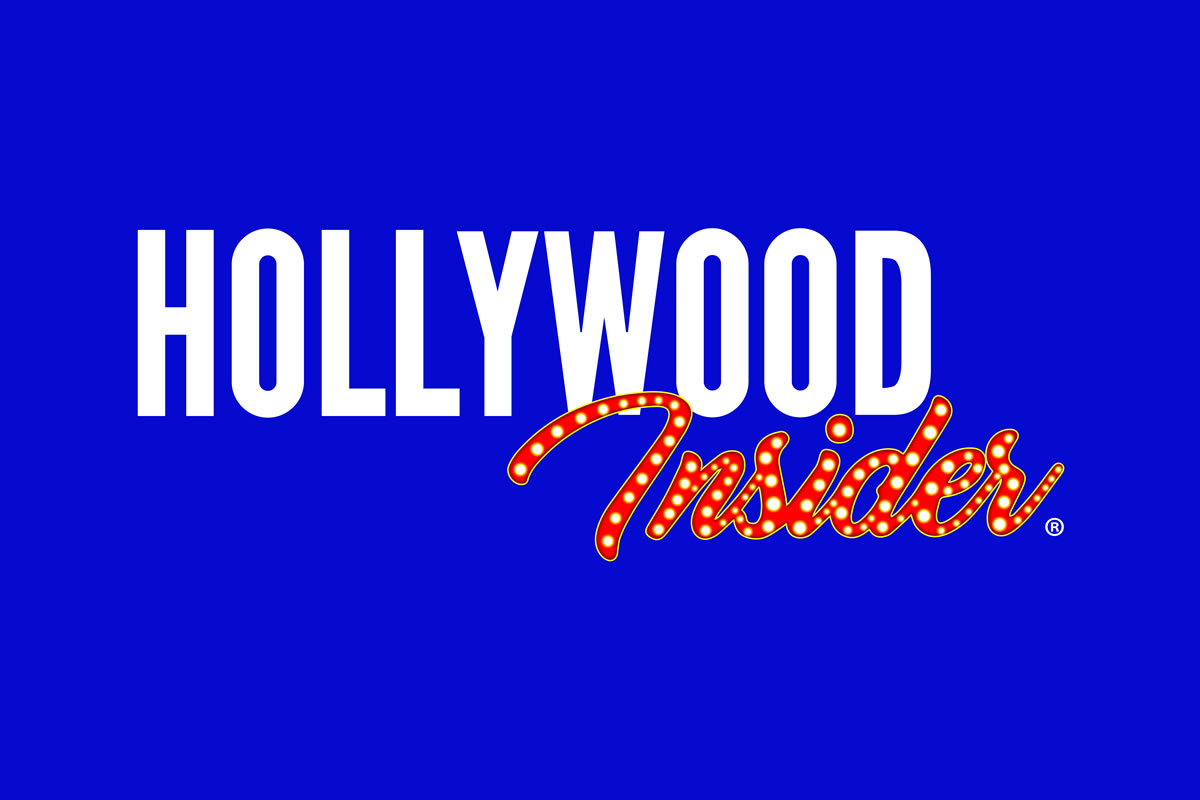 Hollywood Insider  is a media network thatfocuses on substance and meaningful entertainment/culture, so as to utilize media as a tool to unite and better our world, by combining entertainment, education and philanthropy, while being against gossip and scandal.