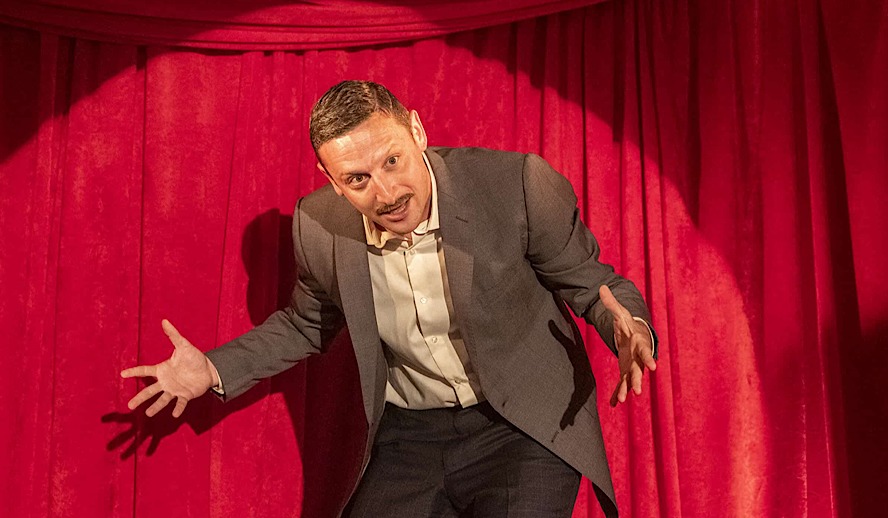 Photo: Tim Robinson/Netflix
The twisted mind of Tim Robinson twists us in all the right places as he creates a trademark of his own niche genre of absurdist humor. After releasing his collection of  Netflix comedy sketches, I Think You Should Leave, a hysterical Tim itches the preposterous scratch so many of us needed but couldn't reach. In this batty batch of sketches, he features some lovely comedy gems such as Andy Samberg, Kate Berlant, Vanessa Bayer, William Forte, and Fred Willard (rest in peace). The type of foul-mouthed, outrageous material can only be brought to life by someone with the type of creative freedom/ fearlessness to expose the most awry bits of their mind. Tim isn't only an incredibly gifted writer (master of the slow-cooking awkwardness with ridiculous plots) but he is also the butt of most of his own jokes, making an absolute mockery of himself unapologetically. 
Related article: Saturday Night Live: 46th Season Premiere Breaks Record for Most Viewed Premiere in Four Years
Related article: HBO Political Talk Show Showdown: 'Last Week Tonight with John Oliver' vs. 'Real Time With Bill Maher'
The Tim Robinson
It's hard to turn the standard "poop" joke into something truly hilarious, but Tim doesn't standardize any of his bits, employing the most juvenile jabs straight into the gut with an incredibly new take. He manages to make it off the charts hilarious.  He uses words like "mud-pie" to describe feces and combines his cartoonish facial expression/ over-the-top body movements with a kind of childish hostility that is so brutal to endure, you are left with no choice but to laugh at its uncomfortable wackiness. His characters are frequently powerless and ridden with anxiety, it's grimacing to watch him combat the endless shame. Tim makes it impossible to anticipate how his reaction to any given scenario will be. This 'poop' humor also occurs in his collection of sketches in the Netflix series Characters. It's a whiplash effect, and you can be sure that you have no way of knowing where the sketch will take you. 
Must-read article: The Masters of Cinema Archives: Hollywood Insider Pays Tribute to 'La Vie En Rose', Exclusive Interview with Director Olivier Dahan
Tim frequently uses the vocabulary of childhood, asking us to return to a mental paradigm when adult behavior seemed strangely alien. His tantrums and emotional episodes are so bizarrely unwarranted, constantly finding new stakes and lengths to take his far-off ideas. In Detroiters, his TV series, the plot revolves around two best friends who work at one of their father's advertising agencies. They act in ways children often imagine they'll act when they grow into adulthood.  Using social commentary and the rule of opposites, he can heighten a normal situation into the most insane thing you've ever seen, or just plainly make a sketch of the most insanely abnormal thing you've ever seen. What's especially funny is (as ludicrous as they are) you may find yourself thinking, "Wow, I've had that impulse," but more than likely would have never in a million lifetimes acted on it.
Related article: MUST WATCH – Hollywood Insider's CEO Pritan Ambroase's Love Letter to Black Lives Matter – VIDEO
An Examination of Viral Thought
Tim frequently examines the power of viral thought – how even the most deranged minds can lead mobs, purely by force of will. His justifications (which are often unsound) are played through with such unwavering commitment, you see other characters following along the trenches of his cuckoo characters until your own logic board begins to crumble away. Elsewhere, he examines how those deranged minds react when the mob turns on them. Once again, it's impossible to know what his screwball behavior will incite in the other characters or in yourself. 
Infamous among his fans is the 'hot dog sketch', where he has it both ways. After crashing his hot dog-shaped car into a clothing store, a man in a hot dog suit attempts to hide his guilt by taking part in the investigation. He decries mob justice (a common practice in his sketches) suggesting that everyone just close their eyes so that "whoever" did it can be allowed to leave without consequence. He also suggests a couple of people near him could be tasked with giving the culprit a spanking. When the two people refuse, another member of the crowd exclaims dejectedly, "Well, one of us is going to have to do it!" Just when you assume he is the loony one, he flips a few coins until there is an odd mixture of the common stock character of "straight man" and eccentricity. Who is going to remain composure versus who is going to go absolutely bonkers, is incredibly unpredictable.  
Related article: The Power of Positivity: Ikorodu Bois + Chris Hemsworth + Russo Brothers + Sam Hargrave
Bemoaning the ubiquity of cell phone addiction, Tim finds ways to stir the dramatic pot by inserting truthful societal dysfunctions into a situation that absolutely does not call for it. The baron of slow churning the unexpected, Tim will shock and surprise you without it feeling the least bit contrived. He is known for going off on speech like rants in front of a crowd of people after doing something super inappropriate. Similar to Detroiters, many of his sketches or roles contain advertising agents or lawyers, people who are typically esteemed by society in some way. It's a real uproar to see how he butchers normalcy every chance he gets. He even had a stealing moment in Seth Rogen's American Pickle, making an appearance and without disappointing, manages to speckle it briefly with his uniquely crazy cadence.  
Must-read article: The Masters of Cinema Archives: Hollywood Insider Pays Tribute to 'La Vie En Rose', Exclusive Interview with Director Olivier Dahan
The Catharsis of Uninhibited Cringe Humor 
In popular shows like The Office, there is a trope of making 'normal' people the victims of embarrassment of an oblivious authority figure. Tim (while also applying this comedic method sometimes) routinely flips the table on every expectation one might have by placing himself in the center and at the cause of some of the most humiliating of circumstances ever seen in comedy. His material is of a darker variety, things tend to escalate into utter chaos, sometimes resulting in death or absolute anarchy. It's unapologetically raunchy and profane, making it a lot of fun to watch because there is less of this kind of material circulating. Much of his social commentary is cathartic to those harboring repressed frustrations with methodical convention, as he boldly embraces some of our culture's ugliest truths using the most unimaginably outlandish premises. 
Related article: Hollywood Insider's CEO Pritan Ambroase: "The Importance of Venice Film Festival as the Protector of Cinema"
After releasing many of his rejected SNL sketches to be streamed, many people have praised Tim for his courageously uninhibited flavor of comedy. Maybe there's not a spot in the mainstream for bold, boundary breaching artists such as Tim or Kyle Mooney (another former SNL comic whose indie projects rupture limits). This off-brand, unconfined humor serves as a chasm to bridge the absurd with the rational, allowing us to dip our toes in uncharted territories. Although Tim is recognized as a talented figure in the industry (having written for the 2018 Emmy's Award Show, as well as starring in his own series, etc.) it's a shame, though understandable, to imagine some of his funniest sketches being rejected by anyone. It's a testament to the power of art in its truest form, a stem will sprout from the cement if it is meant to grow. If one is daring enough to lavage in their most unabashed, uninhibited creative cavities, it's likely to be the type of art that resonates the deepest with someone out there. Depravity is dangerous, and as the truth comes in many forms, Tim Robinson is unleashing the beast of a deep ditch of giggles that are aching to be released. 
Click here to read Hollywood Insider's CEO Pritan Ambroase's love letter to Black Lives Matter, in which he tackles more than just police reform, press freedom and more – click here.
An excerpt from the love letter: Hollywood Insider's CEO/editor-in-chief Pritan Ambroase affirms, "Hollywood Insider fully supports the much-needed Black Lives Matter movement. We are actively, physically and digitally a part of this global movement. We will continue reporting on this major issue of police brutality and legal murders of Black people to hold the system accountable. We will continue reporting on this major issue with kindness and respect to all Black people, as each and every one of them are seen and heard. Just a reminder, that the Black Lives Matter movement is about more than just police brutality and extends into banking, housing, education, medical, infrastructure, etc. We have the space and time for all your stories. We believe in peaceful/non-violent protests and I would like to request the rest of media to focus on 95% of the protests that are peaceful and working effectively with positive changes happening daily. Media has a responsibility to better the world and Hollywood Insider will continue to do so."
Vote with a conscience – Register to Vote – Your vote saves lives and ends systemic racism
Ways to support Black Lives Matter Movement to end systemic racism
– Do you know the hidden messages in 'Call Me By Your Name'? Find out behind the scenes facts in the full commentary and In-depth analysis of the cinematic masterpiece
– A Tribute To The Academy Awards: All Best Actor/Actress Speeches From The Beginning Of Oscars 1929-2019 | From Rami Malek, Leonardo DiCaprio To Denzel Washington, Halle Berry & Beyond | From Olivia Colman, Meryl Streep To Bette Davis & Beyond
– In the 32nd Year Of His Career, Keanu Reeves' Face Continues To Reign After Launching Movies Earning Over $4.3 Billion In Total – "John Wick", "Toy Story 4", "Matrix", And Many More
Tim Robinson, Tim Robinson, Tim Robinson, Tim Robinson, Tim Robinson, Tim Robinson, Tim Robinson, Tim Robinson, Tim Robinson, Tim Robinson, Tim Robinson, Tim Robinson, Tim Robinson, Tim Robinson, Tim Robinson, Tim Robinson, Tim Robinson, Tim Robinson, Tim Robinson, Tim Robinson, Tim Robinson, Tim Robinson, Tim Robinson, Tim Robinson, Tim Robinson, Tim Robinson, Tim Robinson, Tim Robinson, Tim Robinson, Tim Robinson, Tim Robinson, Tim Robinson, Tim Robinson, Tim Robinson, Tim Robinson, Tim Robinson, Tim Robinson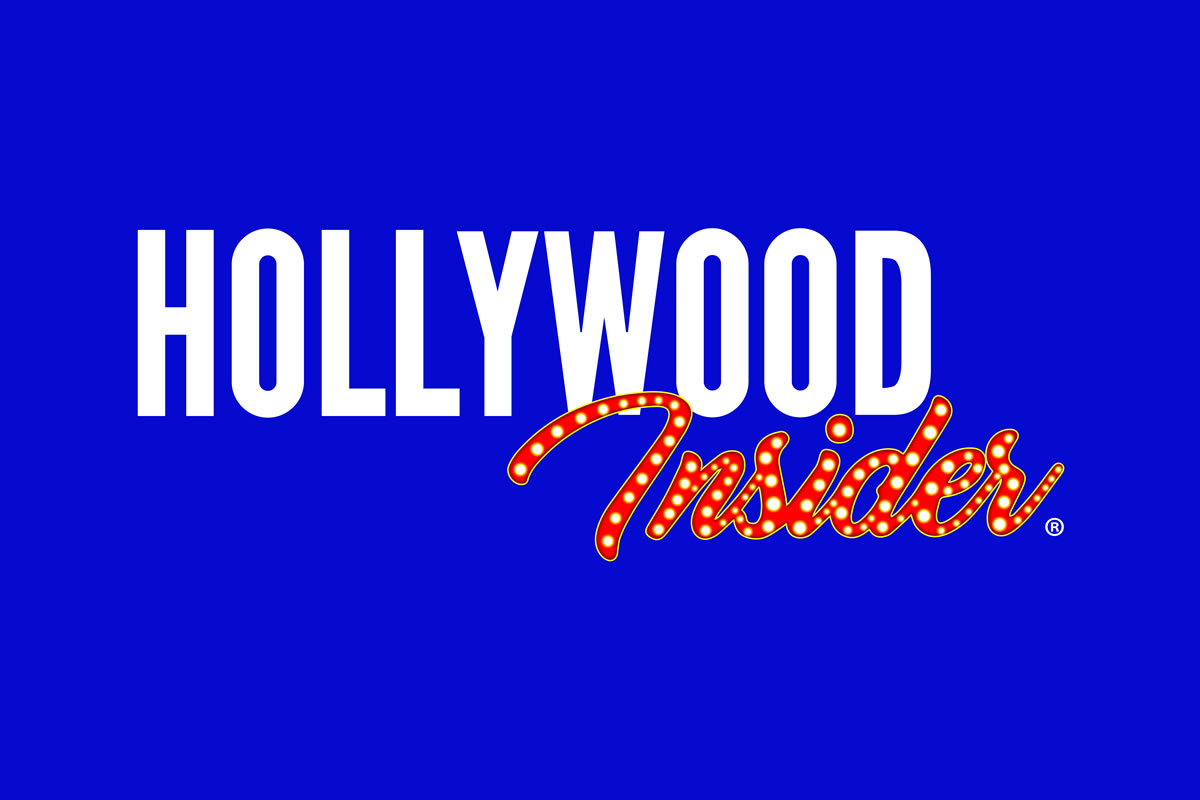 Hollywood Insider  is a media network thatfocuses on substance and meaningful entertainment/culture, so as to utilize media as a tool to unite and better our world, by combining entertainment, education and philanthropy, while being against gossip and scandal.