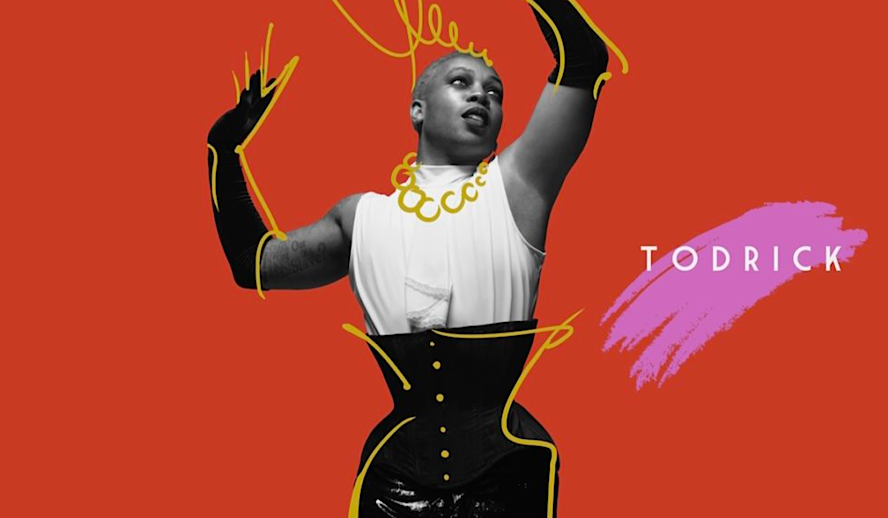 Photo: 'Algorhythm' 
Todrick Hall, as an out and proud gay Black man who has been on Broadway, worked with dozens of celebrities, and now has a new album coming out, is living every theater kid's dream. And now, coming up on June 1st, a new era of Todrick's journey is to be born: his fifth studio album, 'Algorhythm', will be released worldwide just in time for pride. This album, according to Hall, is 80's inspired and is his "best work yet", mixing Michael and Janet Jackson, Prince, Paula Abdul, and Disney's Powerline "in a musical blender".
Before this new chapter, however, let's catch up on some of Hall's previous endeavors. 
Related Video: Full Commentary on 'Top Gun: Maverick': Tom Cruise, Val Kilmer, Jennifer Connelly, Miles Teller
Related video: 'Top Gun: Maverick' Full Premiere Reactions: Tom Cruise, Val Kilmer, Jennifer Connelly, Miles Teller
Related video: EVOLUTION: Every Tom Cruise Role From 1981 to 2021, All Performances Exceptionally Poignant
First Off, His Love of Art was Harnessed at A Young Age
Todrick is one of the fortunate few whose love of the arts was nurtured as a child: When he entered his predominantly White elementary school, he was witnessed by one of the teachers, Pat Carthal, who Todrick still thanks in all of his shows to this day. "She was almost like a human-teacher-fairy godmother," Todrick said in an interview with Bayleigh Dayton, "She was the teacher in charge of the Gifted and Talented Program…she came down and leaned into me and said, 'Some of your teachers are telling me you're very unique and you're creative, and I want to test you for this program. Anyway, she tested me and the rest is history."
The Gifted and Talented Program took trips with Todrick and his classmates from Texas to New York to see Broadway musicals and ballets, and they also taught him theater etiquette. And this support stretched to his home life as well. "Luckily I just had a mom that had the wherewithal to think outside the box," he said, "and [she allowed] me to dance and sing and be creative and mess up the carpet and paint the walls in our house because those things are the things that, like, allowed me to be the person that I am now."
Although his mom did not know anything about the world of the arts, and supposedly didn't know he was queer, she let him pursue his passions: From running around with a red towel on his head to resembling Ariel from 'The Little Mermaid' to performing on cruise lines in his teens, the support of a parent should never go unrecognized as a necessary part of people reaching their dreams. 
Broadway Stardom and the 'American Idol' Detour
Todrick's hard work and nurtured passion as a young boy made it possible for him to pursue his ultimate dream: Getting on Broadway. "I did theater my whole life and my whole goal always was to get to Broadway," he told Dayton, "like, if I am on one Broadway show, that was like, as far as I thought I'd ever go…[but] I only auditioned [for 'The Color Purple'] because I was a huge fan of 'American Idol'…I saw on 'Oprah' that Fantasia was in it." 
In 2008, Todrick auditioned for and got cast in 'The Color Purple' as both ensemble and Harpo's understudy, acting alongside Oprah Winfrey and American Idol season 3 winner Fantasia Barrino. While being in the show, he "saw firsthand how being on ['American Idol'] changed [Fantasia's] life. So, I was like, I think I want to go audition for 'American Idol'."
Related video: Full Premiere Reactions 'Doctor Strange in the Multiverse of Madness': Benedict Cumberbatch & Team
Related Video: OSCAR-NOMINATED – EXCLUSIVE: 'Dune' Full Commentary, Reactions, Making Of – Timothee Chalamet, Zendaya, Oscar Isaac
Related Video: OSCAR-NOMINATED – 'House of Gucci' Full Commentary & Behind the Scenes – Lady Gaga, Adam Driver, Jared Leto, Al Pacino
So, he paused his time on Broadway and auditioned for 'American Idol' and, brilliantly, sang an original song about the judges at the time (Simon Cowell, Kara DioGuardi, Randy Jackson, and guest judge Joe Jonas). Of course, he got on. But although he had been out since he was 15, the show "encouraged" him to "appeal to middle America", which translated to Hall as "don't be too gay, don't do anything outside the box." After he was eliminated from the top 16, he realized he no longer wanted to hide. "When I got off the show, that was like a trigger moment in my life where I was like, 'I will never again be on a show where I'm pretending to be someone else.'"
And then, he went back to the theater and continued to find success, performing in the Broadway production of 'Memphis' and the Lubbock production of 'Cats'. And, years later, he would return to the Broadway stage as the lead in the musical adaptation of 'Kinky Boots', taking on the shoes (or the boots) of singer extraordinaire Billy Porter. He would go on to join the cast of 'Chicago', 'Waitress', and 'Kinky Boots' once more, and hopefully will return. But he owes his future success on Broadway to his career as a Youtube mastermind.
A YouTube Sensation
I was first introduced to Todrick Hall through his incredible Youtube presence. 
Before Broadway and before 'Idol', Todrick was already making videos for Youtube. His first viral hit was 11 years ago and was his "Mcdonald's Drive Thru Song" where he and backup singers sang into a McDonald's Drive-Thru intercom. After that, he continued to demonstrate his unstoppable creativity: He made over 300 videos in five years! He made Disney and Broadway parodies (like "Spell Block Tango", "Disney Dudez", "Alice in WeHoland", "Beauty and the Beat"), pop diva tributes (a tribute "4 Taylor", a tribute "4 Gaga", etc), created the web series 'Pop Star High' (the premise: if pop stars like Ye, Britney, and Nicki Minaj all went to High School together), and more. The more videos he made, the better he became: his storytelling was clever, his compositions were catchy, and his production value was extravagant and clean. 
2014 was when his career in pop music really began to skyrocket: He got hired by Beyoncé to choreograph for her music video "Blow" (after she saw his "End of Time" flash mob at Target), landed a docuseries with MTV called 'Todrick', became a judge on 'RuPaul's Drag Race All Stars 3', and began working on his second studio album, 'Straight Outta Oz', the music project that would truly change his life.
Related article: MUST WATCH – The Hollywood Insider's CEO Pritan Ambroase's Love Letter to Black Lives Matter – VIDEO
Subscribe to The Hollywood Insider's YouTube Channel, by clicking here.
Related article: All Best Actor/Actress Speeches From The Beginning Of Oscars 1929-2019 | Hollywood Insider
'The Wonderful Wizard of Oz' and Todrick Hall
'Straight Outta Oz' is a visual concept album based on 'The Wizard of Oz'. The project features fabulous bright green colors, glittering collars, snatched makeup, and songs that tell the overarching story of Todrick's rise to fame in Los Angeles (Oz being LA in the album). The album, its Deluxe version, and the accompanying film are star-studded, featuring Amber Riley, RuPaul, Bob the Drag Queen, Nicole Scherzinger, Jordin Sparks, Joseph Gordon-Levitt, Raven Symoné, Tamar Braxton, and more. The high-quality visuals and its famous features proved Todrick to be a powerhouse of a creative.
Personally, it's my favorite Todrick album. As written by Christoph Büscher, "['Straight Outta Oz'] is 'The Wizard Of OZ' for the 21st century, a time in which fame, fortune, and identity are the three maxims that dominate our lives." He created a breathtakingly gorgeous hour-long visual film that features some of his strongest lyricism, both of which address identity, police brutality, self-care, and queer culture. All of his skills harnessed when writing parodies of musicals and mashups of pop songs came into play in this exceptional self-released album, and his future projects only solidified this fact.
'Forbidden': Welcome back to Nacirema 
Like 'Straight Outta Oz', his third studio album 'Forbidden' centers in a semi-fictional world that addresses our world's problems: Nacirema, which is the word "American" spelled backward, is a fictional place coined by anthropologist Horace Mitchell Miner and was used as a satirical commentary on American society in his paper "Body Ritual among the Nacirema". The work inspired Todrick so much that he based the album's music and visual composition on the idea. In Todrick's Nacirema, "the norm is to be gay and black, and white people exist as the dregs of society, whilst heterosexuality is considered an offense against the State."
Billboard reported that Todrick stated, "We don't usually get to see this specific kind of imagery. I wanted this to be uncomfortable for people to watch. You have to deal with the fact that [these characters are] doing this big production number, and [Novyart, the character representing Trayvon Martin] is just laying right there."
This era of Todrick's art was heavily supported by many singers, and most significantly by Taylor Swift. The process of creating this album was understandably grueling, and when he reached out for support, she would reassure him, over Domino's cinnamon sticks, that it was going to be a well-received project. In the end, it debuted at No. 2 on the pop Itunes charts and No. 1 overall on the Itunes pop charts. 
Like after his appearance on 'American Idol', 'Forbidden' was a release of a part of Hall he was afraid to channel Todrick told Equality 365:
"I think 'Forbidden' is all of the things that I really wanted to talk about before but I was maybe afraid to do so. When I wrote 'Straight Outta Oz', we were in a very different political time…When Trump took over the White House…In a lot of ways, it has been one of the best things to happen to our country. Because, I have never seen people in our generation really have to fight for things or stand up for rights that we should have had. We have been marching for LGBTQ equality but there has never been a time when I felt all of my rights could be taken away…I think before everybody was trying to figure out what version of a song about popping bottles in the club should I put out to make money. I think right now people are making art that really matters. It transcends just a great melody because the message is more important now. It reminds me of back in the day when people were writing songs about times and issues they are going through. I think it is so beautiful. I am so happy that I am alive in this time when my voice and my music matter so much."
Related article: The Hollywood Insider's CEO Pritan Ambroase: "The Importance of Venice Film Festival as the Protector of Cinema"
Related article: The Masters of Cinema Archives: The Hollywood Insider Pays Tribute to 'La Vie En Rose', Exclusive Interview with Director Olivier Dahan
Related article: – Want GUARANTEED SUCCESS? Remove these ten words from your vocabulary| Transform your life INSTANTLY
"Nails, Hair, Hips, Heels" and "Mask, Gloves, Soap, Scrubs"
After 'Forbidden', Todrick gave us a reprieve from the intensity and gifted us with two parties: 'Haus Party, pt. 1' and  'Haus Party, pt. 2'. And unlike most of his musical projects since "Pop Star High", 'Haus Party' is not married to a narrative. "I'm such a musical theater kid," he told Billboard, "…and I feel really confident and comfortable kind of hiding behind costumes or storylines. And I decided that this year I really wanted to put out music for the first time that was not directed towards any story or narrative, but just have songs that existed on their own."
Brilliantly, Todrick took note of the songs from his previous work that was most popular and applied that data to the 'Haus Party' EPs. "I looked at back at the success of my last album and what songs were the most popular, and people really identified with the songs that I wrote for the queer community, mostly for the dancing in gay clubs." Todrick wanted 'Haus Party' to resemble the ballroom scene. "The 'haus' part was inspired by a fashion house or ballroom house; it just felt very just gay to me. So I wanted to create music for that. I would like this to be an album that, the entire Pride month, you could play from top to bottom and you wouldn't need to mix it with other songs."
And indeed the 'Haus Party' EPs are a perfect Pride mix from beginning to end. He kept all of the songs in the same genre of, House, with bumping electronic, queer sounds of celebration. The first EP had a song featuring Trixie Mattel, the campy number "I Like Boys", and, famously, the internet takeover track "Nails, Hair, Hips, Heels", which has been described as the "definitive song for Pride". The song perfectly encapsulates the music of the ballroom scene, and consists of a list of category demands for a ball runway: It's a dance instruction guide telling the listener which category to serve at the club. "Drop for me, drop for me, drop…Tongue pop for me, pop for me, pop…Throw shade for me, shade for me, shade…" etc, etc. 
Related article: A Tribute to Johnny Depp: The Actor and Musician Who Defined Range
Related video: EVOLUTION: Every Johnny Depp Role From 1984 to 2020, All Performances Exceptionally Poignant
Related article: A Tribute to the Hero & President Volodymyr Zelenskyy: Comedian/Actor, Ukraine's President and Heroic Leader
The second EP 'Haus Party pt. 2' contained more bangers, including remixes of "Nails, Hair, Hips, Heels", and featured Tiffany Haddish and Ciara on some of the tracks, proving that Todrick has an endless amount of famous friends who support his artistry. Even the OG Lola, Billy Porter, showered Todrick's music song with praise, writing on Instagram that "you need to strut your behind to @applemusic… [this song was] made specifically in mind for our fierce #lgbtq community just in time for #pride🌈. Now, excuse me while I have a personal dance uoff." And he couldn't be more correct. I was ready to hit the club with these songs for all of 2020. But, COVID-19 had other plans.
Upon the coronavirus lockdown, everyone's plans were halted. But Todrick never stopped creating. He made another EP from home, appropriately titled 'Quarantine Queen', a project designed to encapsulate the experience of being in lockdown: "Mas(k)ot" spoofed "Bootylicious" by Destiny's Child, bringing attention to all of the events that were shut down due to the virus. "Tiktok" is about the blowing up of Tik Tok. "Meow" featuring Rhea Litré was inspired by 'Tiger King' and it's popularity during the pandemic. And, brilliantly, Todrick even parodied his hit track "Nails, Hair, Hips, Heels" with "Masks, Gloves, Soap, Scrubs", with an accompanying music video that featured footage of queer icons filmed from the safety of their own homes. He replaced the club/runway instructions from the original track with COVID safety protocols and lockdown activities, including "Stay away from me, away from me, away…fold clothes for me, clothes for me, clothes…Febreze for me, febreze for me, febreze!" The grind for Todrick Hall never stops.
In 2021, still during lockdown, Todrick released a final part of the 'Haus Party' trilogy, and unlike its counterparts, 'pt. 3' was focused on songs about love. As reviewed by Atwood Magazine, 'Haus Party pt. 3' "presents Todrick Hall at his most intimate and his most personal: It's a set of love songs, or songs about love, that dive as deep into his heart as they do into his soul in evocative explorations of intimacy, connection, romance, longing, loss, and much more." Although not as popular as the aforementioned EPs, 'Pt. 3' is a special side of Todrick that he wanted to share as one, cohesive experience about love: Loving yourself, loving your first love, having a broken heart, having a crush, and the world of Black, queer romance. If there's one thing about Todrick, he delivers a new experience every time. 
Related article: EVOLUTION: Every Henry Cavill Role From 2001 to 2021, All Performances Exceptionally Poignant
Related article: EVOLUTION: Every Chris Evans Role From 1997 to 2020, All Performances Exceptionally Poignant
Related article: #metoo Revolution: Powerful Questions That Need Answers
Related article: FACT-CHECKED Series: Timothee Chalamet and 32 Facts about The Young Superstar
The 'Femuline' Era
Talk about Todrick's love of mashups: 'Femuline' mixes the words "feminine" and "masculine" together and gifts us with the duel sides of his gender identity. "I wanted to write something that was an anthem and almost like a hall pass or permission slip, for people [who] feel like they're less of a man — or less of whatever it is they want to be — because they're doing the masculine and feminine sides," Todrick told Yahoo, "And I think not just gay men, but people who are pansexual or nonbinary have identified with this [album] in a way."
Todrick has been very open about his experience as a Black man in the LGBTQ+ community, "I think that a big issue we have is that there's a lot of separation and hate and animosity within the gay community against other people," Star Observer reports him saying, "There's a lot of racism within the gay community…I just think it's important for us to be a community…" 'Femuline' is part of Todrick's attempt to join us all together.
Although the beats in 'Femuline' feel like another party, its lyrics are layered and celebrate gender identities. In his track "Both", Todrick raps, "I can be your boy toy, I can be your bride/I can shut my mouth, or I can open wide/Do you want the masculine or feminine side?/I can do both, I can do both." 
'Femuline' is also Todrick's first album that was released by a label rather than on his own. Todrick is now a member of the FrtyFve family
'Femuline Gaymeova' was part 2 of Todrick's Femuline era, containing 9 songs that continue to play with gender, all of which came out just before the announcement of his Femuline Tour. In a review of the tour's experience, Jared Fessler of Broadway World shared, to no surprise, that it was high in its production value and fabulous to witness. "It was a fun evening celebrating Todrick's latest album 'Femuline'. The tour set was bright and colorful…I enjoyed how Todrick recognized his dancers and also had them all share their stories in moments throughout the shows…Todrick has spread awareness and good messages for the LGBTQ+ community where the audience screamed in support. It was a euphoric and supportive energy in the space.
Unfortunately, during the tour, Todrick has announced a need to slow things down for his life and mental health:
"I'm going to be taking a break after this tour, obviously still fulfilling my obligations that I have already committed to, but to really find the happiness in performing that I once had…this industry has been really getting to me and I'm finding it extremely difficult to get on stage and still love what I do. Performing and creating is my life and I can't imagine a world without it…This is not what I thought I signed up for…. I've now done 49 SHOWS since March 12th, and I've met over 7,500 people at the meet and greets…That mixed with interviews, scandal, personal family things, the health of my 5 cats and keeping my home in order while on this tour and [explitive]  DEALING WITH BOYS. The worst part of all lol [I AM] TIRED…this is the life I've signed up for and I'm gonna deliver a great last 5 shows before our tour break. I'm a bit fragile at the moment, but don't get it twisted, I'm still a bad [explitive] even on my worst days. Let's gooooo!"
The Femuline Tour is still going strong and the 'Femuline' era will be coming to a close June 1st upon the release of his newest album 'Algorhythm'!
Related article: Why Queen Elizabeth II Is One Of The Greatest Monarchs | Her Majesty Queen Elizabeth II of United Queendom of Great Britain & Northern Ireland (Video Insight)
Limited Time Offer – FREE Subscription to The Hollywood Insider
Click here to read more on The Hollywood Insider's vision, values and mission statement here – Media has the responsibility to better our world – The Hollywood Insider fully focuses on substance and meaningful entertainment, against gossip and scandal, by combining entertainment, education, and philanthropy.
Get into The 'Algorhythm'
Todrick Hall has been on a nonstop hustle since he got his foot in the door. He's shared that his continuous grind is due to the need to take advantage of every opportunity. "The amount of opportunities that I was right to audition for were so small, being an openly gay African-American man in the industry…" he told Billboard, "I just felt that I needed to get these things out in a way that didn't make me seem like a victim or an angry black man…"
Another contributor of his neverending discography seems to also be inspired by his everchanging relationship with himself. In his interview with Dayton, Todrick shared that he is "mortified of singing in front of people. Terrified." When Dayton started to laugh it off, Todrick continued, sharing, "I am the most insecure person about my voice…My voice is so raspy, and, it's just been like that since I was a kid…Am I'm getting older I'm becoming more, like, accepting of the fact that I just have a raspy voice and that's just what it's gonna be…"
In the announcement of his fifth album 'Alogrhythm' back in April, Todrick wrote on Instagram, "This 80's inspired album is my best work yet, I couldn't be more proud. I have always struggled finding confidence in my voice and my last few albums have mostly been a collection of rapped club bangers…So I'm singing my heart out on this album WHILE giving you club anthems (I can do both)"
Whatever the cause of his hustle, I admire the work ethic and the constant creativity the man produces. He hires POC and queer artists to work with, regularly explores/expresses himself, and has touched so many different genres and mediums that it's hard to meet someone who hasn't crossed his path: He sings and dances to the beat of his own 'Algorhythm'. 
'Algorhythm' comes out June 1st. Three singles from the album are out now!
By Z Murphy 
Click here to read The Hollywood Insider's CEO Pritan Ambroase's love letter to Cinema, TV and Media. An excerpt from the love letter: The Hollywood Insider's CEO/editor-in-chief Pritan Ambroase affirms, "We have the space and time for all your stories, no matter who/what/where you are. Media/Cinema/TV have a responsibility to better the world and The Hollywood Insider will continue to do so. Talent, diversity and authenticity matter in Cinema/TV, media and storytelling. In fact, I reckon that we should announce "talent-diversity-authenticity-storytelling-Cinema-Oscars-Academy-Awards" as synonyms of each other. We show respect to talent and stories regardless of their skin color, race, gender, sexuality, religion, nationality, etc., thus allowing authenticity into this system just by something as simple as accepting and showing respect to the human species' factual diversity. We become greater just by respecting and appreciating talent in all its shapes, sizes, and forms. Award winners, which includes nominees, must be chosen on the greatness of their talent ALONE.
I am sure I am speaking for a multitude of Cinema lovers all over the world when I speak of the following sentiments that this medium of art has blessed me with. Cinema taught me about our world, at times in English and at times through the beautiful one-inch bar of subtitles. I learned from the stories in the global movies that we are all alike across all borders. Remember that one of the best symbols of many great civilizations and their prosperity has been the art they have left behind. This art can be in the form of paintings, sculptures, architecture, writings, inventions, etc. For our modern society, Cinema happens to be one of them. Cinema is more than just a form of entertainment, it is an integral part of society. I love the world uniting, be it for Cinema, TV, media, art, fashion, sport, etc. Please keep this going full speed."
More Interesting Stories From The Hollywood Insider
– Want GUARANTEED SUCCESS? Remove these ten words from your vocabulary| Transform your life INSTANTLY
– A Tribute to Martin Scorsese: A Complete Analysis of the Life and Career of the Man Who Lives and Breathes Cinema 
– Do you know the hidden messages in 'Call Me By Your Name'? Find out behind the scenes facts in the full commentary and In-depth analysis of the cinematic masterpiece
– A Tribute To The Academy Awards: All Best Actor/Actress Speeches From The Beginning Of Oscars 1929-2019 | From Rami Malek, Leonardo DiCaprio To Denzel Washington, Halle Berry & Beyond | From Olivia Colman, Meryl Streep To Bette Davis & Beyond
– In the 32nd Year Of His Career, Keanu Reeves' Face Continues To Reign After Launching Movies Earning Over $4.3 Billion In Total – "John Wick", "Toy Story 4", "Matrix", And Many More
todrick hall, todrick hall, todrick hall, todrick hall, todrick hall, todrick hall, todrick hall, todrick hall, todrick hall, todrick hall, todrick hall, todrick hall, todrick hall, todrick hall, todrick hall, todrick hall, todrick hall, todrick hall, todrick hall, todrick hall, todrick hall, todrick hall, todrick hall, todrick hall, todrick hall, todrick hall, todrick hall, todrick hall, todrick hall, todrick hall, todrick hall, todrick hall, todrick hall, todrick hall, todrick hall, todrick hall, todrick hall, todrick hall, todrick hall, todrick hall, todrick hall, todrick hall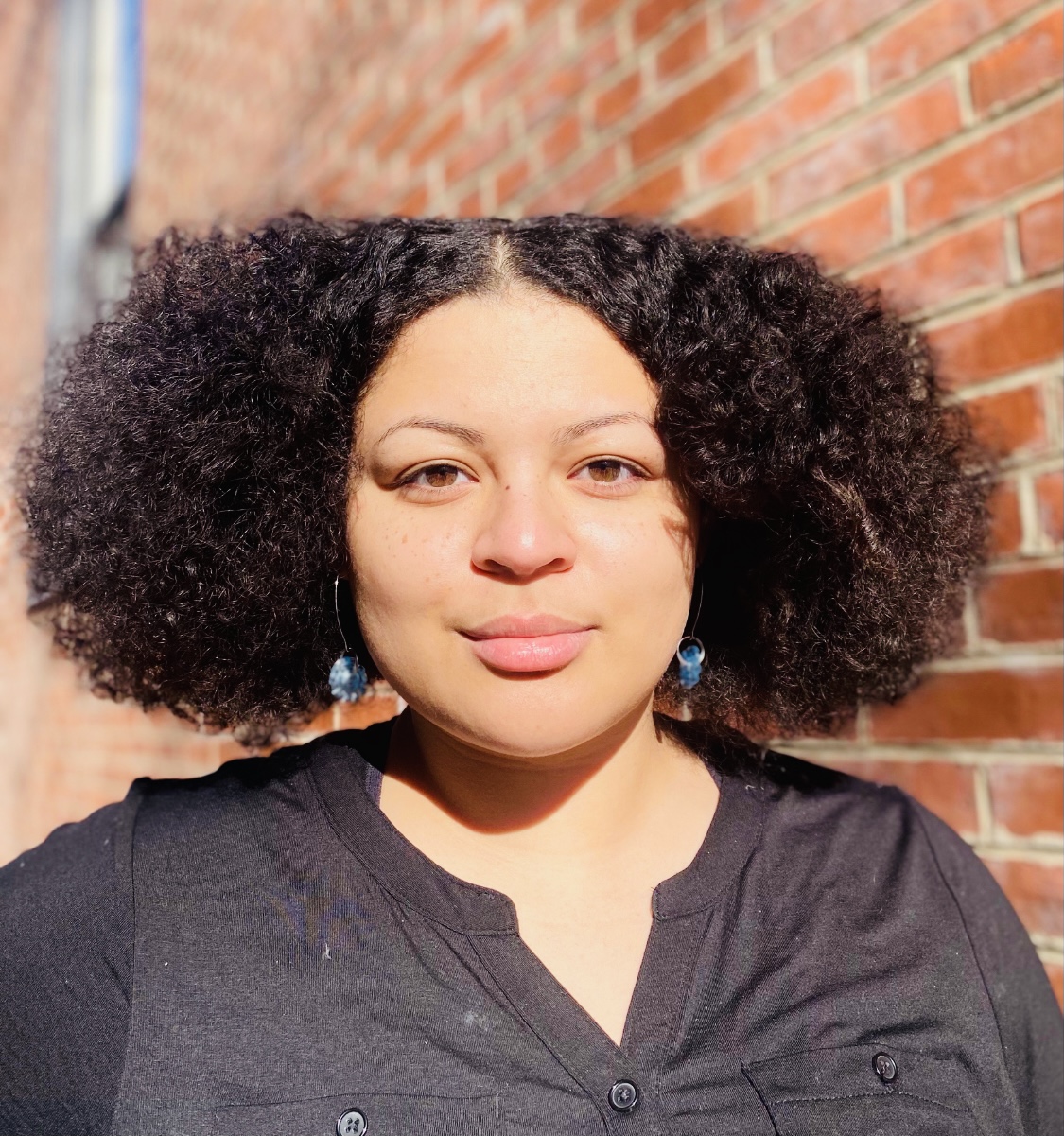 Z Murphy (she/they) has a passion for storytelling. As a queer person of color, Z always aims to challenge their readers to look at art in a new light by putting racial and sexual identities in conversation with pop culture. With this dedication to inspiring respectful and insightful dialogue, Z is thrilled to be a part of the Hollywood Insider cohort, a media network that supports content focused on perceptive exploration rather than gossip.