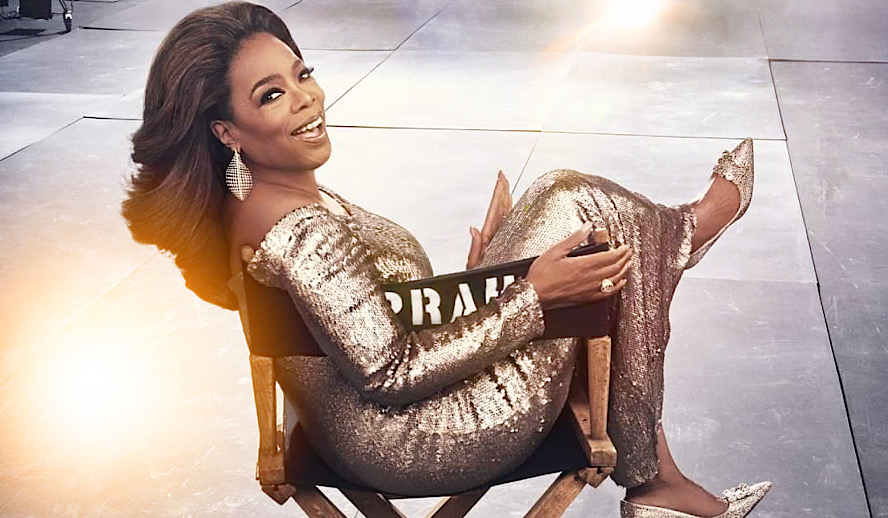 Video Version of this Article
Photo/Video: Oprah Winfrey/O, The Oprah Magazine/Hollywood Insider YouTube Channel
Big things often have small beginnings. This is certainly true of Oprah Winfrey, a superstar talk show host, media mogul, and actress of humble origins who has risen to become one of the most powerful and influential women in the world. Winfrey was born into poverty and is now regarded as the most prolific Black philanthropist on Earth.
So, let's take a look at 32 interesting facts about one of the most successful talents ever – Oprah Winfrey:
#1 Oprah Winfrey was actually named "Orpah" when she was born on January 29th, 1954. "Orpah," taken from a biblical character in the Book of Ruth, was often mispronounced as "Oprah." Eventually, the mispronunciation stuck and she adopted the new name.
#2 Few people know that Oprah Winfrey actually has a middle name. Her full name is Oprah Gail Winfrey. Though they are spelled differently, Oprah's middle name is very similar to the name of her long-time best friend, journalist and editor Gayle King.
#3 Despite vastly different upbringings, Oprah Winfrey and journalist Gayle King have been best friends for decades. The two worked together at Baltimore's WJZ radio station in 1976. Oprah once offered to let Gayle stay with her during a bad snowstorm, and the two very quickly bonded over their shared culture and sense of isolation due to growing up in white neighborhoods.
Related article: Julia Roberts: 32 Facts On Hollywood's Sweetheart with A Million Dollar Smile
Related article: FACT-CHECKED Series: Leonardo DiCaprio and 32 Facts on the Legendary Star
#4 As a child, Oprah was nicknamed "The Preacher" because of her penchant for reciting Bible verses in church.
#5 Winfrey was the victim of sexual abuse throughout her early life. She was raped by a cousin who was babysitting her when she was nine years old and then was molested by a family friend and an uncle in the following years. She openly discussed the abuse on an episode of her show that focused on sexual abuse, which aired on November 10th, 1986.
#6 Oprah takes her diet very seriously. She tends to a beautiful garden of vegetables, which she happily harvests. More unordinary, however, is the fact that she owns and cultivates her own avocado orchard. Winfrey told Trevor Noah on The Daily Show that she grows her own avocados because "It was ridiculous to pay for avocados!"
Related article: The Power of Positivity: Ikorodu Bois + Chris Hemsworth + Russo Brothers + Sam Hargrave
Limited Time Offer – FREE Subscription to Hollywood Insider – Click here to read more on Hollywood Insider's vision, values and mission statement here – Media has the responsibility to better our world – Hollywood Insider fully focuses on substance and meaningful entertainment, against gossip and scandal, by combining entertainment, education, and philanthropy.
#7 Oprah never had her ears pierced when she was a child. So, she decided to have her ears pierced for the first time live on national television. Plastic surgeon Dr. Emily Pollard performed the quick procedure on Oprah's show in 2005, shortly after Oprah had turned 51.
#8 Winfrey was born out of wedlock after a one-night encounter between housekeeper Vernita Lee and veteran Vernon Winfrey. However, Winfrey was raised by her grandmother, Hattie Mae Lee, for the first several years of her life.
#9 Oprah owns at least seven different homes across the United States, including three different houses in California. Most of her time is spent in a 23,000-square-foot mansion located in Montecito, California. Between the seven different estates, Oprah has spent more than $100 million, including the purchase of an estate formerly owned by actor Jeff Bridges.
Related article: MUST WATCH – Hollywood Insider's CEO Pritan Ambroase's Love Letter to Black Lives Matter – VIDEO
Subscribe to Hollywood Insider's YouTube Channel, by clicking here.
#10 Oprah rose up from very humble beginnings before she became one of the richest people in the world.
Her family was so impoverished that Winfrey was often teased at school for wearing dresses made of potato sacks.
#11 Oprah became a news anchor for Nashville's WTVF-TV station when she was just 19. This made her the youngest person, and the first African-American woman, to be hired as a WTVF-TV anchor.
#12 Oprah's first big purchase, once she could afford it, was an entire set of Ralph Lauren bath towels. She explained that growing up sharing bath towels with her half-siblings inspired her to purchase the luxurious set of towels.
Related article: Hollywood Insider's CEO Pritan Ambroase: "The Importance of Venice Film Festival as the Protector of Cinema"
Related article: Live Updates: List of Successes From Black Lives Matter Protests!
#13 Oprah Winfrey has built up a nearly countless list of celebrity interviews, but one stands out as the most well-known. Oprah's interview with musician Michael Jackson on February 10th, 1993 became the fourth most-watched television event in American television history, as well as the most-watched interview of all-time with 90 million viewers. It was the first interview that Jackson had sat for in fourteen years, and was broadcast live from Jackson's home in Neverland Ranch.
#14 Winfrey was nominated for an Academy Award for Best Supporting Actress at the 58th annual Academy Awards. The nomination was for her role in Steven Spielberg's The Color Purple, based on Alice Walker's 1982 novel, which features Winfrey in the role of Sofia.
#15 Winfrey is often regarded as the first talk show host to adopt a more personal and intimate style of interview. Her willingness to discuss her own personal issues, such as sexual abuse and struggles with weight, created warmth, and rapport with both her audience and interviewees. This more intimate style of communication has become the norm thanks to Oprah's influence.
Related article: Must Watch: 'They've Gotta Have Us' Beautifully Chronicles Black Hollywood's Progress
Related article: Theresa Kachindamoto is a Real-Life Black Queen, A True Leader
#16 In 1998 Oprah and her HARPO Entertainment Group helped to create Oxygen Media, a cable network aimed specifically at women. Today the Oxygen Media network focuses mostly on true-crime drama.
#17 In 1971, at age 17, Winfrey won the Miss Black Tennessee beauty pageant. The pageant tests African American women's skills in speech, poise, style, and talent.
#18 Oprah Winfrey is the world's first black female billionaire, as well as the richest African-American woman in the world, having made it onto Forbes' billionaire list in 2003. She is even sometimes regarded as the most influential woman in the world.
Related article: Do you know the hidden messages in 'Call Me By Your Name'? Find out behind the scenes facts in the full commentary and In-depth analysis of the cinematic masterpiece
Related article: 'God's Own Country' is a Must Watch for Fans of 'Call Me By Your Name'
#19 Winfrey was awarded the Presidential Medal of Freedom by President Barack Obama in 2013. The award is the highest civilian honor that can be bestowed upon a United States citizen. Winfrey was awarded the medal due to her many journalistic, philanthropic, and communicative successes.
Hattie Mae was strict, often inflicting physical punishments on the young Winfrey, but she was also affectionate. Lee taught Oprah how to read, and gave her a dedication to achieving success.
#21 Like most people, Oprah Winfrey has a pet peeve. In an interview with The Late Show host Stephen Colbert, Winfrey revealed that she dislikes when people chew gum in front of her. The intense feelings stem from her childhood, as her grandmother would chew gum and stick it around the house in an attempt to save it for later.
Related article: Black Mothers Join Politics After Innocent Sons Killed By Police Brutality
Related article: Marsha P. Johnson: 32 Facts on HER Glorious Life, Black Trans Lives Matter
#22 Oprah's favorite book of all time is Harper Lee's To Kill a Mockingbird, and both the novel and film adaptation had a profound influence on the young Winfrey. Oprah once pursued an interview with author Harper Lee, but after a lunch meeting, Lee respectfully refused to sit for an interview. Winfrey's love for reading inspired Oprah's Book Club, which contains 85 book recommendations picked by the woman herself.
#23 Oprah's early life was full of traumatic events. When she was 14 years old she became pregnant but lost the newborn son during birth. In 2015, she revealed that she had named the lost child Canaan, which Oprah explained: "means new land, new life."
#24 In the October 2013 issue of her magazine O, Winfrey revealed that she is afraid of balloons. She explains that a popping balloon reminds her of gunfire, and so she is uncomfortable around them. However, she was forced to face her globophobia when her staff decorated her office for her 40th birthday in 1994.
Related article: FACT-CHECKED Series: Armie Hammer and 32 Facts About Our Mega-Star
Related article: FACT-CHECKED Series: Timothée Chalamet and 32 Things About This Extraordinary Superstar
#25 In 2018 Oprah became the first African-American woman to earn a Cecil B. DeMille Award. The award is an honorary Golden Globe award, given to those who make outstanding contributions to the entertainment industry.
#26 Winfrey owns multimedia production company Harpo Productions, which produces The Oprah Winfrey Network and O, The Oprah Magazine. Harpo shares a name with Winfrey's on-screen husband in The Color Purple and is also "Oprah" spelled backward.
#27 Oprah has been with long-time partner Stedman Graham since 1986. Graham is the owner of S. Graham & Associates, a corporate and educational marketing and consulting firm, as well as an adjunct professor. While Graham proposed to Winfrey in 1993, the two have remained unmarried and instead choose to remain as "spiritual partners."
Related article: Robert Pattinson Biography: 32 Facts on the Reluctant Star of 'Tenet', 'Batman' & 'Twilight' Series
Related article: A Tribute To The Academy Awards: All Best Actor/Actress Speeches From The Beginning Of Oscars 1929-2019 | From Rami Malek, Leonardo DiCaprio To Marlon Brando & Beyond | From Olivia Colman, Meryl Streep To Bette Davis & Beyond
#28 Oprah has been involved in a bit of a feud with rapper 50 Cent. The friction between the two has been caused by opposing stances on several social justice cases, including the MeToo movement. Notably, 50 Cent actually named his dog Oprah, which isn't very flattering. The rapper explained to Winfrey that, "I saw I was developing negative feelings for someone who doesn't even know me… I gave it to the dog because I was excited about the dog."
#29 Winfrey underwent a DNA test in 2006, for the PBS show African American Lives. The test revealed that Oprah is around 8% Native American, which came as a surprise to her. However, she sees a bit of herself in all cultures, largely thanks to her experience as a television host.
#30 Since the magazine's debut on April 19th, 2000, Oprah has appeared on every single cover of
O, The Oprah Magazine.
After twenty years, that adds up to over 200 covers that Oprah has appeared on. Oprah explains that she's on every cover of O because, "I knew how hard it was to find celebrities to come on the show every single day, every week, every month, year after year… I knew that if you start a magazine and you were celebrity dependent, you wouldn't be able to continue, it's just a big challenge."
Related article: FACT-CHECKED SERIES: Prince Harry and 32 Facts on the Duke of Sussex
Related Article: Want GUARANTEED SUCCESS? Remove these ten NORMAL & CRUEL words | Transform your life INSTANTLY
#31 Winfrey has a history of voice acting in a variety of different productions. Her most recognized voice acting roles include Gussie the goose in Charlotte's Web, Judge Bumbleton in Bee Movie, and Eudora in Disney's The Princess and the Frog.
#32 Oprah has acted in a number of immensely popular live-action films and television series as well. Her standout roles include Sofia in The Color Purple, Zora Williams in Before Women Had Wings, Sethe in Beloved, and Mrs. Which in A Wrinkle in Time.
We, at Hollywood Insider,admire, respect, and intentionally look up to the greatness of Oprah. Your career, achievements, and humanitarianism is a testament to the power of an individual when it is supported by a positive intention and daringness to create your own path with courage and love. We will continue to support you and cheer you on as fans, students, and followers of the Oprah principles.
Click here to read Hollywood Insider's CEO Pritan Ambroase's love letter to Black Lives Matter, in which he tackles more than just police reform, press freedom and more – click here.
An excerpt from the love letter: Hollywood Insider's CEO/editor-in-chief Pritan Ambroase affirms, "Hollywood Insider fully supports the much-needed Black Lives Matter movement. We are actively, physically and digitally a part of this global movement. We will continue reporting on this major issue of police brutality and legal murders of Black people to hold the system accountable. We will continue reporting on this major issue with kindness and respect to all Black people, as each and every one of them are seen and heard. Just a reminder, that the Black Lives Matter movement is about more than just police brutality and extends into banking, housing, education, medical, infrastructure, etc. We have the space and time for all your stories. We believe in peaceful/non-violent protests and I would like to request the rest of media to focus on 95% of the protests that are peaceful and working effectively with positive changes happening daily. Media has a responsibility to better the world and Hollywood Insider will continue to do so."
Vote with a conscience – Register to Vote – Your vote saves lives and ends systemic racism
Ways to support Black Lives Matter Movement to end systemic racism
– Do you know the hidden messages in 'Call Me By Your Name'? Find out behind the scenes facts in the full commentary and In-depth analysis of the cinematic masterpiece
– A Tribute To The Academy Awards: All Best Actor/Actress Speeches From The Beginning Of Oscars 1929-2019 | From Rami Malek, Leonardo DiCaprio To Denzel Washington, Halle Berry & Beyond | From Olivia Colman, Meryl Streep To Bette Davis & Beyond
– In the 32nd Year Of His Career, Keanu Reeves' Face Continues To Reign After Launching Movies Earning Over $4.3 Billion In Total – "John Wick", "Toy Story 4", "Matrix", And Many More
Oprah winfrey, Oprah winfrey, Oprah winfrey, Oprah winfrey, Oprah winfrey, Oprah winfrey, Oprah winfrey, Oprah winfrey, Oprah winfrey, Oprah winfrey, Oprah winfrey, Oprah winfrey, Oprah winfrey, Oprah winfrey, Oprah winfrey, Oprah winfrey, Oprah winfrey, Oprah winfrey, Oprah winfrey, Oprah winfrey, Oprah winfrey, Oprah winfrey, Oprah winfrey, Oprah winfrey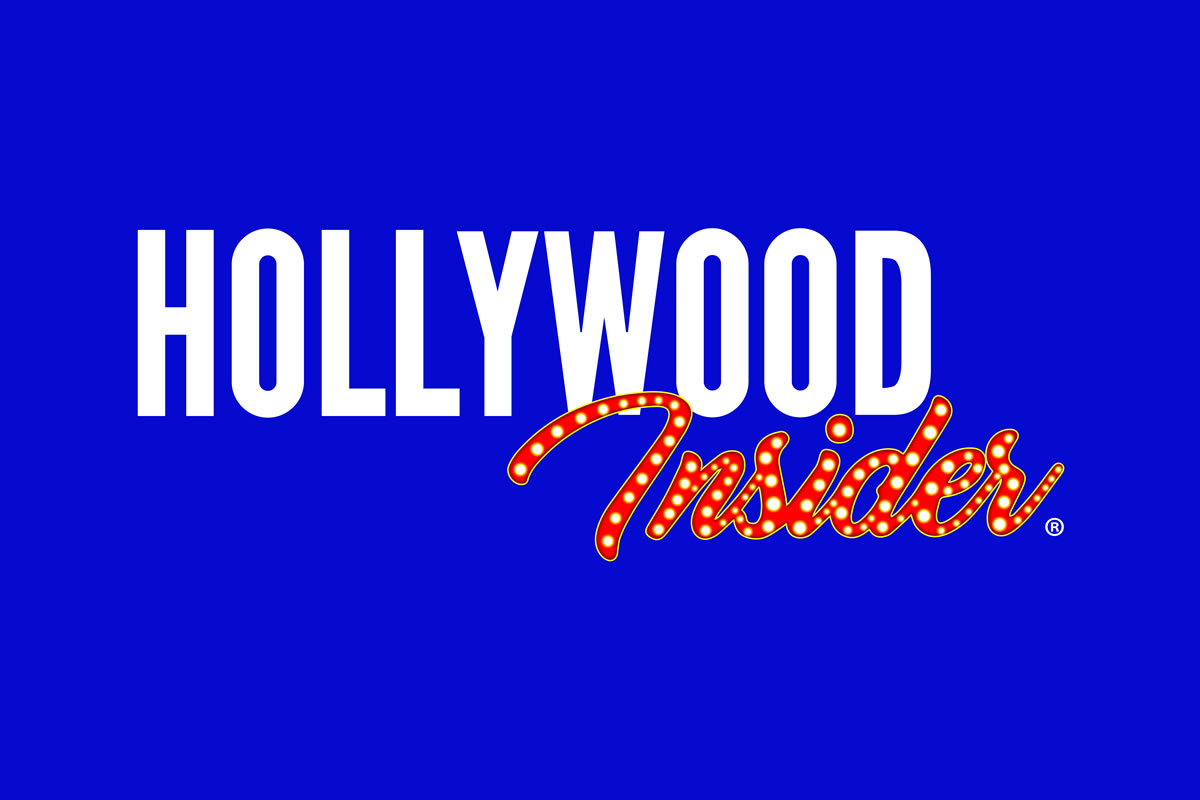 Here at Hollywood Insider we are against news published via aggregates and bots, and only humans are allowed to choose, write and decide which news fit our mission statement, are based on facts and should be published. Hence, only our "news articles" will have the author as Hollywood Insider Staff Writer.