Photo: Britney Spears Album Covers
Britney Spears is a pop music icon. From her early days as a "Mouseketeer" on Disney's Mickey Mouse Club to prancing around a school hallway in a uniquely altered catholic schoolgirl uniform, Britney has experienced a roller coaster of a career. Before her very public mental health woes, she released a multitude of pop hits that solidified her spot as a pop princess. 
Related article: WATCH: Pritan Ambroase On The #metoo Revolution & Powerful Questions That Need Answers
While her current status as an active performer is unclear, there is no argument that Britney Spears is a household name with a discography overflowing with catchy, artful tunes that rival performers twice her age. One of her most memorable hits, Oops…I Did It Again, turned 20 on March 27, 2020. Gone are the days of countdowns and music video premieres, but that doesn't mean the world can't mark this momentous occasion with a stroll down Britney-inspired memory lane. 
Subscribe to Hollywood Insider's YouTube Channel, by clicking here.  
Britney Spears – Time Flies When You're On Mars 
At a time when we all wish we could escape our quarantined country, we can't help but wonder… is there really a group of epic dancers with precisely coordinated dance moves trotting all over the surface of Mars?
 The pop icon herself marked this occasion with a sentimental Instagram post, "Oops!….how did 20 years go by so fast?!??! I can't believe it. I remember that red suit was so freaking hot …. but the dance was fun and it made the shoot fly by!!!!! And now we're sitting in quarantine wishing we were on Mars….. of course, I am just kidding !!!!! But seriously you have all shown so much support for this song and I thank you for it …. sending love to you all." 
Exclusive: The Launch of NEWEST ANIMATED TALK SHOW – 'The Anytime Show' with host Mister H. I. | Much needed humor and perspective
The song was the debut single from her second studio album of the same name. The album earned Britney a Grammy nomination in 2001 for Best Female Pop Vocal Performance. Looking past her iconic red-hot latex catsuit and impeccably coiffed hair, the shoot wasn't as flawless as it looked. While Britney's post recalled the pleasant memories from the shoot, she didn't mention receiving four stitches after a large camera fell on her head. 
It was said that Britney resumed filming the video four hours after the camera snafu. The image of Britney dancing her way through Mars' atmosphere has become an image that is synonymous with the pop music era of the late 90's and early 2000's. 
​Related article: FACT-CHECKED Series: Timothée Chalamet and 32 Things About This Extraordinary Superstar
The Infamous Red Cat Suit
As uncomfortable as her skin-tight suit may have been, it has become one of the most emblematic articles of Britney's closet, even becoming a widely recognized Halloween costume.
The bold Halloween look is often accompanied with Britney's combed over hairstyle, complete with the voluminously teased pouf that easily adds six inches to your height. The costume has thrust back into popular culture in recent years with Urban Outfitters selling a replica for Halloween on their website. A popular choice indeed, as it sold out in 3 days. 
Limited Time Offer – FREE Subscription to Hollywood Insider, for substance and meaningful entertainment that is free of gossip and scandal, click here
While her choice of clothing may have seemed insignificant at the time, and expectedly more insignificant in decades following, the notoriety of the fiery latex one-piece proved that Britney really was "not that innocent," and shows just how powerful pop culture's influence is on our society. Twenty years after a music video debuted, people still recognize the outfit Britney had worn? Not only do people recognize it, they wear it! Many of the people who may have worn this costume for Halloween quite possibly weren't even alive when this video premiered! Talk about some serious staying power!
Related article: Genius Robert Pattinson and His 15-Year Strategy to 'Tenet' & 'Batman'
Video Version of this Article
At a time when social media wasn't prevalent, the world sourced entertainment from music video countdowns on MTV. Total Request Live, also known as TRL, was a daily countdown show that ranked music videos in descending order from 10 to 1. Britney's video for Oops…I Did It Again was a staple on the show, premiering on the show and reigning as the favorite video for weeks after its debut. 
Interestingly, when the shift of mass media occurred and TRL fell into oblivion, Britney's preceding smash hit Baby One More Time, was voted in the number one spot as the most iconic video of all time. Fun fact: Nigel Dick directed Britney in both Baby One More Time and Oops…I Did It Again. TRL has since been revived in a different format. In addition to MTV playing the video on heavy rotation, Billboard Magazine ranked Oops as the number 33 Best Music Videos Since 2000. 
Related Article: The Verified Complete List of Every Female Best Director Oscar Winner: Fact-Checked Series 
From Mars to Planet Hollywood
It's a fact that few songs and music videos have made such a significant impact as Oops… I Did It Again. In 2014, Britney's iconic spandex suit became part of a temporary exhibit called Britney Spears- Piece of Me, which ran in conjunction with her residency at Planet Hollywood in Las Vegas, Nevada. With a song and video that went down in history, an epic costume to accompany it, and over 3 million copies of the titular album sold in less than three weeks after it's debut, Oops…I Did It Again has earned its place in pop culture history.
Related Article: Want GUARANTEED SUCCESS? Remove these ten words | Transform your life INSTANTLY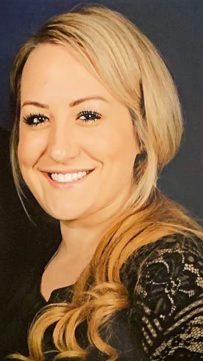 Raquel Kokkoros is currently a writer for Hollywood Insider. Enchanted by the illustriousness of cinema, Raquel is proud to contribute to a team that prioritizes quality journalism and respect for the entertainment business being utilized as a tool to better the world. Raquel believes in emphasizing elements of film and television that deserve an unbiased platform. Proud to provide an optimistic stage for the diverse offerings of Hollywood, Raquel enjoys writing from a fair, understanding, and truthful perspective –  a philosophy that embodies the ethos of Hollywood Insider.