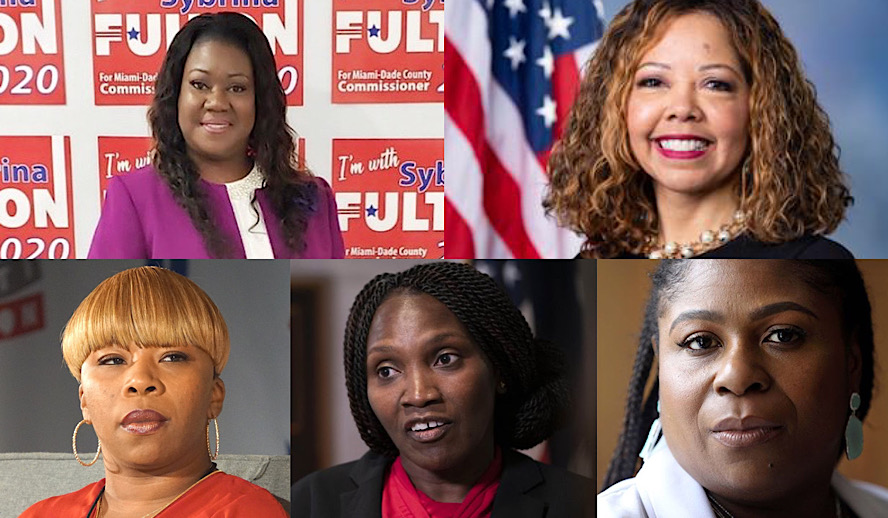 Video Version of this Article
Photo/Video: Sybrina Fulton, Lucy McBath, Lesley McSpadden, Wanda Cooper-Jones, Samaria Rice/Hollywood Insider YouTube Channel
Black mothers joining politics after their innocent sons were killed by police brutality is a powerful form of protest and movement. The Black Lives Matter movement is committed to fighting back against police brutality and the wrongful death of Black people at the hands of law enforcement – at least one part of the movement as it covers many other areas too. The latest such event that has dominated national headlines is the death of George Floyd, a Black man from Minneapolis who was killed during an arrest. Floyd was accused of using counterfeit money in a grocery store, and during the ensuing arrest, police officer Derek Chauvin knelt on Floyd's neck for nearly eight minutes, asphyxiating and killing him. 
George Floyd is only the latest in a long line of Black men and women killed during interactions with law enforcement. The abuse and death of Black people such as Rodney King, Trayvon Martin, Breonna Taylor, Elijah McClain, and Eric Garner have sparked protests in the past, with these key figures representing the Black community as a whole. The Black Lives Matter movement, which is currently sweeping the world to demand change and reform, shows no signs of slowing down. 
Related article: Hollywood Insider's CEO Pritan Ambroase's Love Letter to Black Lives Matter
However, it is not only the victims of police violence that can elicit change. The loved ones that these victims leave behind also have the power to make a difference. For example, the mothers of some of the victims of police brutality have stood up to speak out against the system that killed their children. Everyone has a mother, and these mothers have drawn the strength to not only continue on after the loss of their children, but to help change the world for future generations. Thus, instead of just reacting to the pain, these powerful mothers are transmuting their pain as catalysts for change. 
Black Mothers Join Politics: Sybrina Fulton
On February 28th, 2012, 17-year-old Black high school student Trayvon Martin was shot to death while walking home from a convenience store. The shooter, George Zimmerman, was the neighborhood watch coordinator for the Sanford, Florida gated community where Martin was visiting relatives. After an extensive trial, Zimmerman was acquitted of all charges against him. 
Related article: Innocent Kind Elijah McClain "Legally" Murdered by Thug Police Officers
Now, more than eight years after her son was killed, Trayvon Martin's mother Sybrina Fulton has qualified to run for public office in Florida. According to NPR, Fulton is seeking an open seat for Miami-Dade County commissioner. Her platform emphasizes strict gun control, affordable housing, improving public transportation, and closing the income gap. However, Fulton told The Guardian that she is not advocating for the defunding of police departments, a position which has seen widespread support after George Floyd's death. Instead, she feels that, "We need police with better standards, and police with better ethics and better work habits."
Video: Hollywood Insider YouTube Channel
Black Mothers Join Politics: Lucy McBath
On November 23rd, 2012, 17-year-old high school student Jordan Davis was shot and killed at a Jacksonville, Florida gas station by gunman Michael David Dunn. An argument occurred between Davis and his three friends and Dunn, over loud music being played by the teens. 
Six years later, in 2018, Jordan Davis' mother, Lucy McBath, ran a successful campaign for Congress in Georgia's sixth congressional district. Huffpost explained that Democrat McBath's platform was heavily focused on gun reform, and she also served as a spokeswoman for gun control group Moms Demand Action. Earlier this month, McBath also took part in a Capitol Hill hearing in support of the family of George Floyd. According to Georgia Recorder, McBath implored her colleagues in Congress to support legislation that will restrict police enforcement tactics. She said during the hearing, "I feel the pain experienced by too many families every single day, and every single day it happens, it's like a sucker-punch to my heart and my gut."
Related article: Live Updates: List of Successes From Black Lives Matter Protests!
Black Mothers Join Politics: Lesley McSpadden 
On August 9th, 2014, 18-year-old Black teenager Michael Brown Jr. was fatally shot in Ferguson, Missouri after an altercation with police officer Darren Wilson. Two conflicting reports, one by Wilson and one by Brown's friend Dorian Johnson, paint two differing pictures of the incident. Nevertheless, Michael Brown was shot a total of six times in the front of his body, and twelve shots in total were fired by Wilson. The shooting led to country-wide outrage and protests from the Black Lives Matter movement. 
Last year, Michael Brown's mother Lesley McSpadden ran for Ferguson's city council, entering a three-way race with two other candidates. St. Louis Post-Dispatch reported that McSpadden faced longtime incumbent Councilman Keith Kallstrom and fellow candidate Fran Griffin. SLPD later reported that McSpadden lost the race to Griffin, who received the majority vote. According to the report, McSpadden ran because she wanted to, "…go back and do something right in a place that did something so very wrong to my son, and I think that's what my son would want as well." Despite losing the race, McSpadden's efforts set an important precedence for mothers to speak out against the violence experienced by the Black community. 
Related article: Good Cop Stephen Mader Fired For REFUSING to Shoot A Black Person
Limited Time Offer – FREE Subscription to Hollywood Insider, independent media network for substance and meaningful entertainment that is free of gossip and scandal, factual news on culture, click here
Black Mothers Join Politics: Wanda Cooper-Jones
Many more Black mothers are coming out in support of the Black Lives Matter movement, even if they aren't engaging in politics. According to 11Alive, Wanda Cooper-Jones, mother of Ahmaud Arbery, has spoken up in support of a new hate crimes bill that was recently passed in Georgia. Arbery, a 25-year-old Black man, was shot by three white men on February 23rd while out for a jog in Brunswick, Georgia. The hate crimes bill being supported by his mother will create harsher penalties for crimes motivated by race, color, religion, sex, gender, disability, and the like. 
Black Mothers Join Politics: Samaria Rice 
Samaria Rice is also taking strides towards protecting young Black children. Her twelve-year-old son, Tamir, was playing with a toy gun when he was shot and killed by police officers on November 22nd, 2014. USA Today reveals that Samaria still hasn't recovered, as she explained, "It's an empty feeling of loss when you don't have your puzzle complete." 
However, Tamir Rice's mother is hoping to improve the lives of children just like her son. She told USA Today, "I have to do this for him, I am his voice." Samaria Rice has traveled to colleges to speak out against police brutality, and has also spoken out in support of similar police brutality victims such as Ahmaud Arbery and George Floyd. In 2016, she founded the Tamir Rice Foundation in Cleveland, Ohio, which invests in the growth and enrichment of children through after-school programs in arts and culture. The foundation also supports police reform, including the implementation of new policies and laws to promote police accountability and community oversight. 
Related article: Donald Trump Attacks Press Freedom, Cops Assault Journalists Bloody
Subscribe to Hollywood Insider's YouTube Channel, by clicking here. 
Breonna Taylor's family 
Breonna Taylor's family is also vocal in their support of the Black Lives Matter movement. Taylor, a 26-year-old EMT, was shot and killed by officers of the Louisville, Kentucky police department on March 13 of this year. When three plainclothes LMPD officers executed a no-knock search warrant into Taylor's apartment, Taylor's boyfriend fired a gun to stop what appeared to be a break-in. In the ensuing gunfight, EMT Breonna Taylor was shot eight times. 
Taylor's family has since called for action and change from the police department and Louisville mayor. According to TIME, a new law was passed on June 11th that bans no-knock search warrants throughout the city. The new policy was appropriately dubbed "Breonna's Law." Breonna's mother Tamika Palmer explained, "All [Breonna] wanted to do was save lives, so with this law, she will continue to get to do that… she would be so happy." However, the family has also said that this law is simply the first step, and that the city must continue to hold its officers accountable. 
While many of these mothers and families have succeeded in making a difference for the future, new examples of racial violence continue to show up every day. In light of recent events, and with protests continuing around the world, the Black Lives Matter movement is at the forefront of the social consciousness. The more people stand up and speak, the more likely that change will occur. For mothers who have lost their children to violence, inciting positive change is the only path towards a better future. Black Lives Matter.
By Thomas McNulty
Click here to read Hollywood Insider's CEO Pritan Ambroase's love letter to Black Lives Matter, in which he tackles more than just police reform, press freedom and more – click here.
An excerpt from the love letter: Hollywood Insider's CEO/editor-in-chief Pritan Ambroase affirms, "Hollywood Insider fully supports the much-needed Black Lives Matter movement. We are actively, physically and digitally a part of this global movement. We will continue reporting on this major issue of police brutality and legal murders of Black people to hold the system accountable. We will continue reporting on this major issue with kindness and respect to all Black people, as each and every one of them are seen and heard. Just a reminder, that the Black Lives Matter movement is about more than just police brutality and extends into banking, housing, education, medical, infrastructure, etc. We have the space and time for all your stories. We believe in peaceful/non-violent protests and I would like to request the rest of media to focus on 95% of the protests that are peaceful and working effectively with positive changes happening daily. Media has a responsibility to better the world and Hollywood Insider will continue to do so."
Vote with a conscience – Register to Vote – Your vote saves lives and ends systemic racism
Ways to support Black Lives Matter Movement to end systemic racism
– Do you know the hidden messages in 'Call Me By Your Name'? Find out behind the scenes facts in the full commentary and In-depth analysis of the cinematic masterpiece
– A Tribute To The Academy Awards: All Best Actor/Actress Speeches From The Beginning Of Oscars 1929-2019 | From Rami Malek, Leonardo DiCaprio To Denzel Washington, Halle Berry & Beyond | From Olivia Colman, Meryl Streep To Bette Davis & Beyond
– In the 32nd Year Of His Career, Keanu Reeves' Face Continues To Reign After Launching Movies Earning Over $4.3 Billion In Total – "John Wick", "Toy Story 4", "Matrix", And Many More
Black Mothers, Black Mothers, Black Mothers, Black Mothers, Black Mothers, Black Mothers, Black Mothers, Black Mothers, Black Mothers, Black Mothers, Black Mothers, Black Mothers, Black Mothers, Black Mothers, Black Mothers, Black Mothers, Black Mothers, Black Mothers, Black Mothers, Black Mothers, Black Mothers, Black Mothers, Black Mothers, Black Mothers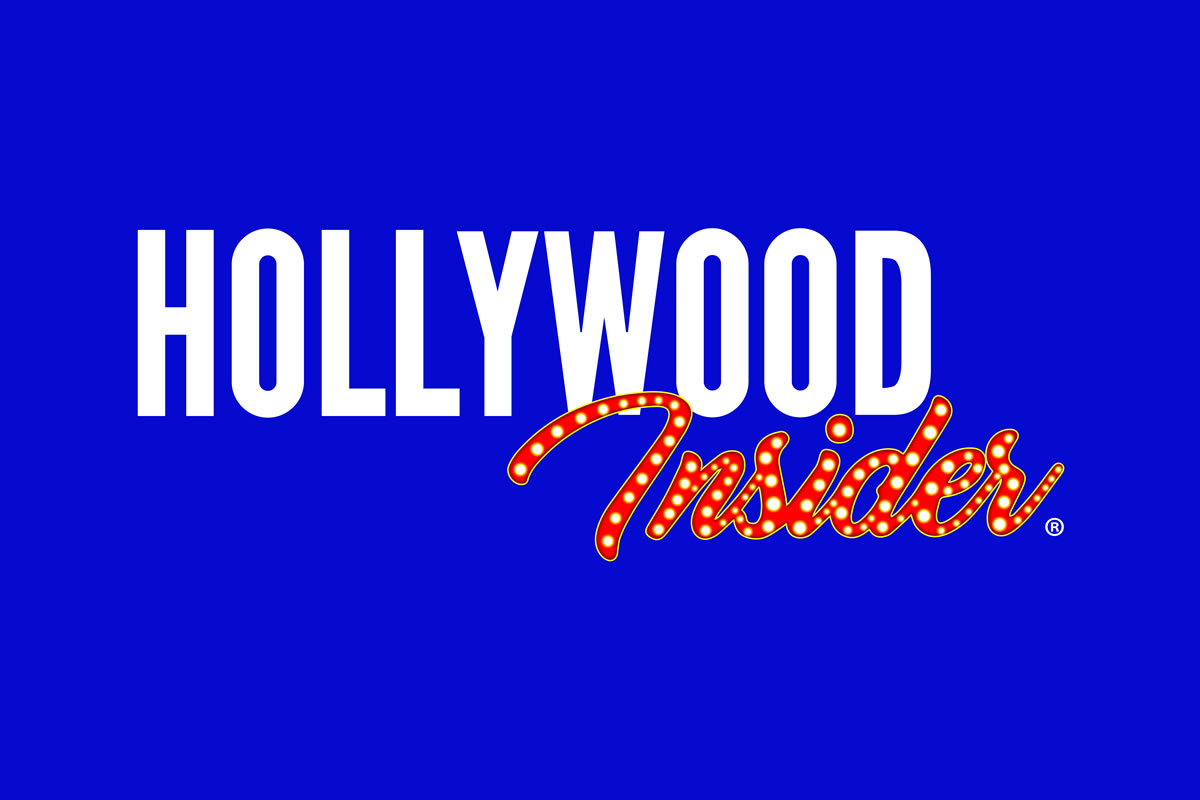 Hollywood Insider  is a media network thatfocuses on substance and meaningful entertainment/culture, so as to utilize media as a tool to unite and better our world, by combining entertainment, education and philanthropy, while being against gossip and scandal.