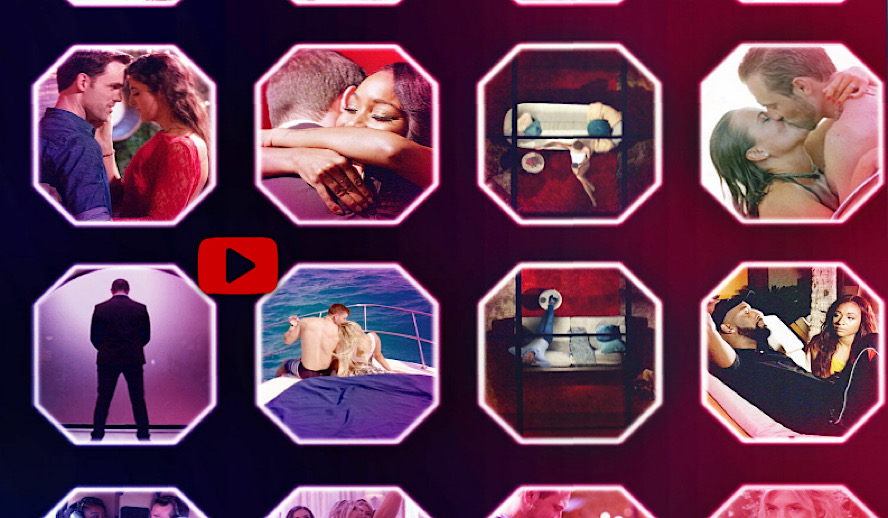 Photo:  Love is Blind/Netflix
​Netflix's newest phenomena Love Is Blind is teaching audiences around the world that we can't judge a book by its cover. But can people really take physical attraction completely out of the equation when they are in search of a soul mate? Between the likes of Bachelor in Paradise, 90 Day Fiancé and now Love Is Blind, viewers are left wondering if reality television is really the way to find a life partner. 
Between the plethora of dating apps in our world today, it is hard to not let physical appearance be the first thing you notice about a person. Love Is Blind is filled with cast members who speak on this. Many of them have been living a life of mindless swiping, relying only on physical attraction to spark up a relationship. The premise of this show is to erase this tendency and push participants to go outside their comfort zone and focus on creating deep connections.
Related Article: Brad Pitt is Trending: Why I Am Ecstatic for All the Love Oscar-SAG-BAFTA-Golden Globe Winner Brad Pitt is Receiving
​How It All Works
What makes Love Is Blind different from, say, the Bachelor franchise is that we are not focused on only one main character in our story. Instead, we have a group of 30 men and women meeting each other blindly in 'pods' and attempting to fall in love. Yes, you heard that correctly. No sight, no physical touch, ultimately nothing but your auditory senses and a gut feeling. Only after a proposal can a couple see each other. Seems like it could never work right? Well for this group of people, they are fully committed to get married at the end of the three-week experiment. You heard that right again. Just a three-week experiment and these men and women are expected to fully fall in love, and make the steps towards getting married. 
But how can people be expected to completely disregard the physical factor? Even if you are speaking with someone constantly without seeing them, you are most likely imagining what they look like. This idea is great for the connection aspect. Without the roadblocks of race, gender, etc. getting in the way, people can connect on a human level. Something that sets Love Is Blind apart from other reality dating shows, is that they do discuss these discrepancies. Typically, things on The Bachelor are censored from us, or not talked about completely. Participants in Love Is Blind do discuss hard topics like sex, race, and the future.
Related Article: Does Reality TV Perpetuate Unfair Stereotypes & Messaging That Harm Society? 'The Bachelor'? 'Jersey Shore'? 'Keeping Up With The Kardashians'?
Are These People Experiencing True Love?
Can these types of dating shows produce a couple that will last a lifetime? No matter how much hype The Bachelor gets, it is known that many of the contestants are unable to work things out. So what is it that these shows are missing? The answer: reality. It seems shocking that a reality television show would be unrealistic right? The point that all of these shows are missing, is that the assimilation back into real life, more often than not, is detrimental to the relationship that so easily existed within fixed conditions. It makes sense that true love can exist in a world with no phones, no external input, or in lavish vacation spots. But this reality is so far from the word. To make a relationship grow and thrive you must place it into your already existing world, not create a new unrealistic world around the relationship itself. 
Related article: Video: What's Your Message To LGBTQ People Who Have Been Disowned By Their Parents? Hear From Everyday People And Visitors In USA | Hollywood Insider's 'Messages From America' – Episode 11
Is It Possible?
It is no surprise that reality television dating shows like Love Is Blind are highly entertaining. They place people in these whimsical, off the beaten path situations, and force them to form a human connection. It is somewhat heartwarming to believe that people can find true love from this, and some definitely have! This depiction of love and dating, however, could be skewing the way we view love. If we believe we can fall in love under these circumstances, how do we then perceive the way we can fall in love in our everyday lives? 
In a world of swiping right, super matching and more, there is an endearing quality to dating shows that can give viewers hope that anyone can find a soul mate while in a different scenario. Sadly these scenarios don't tend to exist in our everyday lives. In our everyday lives, we are using technology, thinking about the physical attributes of our partners, and exploring how we can romanticize the mundane day-to-day. 
The WHERE ARE THEY NOW episode will be live on Thursday on Netflix. 
​By Rebecca Breitfeller
More Interesting Stories From Hollywood Insider
– A Tribute To The Academy Awards: All Best Actor/Actress Speeches From The Beginning Of Oscars 1929-2019 | From Rami Malek, Leonardo DiCaprio To Marlon Brando & Beyond | From Olivia Colman, Meryl Streep To Bette Davis & Beyond
– The Verified Complete List of Every Female Best Director Oscar Winner: Fact-Checked Series
– Why Queen Elizabeth II Is One Of The Greatest Monarchs | Her Majesty Queen Elizabeth II of United Queendom of Great Britain & Northern Ireland
– Video: '1917' – Golden Globes Winner – Full Commentary And Reactions From The Stars & Crew Including Sam Mendes, George MacKay, Dean-Charles Chapman & Team
– Video: Full Commentary & Reactions From Stars On 'Bombshell' With Charlize Theron, Nicole Kidman, Margot Robbie, Jay Roach & Team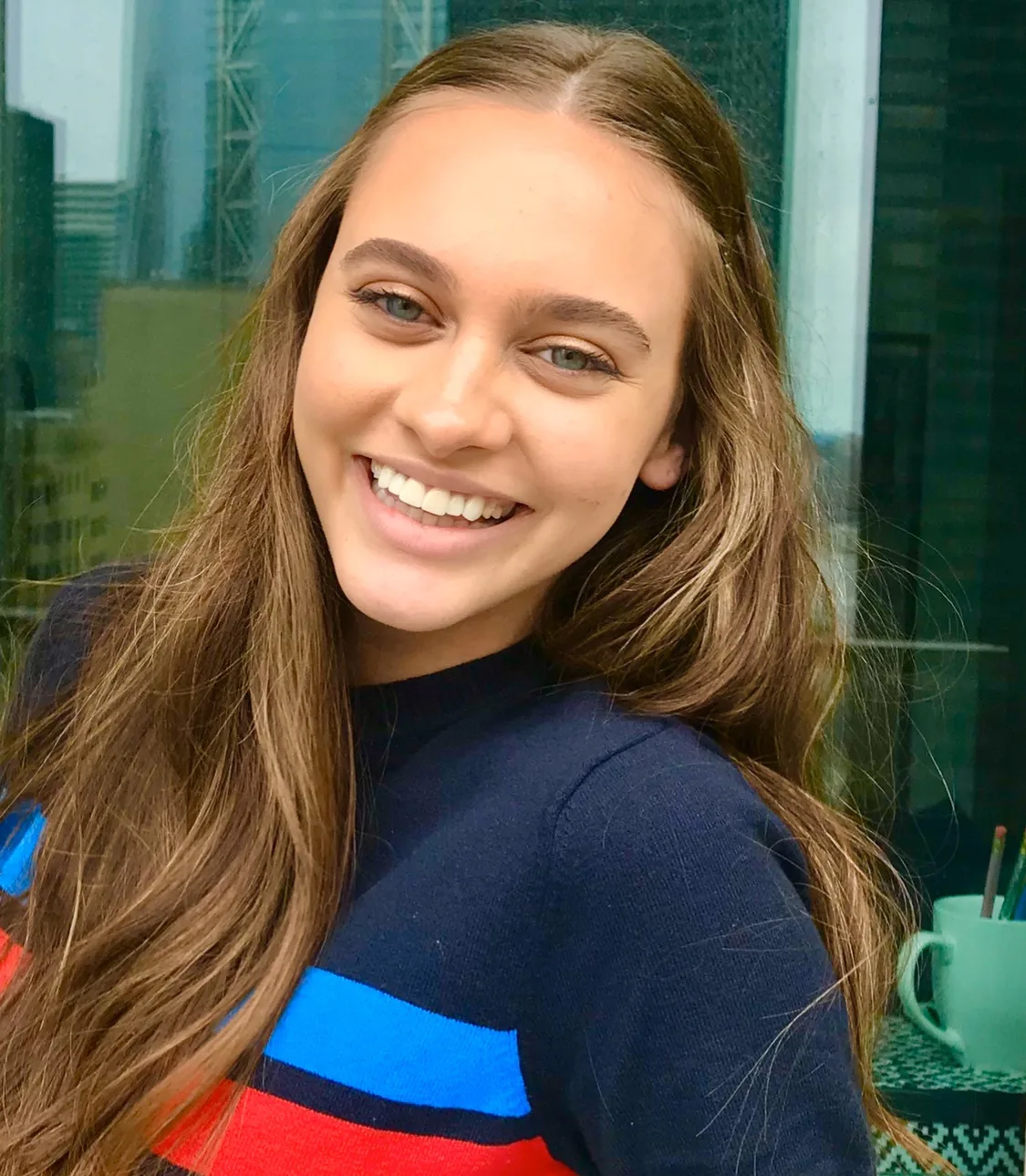 Rebecca is a writer with a passion for all things entertainment. With a heavy emphasis on pop culture, Rebecca

touches on how contemporary mediums are shaping the way in which we present ourselves to the world. She often focuses her writing on how deeply affected younger generations are by

 Hollywood. Determined to 

deliver the fan perspective, as she is a fan herself, Rebecca hopes to highlight the ways in which our forms of entertainment can unite us which is exactly why she writes for Hollywood Insider. Rebecca writes reviews and feature stories that take a deeper look into the stories that have shaped us all.