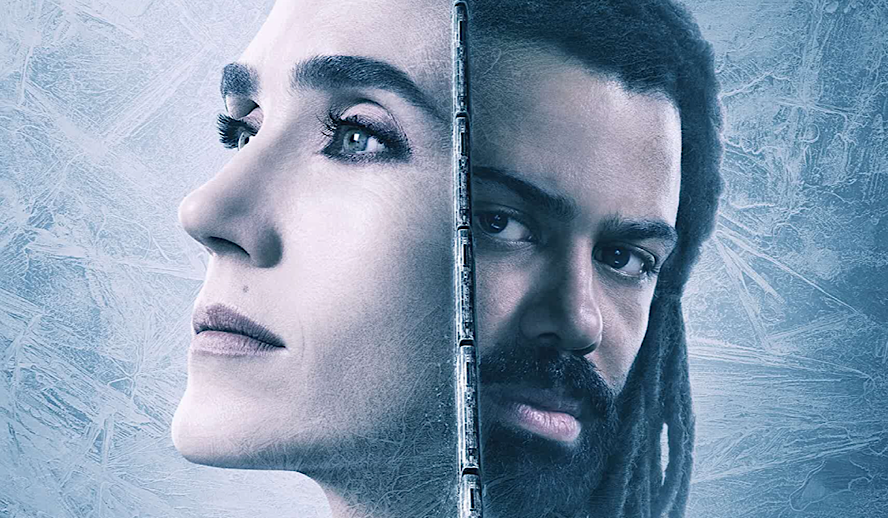 Photo: 'Snowpeircer'/TNT
Damien Thaller: 'Snowpiercer''s Secret Weapon
During the bleak winter of a seemingly endless period of self-isolation due to the looming presence of the coronavirus pandemic, the need for an escape has never felt so pertinent. As COVID-19 has disabled the opportunity for any kind of normal excursion like a night out with friends to a restaurant or bar, the escapism of film and TV from home has proved itself to be the modern world's saving grace. When venturing into new worlds of hit films and TV series to distract from the humdrum of  COVID, we rely on outlandish and immersive environments to delve into.
However, when visual effects blend into the practical elements of the series so seamlessly, it can be difficult to keep in mind the work that has been put into each pixel of the computer-generated fantasy. One of the shows that has served as an escape from reality is TNT's 'Snowpiercer,' an action-packed sci-fi series based on the cult-hit film of the same name directed by contemporary film genius, Bong Joon Ho, which just launched its second season this past January.
Related article: 'Snowpiercer': A Bong Joon-Ho Gem Driven to Success By an Emotional Chris Evans
Related article: A Tribute to Chris Evans: The Rise and Journey of America's Sweetheart and All-Round Good Human
Apart from the clever writing and brilliant performances from the show's leads, Jennifer Connelly and Daveed Diggs, what makes TNT's 'Snowpiercer' so captivating is the hauntingly beautiful, ice-infested dystopia that the Snowpiercer train plows through. The creation of this frozen world is just the latest from FuseFX visual effects mastermind Damien Thaller's, whose remarkable career spans 20 years. Thaller has proved his artistic prowess working on enormous blockbuster films like the 'Harry Potter' and 'X-Men' franchises, as well as  'Game of Thrones.' We were fortunate enough to interview Thaller and discuss his involvement in 'Snowpiercer' as well as his passion for the world of visual effects.
Thaller had expressed his interest in art ever since his childhood. "I've been creating art my whole life. As a kid, I grew up being a drawer, an illustrator. I'd just draw pictures, characters, environments, and color and composition, and when I left high school I went to art school and studied traditionally in art." Oddly enough, Thaller's work in visual effects did not start in film or television, but in the realm of video games. Damien explained that when he was "a kid in art there wasn't a lot of CGI in film. Films were out there but everything was done practical, on set behind the camera." Luckily, Thaller was able to hone his craft of 3-dimensional visual effects when he began working at a video gaming company in the mid-90s.
Related article: MUST WATCH – Hollywood Insider's CEO Pritan Ambroase's Love Letter to Black Lives Matter – VIDEO
Subscribe to Hollywood Insider's YouTube Channel, by clicking here. 
"It was 1995 where the games industry was going from a 2D look into a 3D look. We got the first consoles coming out from SEGA Mastersystem and Nintendo and it was an exciting time. But an exciting time for me because I went from a 2D artist into a 3D artist." Damien went on to illustrate how this opened the door for his work in film. Though he valued the artwork he had contributed to the gaming industry, Thaller desired the lack of boundaries the sandbox of the film industry provided without being tied down to a console.
Damien Thaller is the Blizzard Behind 'Snowpiercer'
Although Damien has contributed to a myriad of worlds with various looks and landscapes audiences have fallen in love with, Thaller found that working on the 'Snowpiercer' series would entail creating a type of environment he had never developed before. "What I enjoyed about the film was the frozen world, the Ice Age. It was something different I hadn't seen on film before and I thought this was really cool that it was all frozen and the look of worlds and cities that have decayed full of ice. And everybody lives on a train that can't stop. If it stops they will die. That's super cool… The look was established in the film so we knew this style of snow and ice- what that was going to look like. So we have a theme to keep with. What we did have to do though was expand on the world that was created in the film and the first season."
This expansion was the thrilling aspect that intrigued him specifically, creating the trademark icy look of the series. "I'm located in Canada, Vancouver, where we have snow mountains all around me. I could shoot material of snowy mountains and snow landscapes but it's not at all the 'Snowpiercer' world. The landscape up here when it snows, we have this beautiful powdered looking snow, but the world of Snowpiercer- it had 6 years of harsh blizzards and then it got so cold the blizzard stopped. And then for a whole year, everything froze. So, the look is a combination of snow and ice and destruction. And that is something we had to experiment with the look and expand on from the first season and the original feature film."
Related article: The Power of Positivity: Ikorodu Bois + Chris Hemsworth + Russo Brothers + Sam Hargrave
Limited Time Offer – FREE Subscription to Hollywood Insider
Click here to read more on Hollywood Insider's vision, values and mission statement here – Media has the responsibility to better our world – Hollywood Insider fully focuses on substance and meaningful entertainment, against gossip and scandal, by combining entertainment, education, and philanthropy. 
While the second season of the hit series did provide an exhilarating amount of room for expansion, it did not come without its challenges. "In season 2 we feature a new train, 'The Big Alice', and both of these trains connect together to see a larger train. Now, we know between the Snowpiercer train and Big Alice train there's a thousand cars, a thousand carriages. It pulls a massive load. Now, for us in visual effects to see shots and large establishing shots with so many carriages on screen once in one shot in so many carriages was a challenge that we looked at straight away."
Damien went on to describe the incredible innovation his team produced to create a realistic look for an unimaginably intricate sci-fi train, "There was a world there where we needed to work out and build a structure and a workflow where we could move fast and be able to work out how we can render all these carriages. It was a technical challenge for us that we had to solve pretty early on and we solved it. It evolved over the season and we're working on the last episode of the season right now, and if I look back to the first episode, we've come a long way with how fast we can work now with rendering these trains."
Damien Thaller knows that the best visual effects artists are not only concerned with the technical aspects of their work but how it lends itself to the story. To best exemplify Thaller and his team's dedication to the narrative of 'Snowpiercer,' Damien recalled the opening scene of the second season in which Jennifer Connelly's character is on a mission outside of the safety of the train; however, the hazard was not meant to be some great, CGI threat audiences have found themselves accustomed to from superhero blockbusters. "Everything we did in the sequence, it had to keep the focal point at her. And I really enjoyed working on the sequence because it's what I call more 'invisible' special effects. There's not a lot of huge explosions happening, there's no one flying in the sky, there was nothing over the top. It was more grounding." Herein lies the genius of Thaller and his visual effects team's work, beyond all of the intricate 3D renderings of unimaginable worlds, telling a compelling story always took priority.
Related article: Hollywood Insider's CEO Pritan Ambroase: "The Importance of Venice Film Festival as the Protector of Cinema"
Related article: The Masters of Cinema Archives: Hollywood Insider Pays Tribute to 'La Vie En Rose', Exclusive Interview with Director Olivier Dahan
The Future of 'Snowpiercer' and VFX
Although Thaller was resolute in maintaining a spoiler-free testimony of his experience working on the second season of 'Snowpiercer,' he was charitable enough to allude to some exciting features of the season still to come: "The journey goes on to different areas which I won't be able to elaborate on yet, but what that meant for us creatively was we open up the world wider and explore more. We're starting to move through the northern territories of America and we see some iconic landscapes… In the feature film, they didn't expand into different locations of the world and what the Ice Age would look like." Damien elaborated that this was one of the most fulfilling elements of his work on 'Snowpiercer's' second season, "We had a lot of fun with that creatively just working out the composition. The client gave us a lot of freedom as well to chime in- as far as camera work, and the design, and the area of the cities. If it's a particular type of city we're moving through, the angles that we would see, the location of the city… We had a lot of freedom creatively."
Damien then expressed his love for sci-fi and why the genre will likely be his creative home for the years to come. "Anything sci-fi, I'm so cliche with that. I do enjoy the projects I've worked on where it's either anything around destruction and destroyed; where it's a superhero project and cities are destroyed, and there's a certain amount of explosions, fire, water, and anything that is taking locations from the real world and then we're changing it to something that feels believable, but we're not used to seeing." Thaller then articulated that although he does love the spectacular visuals the sci-fi genre lends itself to, he really enjoys working on what he calls "invisible" visual effects.
"There's something nice about what I call the 'invisible' visual effects, when you watch something I've worked on with my team and you don't realize that there's visual effects in there." Damien then detailed an encounter he had when working on the Oscar-nominated film, 'Joker,' in which a producer mistook Thaller's visual effect work for actual footage of New York City. "Even for a moment on his own project, he believed what we did was real and I thought that was great."
Related article: Evolution of Technology in Cinema: Film to Digital, CGI, VFX, Motion Capture & Beyond
Related article: Exclusive: An In-Depth Look into VFX with 'The Flight Attendant' VFX Supervisors Greg Anderson and John Miller
Just as every other industry in the world right now, Thaller's visual effects work has also been affected by the coronavirus pandemic. "COVID came in about 2 weeks after I started working on 'Snowpiercer' and… it was something we weren't ready for, the whole world wasn't ready for it. I was the only artist, well I was the supervisor of the team, I stayed in the studio purely because there was no one there and I could self-quarantine." However, Thaller confirmed that he and his team have adjusted to this new normal and are quite capable of weathering any other twists a coronavirus future may hold. "I have all the confidence in the world now that we could just jump in and do another show at the same level of complexity or we could just jump in and do another season 3 if need be. I think we learned through the last 12 months how we can do it and it works really well."
As for the future of the visual effects industry, it is unlikely we have seen the last of Damien Thaller's transportive art. "There's a lot of different techniques now in visual effects and with virtual sets now as well and changing the way we can do things." Thaller explained enthusiastically, "We're starting to see different ways that we can create visual effects in the filmmaking process and I find that very interesting and intriguing. I'm interested to see how that's going to expand and how that's going to play in the future of visual effects." Whether Damien's next projects come in the form of an apocalyptic environment like 'Snowpiercer,' or in the subtleties of a realistic world like 'Joker,' Thaller's impact on Cinema and visual effects are sure to be anything but invisible.
Season 2 of 'Snowpiercer' airs every Monday at 9 PM EST on TNT.
An excerpt from the love letter: Hollywood Insider's CEO/editor-in-chief Pritan Ambroase affirms, "Hollywood Insider fully supports the much-needed Black Lives Matter movement. We are actively, physically and digitally a part of this global movement. We will continue reporting on this major issue of police brutality and legal murders of Black people to hold the system accountable. We will continue reporting on this major issue with kindness and respect to all Black people, as each and every one of them are seen and heard. Just a reminder, that the Black Lives Matter movement is about more than just police brutality and extends into banking, housing, education, medical, infrastructure, etc. We have the space and time for all your stories. We believe in peaceful/non-violent protests and I would like to request the rest of media to focus on 95% of the protests that are peaceful and working effectively with positive changes happening daily. Media has a responsibility to better the world and Hollywood Insider will continue to do so."
Ways to support Black Lives Matter Movement to end systemic racism
– Do you know the hidden messages in 'Call Me By Your Name'? Find out behind the scenes facts in the full commentary and In-depth analysis of the cinematic masterpiece
– A Tribute To The Academy Awards: All Best Actor/Actress Speeches From The Beginning Of Oscars 1929-2019 | From Rami Malek, Leonardo DiCaprio To Denzel Washington, Halle Berry & Beyond | From Olivia Colman, Meryl Streep To Bette Davis & Beyond
– In the 32nd Year Of His Career, Keanu Reeves' Face Continues To Reign After Launching Movies Earning Over $4.3 Billion In Total – "John Wick", "Toy Story 4", "Matrix", And Many More
damien thaller, damien thaller, damien thaller, damien thaller, damien thaller, damien thaller, damien thaller, damien thaller, damien thaller, damien thaller, damien thaller, damien thaller, damien thaller, damien thaller, damien thaller, damien thaller, damien thaller, damien thaller, damien thaller, damien thaller, damien thaller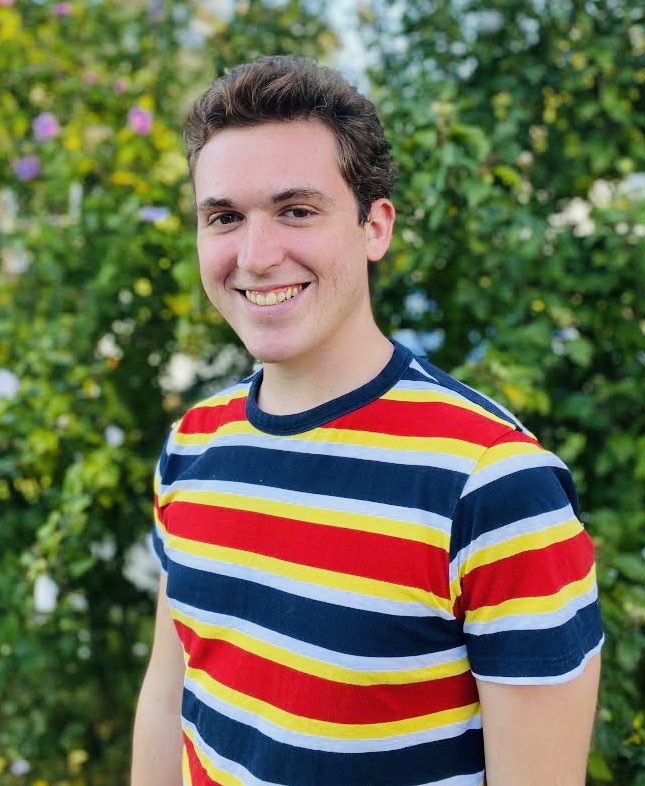 Christopher Davis is an entertainment enthusiast dedicated to the diverse and ever-expanding terrain of film and television. He is eager to examine entertainment that pushes the boundaries of the screen and offers new texture to popular culture altogether. Christopher is excited to write for Hollywood Insider, where he is encouraged to engage in factual and substance-based discourse. Christopher finds inspiration in media that is compelling to consume, sparks progress and evokes compassion.