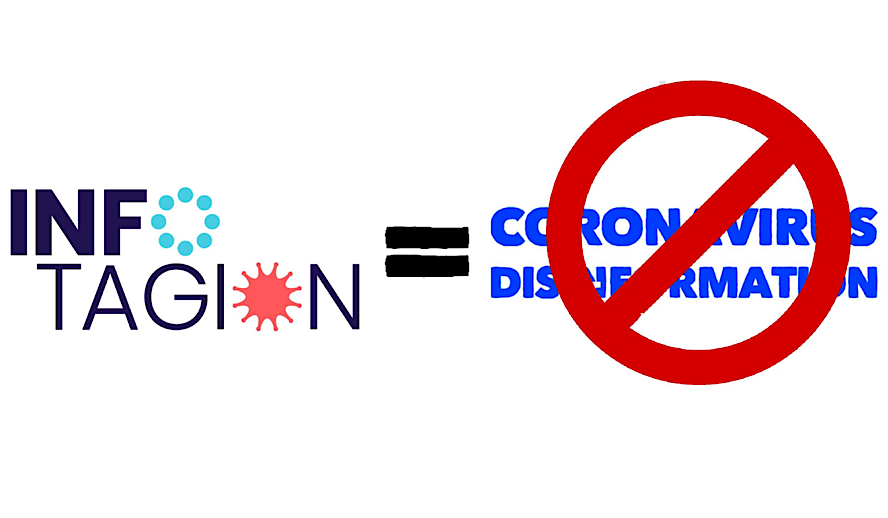 Photo: Infotagion
It has been roughly three months since COVID-19 has become an international emergency of pestilential proportions. As infectious as the novel coronavirus is, the spread of disinformation is equally as contagious. From false claims of remedies to conspiracy theories about the virus' origin, the public is in desperate need of truth. Prevarication spread by internet trolls is not beneficial to anyone, especially in this time of heightened anxiety.
Subscribe to Hollywood Insider's YouTube Channel, by clicking here.  
Untruths must be uncovered, but with the vicious power of the internet, it is difficult to decipher truth from the rampant falsehoods plastered across headlines. We often fall victim to clickbait headlines and hazardous news as we are desperate for answers, seeking a source of calm in this epizootic storm of both misinformation and disinformation. We can't protect ourselves from disinformation with a face mask or gloves, but thankfully there is an innovative new program capable of filtering the viral falsehoods as efficiently as an N95 mask. 
Exclusive: Lion King is now a talk show host? The Launch of NEWEST ANIMATED TALK SHOW – 'The Anytime Show' with host Mister H. I. | Much needed humor and perspective
Difference between 'misinformation' and 'disinformation'
Before I go any further, it is important to explain that there is a massive difference between disinformation and misinformation. According to Merriam-Webster, 'misinformation' is incorrect or misleading information that causes people to be misinformed. Once again, Merriam-Webster dictates that 'disinformation' is more sinister – it is false information deliberately and often covertly spread (as by the planting of rumors) in order to influence public opinion or obscure the truth.  
​Related article: Safer at Home? But There is a Rise in Domestic Violence During COVID-19
Curing an "Infodemic" 
There is no better time for a crucial service with the ability to verify statements expressed as facts. Infotagion is a free online-based, independent, fact-checking service for COVID-19. This ingenious new website examines information about COVID-19 that is shared on websites and other publishing platforms online. Users are encouraged to send a screenshot or link of an article to Infotagion's website, where it will be disseminated by their fact-checking team. If the information cannot be unquestionably verified by official sources such as the World Health Organization or Center for Disease Control, Infotagion will post the article or viral thread on their website with a "Factcheck" headline. Each article is marked with a tag clarifying the key information in the article. Tags include false, misleading, true, and unconfirmed.
Related article: Unsung Heroes Series: We Refuse To Forget Claudette Colvin Aged 15, Whose Refusal To Stand Up Inspired Rosa Parks Protest
Aside from tagging each article, the Infotagion team will publish with the guidance as to how to proceed with the article. It's hard to believe this vital service is free to use, so why not take the time to confirm an alarming post or article spreading fervently across the web? This incredibly essential service has been developed by MP Damian Collins, John Quinlan, Liam Harrington and Sam Regan Asante of Iconic Labs. This maverick team has recently partnered with M&C Saatchi Labs to launch a campaign called "Find the Truth. Isolate the Lies."
Damian Collins MP and founder of Infotagion, stated, "Alongside the rise in news coverage around Covid-19, we've seen an alarming increase in misinformation doing the rounds on the internet, causing harm to individuals who believe these messages. We created Infotagion to encourage fact checking, and our work with M&C Saatchi raises awareness of some of the most common myths circulating at the moment, exposing them for the lies they are."
The purpose of the campaign is to discredit false stories and advice and reframe such information as threat, focusing on truthful facts that don't pose a danger to those who may read it. The spread of misinformation has been recognized as a global issue, and Infotagion is committed to flattening the curve of the spread of false information. 
Related Article: Want GUARANTEED SUCCESS? Remove these ten words | Transform your life INSTANTLY
Disinformation Kills
Hollywood Insider CEO Pritan Ambroase shared his thoughts on Infotagion as a crucial entity in this time of crisis, stating, "Infotagion is an incredibly NEEDED service that will help better our world during this global pandemic. Disinformation is psychological warfare and it is a disease that needs to be eradicated. Several years ago, I talked about the concept of being CLICK CONSCIOUS which is to only click on articles or links that are good for our well-being. Infotagion will help with that and specifically on our fight against COVID-19. Disinformation and misinformation kills. It is a war that humanity must win. Mass disinformation is not just the absence of truth or the opposite of the truth – it is a weapon capable of mass damage to society and at worst, human lives. Infotagion aligns with the mission of Hollywood Insider which is to focus on substance and meaning and be against gossip and scandal. Think of Infotagion as a vaccine against the ills of disinformation and deathly weaponized news. I look forward to the time when lawmakers around the world will make disinformation illegal, and it will be classified as a dangerous weapon. Until then, we have Infotagion and it is a strong start in the right and good direction. While we fight against Covid-19, let us also actively fight against disinformation on Covid-19."
Hollywood Insider has been committed to facts since its inception, repelling gossip and scandal like oil in water. Integrity is at the heart of our publication which is why we truly feel the work of Infotagion is indispensable and benevolent- an answer to our cry for help in such trying times. 
Related article: The Great Salary Debate – Are Doctors, Nurses, Police Being Financially Compensated For Their Life-Threatening Work?
Stopping the Spread is Everyone's Responsibility
Fortunately, you don't need a medical degree to treat against the spread of misinformation. Some articles seem so far-fetched, riddled with peculiarities and statements that defy natural human logic. Others are a bit more rogue, peppered with facts that sound plausible, albeit improbable or vague. Rather than sharing alarming information cloaked in a trendy font, wouldn't you rather share truthful information with your friends and family? The goal should be to share truth, not fear-based or weaponized articles that spread hysteria.
Limited Time Offer – FREE Subscription to Hollywood Insider, for substance and meaningful entertainment that is free of gossip and scandal, click here
It's very easy to circulate rumors on the internet, especially in times like these. Arming yourself with knowledge may seem to be a daunting task while juggling all of the other responsibilities thrown in our laps during this crisis, and that's where
Infotagion
comes in handy. For example, in July 2019,
an average of 511, 200 tweets
were sent on Twitter every minute. An increase in that number is likely, as the amount of Twitter users in 2020
surpassed 330 million
, with 145 million active users per day.
Related article: IMPORTANT FACT: Young People Under 30 are NOT Immune and are Being Hospitalized From Coronavirus
Considering the numerous other social media platforms, the amount of disinformation spread on a daily basis is unfathomable. It is truly difficult to measure the amount of disinformation spread on the internet especially when there are social media bots contributing to the precarious dissemination of false information. Social media bots may even respond to legitimate, verified news sources in an attempt to discredit the truth. The end result is a vague, questionable message that creates confusion for someone who reads it. A highly convoluted message open for interpretation is never a good thing when you are desperate for facts to calm your nerves and provide reassurance in a crisis. 
If you have any questions about Infotagion's free fact-check service, visit Infotagion. 
Be sure to tag disinformation on social media with #isolatethelies
By Raquel Kokkoros
More Interesting Stories From Hollywood Insider
– A Tribute To The Academy Awards: All Best Actor/Actress Speeches From The Beginning Of Oscars 1929-2019 | From Rami Malek, Leonardo DiCaprio To Marlon Brando & Beyond | From Olivia Colman, Meryl Streep To Bette Davis & Beyond
– Why Queen Elizabeth II Is One Of The Greatest Monarchs | Her Majesty Queen Elizabeth II of United Queendom of Great Britain & Northern Ireland
– Compilation: All James Bond 007 Opening Sequences From 1962 Sean Connery to Daniel Craig
– In the 32nd Year Of His Career, Keanu Reeves' Face Continues To Reign After Launching Movies Earning Over $4.3 Billion In Total – "John Wick", "Toy Story 4", "Matrix", And Many More
– Want GUARANTEED SUCCESS? Remove these ten words from your vocabulary| Transform your life INSTANTLY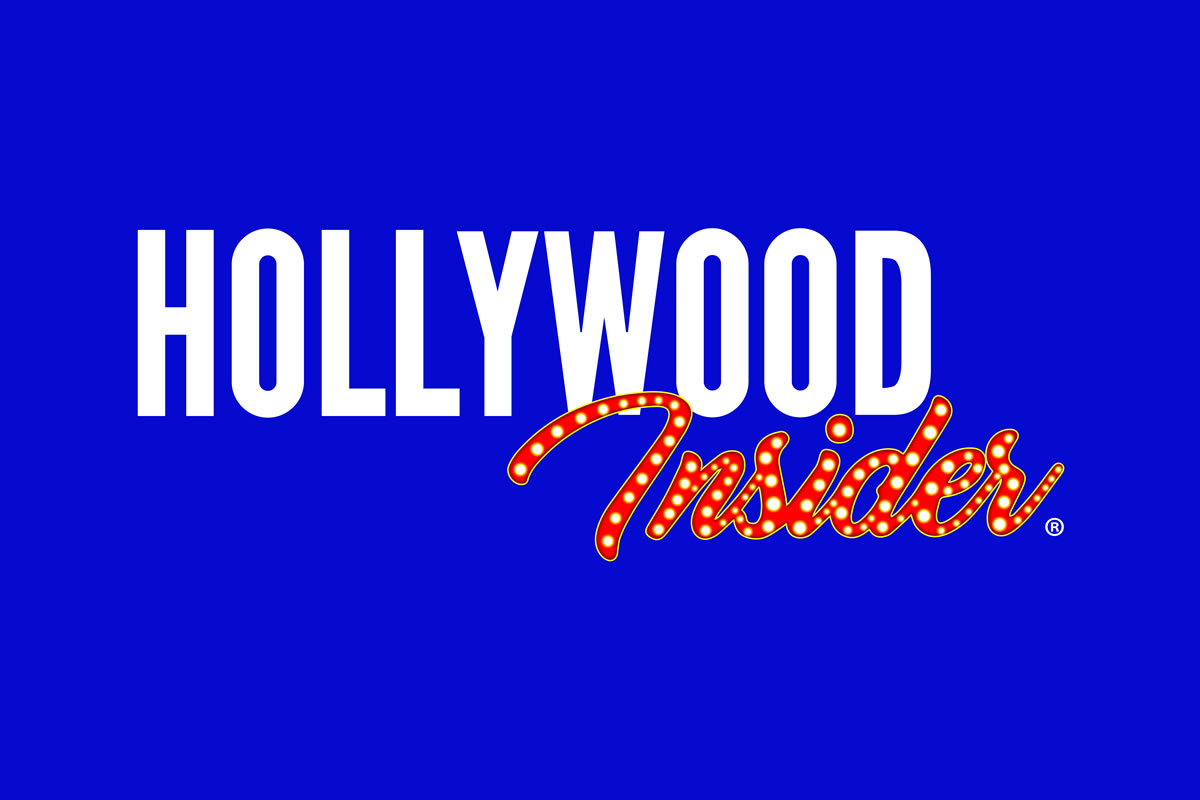 Hollywood Insider  is a media network thatfocuses on substance and meaningful entertainment/culture, so as to utilize media as a tool to unite and better our world, by combining entertainment, education and philanthropy, while being against gossip and scandal.