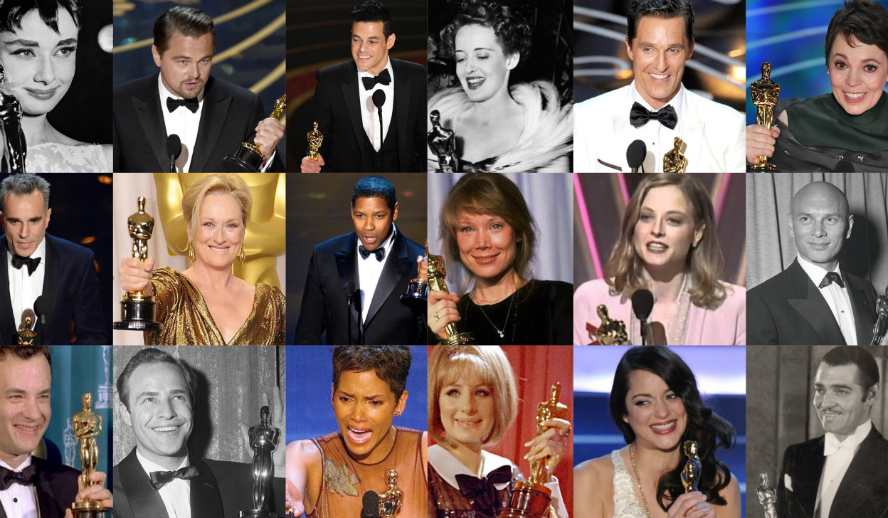 Photo: Hollywood Insider
When the depression era hit in the 1930s, Hollywood shot up in success. Why? Hollywood uplifts. Movies were the escape for those suffering at a time when hope may have seemed lost. The cinema helped a nation falling into despair fight through and into the next era. 
Hollywood uplifts
Now, in a global pandemic that could last…well only God knows how long this will last, visual and performing arts will be more vital to society than ever before. The uncertainty of COVID-19 means many are sitting on their phones, laptops, and televisions watching a variety of artists on the daily, helping them forget and fight through this time.
Art is powerful, and film is especially potent in this technical age, and today I am going to look into some of the history of the film and the impact that artists as a whole have become and why they are carrying so many in this dark time. 
Related article: EXCLUSIVE: Ayushmann Khurrana Interview – India's Tom Hanks is Transforming Bollywood and Indian Society while Destroying Toxic Masculinity
Hollywood uplifts is a central reason for cinema
Art has multiple uses and functions of course. But one of the chief functions is for the audience's pleasure and experience. Film specifically targets certain groups and demographics regularly, creating a connection and form for viewers to get lost in worlds and characters they couldn't have in our real world. From genres to uplifting stories of the human spirit, everything within art is usually metaphorical and designed to have some meaning to our actual lives. 
War epics like recent hit 1917 or an inspirational biopic in Ford v. Ferrari are real and tangible, bringing out sorrow at times, but the end goal of those films is to overcome desolation of life and inspire those to continue that fight and drive as people live through every day. Fantastical films like the Marvel Cinematic Universe exist to completely whisk us away to the super life that artists love to imagine and design. They bring fans together, who in any other facets of life wouldn't have any connection. Suddenly I could talk to random people in the theater because I knew they were there to see the Avengers go toe to toe with the Mad Titan and we had that connection, and that connection was enough to move past "stranger" to immediate "friend" or cohort for a single cause. And why? Because Hollywood uplifts. 
​Related article: FACT-CHECKED Series: Timothée Chalamet and 32 Things About This Extraordinary Superstar
More critical artists like Jordan Peele use humor and excitement to push through important ideas and reflections of the state of our world in a way that can connect with many people. Had Peele decided to put into straight words the themes of Get Out, I guarantee it wouldn't have had the cultural relevance versus the masterpiece of filmmaking that we thankfully got instead.  ​
Hollywood uplifts during The 1930s Great Depression resulting in Hollywood's Golden Age 
The depression brought out a sense of loss rarely seen in today's culture. Cinemas gave people a chance to hope, dream, and forget about their troubles. The Golden Age of Hollywood may have come about during a not-so-happy time, but that's why film began to have a grip on audiences the world over. Just as they needed heroes, they came in the form of glamourous and loved stars.
The early 1930s saw celebs like Fred Astaire, the Marx Brothers, Clark Gable, and the great Katherine Hepburn make their mark during a decade where the American public needed faces they could believe in. 
Related article:  FACT-CHECKED Series: Keanu Reeves – 12 Revelations About The Star Of 'Matrix' & 'Tory Story'
When those stars began to put in regular appearances in local cinemas, people were able to look past the disparaging times and have much-needed faith, something I hope we can obtain through the artists who give their work for all of us to see.  
Instantly, The Need for Hollywood is Present
It is clear, that we have already begun to rely on film and tv to fill our empty hours. Because of this, I've seen refreshing posts regarding this very topic by positive and grateful people reminding everyone that in a time of need, loneliness, and isolation, we turned our eyes to artists who put themselves out there for our enjoyment. It is always a risk for an artist or performer to try to make us laugh, smile, cry, and think. They may be mocked or not received well. But they do it anyway, and we should be forever grateful. I know many already are. But it is amazing how we don't realize how much we truly loved something until it's gone. Even as shows like The Office and Friends left Netflix, we were all showing our love and demanding those shows stay on the streaming service. When celebrities pass, suddenly that loss makes us realize we may have taken certain things for granted. 
Related article: Video: Full Commentary on 'A QUIET PLACE II' Reactions from John Krasinski, Emily Blunt & Cillian Murphy
So now, as we are forced to learn how to be productive and live our lives almost completely in our own homes, thank those that are helping you pass the time. Thank the medical staff working hours to help the sick, give thanks to grocery story workers, delivery workers, government officials who are trying to find smart ways for us to get through this together (yes both blue, red, and all in between), and thank the artists, actors, auteurs, musicians, and anyone else I may be missing. Whether older material on streaming services or new releases from the past year, they have put their heart and souls into the plethora of work that we can enjoy from the comfort of our homes. 
As you turn on your next film or episode in a tv show, remember that in a time of need, you turned your eyes to the artists of this generation and those past to get you through the day. 
By Merrick Sinclair
More Interesting Stories From Hollywood Insider
– A Tribute To The Academy Awards: All Best Actor/Actress Speeches From The Beginning Of Oscars 1929-2019 | From Rami Malek, Leonardo DiCaprio To Marlon Brando & Beyond | From Olivia Colman, Meryl Streep To Bette Davis & Beyond
– Why Queen Elizabeth II Is One Of The Greatest Monarchs | Her Majesty Queen Elizabeth II of United Queendom of Great Britain & Northern Ireland
– Compilation: All James Bond 007 Opening Sequences From 1962 Sean Connery to Daniel Craig
– In the 32nd Year Of His Career, Keanu Reeves' Face Continues To Reign After Launching Movies Earning Over $4.3 Billion In Total – "John Wick", "Toy Story 4", "Matrix", And Many More
– Want GUARANTEED SUCCESS? Remove these ten words from your vocabulary| Transform your life INSTANTLY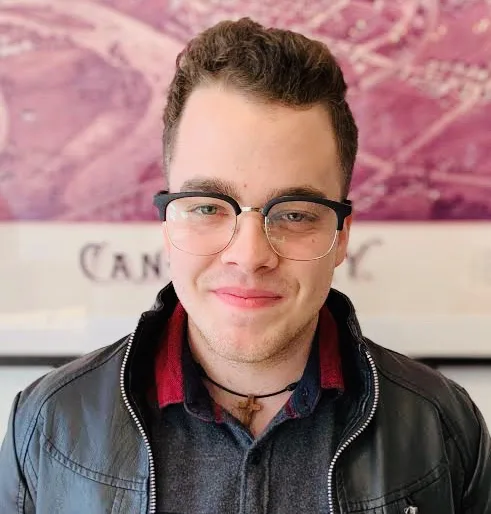 Merrick Sinclair is a film journalist with a passion for cinema, Hollywood and filmmaking since a young age. Merrick focuses on reviews and features here at Hollywood Insider, and takes careful thought as to the impact cinema has on culture and what that means for us. Whether they be old or new, blockbuster or independent, Merrick understands the role movies have on society and how each individual has their own unique experience with movies. Merrick hopes to unpack his observations with clarity for readers while allowing them to walk away with their own opinions on any given topic.