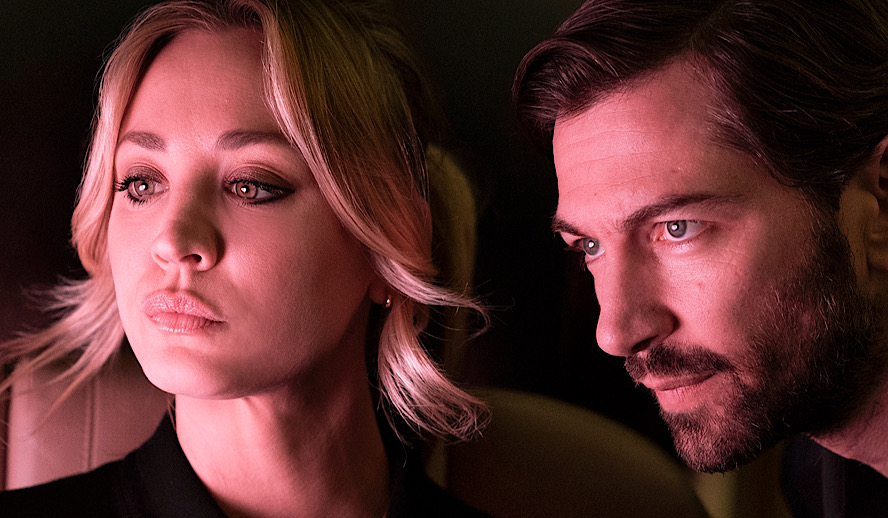 Photo: 'The Flight Attendant'/HBO MAX
How many times have you watched a great show or a fantastic movie and marveled at the VFX and wondered how it all came to be? Well, now is your chance to get an in-depth look at how VFX experts bring projects to life. We had the extraordinary opportunity to speak with Greg Anderson and John Miller of FuseFX, two visual effects supervisors for HBO MAX's The Flight Attendant, and discuss their experiences working on the show as well as their larger careers in visual effects.
The omnipresent and ever-evolving field of visual effects in media is one that audiences rely on but rarely offer its deserved acclaim. The chameleon of the entertainment industry, visual effects often play the most important roles in making a story believable, whether it be in an alien invasion or the exterior of an airplane in flight. HBO Max's newest breakout original series, The Flight Attendant serves as an outstanding example of a series that utilizes all forms of visual effects flawlessly, from overt blood and gore to subtle shifts in color rendering in order to effectively transport audiences into the world the showrunners imagine.
Anderson and Miller have distinguished contributions to the visual effects landscape, working on Marvel blockbusters like Spider-Man (2002) and Luke Cage as well as television dramas like Ava DuVernay's critically acclaimed and politically activating When They See Us, and their resumes show no signs of decreased impressiveness any time soon.
Related article: HBO MAX and Kaley Cuoco's 'The Flight Attendant': Full of Thrills, Laughs, and Mystery
Related article: Evolution of Technology in Cinema: Film to Digital, CGI, VFX, Motion Capture & Beyond
Anderson explained that he was not always planning on pursuing a career in visual effects, initially studying architecture in college. "I was really into computer graphics… Always curious and excited by the idea of aesthetic and challenge." Greg explained that he found he had a great affinity for the "artistic, beauty, and technical components" of computer graphics, which would ultimately lead him to his career in visual effects. Miller found his way to visual effects from a different path, originally a fine arts and film major, he "was a painter [and] I loved films since I was a kid." After college Miller explained that he found work from "editorial to visual effects for commercials," however, through all of his different jobs in and out of visual effects it was "weaved through with a love of painting." Just Greg Anderson and John Miller's early personal experiences clue us into how widely-encompassing the field of visual effects is as Anderson's affinity for aesthetic technical components ultimately, and remarkably, complimented Miller's passion for the arts.
Greg Anderson and John Miller On Building
The Flight Attendant
Even to an untrained eye, it is apparent that the most invigorating and epic moments of The Flight Attendant are ripe with visual effects; however, the conversation between Anderson and Miller confirmed that there are many invisible layers of visual effects that are just as vital to curating the world of the mystery series. Having worked on both Marvel blockbusters as well as dramas television shows, Greg Anderson settled, "Visual effects is in every piece of media we consume… [and] there's beauty in both." Miller added that what really draws him to work on a project, beyond genre or artistic style, is simply a compelling script. "What is really wonderful is when you get great scripts. You get to add your expertise to visual [effects]." When prompted on just how much Anderson and Miller's expertise contributes to a film and series once all is said and done, Miller elaborated, "We do blood work, big bangs… and visual effects you can't see. We have the work coming to us in great variety."
Related article: MUST WATCH – Hollywood Insider's CEO Pritan Ambroase's Love Letter to Black Lives Matter – VIDEO
Subscribe to Hollywood Insider's YouTube Channel, by clicking here. 
"The process of visual effects is still very much a black box for people who don't make visual effects for a living." Anderson detailed how their work is incorporated into a final product, "We're going to bring our hidden knowledge [of visual effects] and we're constantly asked to collaborate and develop creative ideas."  Miller continued Anderson's sentiment, "We know how to pivot. With each show, it's a different story and place… We're actually really getting into the story."  Miller finished his thought recalling how they rely on the depth of the story as much as the story relies on their visual effects execution, "We really dig deep into the story for our own world."
Reflecting on the opportunity and challenge that the visual effects supervisors discovered with their work on The Flight Attendant, Miller pointed out that there are some unique qualities of the mystery-comedy like split screens and plane sequences, which he enjoyed working on. Additionally, Miller added, "Then [Cassie] sees something and the audience needs to think that it's real. A whole scene has to be composed… it's invisible but then it becomes not invisible." Greg agreed with Miller and explained the process of curating moments in the show where the protagonist, Kaley Cuoco's Cassie, is experiencing stress-induced hallucinations. "We went realistic in execution, but it's colored so we know it's not really happening… there was such a variety of it." Anderson went on to explain various ways in which they would convey Cassie's anxiety visually, citing one example of expanding endless hallways, all with the goal of enhancing her story. 
Related article: The Power of Positivity: Ikorodu Bois + Chris Hemsworth + Russo Brothers + Sam Hargrave
Limited Time Offer – FREE Subscription to Hollywood Insider – Click here to read more on Hollywood Insider's vision, values and mission statement here – Media has the responsibility to better our world – Hollywood Insider fully focuses on substance and meaningful entertainment, against gossip and scandal, by combining entertainment, education, and philanthropy. 
Collaboration Between the visual effects Team and the Showrunners of
The Flight Attendant
When prompted on the collaborative process between the visual effects team and the showrunners of The Flight Attendant, Anderson shed light on the amount of influence their crew is able to bring to every project they work on. He explained that there are often instances in which they believe they can add to the visuals of a story and get to have that conversation with the writers, directors, and producers. Anderson recalled dialogues that followed the lines of, "'Hey we know it says 'this', but what if it says 'this?' They really encourage us to get our thoughts shared." Anderson continued to speak highly of his experience with the creators of the show, sharing that "One of the most gratifying parts is hearing back from our clients that they had a great experience [working with] us collaboratively… There's a picture on the screen, but there's [also] a relationship with a client." Miller concurred then added, "The EP, Steve Yockey, is a really good writer and we were working with him all the way to the post side. There were challenges along the way… but we met them with the team."
In the context of the greater murder mystery genre, Anderson and Miller agreed that The Flight Attendant had a very specific visual style. "Violence… there's a lot of VFX in that. Every show has a style with that… [In The Flight Attendant] the violence and the blood is meant to be real to add gravity to the situation… You wanna buy that, believe that." In comparison, Anderson summoned the cartoonish gore of a film like Kill Bill. "The violence is exaggerated… that wouldn't have played here, the goal was to play real." Miller chimed in, once again reciting the importance of the script in their creative process, "[Our] inspiration is in the words. There's definitely a Hitchcockian element to the storyline… but the look of it was very realistic."
Related article: Hollywood Insider's CEO Pritan Ambroase: "The Importance of Venice Film Festival as the Protector of Cinema"
Related article: The Masters of Cinema Archives: Hollywood Insider Pays Tribute to 'La Vie En Rose', Exclusive Interview with Director Olivier Dahan
The conversation of partnership expanded into talking about even the most detailed aspects of visual effects work like coloring. "There's a collaboration between post and showrunner and production to create the final look." Anderson continued, "From writing on-page and lighting on set… then we create clouds and colors to adjust. When we go about breaking down a script… the process of doing so is what unites all of our work together." From investing themselves in the story the creators wrote to have a say in the look of the final product, Anderson and Miller paint a clear picture of the teamwork between all fields of entertainment production in order to create a result as visually compelling as The Flight Attendant.
Rendering the Unimaginable Future of visual effects
As Anderson and Miller have gone into depth discussing, being an effective visual effects artist is dependent on creating both explicit and imperceptible graphics. When prompted as to whether they prefer to have their work feel seamless and realistic in tune with the reality of the show, or marveled at and appreciated for the finely crafted art it is, Anderson responded, "I still ask myself… 'What do I prefer creating?' There's something quietly satisfying working on a show with subtle effects… It's an awesome feeling hearing, 'You didn't film that in Iceland?' When we filmed on a soundstage in Brooklyn." Anderson referenced his recent work on the critically acclaimed HBO drama I Know This Much Is True, to explain what he finds so fulfilling about making something so unrealistic appear believable. "Mark Ruffalo is not a twin. When you're watching it you just buy it… you believe it. There's something gratifying about it." Miller agreed with all of Anderson's feelings of vindication and added that he finds the subtle and overt effects to be a perfect balance he is happy to contribute to. " "We do both. One for one place, one for another place… We need to make these two work."
Related article: Hollywood in Shock: Warner Bros to Release Films on HBO Max, Forever Changing Cinema, Angering Christopher Nolan
Related article: Euphoria Special Episode Part 1: Delivers a Raw & Real Picture of Drug Addiction and its Consequences
We then took to the topic of where the two pioneers of the visual effects world envision their field progressing. Unsurprisingly, the pair feels adequately prepared for whatever comes their way. We spoke of how the line between reality and animation has become utterly blurred in recent films like 2019's The Lion King to which Anderson responded, "Lion King is a story that can only be told that way and it gives filmmakers another set of tools to visualize their story. In terms of 2020 and the pandemic, we saw a rise in animated work because it's impossible to shoot… Being able to create imagery that is believable is really amazing… I think you'll see more of it." John agreed but spoke to how the animation of The Lion King is just another facet of the ever-expanding fabric of the visual effects craft. "We've always adopted new techniques. We're always adding new tools to our toolbox… There are still lots of creators that want real actors." 
Finally FuseFX, the visual effects company to which both Anderson and Miller belong, also develops Virtual Production, suggesting that there may be emergence in the infusion of this technology in the entertainment industry in the coming years.  "Production has a very bright future for the merging of production and visual effects. We explore Virtual Production and continue to, with the success of The Mandalorian we've seen an uptick of using the virtual tools that want to incorporate these tools." Anderson explained how this can drastically change the set environment, "If the planning and schedule allow for it [Virtual Production] allows for everyone on set to see what they're interacting with and allows everyone on set to see the world. It gives everyone an ability to see what the intention is… creating a much more interactive form of filmmaking I think we will see more of."
Through their personal artistic values, to the creation of their newest success in The Flight Attendant, to whatever bright future Anderson and Miller compose for audiences, this enriching conversation shed light onto an entire world of artistry taken for granted. Whether creating entertainment's most extravagant climaxes or deceiving audiences with renderings indistinguishable from reality, all lovers of film and television owe these silent superstars an all too real debt of gratitude. 
An excerpt from the love letter: Hollywood Insider's CEO/editor-in-chief Pritan Ambroase affirms, "Hollywood Insider fully supports the much-needed Black Lives Matter movement. We are actively, physically and digitally a part of this global movement. We will continue reporting on this major issue of police brutality and legal murders of Black people to hold the system accountable. We will continue reporting on this major issue with kindness and respect to all Black people, as each and every one of them are seen and heard. Just a reminder, that the Black Lives Matter movement is about more than just police brutality and extends into banking, housing, education, medical, infrastructure, etc. We have the space and time for all your stories. We believe in peaceful/non-violent protests and I would like to request the rest of media to focus on 95% of the protests that are peaceful and working effectively with positive changes happening daily. Media has a responsibility to better the world and Hollywood Insider will continue to do so."
Ways to support Black Lives Matter Movement to end systemic racism
More Interesting Stories From Hollywood Insider
– Want GUARANTEED SUCCESS? Remove these ten words from your vocabulary| Transform your life INSTANTLY
– Compilation: All James Bond 007 Opening Sequences From 1962 Sean Connery to Daniel Craig
– Do you know the hidden messages in 'Call Me By Your Name'? Find out behind the scenes facts in the full commentary and In-depth analysis of the cinematic masterpiece
– A Tribute To The Academy Awards: All Best Actor/Actress Speeches From The Beginning Of Oscars 1929-2019 | From Rami Malek, Leonardo DiCaprio To Denzel Washington, Halle Berry & Beyond | From Olivia Colman, Meryl Streep To Bette Davis & Beyond
– In the 32nd Year Of His Career, Keanu Reeves' Face Continues To Reign After Launching Movies Earning Over $4.3 Billion In Total – "John Wick", "Toy Story 4", "Matrix", And Many More
Greg Anderson and John Miller, Greg Anderson and John Miller, Greg Anderson and John Miller, Greg Anderson and John Miller, Greg Anderson and John Miller, Greg Anderson and John Miller, Greg Anderson and John Miller, Greg Anderson and John Miller, Greg Anderson and John Miller, Greg Anderson and John Miller, Greg Anderson and John Miller, Greg Anderson and John Miller, Greg Anderson and John Miller, Greg Anderson and John Miller, Greg Anderson and John Miller, Greg Anderson and John Miller, Greg Anderson and John Miller, Greg Anderson and John Miller, Greg Anderson and John Miller, Greg Anderson and John Miller, Greg Anderson and John Miller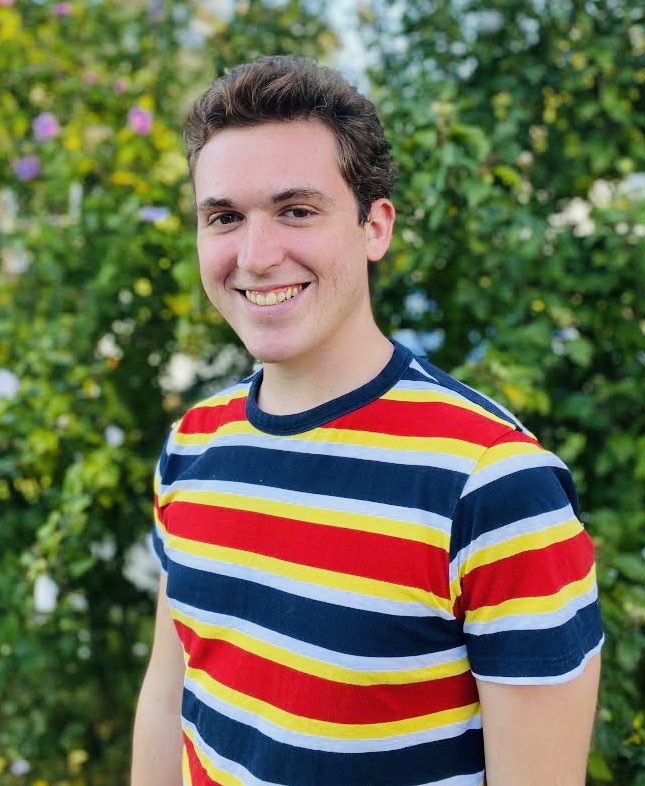 Christopher Davis is an entertainment enthusiast dedicated to the diverse and ever-expanding terrain of film and television. He is eager to examine entertainment that pushes the boundaries of the screen and offers new texture to popular culture altogether. Christopher is excited to write for Hollywood Insider, where he is encouraged to engage in factual and substance-based discourse. Christopher finds inspiration in media that is compelling to consume, sparks progress and evokes compassion.