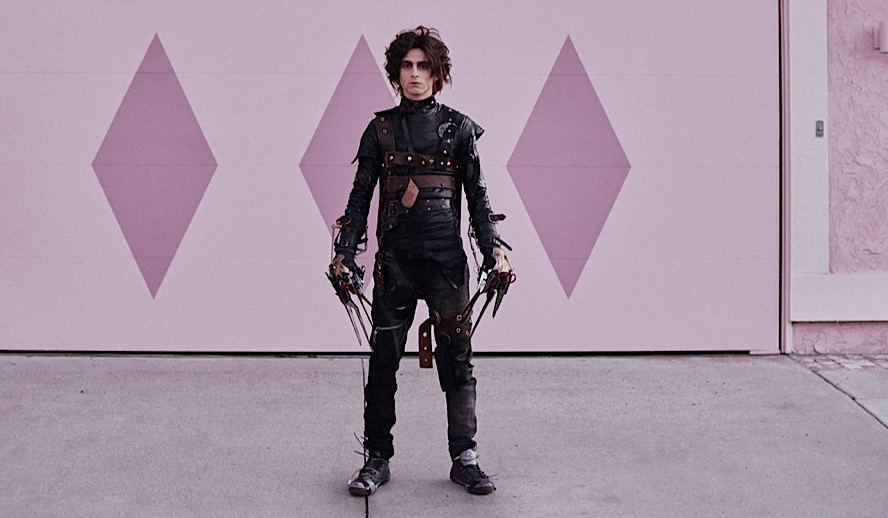 Photo: Best Commercials from Super Bowl 2021
This past Sunday was Super Bowl LV: the biggest game of the year. The match-up was between the Kansas City Chiefs and the Tampa Bay Buccaneers. And the night ended with Tampa Bay dominating 31-9. That's all well and good, but the truth is I don't really care. In fact, I have no preference whatsoever. Every year I watch the Super Bowl, and the games themselves don't register in my mind; all I know about American football is that a touchdown is worth six points, with an extra point if they kick the ball through the goalposts. But this is a long-winded preamble for me to get to what I'm trying to say: like some people, I only watch the Super Bowl for the commercials.
Related article: The Weeknd Super Bowl Halftime Performance Review
Related article: Amanda Gorman at the Super Bowl: Young Poet Wows Audiences Again
For better or worse, every year the commercials always hook me. It's the time of year when companies go all out in getting our attention. Whether they try something funny or emotional, a lot of them can be memorable. This year's ads had the potential to be interesting: would they take into consideration what we went through in 2020? The answer is a mixed bag: while a few companies did give us ads that responded to our current climate, it was primarily business as usual: funny commercials featuring celebrities, or ones with inspiring messages.
Still, this year's crop of Super Bowl ads was fairly solid.
So here are some of the best commercials from Super Bowl 2021, in no particular order: 
The commercial itself was fine. We see they're still broadcasting out of Wayne's basement; and in a nod to the film, they're still mocking shameless product placement and pandering to the latest trends (TikTok! A Cardi B cameo!) while also engaging in them. But still, it was nice seeing Mike Myers (Wayne) and Dana Carvey (Garth) again as they reprise their iconic SNL characters. And as far as hilariously obvious subliminal messages go, "Eat local" is one of the more benign ones.
Related article: MUST WATCH – Hollywood Insider's CEO Pritan Ambroase's Love Letter to Black Lives Matter – VIDEO
Subscribe to Hollywood Insider's YouTube Channel, by clicking here. 
I got a good chuckle out of this one. Just the idea of a teenage boy owning and wearing a hoodie with Jason Alexander's face on it is funny, and seeing how the face keeps changing to react to every misfortune that happens to the hoodie is pretty hilarious (truly it is the George Costanza of sweatshirts). I also learned that the song choice for the ad is even funnier if you know your 'Seinfeld': it's the tune to George's answering machine.
What if your Amazon Alexa was a human being? That's what one woman finds out in her fantasy, as we see Michael B. Jordan embody the virtual assistant in every way possible and make the woman very happy, much to her husband's dismay. This works as both an ad and a pretty funny thirst trap, and Twitter seems to agree. Also, Amazon would like to let you know that Jordan's next film, an adaptation of Tom Clancy's 'Without Remorse', is coming to Prime Video.
I have nothing against Ashton Kutcher, but he's not much of a singer. That complaint aside, this was another fun one. It's basically a play on the events described in Shaggy's 2000 hit, with Kutcher accusing his wife Mila Kunis as he keeps catching her in the act of…secretly eating his Cheetos. And Shaggy himself even shows up to give Kunis some much-needed advice. Twenty years later and that song is still catchy as hell.   
Related article: The Power of Positivity: Ikorodu Bois + Chris Hemsworth + Russo Brothers + Sam Hargrave
Limited Time Offer – FREE Subscription to Hollywood Insider
Click here to read more on Hollywood Insider's vision, values and mission statement here – Media has the responsibility to better our world – Hollywood Insider fully focuses on substance and meaningful entertainment, against gossip and scandal, by combining entertainment, education, and philanthropy. 
This was certainly an interesting one; I wasn't sure what to make of it the first time I watched it, but upon revisiting I came around. Thanks to some pretty superb CGI/animation, Matthew McConaughey's been feeling flat. Literally. And it's not easy: almost getting sucked up by a Roomba, being blown by the wind, or mocked by Jimmy Kimmel (it does lead to a pretty cool bit in a coffee shop where you think he's invisible). Thank goodness for the vending machine full of 3D Doritos, along with the inevitable but still funny punchline.
Every year you can pretty much always count on Bud Light to deliver a funny Super Bowl commercial. And while I'm a bit iffy on their other ad from tonight—points for acknowledging that 2020 was a lousy year, but the execution fell flat for me—this one was a good one. Think of it as the 'Avengers: Endgame' of Bud Light commercials as their past fan-favorite characters emerge from portals to help an upended truck get its beers to convenience stores. While I didn't recognize all of them, I still got enough that it worked for me.
"Sorry I called you 'Karen'", "That's my name", "Sorry your name is 'Karen'": I got a good laugh out of that joke. The gist of it here is that M&Ms can maybe make apologies go down easier: whether it's for gender reveal parties gone wrong or for insensitive airplane passengers to God only knows what that one guy was confessing to at church. Unless of course you're Dan Levy and you're trying to apologize to CGI candy for (still) wanting to eat them. 
When we think of Super Bowl ads that feature horses, the Budweiser Clydesdales are always the first to come to mind. But with Budweiser taking the year off, that left a niche for Samuel Adams to fill. Initially, it looks like we have this year's entry in the "gravitas-filled beer ad with horse imagery" category, and then it takes a hilariously irreverent turn. Moral of the story: maybe keep your cousin from Boston away from horses.
Related article: Hollywood Insider's CEO Pritan Ambroase: "The Importance of Venice Film Festival as the Protector of Cinema"
Related article: The Masters of Cinema Archives: Hollywood Insider Pays Tribute to 'La Vie En Rose', Exclusive Interview with Director Olivier Dahan
Will Ferrell finds out that Norway produces more electric cars per capita than the United States…and he does not take that info very well. So off he goes, recruiting Kenan Thompson and Awkwafina to help him give the Norwegians a piece of his mind. Ferrell brings his usual goofy comic energy here, which helps drive home the point the ad is trying to make: that it's time for the U.S to catch up regarding electric vehicles. And Ferrell's disgust is funnier if you've seen 'Eurovision'. 
Up until tonight, I had never heard of Paralympian and Team Toyota athlete Jessica Long, but after watching this ad I can't help but be impressed. As she swims through the waters, we see scenes reenacting her life's journey; and it's all thanks to the adopted mother who, despite being warned that Jessica's life won't be easy due to her legs needing to be amputated, loved, and accepted her no matter what. Is it enough to get me to buy a Toyota? No (we don't even see a car in the ad). But is it emotional and moving? Definitely.
You just know that if someone in Hollywood has the very bad idea of remaking 'Edward Scissorhands', that Timothée Chalamet would be at the top of their wish list. For the time being, we have this unofficial sequel of sorts which posits Chalamet as Edward's son Edgar, with Winona Ryder reprising her role as his mom Kim Boggs. And like his dad, we see Edgar struggle to go through life because of his Scissorhands (of course it never gets dark like in the film). That is until mom buys him a car with self-driving technology. It's kinda charming.
This one merits a special mention as it took me by surprise the first time I saw it. So it turns out Reddit bought ad time for the Super Bowl and they broadcasted a five-second ad, making it look like someone hijacked the feed. It's just a fairly lengthy text message that would've been difficult to read in just five seconds. But the key point is this: "One thing we learned from our communities last week is that underdogs can accomplish just about anything when they come together around a common idea". This is clearly a reference to the ongoing GameStop saga. 
What just happened? pic.twitter.com/DypRp6DeQt

— Reddit (@reddit) February 8, 2021
So apparently Oatly is an oat milk brand. I wasn't familiar with it then, but I definitely won't forget it now (or at least for the time being) thanks to this bizarre commercial. It's basically the company's CEO singing a jingle in a field about his product. And consider these lyrics: "It's like milk. But made for humans. Wow. No cow". I still don't know if I love or hate this ad, but it definitely haunts me right now.  
By Mario Yuwono
Click here to read Hollywood Insider's CEO Pritan Ambroase's love letter to Black Lives Matter, in which he tackles more than just police reform, press freedom and more – click here.
An excerpt from the love letter: Hollywood Insider's CEO/editor-in-chief Pritan Ambroase affirms, "Hollywood Insider fully supports the much-needed Black Lives Matter movement. We are actively, physically and digitally a part of this global movement. We will continue reporting on this major issue of police brutality and legal murders of Black people to hold the system accountable. We will continue reporting on this major issue with kindness and respect to all Black people, as each and every one of them are seen and heard. Just a reminder, that the Black Lives Matter movement is about more than just police brutality and extends into banking, housing, education, medical, infrastructure, etc. We have the space and time for all your stories. We believe in peaceful/non-violent protests and I would like to request the rest of media to focus on 95% of the protests that are peaceful and working effectively with positive changes happening daily. Media has a responsibility to better the world and Hollywood Insider will continue to do so."
Ways to support Black Lives Matter Movement to end systemic racism
More Interesting Stories From Hollywood Insider
– Want GUARANTEED SUCCESS? Remove these ten words from your vocabulary| Transform your life INSTANTLY
– Compilation: All James Bond 007 Opening Sequences From 1962 Sean Connery to Daniel Craig
– Do you know the hidden messages in 'Call Me By Your Name'? Find out behind the scenes facts in the full commentary and In-depth analysis of the cinematic masterpiece
– A Tribute To The Academy Awards: All Best Actor/Actress Speeches From The Beginning Of Oscars 1929-2019 | From Rami Malek, Leonardo DiCaprio To Denzel Washington, Halle Berry & Beyond | From Olivia Colman, Meryl Streep To Bette Davis & Beyond
– In the 32nd Year Of His Career, Keanu Reeves' Face Continues To Reign After Launching Movies Earning Over $4.3 Billion In Total – "John Wick", "Toy Story 4", "Matrix", And Many More
best commercials from super bowl 2021, best commercials from super bowl 2021, best commercials from super bowl 2021, best commercials from super bowl 2021, best commercials from super bowl 2021, best commercials from super bowl 2021, best commercials from super bowl 2021, best commercials from super bowl 2021, best commercials from super bowl 2021, best commercials from super bowl 2021, best commercials from super bowl 2021, best commercials from super bowl 2021, best commercials from super bowl 2021, best commercials from super bowl 2021, best commercials from super bowl 2021, best commercials from super bowl 2021, best commercials from super bowl 2021, best commercials from super bowl 2021, best commercials from super bowl 2021, best commercials from super bowl 2021, best commercials from super bowl 2021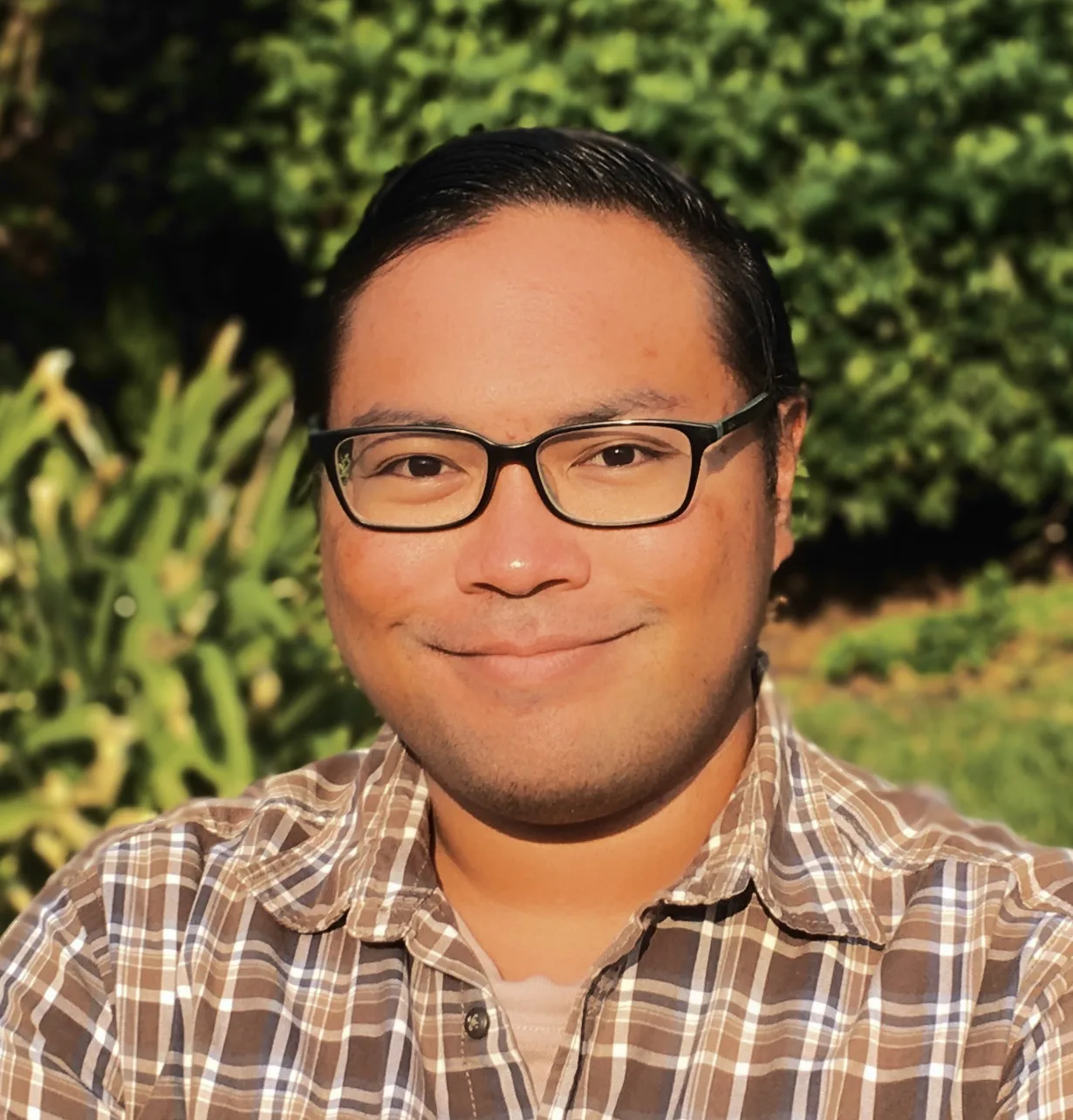 Mario
Yuwono
is from Indonesia, but was born in Italy and attended school in Jakarta, Moscow, Berlin and Los Angeles. He has been obsessed with films ever since he saw his first movie at the age of five, and would go on to spend his younger years reading film encyclopedias and movie guides. Combined with a global upbringing rooted in greater social awareness, this drives him to be more observant of values promoted in films. He believes in cinema's potential to enable greater empathy and meaningfully expand people's horizons, in line with
Hollywood Insider's
goal. He holds a Master of Fine Arts degree in Screenwriting from California State University in Northridge. Aside from reporting on film, TV and culture, Mario also aspires to write for film and television, and is a strong believer in social change, equality and inclusion.