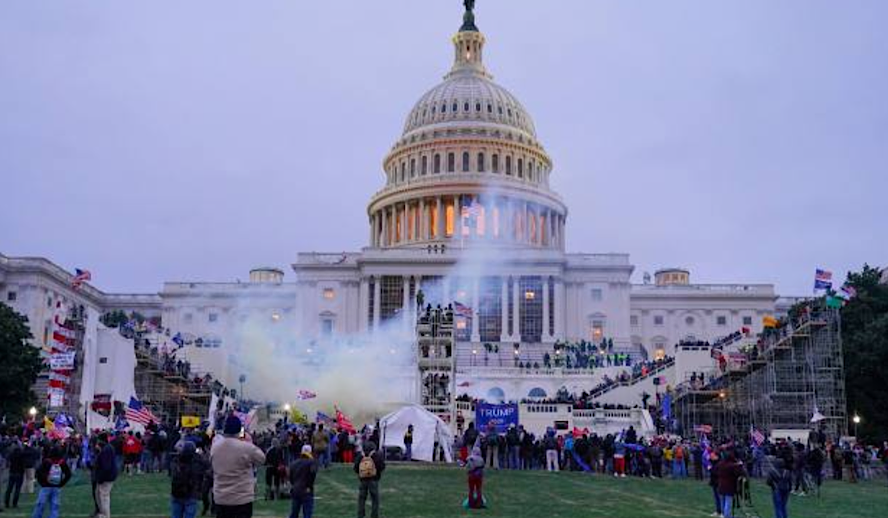 Photo:
Prologue
"I am really worried about America right now. That's all".
That's what I posted on Facebook on the afternoon of January 6 this year. I watched the violent mobs—supporters of departing U.S. President Donald J. Trump—as they stormed the United States Capitol baying for blood and felt a sinking feeling in my stomach. For the entirety of that day, and for some of the next day, I alternated between being glued to my television and doomscrolling and rage tweeting. Writing or doing any other work was the last thing on my mind. 
When my mom replied to the above post asking me why I was upset, I just told her "Trump supporters stormed the US Capitol today". In hindsight, I regret holding back. What I saw that day was seditious and felt treasonous. I try to be a forgiving person but my empathy has its limits. The worry, confusion, and fear I felt that day are now joined by anger.
Related article: President Joe Biden & VP Kamala Harris – Hollywood Insider Congratulates Our Official Endorsements!
Related article: Video: The People in USA Send Messages to Joe Biden and Kamala Harris for Elections
One week later, it's safe to say this siege will go down as one of the darkest days in modern American history. How did this chaos start? What happens now, and next? And will there be any consequences to this? First, let's go back to the beginning. 
Before — How Did We Get Here
On November 3, 2020, Joe Biden and Kamala Harris won the U.S. Presidential Election, defeating the incumbent Trump in both the popular vote as well as (most importantly) the Electoral College. And while some Republicans were gracious and congratulated the President- and Vice President-Elect, Trump dug his heels in and would go on to repeatedly making baseless claims of voter fraud despite the elections being declared lawful. So we watched as he and his various Republican proxies spent the rest of 2020 mounting numerous failed attempts at contesting and overturning the election results; and sometimes that meant humiliating themselves, especially anything involving Rudy Giuliani. 
With the Electoral College, last month officially confirming Biden's win, all that's left was to certify it with Congress when they convene to count the results on January 6. The expectation was that Vice President Mike Pence, as the president of the Senate, would show loyalty to Trump and reject Biden's victory. This is despite the fact that Pence acknowledges that he doesn't have the Constitutional power to do so. In the meantime, Trump managed to convince some House and Senate Republicans, including Josh Hawley (Missouri) and Ted Cruz (Texas), to side with him in his challenge.
Related article: MUST WATCH – Hollywood Insider's CEO Pritan Ambroase's Love Letter to Black Lives Matter – VIDEO
Subscribe to Hollywood Insider's YouTube Channel, by clicking here. 
As early as December 18, Trump announced a rally (originally planned by conservative group Women for America First) in Washington D.C. to contest the counting of the votes, tweeting to his supporters, "Big protest in D.C. on January 6th. Be there, will be wild!" and further promoting the protests by saying he'll be there. Thus the stage was set for far-right groups to converge on the nation's capital in an attempt to pressure lawmakers to not certify the results. And in a harbinger of things to come, ahead of the rally websites and online forums popular with conservatives and far-right activists lit up with ominous threats of violence if Congress didn't favor Trump. 
January 6: How a Rally Led to a Siege of the Capitol
On the morning of January 6th, the rally began. On the Ellipse, Trump addressed his adoring crowd of thousands in a one-hour speech and stuck to his modus operandi—spreading falsehoods, attacking the media, pumping up his supporters, calling on Pence to overturn the election and vowing revenge against members of Congress who won't support his efforts. While the argument can be made that Trump didn't literally call on his supporters to turn to violence, his choice of words in his speech definitely leaned towards violence and aggression, framing their rally as a sort of last stand: words like, "fight much harder" against "bad people", "you're allowed to go by very different rules", and "if you don't fight like hell, you're not going to have a country anymore". And as he urged his supporters to march to Congress, he assured them that he'd be right there with them.
Related article: The Power of Positivity: Ikorodu Bois + Chris Hemsworth + Russo Brothers + Sam Hargrave
Limited Time Offer – FREE Subscription to Hollywood Insider
Click here to read more on Hollywood Insider's vision, values and mission statement here – Media has the responsibility to better our world – Hollywood Insider fully focuses on substance and meaningful entertainment, against gossip and scandal, by combining entertainment, education, and philanthropy. 
After the speech, Trump retreated to the safety of the White House and watched the day's events unfold on TV. That didn't matter; the impression his supporters got was that Trump would be down in the trenches fighting alongside them. We all know what came next. The crowd advanced towards the Capitol, overwhelming the officers, and breached the building itself. The photos and videos circulated on social media and the news tell the tale of what happened inside. 
Members of Congress evacuating to undisclosed locations or hiding under their seats; Capitol officers barricading the doors to the House Chamber, their guns drawn and bracing for an attack like something out of a movie; and ardent Trump supporters—white supremacists, far-right militants, QAnon supporters, and the Proud Boys, and even a few Republican officials just to name a few—casually roaming the halls flying Confederate flags, brandishing neo-Nazi imagery, and generally engaging in ransacking and trespassing, confidently documenting their attack on social media. At the same time, police found IEDs (improvised explosive devices) left at the nearby Democratic National Convention and Republican National Convention headquarters, as well as Molotov cocktails and firearms. 
Federal agents and nearby National Guard from Virginia were eventually deployed to help restore order and by the evening, the Capitol was secured. By the end of the day, sixty-one rioters were arrested for the siege and more arrests ensued in the days since. Five people died at or shortly after the event. Of the notable casualties is Trump supporter Ashli Babbitt, who was shot and killed by a Capitol Police Officer as she tried to breach a barricade; and Capitol officer Brian D. Sicknick, who was mortally wounded while engaging with the rioters and died the next day. 
Related article: Hollywood Insider's CEO Pritan Ambroase: "The Importance of Venice Film Festival as the Protector of Cinema"
Related article: The Masters of Cinema Archives: Hollywood Insider Pays Tribute to 'La Vie En Rose', Exclusive Interview with Director Olivier Dahan
Despite the rioters' attempt at stopping Congress from certifying the election, all they did was delay it. Congress eventually reconvened in the dead of night and made it official: Joe Biden is the next president of the United States.
The Fallout — Are There Consequences?
Condemnation of the siege was widespread, on both sides of the political aisle and from leaders all across the world. Biden appeared on national television and called on Trump to end the riot. And Trump couldn't even do that right.
In that now-infamous video statement, Trump still perpetuated the narrative of widespread election fraud even as he told the rioters to be peaceful and go home. Despite pleas from lawmakers and officials to speak out against the mob, he didn't condemn them and instead said, "We love you. You're very special". This statement only legitimized the rioters' anger, such that Twitter, Facebook, and YouTube took down the video. Trump eventually issued another video statement condemning the violence and claiming that he's committing to a seamless transition of power—the closest he's come to admitting defeat. But his critics felt it was too little too late, and his supporters felt betrayed.
Related article: Live Updates: USA Election, President-ELECT Joe Biden Receives Highest Number of Votes in USA History
Related article: On the Life of Kamala Harris (Vice President-Elect), the Strongest Medicine We're Ready For
And that was only the beginning. Despite warnings from social media giants not to incite further violence with false claims, it finally happened: on January 8, 2021, Twitter permanently banned Trump, and social media, in general, started cracking down on extremist content. Facebook and Instagram followed with their own suspensions lasting until the end of his term. Other platforms that have locked him out or banned him include Twitch, Discord, TikTok, Snapchat, and even places like Shopify and Pinterest. Trump's banning led the far-right to turn to Parler, the social media app popular with extremists and conspiracy theorists; but as news spread of the app's involvement in coordinating the siege, Apple and Google removed Parler from their app stores and Amazon removed it from their cloud hosting service, effectively taking it offline as of this writing.
As minor as this might sound, it's worth noting how key social media was to the Trump administration. In taking away his megaphones, it effectively cuts off many of his various avenues of spouting lies and dangerous rhetoric.
Capitol Police was also lambasted for not sufficiently protecting the Capitol, with suspicion arising that some showed support for, or was even directly involved, in the siege. Also among the talking points in this issue is the double standard present, contrasting the comparatively lax police presence from the Capitol riot to the overly aggressive response Black Lives Matter protesters received last summer, also in the same city. One group attempted to dismantle democracy, while the other fought for their right to not be murdered on sight. The hypocrisy was stunning, yet sadly not surprising.
Related article: The Rise Of Teen Idols Timothée Chalamet & Harry Styles: Destroying Toxic Masculinity
Related article: Barack Obama's 'A Promised Land' Review: A Powerful Introspective From A True Leader
On a side note, the Washington Post filed an exclusive report revealing that the FBI was warned before the Capitol siege of possible threats from violent extremists and disregarded it as raw and not "finally evaluated intelligence". And at the time they also dismissed the extremists' online chatter as just over-the-top rhetoric and not a security threat on par with…the racial justice protests last summer. Make of that what you will.
It's Not Over Yet — What's Next
As of today, calls for a second impeachment against Trump have only grown in volume. House Democrats, joined by several Republicans, moved forward with passing a resolution urging Pence to invoke the 25th Amendment and remove Trump from office. However, Pence has repeatedly declined to do so (this in spite of the fact that his own life was also in danger that day). Trump and some Republican officials are now calling for "unity", stating that impeachment efforts would only further divide the country (in a clear attempt to avoid being held accountable in any way); meanwhile Trump now brazenly refuses to take any responsibility for the siege and is blaming Antifa again. 
And as we inch closer to Inauguration Day, threats persist. It's worth noting that according to Twitter, they banned Trump after assessing his last two tweets—one firing up his supporters, and the other signaling that he won't be attending Biden's inauguration—and coming to the conclusion that they could encourage a repeat of the Capitol incident. A recent internal FBI bulletin only confirms that fear, warning that further armed protests are being planned at all fifty state capitols over the next few days; that an armed group is threatening a "huge uprising" if Congress attempts to remove Trump through the 25th Amendment. Make no mistake: we're not out of the woods yet. Not by a long shot.
Related article: Jon Ossoff: 10 Facts About The Georgia Senate Hopeful
Related article: The American Hero Stacey Abrams' 'And She Could Be Next': Perfect Primer To The 2021 Georgia Runoffs
Conclusion
Not long after the riots, I mulled in my head over whether or not I should view what happened as an act of terrorism. Then I thought about what that word means. Webster's defines it as "the systematic use of terror especially as a means of coercion". My reading of it in the moment is that it's about making people so afraid, using violence or the threat of it, that they'll do whatever you tell them to do. 
That pretty much fits what happened last week at the Capitol to a T—an attempt at hindering democracy through the use of force. 
But as Arnold Schwarzenegger stated in a recent stirring video on Twitter condemning Trump and the riots, democracy held firm. That like a sword, it only grows stronger the more it's tempered. And last week's events serve as a reminder to all of us that maintaining democracy, ensuring that it functions the way it's meant to, will require constant vigilance. 
Also if the people on your team are the ones wearing neo-Nazi hoodies, you might be the villains. Just putting it out there. 
By Mario Yuwono
Click here to read Hollywood Insider's CEO Pritan Ambroase's love letter to Black Lives Matter, in which he tackles more than just police reform, press freedom and more – click here.
An excerpt from the love letter: Hollywood Insider's CEO/editor-in-chief Pritan Ambroase affirms, "Hollywood Insider fully supports the much-needed Black Lives Matter movement. We are actively, physically and digitally a part of this global movement. We will continue reporting on this major issue of police brutality and legal murders of Black people to hold the system accountable. We will continue reporting on this major issue with kindness and respect to all Black people, as each and every one of them are seen and heard. Just a reminder, that the Black Lives Matter movement is about more than just police brutality and extends into banking, housing, education, medical, infrastructure, etc. We have the space and time for all your stories. We believe in peaceful/non-violent protests and I would like to request the rest of media to focus on 95% of the protests that are peaceful and working effectively with positive changes happening daily. Media has a responsibility to better the world and Hollywood Insider will continue to do so."
Ways to support Black Lives Matter Movement to end systemic racism
More Interesting Stories From Hollywood Insider
– Want GUARANTEED SUCCESS? Remove these ten words from your vocabulary| Transform your life INSTANTLY
– Compilation: All James Bond 007 Opening Sequences From 1962 Sean Connery to Daniel Craig
– Do you know the hidden messages in 'Call Me By Your Name'? Find out behind the scenes facts in the full commentary and In-depth analysis of the cinematic masterpiece
– A Tribute To The Academy Awards: All Best Actor/Actress Speeches From The Beginning Of Oscars 1929-2019 | From Rami Malek, Leonardo DiCaprio To Denzel Washington, Halle Berry & Beyond | From Olivia Colman, Meryl Streep To Bette Davis & Beyond
– In the 32nd Year Of His Career, Keanu Reeves' Face Continues To Reign After Launching Movies Earning Over $4.3 Billion In Total – "John Wick", "Toy Story 4", "Matrix", And Many More
capitol, capitol, capitol, capitol, capitol, capitol, capitol, capitol, capitol, capitol, capitol, capitol, capitol, capitol, capitol, capitol, capitol, capitol, capitol, capitol, capitol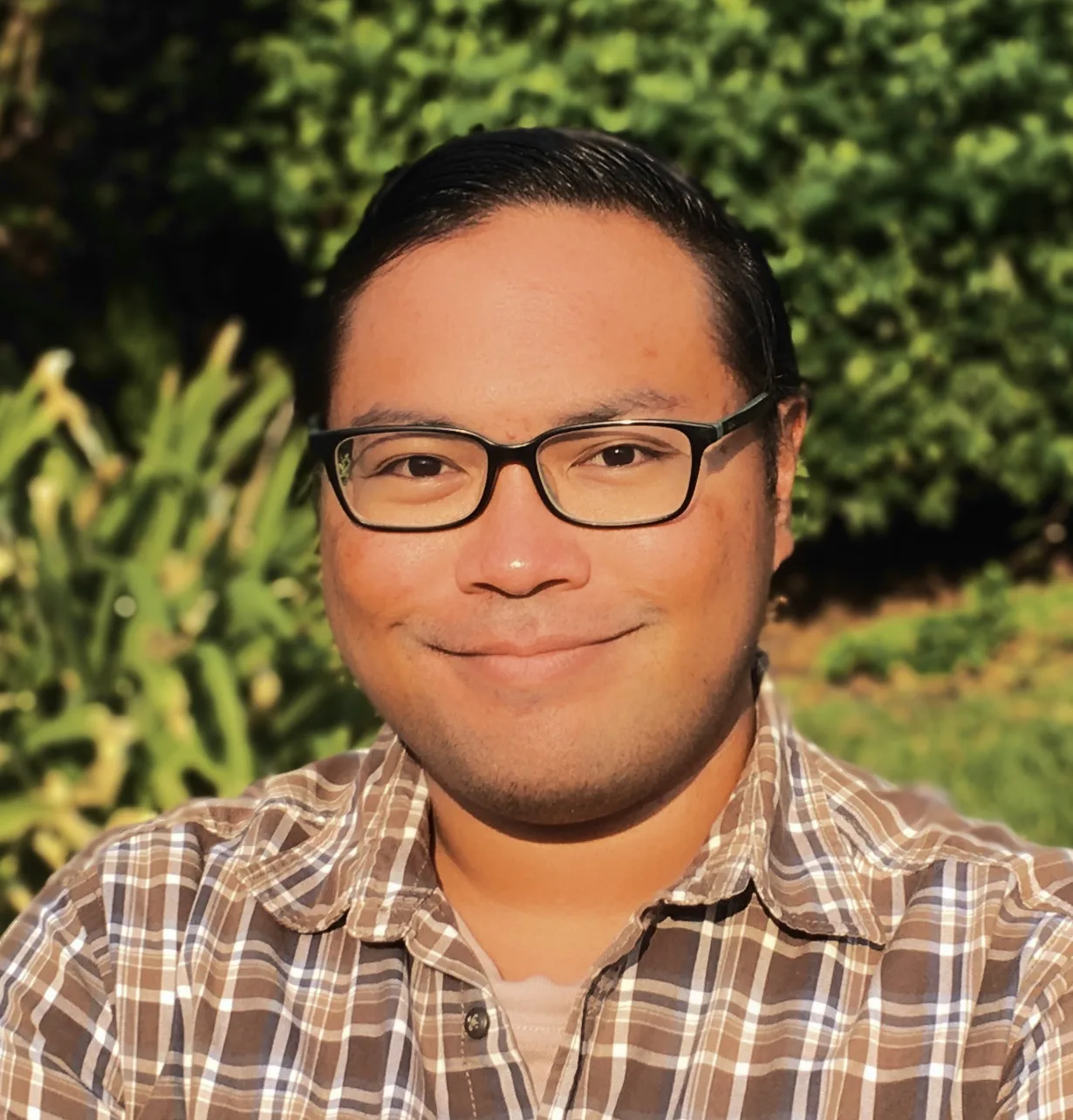 Mario
Yuwono
is from Indonesia, but was born in Italy and attended school in Jakarta, Moscow, Berlin and Los Angeles. He has been obsessed with films ever since he saw his first movie at the age of five, and would go on to spend his younger years reading film encyclopedias and movie guides. Combined with a global upbringing rooted in greater social awareness, this drives him to be more observant of values promoted in films. He believes in cinema's potential to enable greater empathy and meaningfully expand people's horizons, in line with
Hollywood Insider's
goal. He holds a Master of Fine Arts degree in Screenwriting from California State University in Northridge. Aside from reporting on film, TV and culture, Mario also aspires to write for film and television, and is a strong believer in social change, equality and inclusion.