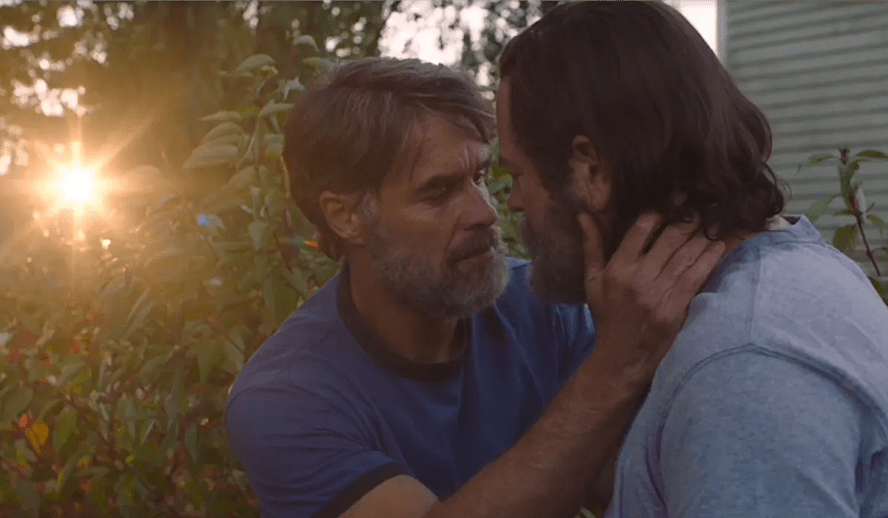 Rarely do we, as avid TV watchers with all of our cynically savvy, deeply ingrained familiarity for the dramatic structures of television storytelling, get to witness an act of perfectly executed, purely emotional storytelling inside a single episode of television; that is precisely what we got in the extraordinary third installment of HBO's 'The Last of Us.' An even rarer occurrence in popular television is when a highly anticipated show that fans have been desperately waiting to see for years decides to swerve, and take its audience into a completely unexpected tonal and emotional landscape. This third episode of 'The Last of Us' Season One, entitled 'Long, Long Time,' fleshes out, enriches, and infinitely deepens the backstory of the pre-existing character of Bill, with a titanic-level of empathy and affection that even the most committed fans could never have anticipated.
Things to do: 
Click here to read more on

The Hollywood Insider's

vision, values and mission statement here – Media has the responsibility to better our world –

The Hollywood Insider

fully focuses on substance and meaningful entertainment, against gossip and scandal, by combining entertainment, education, and philanthropy.
The Last of Us Episode 3
The flashback-based bottle episode framework of this week's show does ultimately serve to further propel the narrative of its leading duo of characters, Joel and Ellie. The continuing journey and the growing relationship between the show's leading pair of quarrelsome survivalists anchors this episode in both its opening and closing sequences. But the enormous poignancy of the story that unfolds in episode 3 is a feat built entirely upon two irreplaceable components: the astounding level of intimacy cultivated by the two lead performances of Nick Offerman and Murray Barlett (who play Bill and Frank respectively), as well as the deftly and elegantly conveyed direction that is employed in the telling of this heart-wrenching love story.
Any uninitiated viewer could sit down to watch this episode of TV with no prior narrative exposition or firm grasp of the overall lore, and still end up feeling utterly rocked to their emotional core by the end of its 80-minute runtime. Episodes of television like 'Long, Long Time' serve as benchmarks for the power of storytelling in this medium. Its gorgeously uncomplicated dramatic structure makes this episode stand out as a stark reminder to any future video game adaptations, that simply delving into the emotional psychology of the characters is more than enough fodder to tell an engrossing and powerful genre story.
Related article: MUST WATCH – The Hollywood Insider's CEO Pritan Ambroase's Love Letter to Black Lives Matter – VIDEO
Related article: Why Queen Elizabeth II Is One Of The Greatest Monarchs | Her Majesty Queen Elizabeth II of United Queendom of Great Britain & Northern Ireland (Video Insight)
Related article: All Best Actor/Actress Speeches From The Beginning Of Oscars 1929-2019 | Hollywood Insider
Related article: Guillermo del Toro's 'Pinocchio' and 'Turning Red' Lead the Nominations for the 50th Annie Awards
Related article: The Complete Guide – Golden Globes 2023 Results: All the Winners, Surprises and Shocks 
Doomsday Delight
Those who have played the original 'The Last of Us' game are already familiar with the character of Bill. He makes a brief but meaningful appearance in one of the early episodic chapters of Joel and Ellie's perilous cross-country expedition. While the character undoubtedly left a distinct impression in his limited time on screen, it's safe to say that no one ever really expected to learn much more about Bill after he exited the stage. The grim series of events which shaped this obviously paranoid character into the distrustful, resource-hoarding recluse that he has become by the time we meet him in the game, were left up entirely to the imagination. At least until now. From the first line that we hear Bill utter on screen, "Not today, you new world order jack-boot f****s," as he waits out the storming squadrons of government soldiers in the secretly concealed fallout bunker below his home, it's apparent that this man has been waiting for the world to fall apart for his entire life.
After confirming that the last of the government's roving battalions of inquisitive forces have withdrawn from his little corner of the world, Bill sets about preparing his new base of post-apocalyptic operations, in a montage that feels like a genuine exercise in wish-fulfillment for the long-time doomsday prepper. Watching Bill raid his local Home Depot for supplies, chop down public trees for firewood, or dust off his emergency generator (all set to a jaunty, celebratory blues-rock soundtrack) efficiently establishes that this character was not only prepared for the world to end, but, in fact, welcomed it with a spirit of righteously eager anticipation. At least on the surface, everything is going according to plan for Bill. That is until things get a little more complicated.
Related article: The Hollywood Insider's CEO Pritan Ambroase: "The Importance of Venice Film Festival as the Protector of Cinema"
Related article: The Masters of Cinema Archives: The Hollywood Insider Pays Tribute to 'La Vie En Rose', Exclusive Interview with Director Olivier Dahan
Related article: – Want GUARANTEED SUCCESS? Remove these ten words from your vocabulary| Transform your life INSTANTLY
Related article: 2023 Most Anticipated Films – 'Barbie', 'Oppenheimer', 'Little Mermaid' & More
Related article: 'The Last of Us' Season 1 Premiere Episode Review: HBO's Adaptation Does Justice to Naughty Dog's Landmark Game
Bill and Frank
Frank meets his future lifelong lover and partner Bill from the business end of a shotgun. Bill peers down at a defenseless Frank, caught in the maw of one of the many booby-traps that line the perimeter of Bill's intensely well-guarded property. After determining that he is not an outright threat, Bill cautiously invites Frank inside the hermetically sealed confines of his compound. The two share a home-cooked meal (an absolute luxury in the apocalypse), courtesy of Bill's hyper well-maintained vegetable garden and his near-constant supply of fresh rabbit meat. Frank shows immense gratitude for Bill's kindness, but he can also immediately sense that there is a deep and aching loneliness lurking inside Bill that he has never been able to mend, let alone articulate. Then, in one of the more tear-inducing moments of mutual emotional recognition and gentle, heartfelt consummation of love that one will ever see, Bill reveals himself to Frank by playing Linda Ronstadt's "Long, Long Time" on his grand piano. After Bill's breathy and soul-bruised rendition of the heartbreaking ballad concludes, the two men share a tentative but passionate kiss, and in that moment begin the next chapter of their shared lives together. This scene initiates a series of time jumps which traverse the next twenty or so years of Bill and Frank's relationship.
Related article: The Completed List of the 2023 Nominations – 'Everything Everywhere All At Once' Lead With 11 Nominations
Related article: What Should You Know About This Year's Sundance Film Festival 2023?
Related article: EVOLUTION: Every Henry Cavill Role From 2001 to 2021, All Performances Exceptionally Poignant
Related article: EVOLUTION: Every Chris Evans Role From 1997 to 2020, All Performances Exceptionally Poignant
Before moving on it must be noted that Nick Offerman (beloved fan-favorite of 'Parks and Recreation' & more) and Murray Bartlett (most recently utilized in scene-stealing capacity in 'The White Lotus' Season 1) share an astonishing visceral connection with one another on screen. Their white hot desire for each other, and their deeply credible friendship, has scarcely been seen in the history of love stories across genres and mediums. Both actors are so generous in their scenes together, conveying such an immeasurable sense of love and connection, that seeing the eventual ending of their story honestly feels like living out the final days of a real life relationship in real time. Frank changes Bill for the better by opening him up to receiving the love of others, and Bill protects Frank from the constant tsunami of ugliness that inevitably crashes upon the literal gates of their shared slice of Eden.
At one point we learn that Frank has made a connection with Tess via ham radio, years before the events of episode 2 occurred. Insistent that the two need to make friends in order to have a meaningful life together, Frank invites Tess and Joel over to Bill's compound for a luncheon, during which the equally-circumspect Joel and Bill warily agree to start trading resources with one another regularly. As the years wear on, bandits and raiders come and go, as do Joel and Tess, and eventually, with age, Frank begins to develop a cancer-like illness which he soberly describes saying, "There wasn't anything to cure this before the world fell apart." The death knell of this morbidly pragmatic declaration is reflected a thousand fold in Bill's watering blue eyes.
Related video: EVOLUTION: Every Tom Cruise Role From 1981 to 2021, All Performances Exceptionally Poignant
Related video: EVOLUTION: Every Johnny Depp Role From 1984 to 2020, All Performances Exceptionally Poignant
Related article: Video: In Depth Scoop with Jamie Flatters on 'Avatar: The Way of Water' | Reactions

Related article: Miss USA Takes the Crown for Miss Universe 2022 | All About the Competition and the Duties That Come with the Title 
You Were My Purpose
The conclusion of 'Long, Long Time' is among the most tender, bittersweet, and unavoidably sad moments captured on a TV show in recent memory. Seeing Bill, a man who used to hate the world and everyone in it, having to let go of the only thing that he ever loved, is a sincerely shattering thing to watch. The audience is provided a moment of emotional refuge when Frank realizes that Bill has made the executive decision to spike not only his, but both of their final glasses of dinner wine with a lethal dose of crushed pills, begrudgingly admitting that, "But from an objective point of view… It's incredibly romantic." Then, Bill pushes Frank's wheelchair to the bedroom one last time. When we then jump forward to the present day, Joel and Ellie arrive at Bill and Frank's compound, only to discover that it has been abandoned. Ellie finds a note left by Bill addressed, "To whomever, but probably Joel" along with a key to his truck, sitting on the long-untouched dining room table.
The purpose of the episode's story comes into full focus when Ellie reads Bill's farewell letter aloud to Joel. Bill, the once misanthropic, pessimistic loner, describes how Frank entering his life made him realize that there are things, outside of our own immediate self-interest, that are worth protecting and nurturing in this world. As Joel and Ellie chug down the road away from the compound in Bill's beat-up pick up truck, they punch in the one cassette tape that the posthumous pair of lovers left in their console. The tune of Linda Ronstadt's "Long Long Time" crackles over the stereo, and we peer out of the window of Bill and Frank's final resting place, as Joel and Ellie continue their sojourn into the unknown. 
Creators: Neil Druckmann, Craig Mazin.
Cast: Pedro Pascal, Bella Ramsey, Gabriel Luna, Merle Dandridge, Jeffery Pierce, Anna Torv, Murray Bartlett, Nick Offerman, Christine Hakim.
By Dillon Goss-Carpenter 
Click here to read The Hollywood Insider's CEO Pritan Ambroase's love letter to Cinema, TV and Media. An excerpt from the love letter: The Hollywood Insider's CEO/editor-in-chief Pritan Ambroase affirms, "We have the space and time for all your stories, no matter who/what/where you are. Media/Cinema/TV have a responsibility to better the world and The Hollywood Insider will continue to do so. Talent, diversity and authenticity matter in Cinema/TV, media and storytelling. In fact, I reckon that we should announce "talent-diversity-authenticity-storytelling-Cinema-Oscars-Academy-Awards" as synonyms of each other. We show respect to talent and stories regardless of their skin color, race, gender, sexuality, religion, nationality, etc., thus allowing authenticity into this system just by something as simple as accepting and showing respect to the human species' factual diversity. We become greater just by respecting and appreciating talent in all its shapes, sizes, and forms. Award winners, which includes nominees, must be chosen on the greatness of their talent ALONE.
I am sure I am speaking for a multitude of Cinema lovers all over the world when I speak of the following sentiments that this medium of art has blessed me with. Cinema taught me about our world, at times in English and at times through the beautiful one-inch bar of subtitles. I learned from the stories in the global movies that we are all alike across all borders. Remember that one of the best symbols of many great civilizations and their prosperity has been the art they have left behind. This art can be in the form of paintings, sculptures, architecture, writings, inventions, etc. For our modern society, Cinema happens to be one of them. Cinema is more than just a form of entertainment, it is an integral part of society. I love the world uniting, be it for Cinema, TV, media, art, fashion, sport, etc. Please keep this going full speed."
More Interesting Stories From The Hollywood Insider
– Want GUARANTEED SUCCESS? Remove these ten words from your vocabulary| Transform your life INSTANTLY
– A Tribute to Martin Scorsese: A Complete Analysis of the Life and Career of the Man Who Lives and Breathes Cinema 
– Do you know the hidden messages in 'Call Me By Your Name'? Find out behind the scenes facts in the full commentary and In-depth analysis of the cinematic masterpiece
– A Tribute To The Academy Awards: All Best Actor/Actress Speeches From The Beginning Of Oscars 1929-2019 | From Rami Malek, Leonardo DiCaprio To Denzel Washington, Halle Berry & Beyond | From Olivia Colman, Meryl Streep To Bette Davis & Beyond
– In the 32nd Year Of His Career, Keanu Reeves' Face Continues To Reign After Launching Movies Earning Over $4.3 Billion In Total – "John Wick", "Toy Story 4", "Matrix", And Many More
The Last of Us, The Last of Us, The Last of Us, The Last of Us, The Last of Us, The Last of Us, The Last of Us, The Last of Us, The Last of Us, The Last of Us, The Last of Us, The Last of Us, The Last of Us, The Last of Us, The Last of Us, The Last of Us, The Last of Us, The Last of Us, The Last of Us, The Last of Us, The Last of Us, The Last of Us, The Last of Us, The Last of Us, The Last of Us, The Last of Us, The Last of Us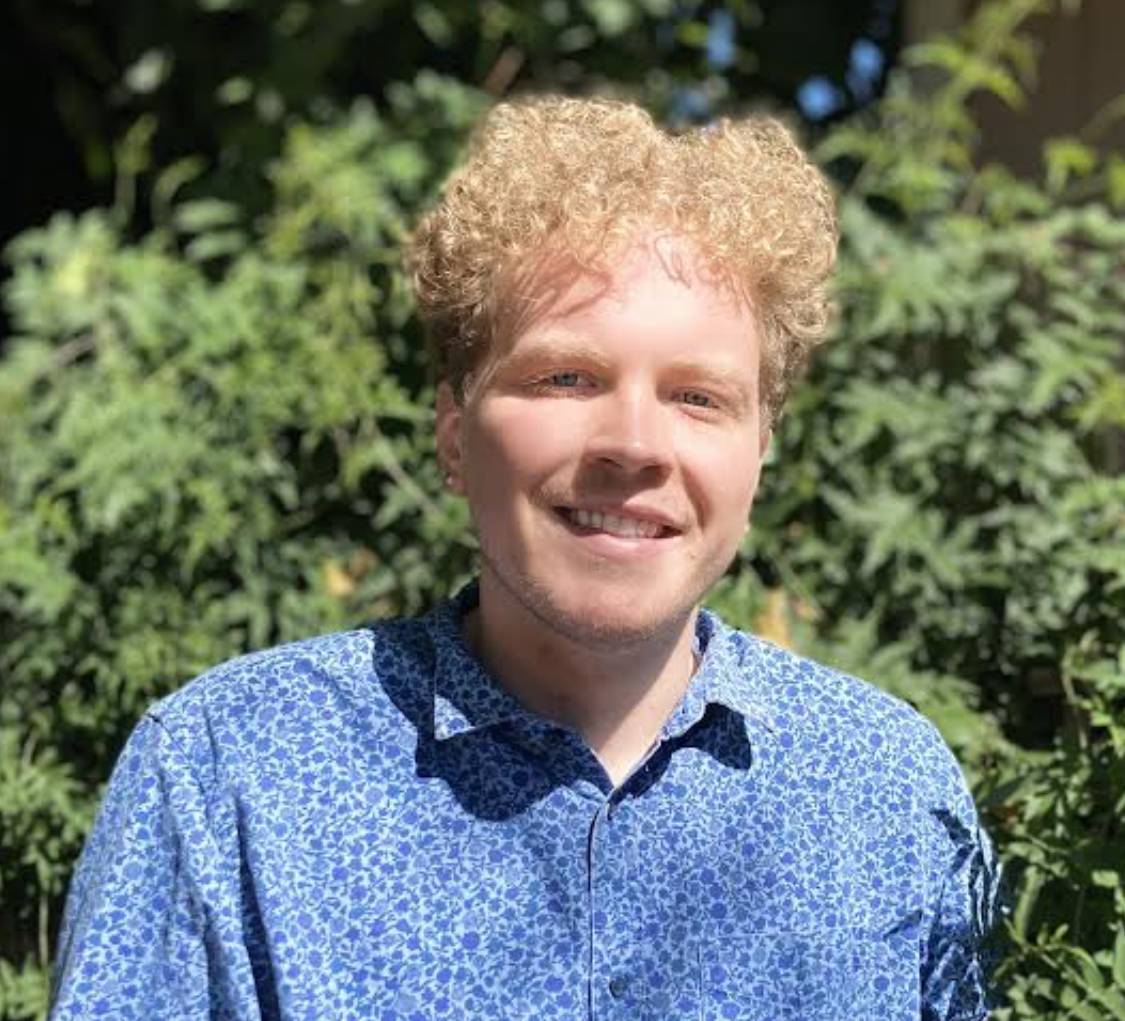 Dillon is a writer, and a lover of storytelling and creativity across all mediums. He studied Film and Digital Media at UC Santa Cruz, where he became a voracious consumer and ponderer of the creative arts. He has a background in screenwriting, as well as freelance film theory and pop culture journalism. Dillon connected to the inclusive, empowering mission statement of The Hollywood Insider, because of his shared belief in the power of storytelling, and its facility to engender empathy and understanding, as well as entertain. He believes in finding joy and purpose through making, watching, discussing, and dissecting the diverse collection of creative media that inspires him. He has particular interest in stories that come from largely unheard, historically excluded perspectives.