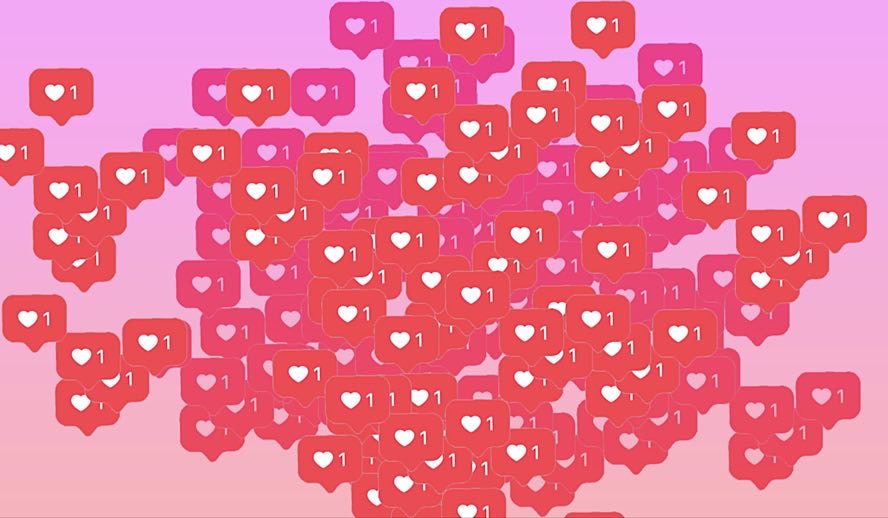 Photo: Instagram's Likes Policy To Help Better Society
In a world where social media dominates our lives, mental health has become fragile. It seems that Instagram has caught onto that, with their new "trial-run" policy of hiding the likes from some users's accounts. Instagram was already testing out hiding likes—starting in July— in Australia, Brazil, Canada, Ireland, Italy, Japan, and New Zealand; it seems the United States can now be added to that list. Interestingly enough, Instagram isn't the only social media platform to experiment with removing public metrics. In September, Facebook, which owns Instagram, experimented with removing "like" counts on posts, and Twitter CEO Jack Dorsey has hinted at wanting to remove public likes from tweets for over a year now.
Instagram said in a tweet that the change would allow users to "focus on the photos and videos you share, not how many likes they get." Users will still be able to see likes on their own posts, but not anyone else's. You are still able to see if someone you follow has liked a post, but now the "likes" have just been replaced with "others," "thousands of others," or "millions of others." What are the positives to a change like this? What are the negatives? Will this new policy actually help society, or will things stay the same?
Celebrities Are Weighing In: What Are The Pros and Cons?
There are several potential benefits to this new policy, but, so far, it's been met with mixed feelings. Instagram influencer Kim Kardashian West agrees the move will be "beneficial" for people's mental health, but Nicki Minaj promises to no longer use the platform. She says, among other things, that removing likes takes away power from independent artists to show how well their work is being received by fans.
Unfortunately, there are a few downsides. Some feel that eliminating likes will be the end of Instagram influencers – users who profit off of having a huge fanbase. However, Instagram CEO Mosseri appears to be prepared for any backlash, saying, "We will do things that mean people use Instagram less if we think that they keep people safe or generally create a healthier environment. And I think we have to be willing to do that."
The Mental Repercussions Have Raised Concerns as to How Today's Youth is Affected
The mental health effects of Instagram are astounding. According to a  survey conducted in 2017, Instagram is "the worst social media network for mental health and wellbeing," with the platform contributing to higher levels of anxiety and depression, among other issues. Taking this into consideration along with the fact that teens regularly delete Instagram posts that don't get enough likes, it's clear that such metrics are contributing, at least partially, to these concerns.
​CEO Adam Mosseri, explained recently at the Wired25 Summit that anxiety and social pressures that come from the app "are becoming more acute, particularly with young people, particularly in a mobile-first world." 
Because of the way the human brain is wired, receiving a like or comment on social media registers the same way receiving a compliment or being praised does. Because of this, it becomes very easy to obsessively check posts on social media platforms like Instagram. The mind is programmed to crave and thrive in social situations, and because social media is an extension of these situations, developing an addiction becomes simple.
Addictions Are  Unfortunately Not Limited to Drugs—Social Media has Now Been Added to the Equation
While not as severe as others, more researched types of addictions, Dar Meshi, a cognitive neuroscientist at Michigan State University, says, "repeatedly checking social media for online interactions still activates the brain's reward system, similarly to other addictive behaviors, like a gambler pulling the lever at a slot machine."
Although unable to be compared to the consequences of drugs, and other substance addictions, an addiction to social media can quickly lead to other problems. Sleep disruption, productivity loss, and interpersonal conflicts are all side effects of social media addiction—and interestingly enough, Ofir Turel, cognitive neurologist, said that disconnecting from social media may cause irritability, but addiction withdrawal symptoms can be physical and severe, like sweating and shaking.
What's even more alarming, is that these are just the problems cause by a social media addiction, and don't even begin to cover the mental repercussions of the content people have become addicted to. The perfect bodies and faces advertised by influencers, along with the likes (read: praise) received because of them, can create a host of insecurities and issues for anyone who sees them. Removing "likes" could be a gamechanger for the Instagram app—and for what comes next, we'll just have to wait and see.
CALL TO ACTION: In the long run, society needs to remember that self-worth isn't determined by the number of likes on a post. Just because one person had hundreds of millions of followers, or likes, or comments, doesn't mean they're better than someone who has only three. Everyone has something to give this world, but no one ever achieves anything by judging themselves against unreasonable standards. 
By Kaysheri Ann Haffner
More Interesting Stories From Hollywood Insider
– Stop Pitting Duchesses Kate Middleton & Meghan Markle Against Each Other, Both Can Be Great Without The Other Being Torn Down
– Video: 'Little Women' – Full Commentary & Reactions From Stars With Timothée Chalamet, Saoirse Ronan, Emma Watson, Laura Dern, Meryl Streep, Greta Gerwig, Florence Pugh, Eliza Scanlen, Louis Garrel, James Norton & Team
– Video: Full Commentary & Reactions From Stars On 'Bombshell' With Charlize Theron, Nicole Kidman, Margot Robbie, Jay Roach & Team
– A Tribute To The Academy Awards: All Best Actor/Actress Speeches From The Beginning Of Oscars 1929-2019 | From Rami Malek, Leonardo DiCaprio To Marlon Brando & Beyond | From Olivia Colman, Meryl Streep To Bette Davis & Beyond
– Why Queen Elizabeth II Is One Of The Greatest Monarchs | Her Majesty Queen Elizabeth II of United Queendom of Great Britain & Northern Ireland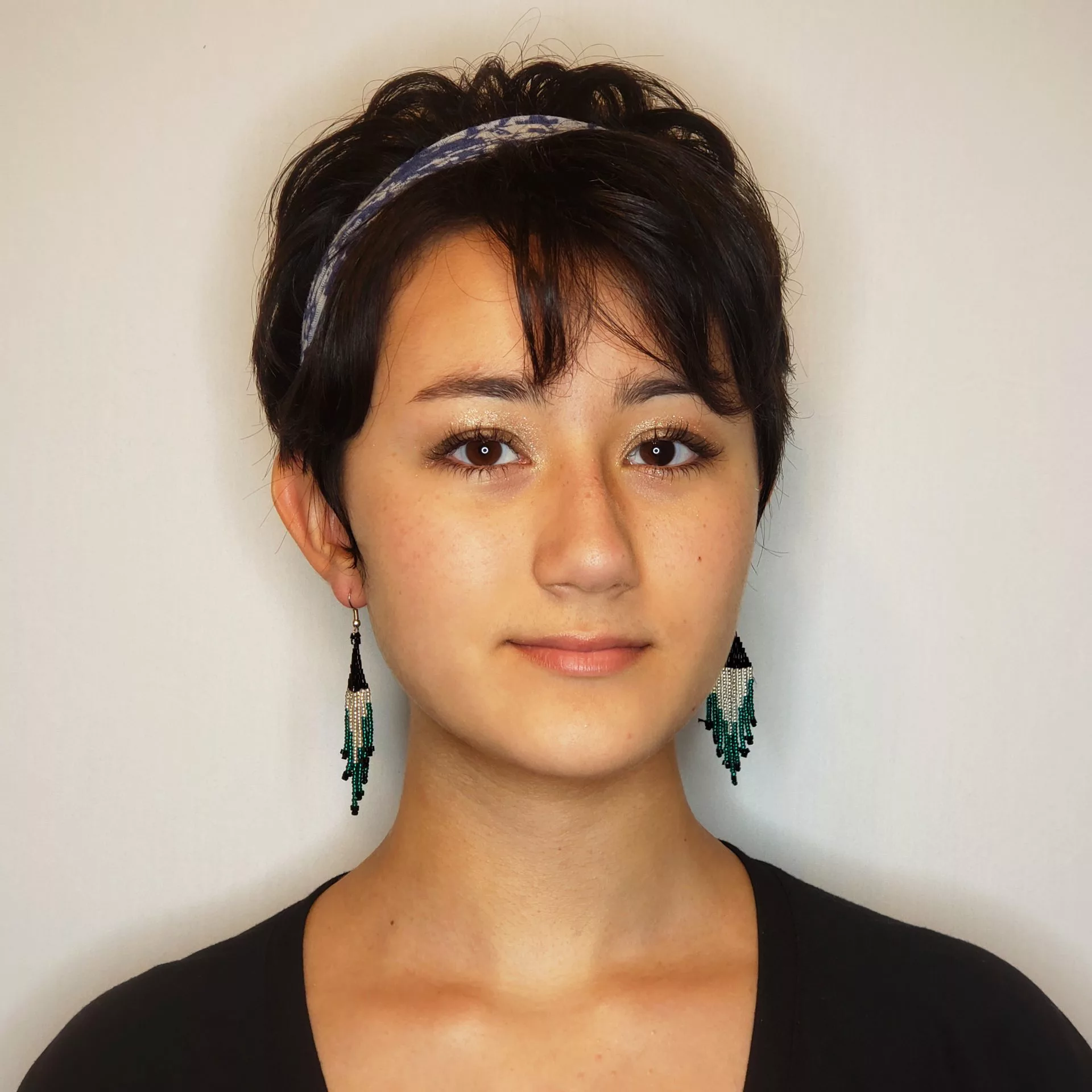 Kaysheri Haffner is a teenager, writing to give a platform to the voice of teens, through Hollywood Insider. She is excited to be writing for a unique and respected publication which strives to bring relevant information to the forefront of today's society. Using journalism and her writing skills, she hopes to influence fair and meaningful content in the entertainment industry- and Hollywood Insider supports all of these ideals and more.