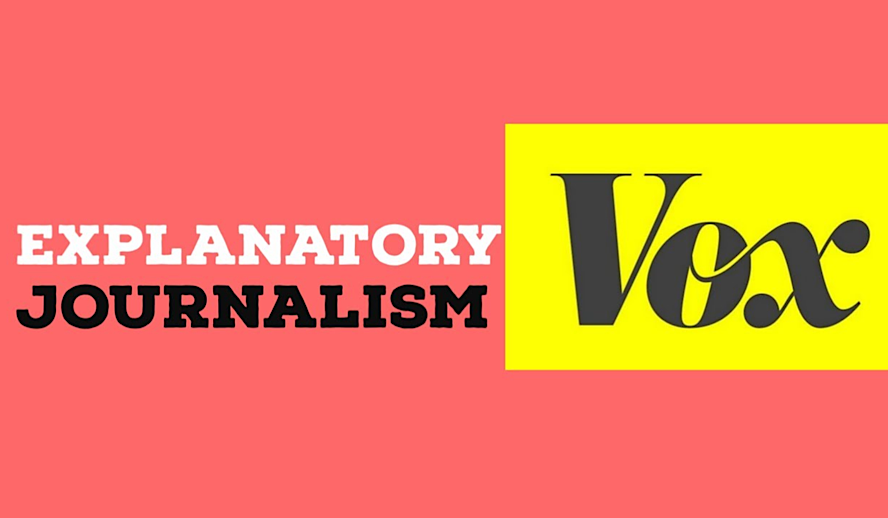 Photo: Vox
Vox.com launched on April 6th, 2014 with the singular goal of "explaining the news". In tandem with the release of their website, Vox also premiered a YouTube channel on March 17th, 2014, announcing goals for this new endeavour. One of these goals was to synthesize political media into a digestible, entertaining format that would be easily accessible to public audiences. In the six years that Vox YouTube has been active, this mantra has evolved to incorporate a whole host of other topics, such as travel, technology, health, science, and entertainment. Unlike most corporate YouTube channels, Vox did not have a pre-established following on any social media platforms, meaning they had to build their channel from the ground up. Though many individual content creators also experience the struggle of establishing a platform and following via social media, Vox was one of the first companies to embark on this challenge.
In doing so, they have paid very close attention to YouTube trends and have consistently strived to evolve their channel for the better. This close attention to detail allowed them to expand their content production to other outlets, similarly to how individual creators sell merchandise and collaborate with each other. Vox is important because it was the first large-scale company to pull from the techniques of YouTubers to push their content, which ultimately allows them to now pave the way to expansion for other individual content creators. 
Related article: Trilith Studios: The Live-Work Film Neighborhood in Atlanta Providing COMMUNITY, the Missing Factor in Los Angeles
Related article: Annapurna Pictures: Hollywood Insider's Tribute to Studio Synonymous with Original Cinema
A Beginning Rooted in Political Entertainment and Education
Let's start in 2014, with the posting of Vox's first-ever YouTube video: "Vox: Understand the News." For the first five months of their existence, Vox barely branched away from politically-centered videos. Most of their content was aimed at explaining difficult-to-understand policies and concepts such as Obamacare, the debt crisis, and wealth inequality. Another signature feature of their content was the length; except for a few full-length interviews, Vox attempted to keep their videos under three minutes. Shorter videos thus allowed Vox to focus on the quantity of videos produced as well as consistently posting on their channel, a strategy used amongst YouTubers to stay relevant in an ever-changing world of media. 
Within 2014 alone, this strategy evolved and Vox began to change the subjects that they discussed on YouTube. No longer were politics and economy the sole star of the YouTube channel, but also entertainment. The first video on the Vox channel to feature a topic not solely based around political culture was "Does Megladon still Exist? Shark Week Debunked", posted on August 12th, 2014. Currently sitting at six million views, the Shark Week video performed significantly better than most of their earlier videos, which were lucky to see one-hundred-thousand views. The success of this video marked a turning point in Vox media, a shift in focus to content that was more, to put it simply, popular and entertaining than politics. Shortly after the release of that video, they began to post content that was centered around media analysis with videos like "The final scene of the Sopranos: annotated" and "The NFL's concussion crisis." This venture into analytical entertainment videos widened the audience that Vox appealed to, and allowed them to embark on more in-depth projects.
Related article: MUST WATCH – Hollywood Insider's CEO Pritan Ambroase's Love Letter to Black Lives Matter – VIDEO
Subscribe to Hollywood Insider's YouTube Channel, by clicking here. 
Vox – Expansion into a Diverse Catalogue of Content
In early 2015, Vox released an eleven minute documentary called "Do No Harm" which concentrated on medical mistakes leading to preventable deaths within the American healthcare system. The release of this documentary marked the start of Vox's expansion into longer form content, while maintaining the efficiency of the short form content that attracted their original audience. June 2015 saw the release of a new series called Vox: Almanac, which, according to their website, features "Phil Edwards explain[ing] the world through its footnotes." The series seemingly covers anything that Phil Edwards finds interesting; focusing on everything from astronaut ice cream to the Wingdings font.
This departure from their original ideology of covering just news represents the value of flexibility and evolution in content creators because by mid-2016, Vox had amassed one million subscribers on YouTube. It is worth mentioning that though Vox is part of a larger media conglomerate, it still took them over two years to gain one million subscribers due to learning curves and experimentation with the content they produced. 2016 also marked an uptick in the length of Vox videos. As previously mentioned, early content usually clocked in at under three minutes. However, by 2016, their videos ranged from five to seven minutes in length, allowing for the filmmakers to go further in their analysis and explanation of the topic at hand while still maintaining the accessibility of the original Vox mission. 
Related article: The Power of Positivity: Ikorodu Bois + Chris Hemsworth + Russo Brothers + Sam Hargrave
Limited Time Offer – FREE Subscription to Hollywood Insider
Click here to read more on Hollywood Insider's vision, values and mission statement here – Media has the responsibility to better our world – Hollywood Insider fully focuses on substance and meaningful entertainment, against gossip and scandal, by combining entertainment, education, and philanthropy. 
2017 saw a lot of firsts for the Vox channel with the release of three new series and their longest documentary yet. On February 7th, 2017, the first episode of Vox: Atlas premiered, a series that focuses on "the ways in which foreign policy shapes a region." Later that year, both Vox: Earworm and Vox: Borders were released, once again broadening the topics which were discussed on Vox's channel. At this time, Vox had shifted away from politics, choosing instead to use general questions concerning pop culture, technology, and international affairs as the guiding leads of their content. The introduction of series that specifically focus on one topic, such as Earworm and its obsession with deconstructing pop music, helped Vox to go more in-depth with content analysis than ever before. On a surface level, the separation of different video topics into series also served as a helpful organizational tool to attract new audience members with. B
y designating specific series for viewers to watch certain types of content, Vox was able to broaden its appeal to more diverse groups of watchers. This push for comprehensive coverage on a singular topic also appeared in Vox's documentary features, starting with the release of "Forrest Fenn's $2 million Hidden Treasure" on February 28th, 2017. This video was massively successful and currently sits at around three and a half million views. Shortly after the release of this documentary, Vox hit another major milestone in regards to subscriber count. On April 4th, 2017, Vox announced that it had doubled its subscriber count in under a year. Just six months after, Vox had amassed over three million subscribers in a perfect example of the snowball effect. Vox's subscriber counts would continue to grow in the following years as they produced longer form content that focused on comprehensively answering a question. 
Related article: Hollywood Insider's CEO Pritan Ambroase: "The Importance of Venice Film Festival as the Protector of Cinema"
Related article: The Masters of Cinema Archives: Hollywood Insider Pays Tribute to 'La Vie En Rose', Exclusive Interview with Director Olivier Dahan
2018 began with the release of another Vox series, Vox By Design, which breaks down everything from the architectural design of buildings to the purposely addicting design of your phone. Far from the political center that they started with, Vox had now transformed into a multimedia corporation that produced content about anything and everything. In May 2018, they announced that their YouTube channel had gained about one million subscribers, bringing their total audience up to four million. This, unsurprisingly, affected the view count of their videos to an extreme degree. In 2014, about one Vox video per month would garner close to one million views. By 2016, almost every video they posted gained over a million views. Most topped off at about three million, where they currently stand today. Clearly, Vox's focus on diversifying their coverage attracted many more audience members, eventually leading to a partnership between Netflix and Vox.
The first episode of Explained premiered on Netflix on May 23rd, 2018. The show received generally positive acclaim from critics and followed the same style of explanation used in Vox YouTube videos, but it also marked an important expansion for the company. With this partnership, Vox pushed media barriers and bridged a transition from YouTube shorts to longer streaming content. Through it all, they maintained their documentary style filmmaking and proved that cross-platform collaboration can not only be possible, but massively successful. In doing this, they paved the way for individual creators to collaborate with bigger corporations to produce higher-quality content. 
Related article: A24 Films: Hollywood Insider's Tribute to The Most Exciting Studio's Exquisite Menu
Related article: It is Time to Take Netflix Seriously as a Hollywood Filmmaking Studio
Another milestone in Vox's expansion was the release of the Vox Video Lab, a membership program that viewers can subscribe to for a monthly fee in 2018. This is very reminiscent of sites like Patreon, which offers YouTube creators the opportunity to expand their base of support through monthly subscription fees that promise extra content to viewers. A notable difference between Vox Video Lab and Patreon, however, is the inclusion of the Vox Advisory Board subscription, which gives viewers a chance to participate in the creation of Vox content. Unlike their predecessors, Vox paid attention to YouTube trends and used this knowledge to interact on a more personal level with their audience.
This technique is commonly used by YouTubers in an effort to maintain relatability and a personal connection with their viewers. In a time where a massive amount of media is in circulation, audiences want to feel seen by the creators they watch. By virtue of the nature of social media, creators now have to find a balance between producing the content they want to produce and keeping their audiences happy. Vox, as a company and not an individual, was at a disadvantage from the beginning because their videos featured no clear personality for viewers to latch on to. However, through their close attention to supporters with programs like Vox Video Lab, they have proved that even large companies must listen to their audiences if they want to continue to grow and evolve. 
Related article: An Analysis: 'Evermore' Incites A Deep Dive Into the Historic and Cinematic History of Taylor Swift Music Videos
Related article: The Evolution of Zendaya: From Disney Actress to Emmy Award Winner and Leading Lady
Vox's subscriber count proceeded to skyrocket in 2019, and thus saw the release of many new Vox projects. In 2019 alone, Vox released a thirty-minute documentary, two new series, and a three-part collaboration with Dell and Streaming Straight Talk. Their biggest achievement lies in a return to accessibility of their content, characterized by the release of their YouTube original series, Glad You Asked. Each episode in the series asks one question, such as "Why Do We Cry?" and subsequently attempts to answer it in the proceeding twenty minutes. With two collaborations under their belt, YouTube Originals and Netflix, Vox had lost some of the easy accessibility that attracted viewers in their early days on YouTube.
To remedy this, Vox rolled out their Glad You Asked series in a strange way: they first released all episodes on YouTube Premium, and in the following weeks, they made that content available to all their non-premium subscribers. The first episode of the series, "Will We Survive on Mars?" currently sits at over seventeen million views, making it one of their top ten most viewed videos. All the while, Vox continued to regularly post short-form content on their YouTube channel, never straying from the original videos that catalyzed their popularity. 
Related article: 'House of the Dragon': Everything We Know About HBO's Game of Thrones Prequel
Related article: Everything We Know About 'Don't Look Up' Starring Leonardo DiCaprio, Timothée Chalamet, Jennifer Lawrence, Ariana Grande & More
What's Next?
So, what has Vox been up to in 2020? Well, they've released four new miniseries on Netlfix that each cover different aspects of one topic, such as sex or the mind. Due to it being an election year, Vox's YouTube content was much more politically driven in an attempt to educate the masses on voting, election politics, etc. They still maintained regular posting of general interest video essays throughout it all, even though those videos were less common. But what's next for Vox? On November 20th, 2020, Melissa Bell, co-founder of Vox, announced the departure of co-founder Ezra Klein and editor-in-chief Lauren Williams.
In her letter to the Vox community, she also teased a few upcoming collaborations with Netflix and YouTube Originals as well as a new partnership with HBO, proving that Vox will continue to push the boundaries of media through their expansion of cross-platform content. Ultimately, Vox's mission is now rooted in not only politics, but also the education of their audience about the world and its mysteries in an easily accessible format. It's incredible to see Vox's accomplishments over the past six years, and it is exciting to think about what the future holds for them as a company, but also as individual content creators.  
Click here to read Hollywood Insider's CEO Pritan Ambroase's love letter to Black Lives Matter, in which he tackles more than just police reform, press freedom and more – click here.
An excerpt from the love letter: Hollywood Insider's CEO/editor-in-chief Pritan Ambroase affirms, "Hollywood Insider fully supports the much-needed Black Lives Matter movement. We are actively, physically and digitally a part of this global movement. We will continue reporting on this major issue of police brutality and legal murders of Black people to hold the system accountable. We will continue reporting on this major issue with kindness and respect to all Black people, as each and every one of them are seen and heard. Just a reminder, that the Black Lives Matter movement is about more than just police brutality and extends into banking, housing, education, medical, infrastructure, etc. We have the space and time for all your stories. We believe in peaceful/non-violent protests and I would like to request the rest of media to focus on 95% of the protests that are peaceful and working effectively with positive changes happening daily. Media has a responsibility to better the world and Hollywood Insider will continue to do so."
Ways to support Black Lives Matter Movement to end systemic racism
More Interesting Stories From Hollywood Insider
– Want GUARANTEED SUCCESS? Remove these ten words from your vocabulary| Transform your life INSTANTLY
– Compilation: All James Bond 007 Opening Sequences From 1962 Sean Connery to Daniel Craig
– Do you know the hidden messages in 'Call Me By Your Name'? Find out behind the scenes facts in the full commentary and In-depth analysis of the cinematic masterpiece
– A Tribute To The Academy Awards: All Best Actor/Actress Speeches From The Beginning Of Oscars 1929-2019 | From Rami Malek, Leonardo DiCaprio To Denzel Washington, Halle Berry & Beyond | From Olivia Colman, Meryl Streep To Bette Davis & Beyond
– In the 32nd Year Of His Career, Keanu Reeves' Face Continues To Reign After Launching Movies Earning Over $4.3 Billion In Total – "John Wick", "Toy Story 4", "Matrix", And Many More
Vox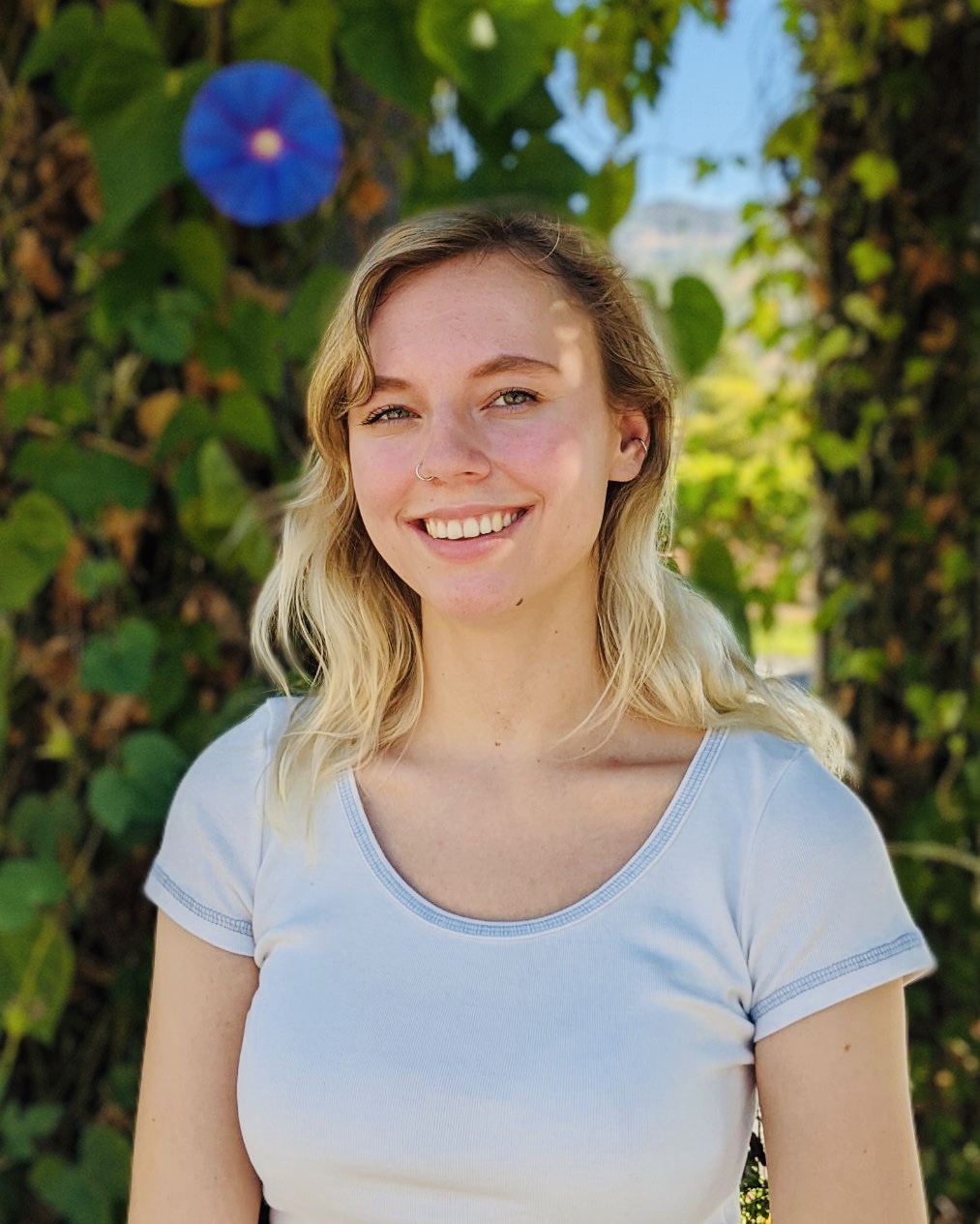 Caroline is currently a writer and contributor for Hollywood Insider. She believes in constant critical thinking and applied analysis when it comes to media consumption. Her goal aligns with Hollywood Insider's mission statement, and she strives to educate readers on the nuances of the entertainment industry and to hopefully encourage them to form their own opinions on the media they consume daily.