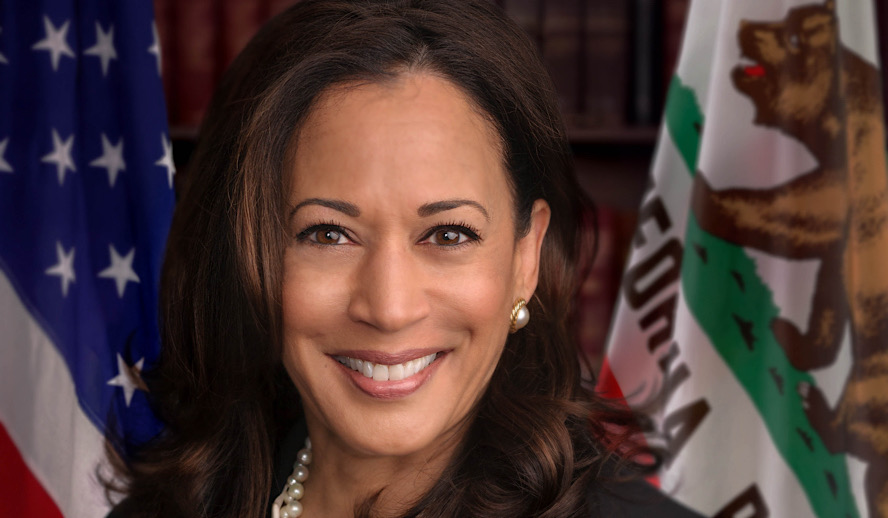 Video Version of this Article
Photo/Video: Kamala Harris/Hollywood Insider YouTube Channel/Senate.Gov
"The country is raw. America has never fully addressed the systemic and historic racism that has existed in this country". These are the passionate words of Vice President-elect Kamala Harris, protecting an anti-lynching bill on June 4th, the same day of George Floyds funeral. Harris is more right than most Americans know; our country is so raw it may never fully heal the lacerations centuries of discrimination have left on every region of its body.
Kamala Harris is the first of many things, but most recently, she's become the first Black woman and Asian American to be elected Vice President of the United States. This fact is not a coincidence either; four years of devise rhetoric, policy, and failed leadership have led our country to unprecedented contemporary troughs. Harris's emergence comes out of not only a place of need in America but also as a result of the profound qualifications born primarily and uniquely from the extenuating circumstances of the BIPOC female experience. 
Related article: MUST WATCH – Hollywood Insider's CEO Pritan Ambroase's Love Letter to Black Lives Matter – VIDEO
Subscribe to Hollywood Insider's YouTube Channel, by clicking here. 
The Ebbs and Flows of the Life of Kamala Harris
Kamala Harris came out of the room protesting; "after she was born, her parents took young Kamala along to protests in a stroller" (Politico). Born to an Indian mother, Shyamala, and Jamaican father, Donald Harris, her parents immigrated to the United States to obtain doctoral degrees from The University of California Berkeley. Her mother studied endocrinology and nutrition, while her father pursued a degree in economics. As they both attended University in the 60s, the two found themselves in the kindlings of an ever-growing civil rights movement. In observing the path of her parents, it's clear to see how precisely someone like Kamala can come to be.
Kamala studied political science and economics at Howard University, earning her B.A. in 1986. She'd subsequently earn her law degree from Hastings College in 1989. Kamala is thus the first Vice President to attend a Historically Black College or University. Howard University has been called a "Mecca" for Black students by influential Black voices like Ta-Nehisi Coates ('Between the World and Me'). Not even the Obamas can sport an HBCU in their education as they both attended Ivy Universities instead. 
Related article: Video: The People in USA Send Messages to Joe Biden and Kamala Harris for Elections
Related article: Jon Ossoff: 10 Facts About the Georgia Senate Hopeful
A year after graduating from law school, she was admitted onto the California Bar as a deputy district attorney in Alameda County, California. By 1994 she was appointed by California Assembly Speaker Willie Brown to the state Unemployment Insurance Appeals Board, as well as the California Medical Insurance Commission. Quickly rising in the ranks, in 1998, Harris was recruited by Terence Hallinan (San Francisco district attorney) as an assistant district attorney, where she was the chief of a division that would begin to shape a career in criminality: the chief of the Career Criminal Division.
After garnering popularity in this division, Kamala ran against the very man that appointed her for California District Attorney. She won on the strategic notion that she was "progressive, like Terence Hallinan, but…competent like Terence Hallinan is not" (Politico).
This time of her career was the most controversial, and in this time we find her biggest weakness coming into the presidential race. This position would earn her the nickname Copala. During her time as District Attorney, Kamala was known to be incredibly reserved. While on the surface she fits the bill of a "progressive" District Attorney, when you look at the facts it all comes out to be hot air. 
Related article: The Power of Positivity: Ikorodu Bois + Chris Hemsworth + Russo Brothers + Sam Hargrave
Limited Time Offer – FREE Subscription to Hollywood Insider
Click here to read more on Hollywood Insider's vision, values and mission statement here – Media has the responsibility to better our world – Hollywood Insider fully focuses on substance and meaningful entertainment, against gossip and scandal, by combining entertainment, education, and philanthropy. 
San Francisco's conviction rate jumped from 52 to 67 percent in just Kamala's first three years as District Attorney. During her time as District Attorney, she was a part of the truancy controversy, which fined or imprisoned parents for their child's absence at school. As a child of a single mother with two kids I was late just about every day to school. If we lived in California, my mother would likely be in jail under Kamala's administration for the crime of being an impossibly busy single parent. 
And this is just the tip of the iceberg for Kamala's controversies as District Attorney. Michelle Norsworthy was a transgender inmate "incarcerated in a men's prison facility despite her objections. Kamala Harris continually appealed the court's decisions- effectively denying her the healthcare and human decency that she is owed" (Medium). This instance, along with over 1500 cases of predatory practices towards non-violent drug offenders, a refusal to support two ballot measures to end the death penalty, a refusal to support the legalization of marijuana, and an opposition to reforming California's three-strikes law, begin to shape the career of a woman who had the power to fight for change but reserved far too much of it to make any substantial change for minority groups. 
So why did a woman born right after the civil rights movement—a woman who was a part of the second class to attend a newly desegregated elementary school, a woman who has been hyper-aware of America's wounds been so resistant to actually healing them? 
Related article: Hollywood Insider's CEO Pritan Ambroase: "The Importance of Venice Film Festival as the Protector of Cinema"
Related article: The Masters of Cinema Archives: Hollywood Insider Pays Tribute to 'La Vie En Rose', Exclusive Interview with Director Olivier Dahan
The Impossible Position of Being the Token Black Woman
 When Harris won her race for Senate in 2016, she'd soon become a figure of an internet sensation for her recordings of pressing Attorney General Jeff Sessions in 2017, her exchange with CIA Director Nominee on torture in 2018, and famously with Brett Kavanaugh later that year. During this time, (before her presidential campaign), her popularity and publicity were souring in the likes of memes, gifs, and viral clips all over the internet. Non-California natives likely didn't know who she was or precisely the controversy she had sparked over her career. 
Her position in the United States Senate made her one of merely two Black women to ever hold a seat, and one of ten black people ever elected in the position. Kamala Harris has always been one of the firsts in every room she steps in and this puts her in an impossible position.
Related article: Theresa Kachindamoto is a Real-Life Black Queen, A True Leader
Related article: Lonnie Chavis: 12-Year-Old Star From 'This Is Us' on Being Black & Racism
Imagine an alternate reality where Kamala Harris was more aggressive in reforming our corrupt legal system. Imagine a reality where she really did push to break barriers on the community level, taking steps to reform (or better yet abolish) our seemingly unfixable prison system, fought to erase the connectivity between inner-city schools and the incarceration of young Black people, and pushed to create communities safer for Black and minority groups. What would a Kamala Harris that had worked tirelessly for these initiatives look like? I can assure you there's no reality where that Kamala Harris, and the Harris elected as Vice-President can ever coexist. This is because of the impossible position Black women are in when they are tokenized.
The paradox lives because of this reality: in order for substantial healing to come in this country, Black people need to be placed in positions of power. However, for Black people to be placed in positions of power, they need to appeal to those that already have it. There is no reality in which any Black person can substantially fight for large scale change for our community, and appease the white masses necessary for this change.
Related article: Good Cop Stephen Mader Fired For REFUSING to Shoot A Black Person
Related article: 'Moonlight': Illuminating Communal Family Dynamics in the Black Community
As long as we operate in a society that limits its capacity for Black people in power, we will never see the healing our country so desperately needs now more than ever. There is hope though; although presidential elections generally have very little to do with the racial climate of our country, having Harris as Vice President gives her the opportunity to disrupt the paradoxical circumstances Black people face. Kamala is not America's fix-all for racism (just how Obama was not), but Black people in positions of power can be stepping stones to the future we want to see for America. 
November seventh, sitting in my dorm room in the Upper-West Side in New York City, at 11:25 am, I heard a single jubilant scream in Lincoln center. At that moment, I knew that Joe Biden had finally secured the electoral votes needed to be elected the 46th President of the United States. As the rest of the city caught onto the news, the city would erupt and rejoice in celebration. People in all Burroughs, from all walks of life, would celebrate the end of an era of tyranny. It's time for America to heal, and Kamala is the strongest medicine we're ready for.
By Tyler Bey
An excerpt from the love letter: Hollywood Insider's CEO/editor-in-chief Pritan Ambroase affirms, "Hollywood Insider fully supports the much-needed Black Lives Matter movement. We are actively, physically and digitally a part of this global movement. We will continue reporting on this major issue of police brutality and legal murders of Black people to hold the system accountable. We will continue reporting on this major issue with kindness and respect to all Black people, as each and every one of them are seen and heard. Just a reminder, that the Black Lives Matter movement is about more than just police brutality and extends into banking, housing, education, medical, infrastructure, etc. We have the space and time for all your stories. We believe in peaceful/non-violent protests and I would like to request the rest of media to focus on 95% of the protests that are peaceful and working effectively with positive changes happening daily. Media has a responsibility to better the world and Hollywood Insider will continue to do so."
More Interesting Stories From Hollywood Insider
– Do you know the hidden messages in 'Call Me By Your Name'? Find out behind the scenes facts in the full commentary and In-depth analysis of the cinematic masterpiece
– A Tribute To The Academy Awards: All Best Actor/Actress Speeches From The Beginning Of Oscars 1929-2019 | From Rami Malek, Leonardo DiCaprio To Marlon Brando & Beyond | From Olivia Colman, Meryl Streep To Bette Davis & Beyond
– Why Queen Elizabeth II Is One Of The Greatest Monarchs | Her Majesty Queen Elizabeth II of United Queendom of Great Britain & Northern Ireland
– Compilation: All James Bond 007 Opening Sequences From 1962 Sean Connery to Daniel Craig
– In the 32nd Year Of His Career, Keanu Reeves' Face Continues To Reign After Launching Movies Earning Over $4.3 Billion In Total – "John Wick", "Toy Story 4", "Matrix", And Many More
– Want GUARANTEED SUCCESS? Remove these ten words from your vocabulary| Transform your life INSTANTLY
Kamala Harris, Kamala Harris, Kamala Harris, Kamala Harris, Kamala Harris, Kamala Harris, Kamala Harris, Kamala Harris, Kamala Harris, Kamala Harris, Kamala Harris, Kamala Harris, Kamala Harris, Kamala Harris, Kamala Harris, Kamala Harris, Kamala Harris, Kamala Harris, Kamala Harris, Kamala Harris, Kamala Harris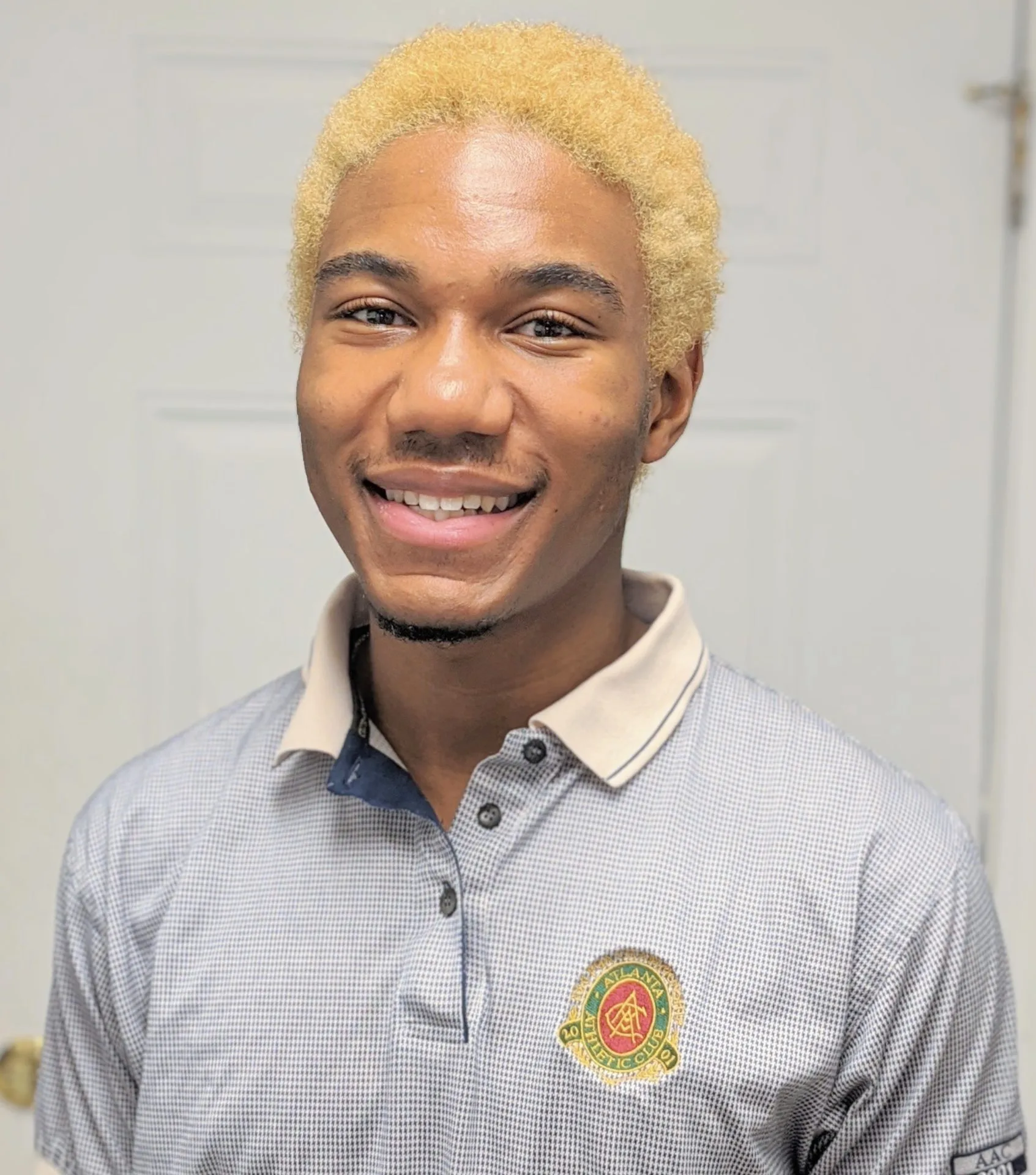 Tyler Isaiah Bey is a writer and actor from Atlanta, Georgia. His emphasis on storytelling through his work guides him through his writing. His theatre background has given him a love for honest performance and a strong appreciation for art. Hollywood Insider's focus on education, philanthropy, and anti-drama is the perfect platform for Tyler who's unique and often intersectional perspective gives him a honed edge to the work he creates. He finds joy in discovering powerful crossroads of current events and media and infuses this cultural awareness into his writing. For it's these intersections that make art so powerful and writing such a pleasure for Tyler.