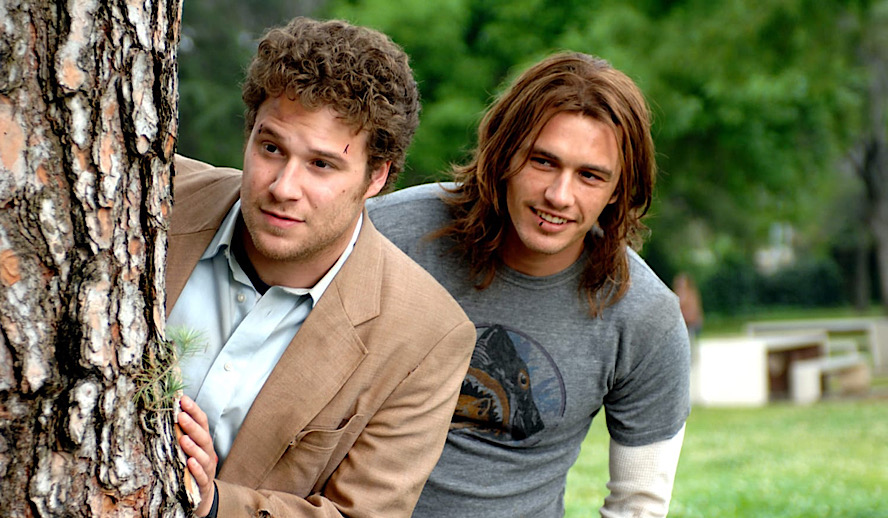 Photo:  Pineapple Express/Sony Pictures Releasing
Cheech and Chong eat your heart out. Miss Mary Jane has been a staple in Hollywood long before the notoriously stoned duo brought her back into relevance. The term "stoner films" refer to a very niche sub-genre of comedic cinema in which marijuana smoking is the driving force behind the film's plot. The films in this foggy genre share common elements- namely, the protagonist or protagonists are on a quest to find the devil's lettuce and have obstacles prohibiting them from doing so. Other times, the film's storyline advances into chaos due to the protagonists' chronic smoking. In addition to Cheech and Chong, best buds in the stoner genre include Shawn and Marlon Wayans, Method Man and Red Man, Ice Cube and Chris Tucker, Kevin Smith and Jason Mewes, Kal Penn and John Cho, and James Franco and Seth Rogan. The laundry list of buds floating as high as a kite can go on all day, proving the protagonists' duo in a pinch concept widely true. With approximately 55 million self-proclaimed pot smokers in the United States, and the abundance of states regulating the legal use of marijuana, it's important to hash out the relevance of weed's non-speaking, yet very loud role in pop culture, especially in the world of cinema.
A Budding Industry-It's a Joint Effort
Films have been breaking bud with marijuana as a co-star for decades. 1936's Reefer Madness was widely-distributed and served as a melodramatic, anti-weed public service announcement. In the years that followed, the film industry promoted a less-stigmatic, more satirical depiction of reefer. Perhaps the most recognizable stoners in pop culture, Cheech and Chong, began their stoner franchise in 1978 with Up in Smoke. Negatively received upon release, it is now credited with marking the beginning of the stoner film genre. Bill and Ted's Excellent Adventure preceded Dazed and Confused, which paved the way for Bio-Dome and Don't Be a Menace. 1998 birthed Half Baked, which escorted Fear and Loathing in Las Vegas into the world. In 2000, we met Next Friday, followed in 2001 by How High. Of course, you can't discuss stoner films without including Jay and Silent Bob Strike Back, which one can enjoy while eating White Castle burgers with Harold and Kumar. Dessert is served- a piping-hot bong of Pineapple Express. Each of these films share a plot heavily defined by weed, but they also have another commonality- laughter. The light-heartedness of the genre has encouraged a new stigma around the forbidden plant. Rather than following in the smoke trail of Reefer Madness, the United States has widely accepted marijuana as a recreationally used substance.
Related Articles: A Tribute To The Academy Awards: All Best Actor/Actress Speeches From The Beginning Of Oscars 1929-2019 | From Rami Malek, Leonardo DiCaprio To Marlon Brando & Beyond | From Olivia Colman, Meryl Streep To Bette Davis & Beyond
Should Marijuana Be Legalized In All 50 States? | Messages From America: S2 E10
Video: Hollywood Insider YouTube Channel
The laws are changing rapidly in every state, often changing on a monthly basis. There are categories for which the use of marijuana is regulated ranging from medicinal use to recreational use and decriminalization. Of all 50 states in our nation, there are only eight outliers that have failed to progress their ganja narrative, maintaining a fully illegal stance on its use. No medicinal use, and no decriminalization has been granted for residents of Idaho, Wyoming, South Dakota, Kansas, Wisconsin, Tennessee, Alabama, and South Carolina. In total, there are 13 states, including the District of Columbia, that have fully legalized the use of marijuana for medical use, recreational use (with limitations), meaning it is decriminalized. If the current climate has generally accepted the taboo topic, why hasn't every state in the nation established recreational and medicinal guidelines for the use of the naturally growing herb? Pineapple Express, the 2008 cannabis comedy starring James Franco and Seth Rogan earned a healthy $101 million at the global box office. Compared to the $21 million box office earnings of Don't Be a Menace in 1996, the success of Pineapple Express shows a positive increase of $80 million in global ticket sales over a 12-year period. The trend is quantifiable proof that the depiction of marijuana in movies, specifically as a main plot point, is much more widely accepted nowadays as compared to the 90's. What will the future hold for stoner films? How high can interest grow?
That's Grow Biz! Will it Go Up in Smoke?
While it may seem like the stoner film genre is losing steam, numerous productions have been pulling the smoke over our eyes. The Night Before, a weed-tastic holiday film debuted in theaters in 2015 to impressive numbers. The Summer of 2018 brought a highly anticipated sequel with Super Troopers 2. Next, How High 2 was released in 2019. Rumor has it- 2020 will bring Last Friday to theaters, a continuance of the cult-classic franchise staring Ice Cube and Chris Tucker. What does the future hold for this burning hot genre? Only time will tell, so until then… chill out, grab some munchies, and enjoy a stoner film. Propose a toast (or a roast), to Hollywood's hottest leading lady, Miss Mary Jane! She's on fire. Hopefully, her career will continue to grow… legally, of course!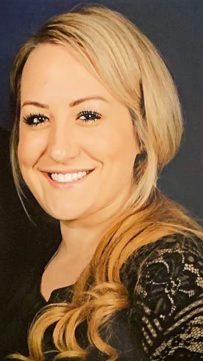 Raquel Kokkoros is currently a writer for Hollywood Insider. Enchanted by the illustriousness of cinema, Raquel is proud to contribute to a team that prioritizes quality journalism and respect for the entertainment business being utilized as a tool to better the world. Raquel believes in emphasizing elements of film and television that deserve an unbiased platform. Proud to provide an optimistic stage for the diverse offerings of Hollywood, Raquel enjoys writing from a fair, understanding, and truthful perspective –  a philosophy that embodies the ethos of Hollywood Insider.