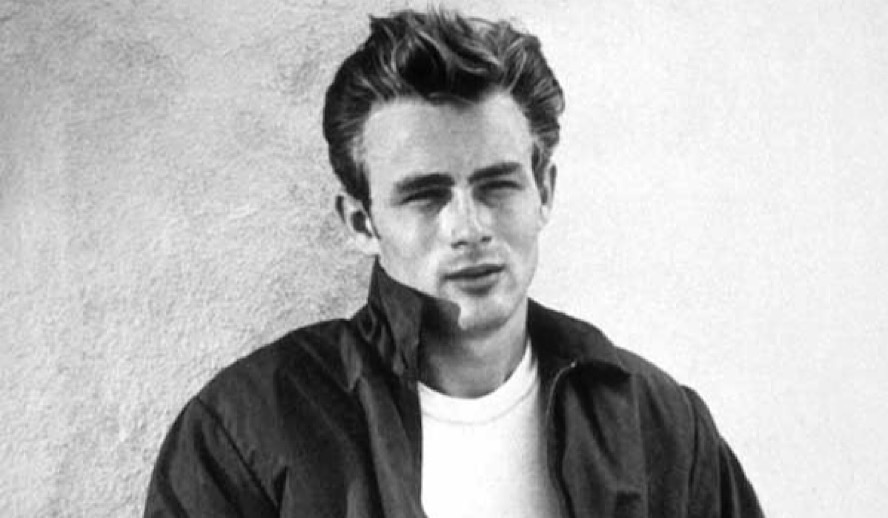 Photo: Publicity still of James Dean for the film Rebel Without a Cause/ Warner Bros.
A cultural icon. A Rebel Without a Cause. A picturesque Hollywood bad boy. James Dean was a super star. Despite his talent and universal appeal, the world was graced with his presence for only 24 short years when this shining star was extinguished on September 30, 1955 in a tragic car accident. The epitome of social estrangement and teenage angst, Dean was an anti-war advocate despite his father being a World War II veteran. His filmography includes only three credited roles before his death, but this will soon change. As a result of advanced technology and the green light from his estate, a CGI version of James Dean has been cast in the starring role of Finding Jack, a war biopic in development by producer Anton Ernst. What are the ethical considerations for a post-humous "acting" role? Morality should be considered as well, given that the actor was anti-war in life yet will be starring in a war film 64 years after his death. Clearly, Dean has no say in this decision, but this role will still be credited to his filmography until the end of time. Is it fair that his estate approved raising their family member from the heavens to play a role that he likely would have never agreed to while alive? 
Digital Resurrection: The New Trend?
During the discovery phases of the project, Anton Ernst stated, "We searched high and low for the perfect character to portray the role of Rogan, which has some extreme complex character arcs, and after months of research, we decided on James Dean." (Side Note: Has Ernst ever seen James Franco?). The collage of a character will be digitally mastered by using an anonymous actor's body, from stride to facial movements, and will super-impose a digital rendering of James Dean onto the actor's face. A voice actor will record the lines, and VFX producers will dub the voice to match the movements of CGI James' mouth. It will not be James Dean's voice the world hears, but it will be his face, per se. Hollywood is no stranger to backlash, but this act of cinematic sacrilege is sending shockwaves through the acting pool and public alike. Actor Chris Evans, who stars in the newly-released Knives Out, called the decision "shameful", while Zelda Williams, whose father Robin Williams had banned the use of his image for up to 25 years after his death, said "It sets such an awful precedent for the future of performance." When Dean passed in 1955, the concept of digital resurrection was not even a prospect, and there's no way he could have given or denied permission. Any actors who died before this technology became a reality could be subject to being digitally recreated long after their passing, which may lead to a future where actors lack control over how their image is used. In this instance, the filmmakers have Dean's estate's backing on the film and justified it by explaining the ubiquity of his image in other advertising and merchandising campaigns. Ernst added that he believed they "wanted their family member's legacy to live on" through film. With so many talented actors waiting for a big break, or those who are already established, this contemptible casting choice makes the competition infinite. Given the scathing backlash, one might reconsider the casting choice. Not happening here, says the director. He is standing by his casting choice and plans to have the film ready for release on Veteran's Day 2020. It is also a matter of debate over how exactly the role will be credited. Will the anonymous actor be thrust into the spotlight as well? Will James Dean headline the posters and marketing material? If the production company is seeking controversial, buzzworthy marketing that plays on the novelty of this situation, it's a guarantee. Is James Dean the only actor who could play this role? Doubtful. Whether it's a marketing stunt that will draw attention to the movie or the future of cinema, it's representative of a whole new era of filmmaking technology. Expressing his strong objection to this news, CEO of Hollywood Insider, Pritan Ambroase said, "This is entirely disrespectful to an actor's individuality and freedom of choice. Any actor will tell you that they choose their roles from a personal place. It goes deeper than the role, every scene, every performance, every nuance is chosen by an actor according to how they see the character. James Dean was an articulate actor – he was beyond his time – he was very careful in choosing his roles and characterizations. He made those decisions personally. No one has the right to take away the FREEDOM and RIGHT to choose from James Dean or any other actor. I am a huge fan of James Dean and consider him one of my idols and I want to see the art HE made. His choices. His expressions. His vision. All fans of cinema should stand against the CGI reconstructive use ABUSE of James Dean. It is not just about Meryl Streep's performances – along with her performance, it is also about her choices and her heart and emotions she pours into it. It is not just about Leonardo DiCaprio's performances, – along with his performance, it is also about his choices and his heart and emotions that he pours into it. And the same goes for James Dean."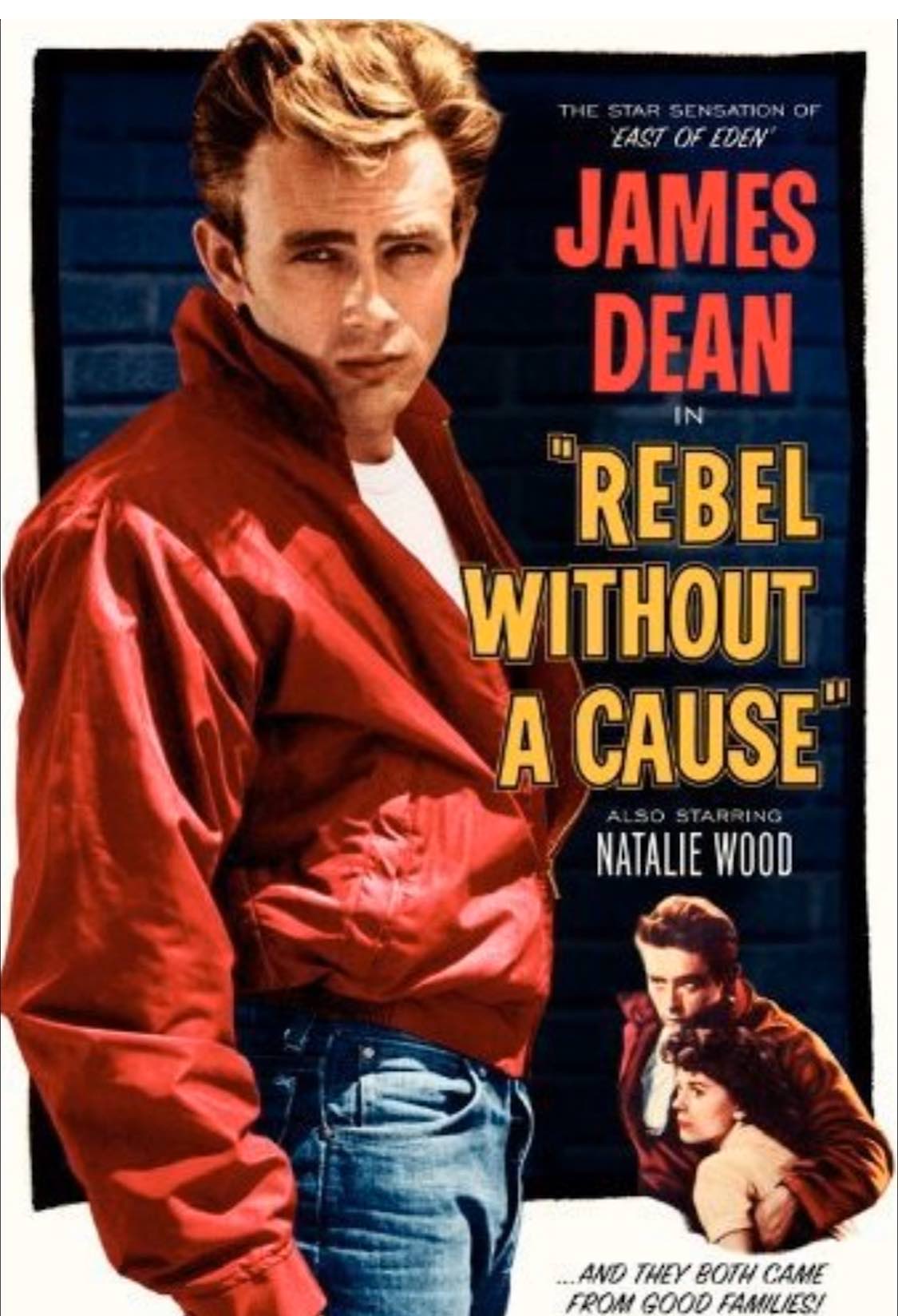 Photo: Rebel Without a Cause/ Warner Bros.
​Have We Gone Too Far?
It seems unfair to pair a deceased actor with a new project, a starring role, over six decades after he was laid to rest. If it can happen with James Dean, it can happen with anyone's likeness. Here's to hoping CGI renderings of individuals will become heavily-regulated under intellectual property laws. Regulation reform may be required, as the laws were established before such monumental strides in technology occurred. VFX has the magic to make actors appear young, old, and now- alive. Understanding the use of image licensing helps to argue for the family's perspective, and James Dean's estate still earns approximately five million dollars a year on licensing alone. It is also absolutely essential to consider the lifestyle of the late actor, including idiosyncrasies, beliefs, and personality. Bottom line is the public should support whatever decision sits well with his family's estate. While the concept behind this bizarre endeavor is controversial, anyone who says they aren't in the mood to have James Dean's handsome self cross their line of sight is simply not telling the truth. Joking aside, this film may earn James a post-humous Oscar. We won't know until the project comes to fruition. Would you consider seeing this film when it's released in theaters, or will the odd choice of casting turn your interests in a different direction? Spoken by James Dean in 1955, two months before his passing- "If a man can bridge the gap between life and death, if he can live on after he's dead, then maybe he was a great man." If that's the case, Mr. Dean, consider yourself a great man. Rest in Peace.
James Dean – February 8, 1931 – September 30, 1955. Thank you for you and your cinema. And your choices. 
By Raquel Kokkoros
More Interesting Stories From Hollywood Insider
– The Verified Complete List of Every Female Best Director Golden Globes Winner: Fact-Checked Series
– Stop Pitting Duchesses Kate Middleton & Meghan Markle Against Each Other, Both Can Be Great Without The Other Being Torn Down
– Video: Full Commentary & Reactions From Stars On 'Bombshell' With Charlize Theron, Nicole Kidman, Margot Robbie, Jay Roach & Team
– Why Queen Elizabeth II Is One Of The Greatest Monarchs | Her Majesty Queen Elizabeth II of United Queendom of Great Britain & Northern Ireland
– A Tribute To The Academy Awards: All Best Actor/Actress Speeches From The Beginning Of Oscars 1929-2019 | From Rami Malek, Leonardo DiCaprio To Marlon Brando & Beyond | From Olivia Colman, Meryl Streep To Bette Davis & Beyond
– 'Star Wars': From 1977 to 2020 — In 43 Years of Star Wars Films, How Has the Role of Women Changed? Carrie Fisher, Natalie Portman, Daisy Ridley, Etc.
– Video: 'Little Women' – Full Commentary & Reactions From Stars With Timothée Chalamet, Saoirse Ronan, Emma Watson, Laura Dern, Meryl Streep, Greta Gerwig, Florence Pugh, Eliza Scanlen, Louis Garrel, James Norton & Team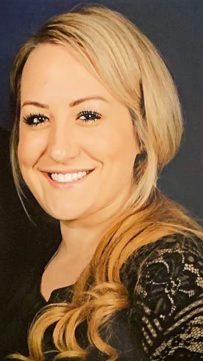 Raquel Kokkoros is currently a writer for Hollywood Insider. Enchanted by the illustriousness of cinema, Raquel is proud to contribute to a team that prioritizes quality journalism and respect for the entertainment business being utilized as a tool to better the world. Raquel believes in emphasizing elements of film and television that deserve an unbiased platform. Proud to provide an optimistic stage for the diverse offerings of Hollywood, Raquel enjoys writing from a fair, understanding, and truthful perspective –  a philosophy that embodies the ethos of Hollywood Insider.