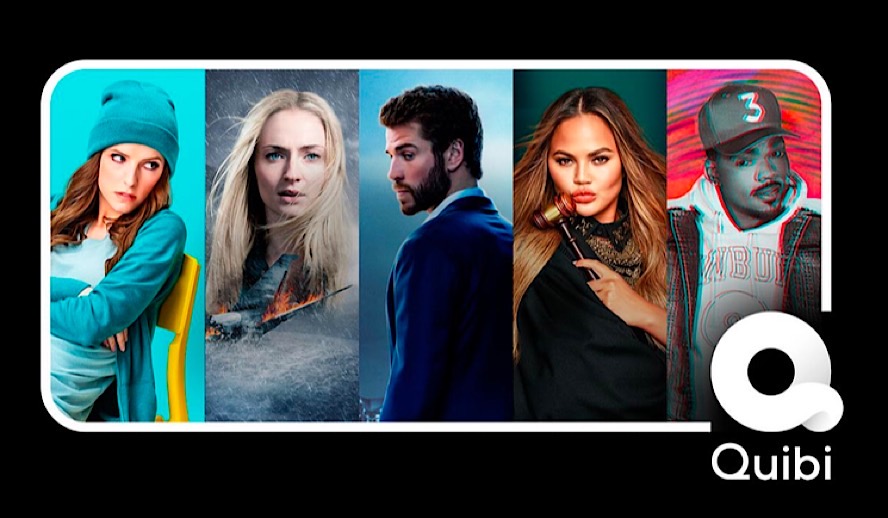 Photo: Quibi
With only bite-sized stories on a smartphone, is this enough to satiate audiences?
Prolific producer Jeffrey Katzenberg has recently unveiled his latest project, the mobile-exclusive streaming service: Quibi.  For the price of $4.99/month (with ads), you can watch 7-10 minute narrative stories on your phone or tablet.   Most of these bite-sized videos, called chapters, are just a piece that fits into a larger, 30-minute narrative.  With our viewing habits constantly evolving to keep up with the rapid pace of the world around us,
Katzenberg believes that subscribers would be drawn to Quibi because we are always on the move and our world is becoming increasingly busier.  Some might not have the time to watch hour-long episodes on their television, instead favoring to watch an entertaining mini-story on their commute to work.
Subscribe to Hollywood Insider's YouTube Channel, by clicking here.  
Designed for Busy People on the Move, Quibi Could Not Have Come At a Worse Time…
While the entire world is under lockdown and quarantine, this has been the worst time for Quibi to launch.  This might have been a more clever idea while riding on the subway or in between my college classes, but holding up my Galaxy S10 to my face while I lie in bed is just not fun.  It is heavy and very uncomfortable when I know that I could just turn something onto my television just as easily. 
Exclusive: Lion King is now a talk show host? The Launch of NEWEST ANIMATED TALK SHOW – 'The Anytime Show' with host Mister H. I. | Much needed humor and perspective
I know that Katzenberg is trying to claim a certain area of the market by making his app mobile-exclusive, but right now I believe that is to his detriment.  While I am locked inside, I do not want to watch 7-minute videos on my phone when I could cast Hollywood or After Life from my Netflix app to my television.  However, I do like playing around with Quibi's Turnstyle feature, which feels more like a gimmick than an innovation. 
The Turnstyle feature allows users to switch between portrait and landscape mode during a show at any point, which is quite nifty that the filmmakers accounted for both perspectives.  Though the amount of promotion and marketing that went into this one feature made it sound revolutionary, it is just a fun little trick to play around with while you watch your show.  
​Related article: FACT-CHECKED Series: Timothée Chalamet and 32 Things About This Extraordinary Superstar 
With shorter stories
,
Quibi must sacrifice plot and character to fit the time constraints.
Another major issue is that episodes are too short for the story to actually grab my attention.  Not enough happens within those 7 or 8 minutes that makes me want to continue the story, which I would argue is almost impossible to do.  For example, one of their premiere titles is The Most Dangerous Game starring Liam Hemsworth.  I, like everyone else, checked out just for Liam Hemsworth, having little to no knowledge of the plot. 
Limited Time Offer – FREE Subscription to Hollywood Insider, for substance and meaningful entertainment that is free of gossip and scandal, click here
The entire eight-minute episode, though has a compelling plot somewhere under there, is just eight minutes of Liam Hemsworth giving exposition.  Unfortunately, I found myself bored watching the two characters explain themselves and their motivations rather than showing me. 
Many of their shows suffer from this, they rely on exposition and narration to quickly move the plot forward instead of allowing the characters to be introduced and developed naturally.  But, this is a natural weakness of the time constraints.  
In the End Can Someone Like Quibi Compete? Or Is this Just a Passing Fad?
In an oversaturated market, will Quibi survive? They do have the benefit of many A-list actors and directors producing content for them, which may draw in many subscribers.  Most notably, Steven Spielberg is directing a short horror show called Spielberg After Dark, in which the episodes will only be accessible after 7pm. 
Bill Burr will write, direct, and star in Immoral Compass, a comedy about how far people are willing to go to get what they desire.  They also have a series written by and starring Kevin Hart in the works called Die Hart.  With no shortage of content and such well-known talent across the board, it is bound to draw some attention.  ​Other stars such as Sophie Turner and Chrissy Teigen are also attached. 
Related article: FACT-CHECKED Series: Armie Hammer and 32 Facts About Our Mega-Star
However, I do not see the masses preferring to watch their content on their cell phone.  When you are out and about, and cannot sit and watch something, maybe it seems nice.  Audiences' primary method of watching their content is not via their phone, though.  If Quibi wants to survive, then they need to break down their barriers and allow streaming on other devices, because there is nothing that they really offer that other streaming services do not already have.
Related Article: Want GUARANTEED SUCCESS? Remove these ten words | Transform your life INSTANTLY
With Netflix cranking out high-quality original films and tv shows, Hulu enlisting prestige films such as Parasite and Portrait of a Lady on Fire, Disney+ giving you access to their seemingly endless library, and then HBO Max launching at the end of this month with their own exclusive films and tv shows, it seems impossible to compete. Maybe Quibi isn't for me, but I also do not picture audiences receiving the shorter content quite as well as the hour-long episodes that we are used to. 
By Stephanie Bock
More Interesting Stories From Hollywood Insider
– A Tribute To The Academy Awards: All Best Actor/Actress Speeches From The Beginning Of Oscars 1929-2019 | From Rami Malek, Leonardo DiCaprio To Marlon Brando & Beyond | From Olivia Colman, Meryl Streep To Bette Davis & Beyond
– Why Queen Elizabeth II Is One Of The Greatest Monarchs | Her Majesty Queen Elizabeth II of United Queendom of Great Britain & Northern Ireland
– Compilation: All James Bond 007 Opening Sequences From 1962 Sean Connery to Daniel Craig
– In the 32nd Year Of His Career, Keanu Reeves' Face Continues To Reign After Launching Movies Earning Over $4.3 Billion In Total – "John Wick", "Toy Story 4", "Matrix", And Many More
– Want GUARANTEED SUCCESS? Remove these ten words from your vocabulary| Transform your life INSTANTLY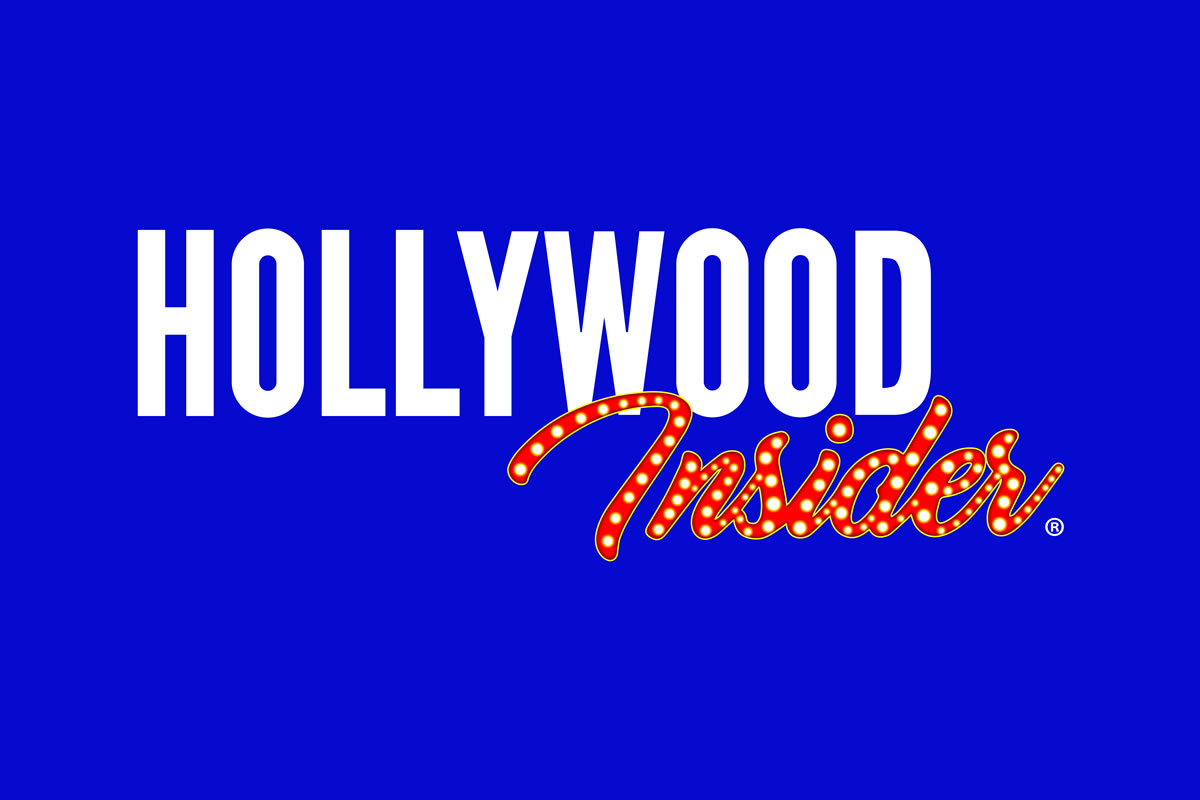 Hollywood Insider  is a media network thatfocuses on substance and meaningful entertainment/culture, so as to utilize media as a tool to unite and better our world, by combining entertainment, education and philanthropy, while being against gossip and scandal.