Watch the FULL Interview Here
Video: Hollywood Insider YouTube Channel
'Dune' – "The Greatest Science Fiction Novel of All Time"
It has been 36 years since David Lynch's film Dune was released, based on the critically acclaimed novel of the same name, and a new star-studded iteration is on its way. Pandemic-pending, the newest iteration of Dune is heading into theatres this December and if the trailer is any indication, audiences should brace themselves for a brand new pop culture phenomenon. In preparation for the film's release, the Dune (2020) cast sat down with late-night host and comedian Stephen Colbert to answer some burning questions about the upcoming picture. "It's been called the greatest science fiction novel of all time and is at its heart really a coming-of-age story… for humanity." Colbert prefaced, "Welcome to one of the most exciting interviews of my career." Colbert then welcomed Dunes (2020) director, Denis Villeneuve, and star, Timothée Chalamet, by expressing his love for the novel during his young adulthood. Villeneuve recalled his first experience with Dune sharing, "I was 15 years old and I was grabbed right at the beginning of the first pages and I read the whole series and I became a Dune fan. I became obsessed by it." 
Related article: MUST WATCH – Hollywood Insider's CEO Pritan Ambroase's Love Letter to Black Lives Matter – VIDEO
Dune's Director Denis Villeneuve Explains His Choice of Timothee Chalament
Chalamet joked he had not taken to the Dune experience as early on in his life as Colbert and Villeneuve had before shed some light onto his character in the upcoming film. "Paul Atreides is a young man [and] he's facing extraordinary circumstance- extraordinary struggle. He's trying to navigate it with integrity, with honor, with the faith in the tradition of House of Atreides, and of… his father. Paul sees that… perhaps he is not a regular man." When asked what made Chalamet the perfect choice for the role of Paul, Villeneuve responded, "Timothée has many qualities, among them something… there's a deep, deep intelligence in the eyes and he has a whole soul. I have the impression when you talk with Timothée that he lives many lives and it's something that really touched me. And at the same time, he looks so young on camera, so that contrast of having someone that seems to have a lot of experience and is at the same time being in the middle of his teenage years is Paul Atreides."
Chalamet then spoke on why he believed Villeneuve was an amazing choice to helm this retelling, citing, "I think it's literally two scenes I did on a green screen and besides that, everything I did was practical." Villeneuve expanded, "For me, one condition I had to shoot the movie was that I wanted to shoot in the real desert. My argument was that they didn't shoot jaws in a swimming pool. And the title is Dune, we needed to be in the real environment so we will be inspired by the infinity."
Related article: The Power of Positivity: Ikorodu Bois + Chris Hemsworth + Russo Brothers + Sam Hargrave
Limited Time Offer – FREE Subscription to Hollywood Insider – Click here to read more on Hollywood Insider's vision, values and mission statement here – Media has the responsibility to better our world – Hollywood Insider fully focuses on substance and meaningful entertainment, against gossip and scandal, by combining entertainment, education, and philanthropy. 
Dune's A+ List Cast – Oscar Isaac & Rebecca Ferguson
Colbert then welcomed some more members of Dune (2020)'s decked out cast, Oscar Isaac and Rebecca Ferguson. Isaac explains his character, Duke, to Colbert, "He's the father and he's human, I think that's the biggest thing. And [he is] under incredible pressure to save his family, save his house, [and] to adapt to this new existential threat situation which is moving to this strange planet." Colbert then turns to Ferguson and expresses his excitement for how central he finds her character, Lady Jessica, to the conflict of the story.
Ferguson responds, "It's a little applause to Denis. He highlighted this from the book in the film… That her decisions basically create fracture and disrupt everything." When prompted about what it was like working with such a noteworthy cast, Isaac joked, "No set piece, no X-Wing, no Millennium Falcon could compare to the sheer scale of Josh Brolin's head. It was massive both literally and figuratively". 
Related article: Hollywood Insider's CEO Pritan Ambroase: "The Importance of Venice Film Festival as the Protector of Cinema"
Related article: FACT-CHECKED Series: Timothée Chalamet and 32 Things About This Extraordinary Superstar
The Three Brawny Men – Triple JJJ – Jason Momoa, Javier Bardem, Josh Brolin Add More Star Power and Brawn to Dune 
Laughter from Colbert and the Dune cast ushered in the next A-List cast members of the film, Jason Momoa, Javier Bardem, and Josh Brolin. Momoa jumped in to introduce his character, "I'm Duncan Idaho. I'm basically the greatest fighter in the [expletive] world- galaxy, for that matter. He's the samurai, he's the front line… and at the root of it, he just would do anything to protect Paul and the family of Atreides." Bardem took the baton to share what he finds interesting about his character in the film, Stilgar.  "Stilgar is the head chief of the people that live deep in the desert of the planet, Arrakis. He is a leader, he is a fighter, he has a lot of ethics and morals, and he's taken by the message that the messiah, Paul Atreides, is bringing with him." 
Finally, Brolin explained his character, Gurney, "is the war master, he's also kind of a parent of sorts, and he's taken a real liking to this kid. And I think he has a real soft spot because he's this great, kind of Braveheart warrior, but at the same time, has a love of poetry and kind of heart and there's a softness to him." When asked if any of the hunky actors believed they have what it takes to survive on Arrakis, the planet Dune takes place on, Bardem swiftly replied, "No way, not me." Colbert then decided to stir the pot and ask Momoa who he thought would win in a fight between Duncan Idaho and Khal Drogo. Momoa cleared his throat before smugly delivering, "Duncan Idaho."
Related article: Timothée Chalamet & Saoirse Ronan: Young Power Duo Winning Hollywood
Related article: Everything We Know About the New Dune Adaptation with Timothée Chalamet
Dune's Ladies – Zendaya and Sharon Duncan-Brewster
Last but not least to join the star-studded crew were Zendaya and Sharon Duncan-Brewster. Colbert started with Duncan-Brewster, whose character, Liet-Kynes, is actually a man in the novel, but has been adapted into a woman for this rendition of the story.  "Well I think first and foremost, as far as Denis was concerned it was all about concentrating on the essence of this person- he's an integral role, he connects all the dots."
Duncan-Brewster continued, "This is somebody who understands all these worlds and moves in between each and every one. So I don't think it matters that Kynes, in the book, is a man. What's important is what Kynes stands for." Moving to Zendaya, Colbert asked what it was that excited her about her character, Chani. Zendaya explained, "She's tough, right? She's a warrior, she's native to this planet. This is all she knows and so this kind of other kid coming in… she's not really feeling it, you know? But she sees something in him that is, obviously, an indicator of what is to come."
Related article: FACT-CHECKED Series: Zendaya And 15 Things You Might Not Know About The Star Of 'Euphoria', Tom Holland's Leading Lady In "Spider-Man: Far From Home' And Next Starring With Timothée Chalamet In 'Dune'
Related article: Did you see the hidden messages in 'Call Me By Your Name'? Find out behind the scenes facts in the full commentary and In-depth analysis of the cinematic masterpiece
Why Dune Now?
Colbert paused before asking Zendaya and Chalamet his next question, "[Dune is] about young people coming into their own in a world where they face impossible odds, and the world itself is in many ways broken. Anything you can relate to there as a young person growing up in our world right now?" Timothée laughed and Zendaya added, "A little bit." After some thought Chalamet noted, "I do think there's a possibility of someone seeing this movie with the coming-of-age that Chani and Paul are stepping into, both in a huge obligation of birthright but also what all 15, 16, 17, 18-year-olds go through, which is just that growing up is hard. There is a metaphor and I think a lesson in this movie for everyone." Colbert then opened the discussion up to cast members of all ages asking, "What life lessons do you take away from Dune?"
Ferguson shared that her experience filming Dune (2020) taught her about herself, explaining, "And the desert… it's so big. It's basically Mother Nature engulfing you and going, 'You mean nothing.' It takes away the ego." Momoa shared what the experience on set meant to him, "This film set the bar in how I want to have my career go. Working with Denis and this level of actors, I learned so much every day and I laughed constantly. I felt beautiful in this film so Denis, I love you, buddy." Momoa sealed his sentiment by gently blowing a kiss to Villeneuve.
Rearing the conversation to a close, Colbert posed the question, "Why do you think this is the moment for Dune?" Sharon Duncan-Brewster expressed what the film will mean for audiences as she prophesized, "It's gonna be a mammoth moment when people have the chance to experience something that is not only just exquisite, a feast for the eyes, but is also something that we should take home with us and into our hearts. This film can inspire change." Jumping off of that thought Villeneuve added, "Dune is a movie about the capacity of adaptation because there's a lot of changes that are coming. That's why I think that Dune is more relevant than ever."
In a final moment of reflection, Zendaya recalled, "This whole thing has been a magical experience and to be a part of something that felt this massive but also just feels like another world- quite literally another world… it is very special." Although Dune (2020) has big shoes to fill, this film and its cast boast a grand re-envisioning of the original Dune as well as an epic re-imagining of what it means to be living in a world desperate for hope.
Click here to read Hollywood Insider's CEO Pritan Ambroase's love letter to Black Lives Matter, in which he tackles more than just police reform, press freedom and more – click here.
An excerpt from the love letter: Hollywood Insider's CEO/editor-in-chief Pritan Ambroase affirms, "Hollywood Insider fully supports the much-needed Black Lives Matter movement. We are actively, physically and digitally a part of this global movement. We will continue reporting on this major issue of police brutality and legal murders of Black people to hold the system accountable. We will continue reporting on this major issue with kindness and respect to all Black people, as each and every one of them are seen and heard. Just a reminder, that the Black Lives Matter movement is about more than just police brutality and extends into banking, housing, education, medical, infrastructure, etc. We have the space and time for all your stories. We believe in peaceful/non-violent protests and I would like to request the rest of media to focus on 95% of the protests that are peaceful and working effectively with positive changes happening daily. Media has a responsibility to better the world and Hollywood Insider will continue to do so."
Vote with a conscience – Register to Vote – Your vote saves lives and ends systemic racism
Ways to support Black Lives Matter Movement to end systemic racism
– Do you know the hidden messages in 'Call Me By Your Name'? Find out behind the scenes facts in the full commentary and In-depth analysis of the cinematic masterpiece
– A Tribute To The Academy Awards: All Best Actor/Actress Speeches From The Beginning Of Oscars 1929-2019 | From Rami Malek, Leonardo DiCaprio To Denzel Washington, Halle Berry & Beyond | From Olivia Colman, Meryl Streep To Bette Davis & Beyond
– In the 32nd Year Of His Career, Keanu Reeves' Face Continues To Reign After Launching Movies Earning Over $4.3 Billion In Total – "John Wick", "Toy Story 4", "Matrix", And Many More
Dune, Dune, Dune, Dune, Dune, Dune, Dune, Dune, Dune, Dune, Dune, Dune, Dune, Dune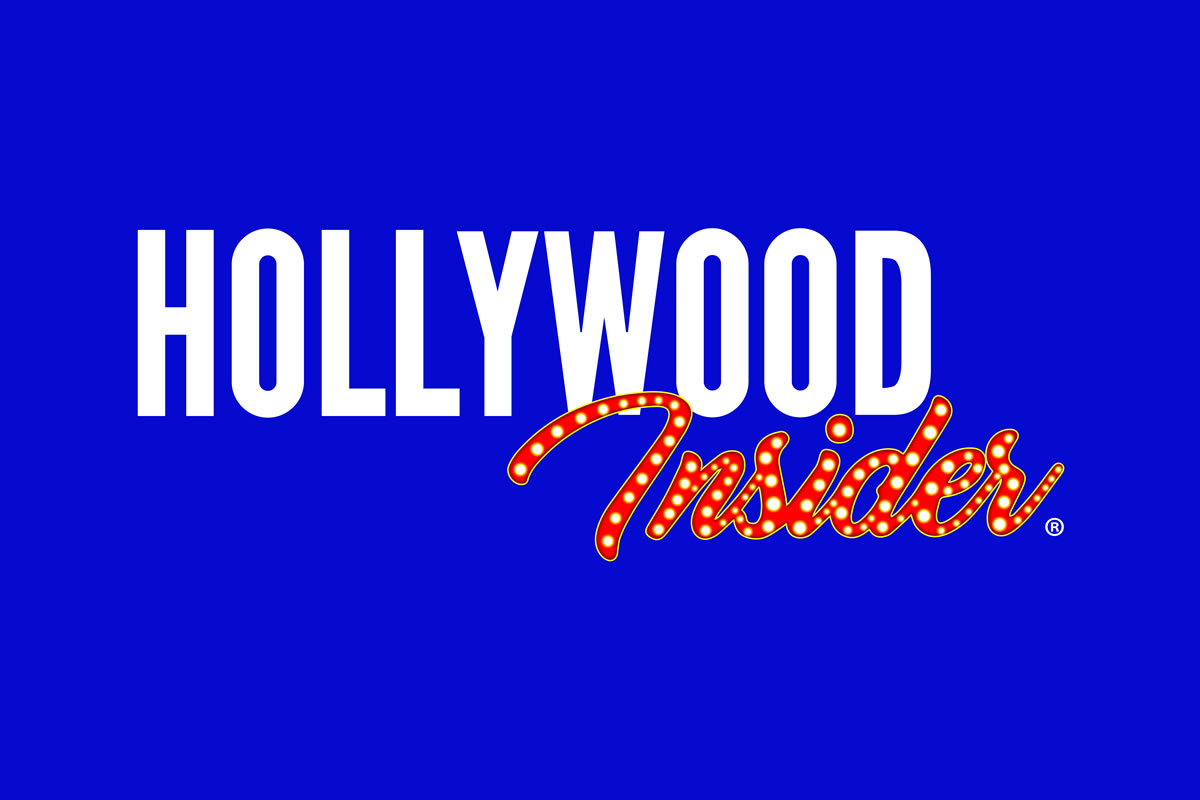 Hollywood Insider  is a media network thatfocuses on substance and meaningful entertainment/culture, so as to utilize media as a tool to unite and better our world, by combining entertainment, education and philanthropy, while being against gossip and scandal.