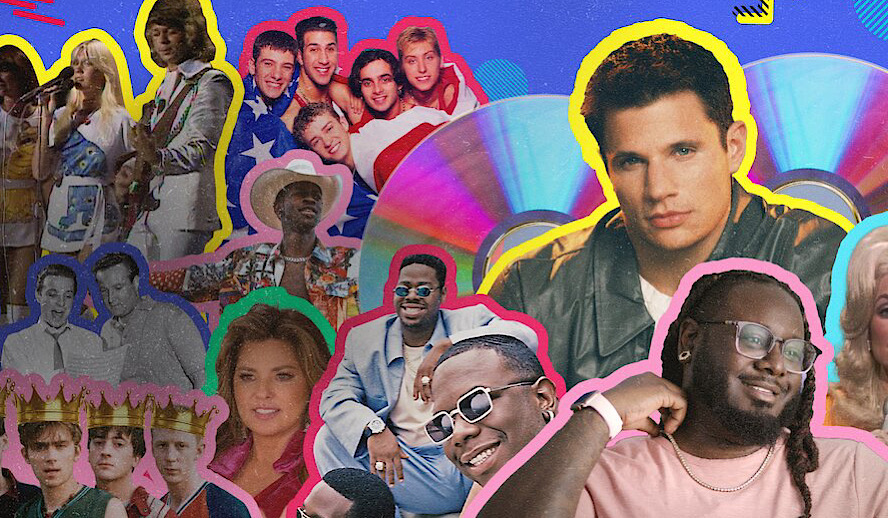 Photo: 'This is Pop'/Netflix
Making Waves in the Pop Music Genre
Netflix recently released a new docuseries that dives into the pop music industry. 'This Is Pop' takes a look into the different aspects of the ever-changing industry. The episodes focus on a variety of topics such as Boyz II Men to auto-tune to why and how the Swedes are taking over the writing and production side of the industry.
The Boyz II Men Takeover
The first episode focuses only on the boy band, Boyz II Men. The band revolutionized pop music in the 1990s with their emotional ballads and frequent appearances on the R&B and pop charts. This was rare at the time. Their manager, Michael Bivins, wanted their sound to be a blend of Motown and the sounds of Philadelphia. The group beat Elvis Presley's record when it came to the Hot 100 chart. The pop band influenced other boy bands like 98 Degrees, NSYNC, and the Backstreet Boys.
Related article: A Tribute to Cannes Film Festival: A Celebration of Cinema, Glamour, and Humanity | Statement From Hollywood Insider's CEO Pritan Ambroase
Related article: The Most Cinematic Music Videos of the Last Decade | From Pet Shop Boys, Jamie XX, Jay-Z and More
Auto-Tune: Is It A Tool for Greatness or Mass Destruction?
The second episode focuses on the controversial technology of Auto-Tune. Rapper and singer T-Pain was heavily centered on in this episode. He talked about the backlash he received because he used Auto-Tune in music. He recalled a time when he talked to singer Usher. The singer told T-Pain that he screwed up music which led the rapper to go into a four-year depression.
In 1996, Andy Hildebrand invented Auto-Tune as a way to correct unprecise tones and make music more expressive. In 1998, Cher's 'Believe' was a prime example of how Auto-Tune could be used. This controversial piece of technology went away for a while after that but resurfaced in 2001.
This episode begs the following question: when is technology used as a crutch or an advancement? It depends. When it comes to Auto-Tune, it can be used for good or bad. It depends on how the individual uses the piece of machinery.
The Swedish Uprising
The third episode focuses on the Swedish taking over the writing and production side of the pop music industry. Many pop songs that we know and love were written and produced by people from Sweden.
Ludwig Göransson is one-half of the music group Childish Gambino. The other half is actor Donald Glover. The Swedish producer and songwriter quickly became one of Hollywood's hottest producers. When he was a student in college, he worked with director Ryan Coogler. A decade later, he went on to work with him on Marvel's 'Black Panther'.
The music group, ABBA, started out with making covers but began writing their own songs because The Beatles wrote their own songs. The group wasn't welcomed right away but instead was scrutinized. This was until Elvis Costello sang one of their songs and people realized the pop group was the real deal. Many Swedish musicians, bands, and groups sang in English because it made them more appealing.
Denniz Pop created Cheiron Studios where many famous pop artists and bands created many of their popular songs. Britney Spears, the Backstreet Boys, Celine Dion, and Bon Jovi were among the many well-known acts that came out of the Swedish music label.
When Country and Pop Collide
The fourth episode focused on how country music crossed paths with pop. The episode opens with the music video for 'Old Town Road', a collaboration between Lil Nas X and Billy Ray Cyrus.
Related article: MUST WATCH – Hollywood Insider's CEO Pritan Ambroase's Love Letter to Black Lives Matter – VIDEO
Subscribe to Hollywood Insider's YouTube Channel, by clicking here.
After the opening, the episode discusses the success of Willie Nelson's album 'Stardust' and Dolly Parton's experimentation with crossing the country and pop lines which led her to become incredibly successful with making $100 million dollars from releasing 110 singles during her forty years in the industry. 
The Judds, a mother and daughter duo, took the country world to new heights. They became one of the most popular duos in country music. The duo eventually split and Wynonna Judd went off on her own. She became the reigning queen of country-pop until Shania Twain stole her crown.
The Britpop Invasion
The fifth episode focused on the explosion of the British pop music scene which was dubbed as Britpop. The bulk of the episode discusses the feud between Blur and Oasis in great detail. Both groups couldn't be more different with one creating more pop-influenced songs and the other who is a rock band. Something that didn't make sense was why Oasis was claimed to be Britpop when they made rock music? 
The episode briefly covered other Britpop musicians. Most of these musicians were discovered in pubs.
The Rise of Music Festivals
The sixth episode focused on the impact that music festivals had. Festivals are seen as a musical rite of passage. Music festivals first appeared in the 1960s with The Monterey Pop Festival in 1967. The festival featured The Mamas & The Papas singing their hit song 'California Dreamin''. The festival sparked a plethora of other music festivals all over the United States.
The biggest music festival is Glastonbury which is held in the United Kingdom. It would get at least 200,000 visitors from all over the world. In the 1980s, Steve Wozniak founded the US festival. He wanted to highlight how technology can be used to bring people together. 
The best thing about attending music festivals is that you have a chance of discovering new music. Feeling the energy in the crowds and being around people who have common interests is what made music festivals so popular.
'This is Pop' – The Power of Music
The seventh episode focused on how music can change the world. Writing and singing songs is a way of fighting back. Public Enemy's 'Fight the Power' came out in the 1980s as a protest record that captured deep-seated emotions that needed to be expressed and shared with the world.
This episode showed us that music can unite people, take messages to the mainstream, represent various cultures, and resist. The Riot Grrrl movement was created to be a safe space for women within the music scene, most who attended concerts and such.
Related article: Why Queen Elizabeth II Is One Of The Greatest Monarchs | Her Majesty Queen Elizabeth II of United Queendom of Great Britain & Northern Ireland (Video Insight)
Click here to read more on Hollywood Insider's vision, values and mission statement here – Media has the responsibility to better our world – Hollywood Insider fully focuses on substance and meaningful entertainment, against gossip and scandal, by combining entertainment, education, and philanthropy.
How One Building in NYC Defined Music in the 1960s
The final episode focuses on the Brill building which was located in New York City. Pop music was defined by the Brill. Legendary singer-songwriter Neil Sedaka, producer-songwriter Linda Perry, and singer-songwriter Andy Kim were featured in interviews. They all discussed the influence the Brill had on music in the 1960s. 
The building built a new image for pop music. In 1962, the Brill hosted more than 100 music businesses. Many teenage bands and musicians were created there. The episode went into the history of the girl group The Shirelles and Florence Greenberg as well as one of Kim's biggest hits 'Sugar, Sugar' which is sung by The Archies. 
Time to Reflect
'This Is Pop' dives into the music industry from multiple lenses. The docuseries doesn't just focus on pop but also on country, rock, R&B, hip-hop.
The cinematography was nicely done. Close-up shots were used on interviewees to see their emotions and facial expressions in real-time. Close-ups are commonly used in documentaries.
There were some inconsistencies in this season as far as central themes because the first episode was entirely about Boyz II Men while the rest of the episodes were broader and discussed different aspects of the subject that was covered. There were doll sequences in the last episode which were off the wall. Photographs or videos could have been used here to create cohesion. These sequences felt out of place.
Episode three and episode six stood out the most for me because they resonated with me the most. Episode three did a great job in diving into the Swedish influence on the pop music industry and episode six did a great job at describing the impact that music has had and continues to have on all of us.
Related article: Hollywood Insider's CEO Pritan Ambroase: "The Importance of Venice Film Festival as the Protector of Cinema"
Related article: The Masters of Cinema Archives: Hollywood Insider Pays Tribute to 'La Vie En Rose', Exclusive Interview with Director Olivier Dahan
Related article: – Want GUARANTEED SUCCESS? Remove these ten words from your vocabulary| Transform your life INSTANTLY
The first season shows us the impact that music can have on the world whether it's Britpop, country-pop, or rock. Music can be used to connect with people and radiate good energy which is why music festivals were created in the first place.
A genre that wasn't covered here was dance/electronic music which is heavily influenced by the sounds of pop. It was surprising that this genre wasn't covered in its own episode because dance-pop music dominated the 1980s and continues to make waves in the music industry today. This would have been an interesting genre to learn about as far as its origins and beyond.
The documentary-style series shows us that the pop music industry is unpredictable. Nobody knows what to expect. This is what makes pop so undeniably addicting and appealing.  
'This Is Pop' is available to stream on Netflix.
 Episode 1 — 'The Boyz II Men Effect'
Featuring: Nathan Morris, Wanya Morris, Shawn Stockman
Director: Chelsea McMullan
Producers: Sam Dunn, Scot McFayden
 Episode 2 — 'Auto-Tune'
Featuring: T-Pain
Director: Jared Raab
Producers: Sam Dunn, Scot McFayden
Episode 3 — 'Stockholm Syndrome'
Featuring: Ludwig Göransson, Benny Andersson, Shellback
Director: Jared Raab
Producers: Sam Dunn Scot McFayden
Episode 4 — 'When Country Goes Pop'
Featuring: Orville Peck, Wynonna Judd, Brandy Carlisle
Director: Simon Ennis
Producers: Sam Dunn, Scot McFayden
 Episode 5 — 'Hail Britpop!'
Featuring: Alex James, Dave Rowntree, Sonya Madan, Lauren Laverne
Director: Reginald Harkema
Producers: Sam Dunn, Scot McFayden
Episode 6 — 'Festival Rising'
Featuring: Jack Cassidy, Eric Albronda, Michelle Phillips, Colin Hay
Director: Dylan Reibling
Producers: Sam Dunn, Scot McFayden
Episode 7 — 'What Can a Song Do?'
Featuring: Hozier, Chuck D, Bill Stephney, Arlo Guthrie
Director:
Producers: Sam Dunn, Scot McFayden 
Episode 8 — 'The Brill Building in 4 Songs'
Featuring: Neil Sedaka, Linda Perry, Andy Kim, Beverly Lee
Director: Chelsea McMullan
Producers: Sam Dunn, Scot McFayden
Click here to read Hollywood Insider's CEO Pritan Ambroase's love letter to Black Lives Matter, in which he tackles more than just police reform, press freedom and more – click here.
An excerpt from the love letter: Hollywood Insider's CEO/editor-in-chief Pritan Ambroase affirms, "Hollywood Insider fully supports the much-needed Black Lives Matter movement. We are actively, physically and digitally a part of this global movement. We will continue reporting on this major issue of police brutality and legal murders of Black people to hold the system accountable. We will continue reporting on this major issue with kindness and respect to all Black people, as each and every one of them are seen and heard.
Just a reminder, that the Black Lives Matter movement is about more than just police brutality and extends into banking, housing, education, medical, infrastructure, etc. We have the space and time for all your stories. We believe in peaceful/non-violent protests and I would like to request the rest of media to focus on 95% of the protests that are peaceful and working effectively with positive changes happening daily. Media has a responsibility to better the world and Hollywood Insider will continue to do so."
Ways to support Black Lives Matter Movement to end systemic racism
More Interesting Stories From Hollywood Insider
– Want GUARANTEED SUCCESS? Remove these ten words from your vocabulary| Transform your life INSTANTLY
– Compilation: All James Bond 007 Opening Sequences From 1962 Sean Connery to Daniel Craig
– Do you know the hidden messages in 'Call Me By Your Name'? Find out behind the scenes facts in the full commentary and In-depth analysis of the cinematic masterpiece
– A Tribute To The Academy Awards: All Best Actor/Actress Speeches From The Beginning Of Oscars 1929-2019 | From Rami Malek, Leonardo DiCaprio To Denzel Washington, Halle Berry & Beyond | From Olivia Colman, Meryl Streep To Bette Davis & Beyond
– In the 32nd Year Of His Career, Keanu Reeves' Face Continues To Reign After Launching Movies Earning Over $4.3 Billion In Total – "John Wick", "Toy Story 4", "Matrix", And Many More
this is pop, this is pop, this is pop, this is pop, this is pop, this is pop, this is pop, this is pop, this is pop, this is pop, this is pop, this is pop, this is pop, this is pop, this is pop, this is pop, this is pop, this is pop, this is pop, this is pop, this is pop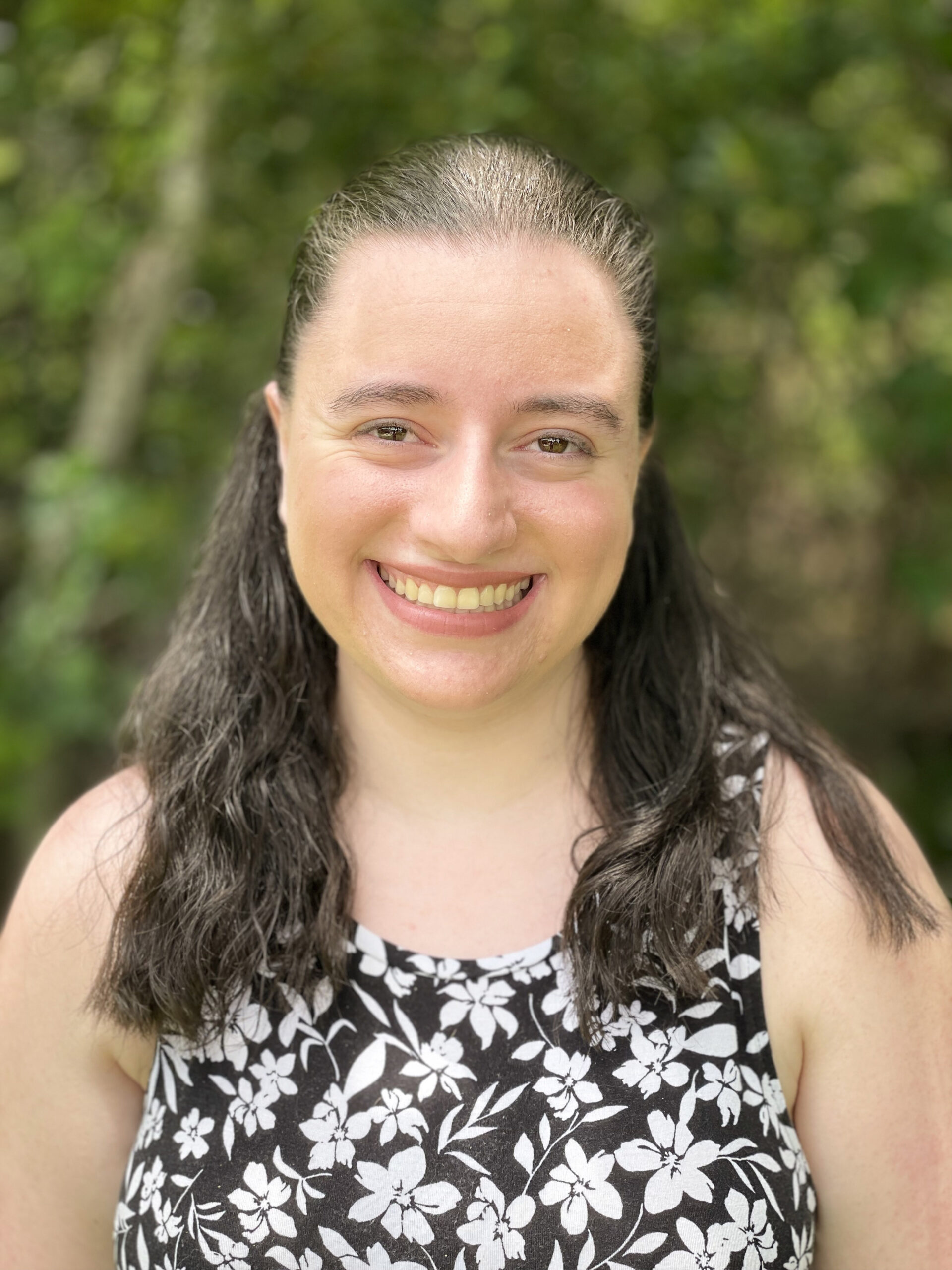 Jessica 
Welner
 is a film and television enthusiast who has a passion for storytelling through writing. She revels in examining the elements that bring a film or television show to life. She is intrigued by film and television because she believes that they have the power to transport an audience into a completely different world. Jessica admires that
The Hollywood Insider
is strictly against gossip and scandal and instead focuses on providing substance and meaningful entertainment.