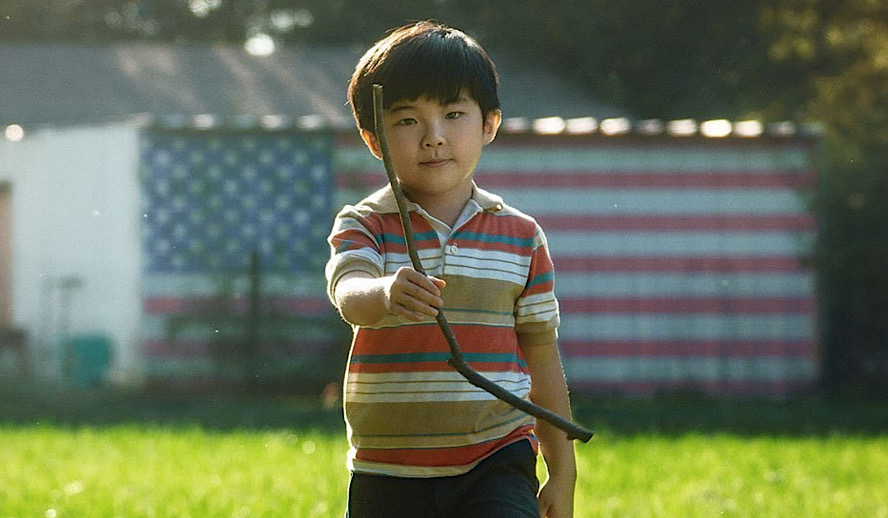 Photo: 'Minari'/A24
In 2020, 'Parasite' made history by being the first foreign film to win Best Picture at the 92nd annual Oscars. This momentous feat will go down in history, and is a credit to all who took part in the making of the film. With its strong social commentary and powerful plot, the movie was a shoo-in to win. The biggest hurdle they faced during award season was the embedded nationalism and xenophobia the Academy has historically shown, having nominated a handful of foreign films for this magnum opus of awards, but never giving them the golden trophy.
'Parasite' beat those odds by not only winning the biggest award of the night, but continuing to sweep the show by winning Best Director, International Film Feature, Best Original Screenplay, and were additionally nominated for Best Production Design, and Best Film Editing. This was a, no doubt, phenomenal night for the film's director, Bong Joon Ho. 
Related article: The Complete List of 2021 Oscar Nominations – Celebrations, Surprises & Snubs | The Show Must Go On
Related article: April Movies Release Schedule: The Most Accurate List of Every Movie Coming Out in April – Live Updates
As the 2021 awards season rolled around, fans were excited for another list of show-stopping movies. One in particular that has received a lot of praise is Lee Isaac Chung's, 'Minari'. This movie produced by A24,  follows a Korean family trying to overcome the many obstacles they face to assimilate to US culture by starting an agricultural business. The film slowly and carefully documents the many struggles of a 1980s foreign family as they try to accomplish the American Dream. 'Minari' gained mass critical appeal before its at-home roll-out through A24 and other popular streaming sites. Even though the film earned a 98% score on Rotten Tomatoes and has been nominated for Best Picture for the 93rd annual Oscars this year, can it win? Furthermore, what will stand in its way?
Did Parasite Open a Door, or Slam One Shut?
The 92nd annual Oscars in 2020 seemed to be a turning point for not only Korean cinema and Asian cinema, but for foreign and diverse films with regards to the respect they get from our preeminent film industry. Many fans of cinema, diverse storytellers, and international studios no doubt saw this as an opening for their films to win this golden egg of an award. Although, when the Oscars released their list of nominations for Best Picture, many were surprised, and some disappointed.
Out of all eight films that were nominated, only one of them was from an international studio and producer: 'The Father', which is a French- British co-production. Although, 'Minari', while being an American-produced movie filmed in Tulsa, Oklahoma, and set in Arkansas, it was the only other film on the nomination list to feature the story of non-American characters. Additionally, its focus on a Korean family gives it even more of a similarity to last year's victor, 'Parasite'.
Related article: MUST WATCH – Hollywood Insider's CEO Pritan Ambroase's Love Letter to Black Lives Matter – VIDEO
Subscribe to Hollywood Insider's YouTube Channel, by clicking here. 
According to the Oscars rules of what constitutes a foreign film, "A foreign language film is defined as a feature-length motion picture (defined as over 40 minutes) produced outside the United States of America with a predominantly non-English dialogue track. Animated and documentary feature films are permitted." 'Minari' does not fit in that definition. Although the Oscars do not clarify what "predominantly" means when referring to non-English dialogue, 'Minari' would be deemed a foreign film if that was the only determinant of the rule. Unless the family we follow is conversing with its Arkansan neighbors, the dialogue is mostly in Korean. Yet, the academy goes on to insist that a film must be produced outside of the US to be considered a foreign language film.
'Minari' Oscar Chances
'Minari' was produced by Christina Oh, Jeremy Kleiner, and Dede Gardner through the American independent production company A24. This means, according to the Oscars, it is an American movie. Keep in mind, these rules differ for each award show. For example, the Golden Globes list 'Minari' as a foreign language film, as their rules state that "51% of non-English dialogue are slotted into the foreign language category." Unlike the Oscars, if the Golden Globes considers a film to be in the foreign-language category, it cannot compete for their Best Drama or Best Musical/ Comedy awards. In any case, 'Minari' is an American film in the eyes of the Oscars, so a vote for them is still technically a vote for Hollywood, but it isn't that simple.
Related article: The Power of Positivity: Ikorodu Bois + Chris Hemsworth + Russo Brothers + Sam Hargrave
Limited Time Offer – FREE Subscription to Hollywood Insider
Click here to read more on Hollywood Insider's vision, values and mission statement here – Media has the responsibility to better our world – Hollywood Insider fully focuses on substance and meaningful entertainment, against gossip and scandal, by combining entertainment, education, and philanthropy. 
'Minari' shares a lot in common with 'Parasite'. They both have predominantly Korean actors, and both contain mostly Korean dialogue. Both films make social commentaries: 'Parasite' about class systems in Korea and more broadly the wage gap in general, and 'Minari' with its perspective on the so-called "American Dream," and how painstakingly difficult it is to build a fraction of that dream for an immigrant family in the US. These commentaries are not alike in the slightest, but the Academy has a way of finding the similarities in foreign films to keep them in a box at the end of the closest, away from the warm light of the Hollywood spotlight. But, again, 'Minari' IS a Hollywood movie, so why is there such a problem?
There is a big difference between a Korean movie and a Korean-American movie, but the one-inch barrier that is subtitles really has a way of blurring that line. 'Minari' is no less a film about American history than its Best Picture competitor 'Judas and the Black Messiah', the tale of the Civil Rights fighting Black Panther Party, and the people who tried to take them down. The difference being, black-Americans, although still undeniably facing systemic racism, are met with more open arms into the box of "Americans" than Asian-Americans. What makes one sect of US citizens any less American than the other? Ironically, even in 'Minari', where director and writer Lee Isaac Chung paints a story of a struggle with immersion and acceptance, the movie that highlights this is right there alongside its characters, trying to fit in the realm of Hollywood. With its geographical and ethnic connections to 'Parasite', 'Minari' is going to have a disadvantage when it goes up against its American competitors.
Related article: Hollywood Insider's CEO Pritan Ambroase: "The Importance of Venice Film Festival as the Protector of Cinema"
Related article: The Masters of Cinema Archives: Hollywood Insider Pays Tribute to 'La Vie En Rose', Exclusive Interview with Director Olivier Dahan
Strong Competition This Awards Season
The Oscars award movies from the years preceding. Meaning, the 2021 Oscars will honor films that were released in 2020 and 2020's awards show, at which 'Parasite' brought home the gold, honored 2019's best films. These past two years have been very strong for the film industry, and thankfully so. This will be the second annual Oscars during the global pandemic, and it is relieving that movie-lovers have had so much incredible content to enjoy and root for. This year, the films going up against 'Minari' are, namely, 'The Father', 'Judas and the Black Messiah', 'Mank', 'Nomadland', 'Promising Young Woman', 'Sound of Metal', and 'The Trial of the Chicago 7'. Let's just say, 'Minari' does not have it easy in the fight for Best Picture.
'Minari' is not the only movie on this list with an Asian- American writer and director. One of the films poised to win this year, 'Nomadland', was directed and written by Chloe Zhao, a Chinese-American filmmaker. Her movie, though, featured few black, indigenous, or people of color (BIPOC), and the entire film was in English. This movie was fantastic, and the lack of diversity does not take anything away from the story or the message, but it goes to show how high of an obstacle is put up, when filmmakers lean away from what we typically recognize as an American movie, meaning: stories that feature predominantly white or black actors, told in English.
Related article: Oscar Buzz: 'Minari' is an Incredible Portrait of the Korean-American Experience
Related article: Brad Pitt's Plan B Entertainment: A Tribute to One of the Biggest Champions of Auteur-Driven Films | 'Minari'
In 2014, '12 Years a Slave' became the first Best Picture winner featuring an all-black cast, told through a black-American lens. Not until four long years later, when 'Moonlight' won the award, did a movie through the perspective of the black community get to stand on the podium and give their speech, and not even that was easy, with their 'La La Land' mixup. I fear that 'Minari' is going to be a victim of poor timing with its release too close to 'Parasite', and that it will yield an unfortunate loss for them.  
There is no unanimous favorite to win Best Picture at the 93rd Oscars this year. Each film nominated deserves a chance at the award and has put in the work to get up at the podium when the night comes. The difference is, the Academy, although they deem 'Minari' an American film, may have a hard time seeing the difference between Korean and Korean-American. 'Minari' may be on the same list as their nominated competition, but the rest of the movies have a big head start in the race to first.  It was shocking enough for 'Parasite' to be the first foreign-language film to bring home this title, but for a Korean-American movie to succeed it, that is something I doubt the Academy will have the confidence to do.
Related article: How Steven Yeun is Creating a More Authentic, Representation of Asian Americans in Hollywood 
Related article: Want Diverse Films? Start Uplifting Diverse Filmmakers, Rather Than Blaming White Directors
Can Hollywood Accept Not Being at the Forefront of Movie Making?
I know, it doesn't make any sense. Giving 'Minari' the Best Picture would still be giving Hollywood a win; since the movie was produced in America, it is a Hollywood picture. But why does it feel like it's not? To put it bluntly, America has a problem with image, especially when the image is of a minority group. Asian-Americans and Asian-American cinema is no less American than Caucasian-American cinema. But, because of the lack of representation in the history of Hollywood, these American stories still feel foreign to us. 'Parasite' was not only the first foreign-language film to win Best Picture, it was the first film to feature an all-Asian cast, and the first to even have an East-Asian main character to win it.
In Hollywood, Asian culture has been mocked, fetishized, and appropriated, but it had not been respected until last year. Although, since 2014, when '12 Years a Slave' became the first film directed and produced by a black filmmaker to win the award, there has been somewhat of a pattern emerging. Since then, no movie featuring a non-white main character and story has won back-to-back Best Pictures. In 2015, 'Birdman' brought home the award, then 'Spotlight' in 2016, and then 'Moonlight' in 2017, the second picture made by a black filmmaker to win the big one.
Related article: What Is an Oscar Bait Film? How to Be Nominated for and Win an Academy Award
Related article: The Rise of South Korean Cinema: A Brief History of the Country's Excellent Film Industry, What to Watch After 'Parasite'
After that, 'The Shape of Water' in 2018 and 'Green Book' in 2019, and then of course 'Parasite' in 2020. Based on the pattern of giving the Best Picture award to white or non-minority stories sandwiched between the ones of BIPOC perspectives, I will predict that 'Nomadland' will reign victorious this year. Never has the Academy given the Best Picture award to two movies that tell diverse stories back-to-back, much less ones of similar diverse backgrounds, and sadly, I don't think this is the year they change the pattern.
'Minari' is an Asian-American movie, in other words, it is an American movie. The problem is, if the Academy cannot see that, Hollywood's creators and consumers will not see it either. I profoundly hope that I am proven wrong later this month on April 25th, when the 93rd annual Oscars names its winners. Although, with its historical track record and lack of respect for diverse and international films, specifically ones with Asian heritage, I think 'Minari' is not going to get the win it may deserve, and not for the right reasons.
Nevertheless, the film was outstanding and can be connected to by all moviegoers who have ever hurdled an obstacle in their lives. I encourage anyone who has $20 dollars burning a hole in their pocket to buy it and enjoy the tale. Movies are not only made to win awards, they are made to connect with audiences, and even if this film does not win, I hope it can connect with you. Furthermore, please enjoy this list of the top films of South Korean cinema, and do challenge yourself to respect diverse and international stories. 
Click here to read Hollywood Insider's CEO Pritan Ambroase's love letter to Black Lives Matter, in which he tackles more than just police reform, press freedom and more – click here.
An excerpt from the love letter: Hollywood Insider's CEO/editor-in-chief Pritan Ambroase affirms, "Hollywood Insider fully supports the much-needed Black Lives Matter movement. We are actively, physically and digitally a part of this global movement. We will continue reporting on this major issue of police brutality and legal murders of Black people to hold the system accountable. We will continue reporting on this major issue with kindness and respect to all Black people, as each and every one of them are seen and heard. Just a reminder, that the Black Lives Matter movement is about more than just police brutality and extends into banking, housing, education, medical, infrastructure, etc. We have the space and time for all your stories. We believe in peaceful/non-violent protests and I would like to request the rest of media to focus on 95% of the protests that are peaceful and working effectively with positive changes happening daily. Media has a responsibility to better the world and Hollywood Insider will continue to do so."
Ways to support Black Lives Matter Movement to end systemic racism
More Interesting Stories From Hollywood Insider
– Want GUARANTEED SUCCESS? Remove these ten words from your vocabulary| Transform your life INSTANTLY
– Compilation: All James Bond 007 Opening Sequences From 1962 Sean Connery to Daniel Craig
– Do you know the hidden messages in 'Call Me By Your Name'? Find out behind the scenes facts in the full commentary and In-depth analysis of the cinematic masterpiece
– A Tribute To The Academy Awards: All Best Actor/Actress Speeches From The Beginning Of Oscars 1929-2019 | From Rami Malek, Leonardo DiCaprio To Denzel Washington, Halle Berry & Beyond | From Olivia Colman, Meryl Streep To Bette Davis & Beyond
– In the 32nd Year Of His Career, Keanu Reeves' Face Continues To Reign After Launching Movies Earning Over $4.3 Billion In Total – "John Wick", "Toy Story 4", "Matrix", And Many More
minari, minari, minari, minari, minari, minari, minari, minari, minari, minari, minari, minari, minari, minari, minari, minari, minari, minari, minari, minari, minari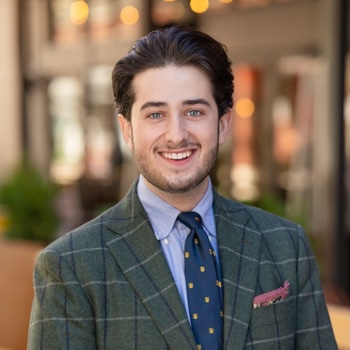 Samuel James Parven is an avid fan of all things entertainment and pop culture, who shines in reviewing the hidden gems of Hollywood. Samuel is fascinated by the direct correlation between media and culture. If art imitates life and vice versa, Samuel focuses on highlighting the ways that the entertainment industry and their consumers alike can improve our interpersonal world through the content with which we engage. With the aligned values of Hollywood Insider to focus on positivity and growth, Samuel is a passionate writer hoping to pen his takes on how to add more substance and inclusivity to the industry we love so much.