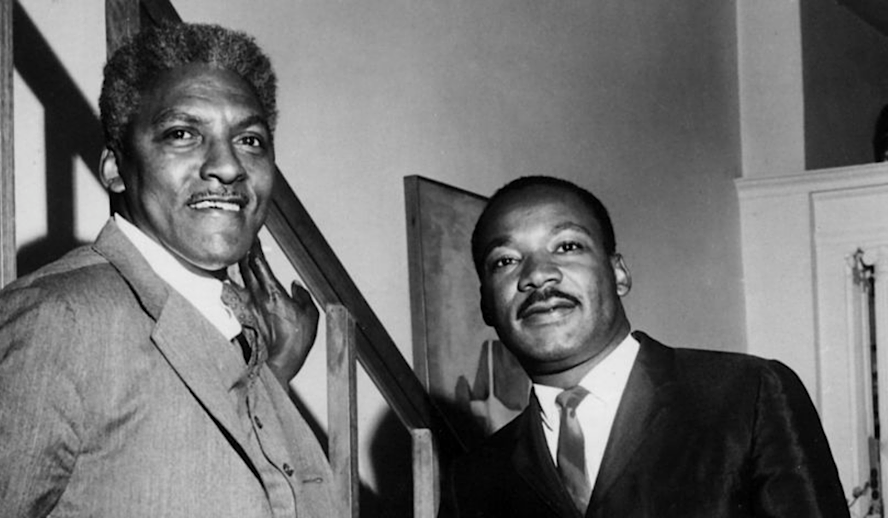 Video Version of this Article
Photo/Video: Bayard Rustin with Dr. Martin Luther King Jr./Monroe Frederick/Courtesy of the estate of Bayard Rustin/Hollywood Insider YouTube Channel
As a part of Hollywood Insider's Unsung Heroes series, it is important for us to remember, appreciate, and praise the heroes and make sure they are NEVER forgotten. 
Bayard Rustin (March 17, 1912 – August 24, 1987) is an unsung hero of America. He was an advisor to Martin Luther King, Jr. and the most influential organizer of the 1963 March on Washington as part of the biggest nonviolent protest in American history. It's likely you have never heard his name; an unfortunate fact that begs a change through educating the world of his grit that changed the moral fiber of the world. Bayard Rustin must be celebrated for his triumphant annihilation of segregation in America. Aside from peacefully fighting for equality on a racial front, Bayard Rustin was an activist for the protected class for which he belonged – an openly gay, black man.
Related article: Hollywood Insider's CEO Pritan Ambroase's Love Letter to Black Lives Matter
Bayard Rustin.
Black Lives Matter. Black Gay Men Matter. 
It was not only brave to be outspoken on a public level about his sexuality in the 1960's, it was truly dangerous. Rustin was a zealot for human rights, referred to as the "lost prophet" of the civil rights movement by historian John D'Emilio. In a fiercely homophobic society plagued by bigotry, racism, and societal class inequality, Bayard Rustin was unapologetically himself, open about his own life while tirelessly fighting to bridge the divide between the mental barriers that tore humanity apart. 
Related article: Did you see the hidden messages in 'Call Me By Your Name'? Find out behind the scenes facts in the full commentary and In-depth analysis of the cinematic masterpiece
In a nation divided, Bayard Rustin stood proud to advise Martin Luther King Jr. on the great struggle for human rights. Rustin adopted the fundamental principles of Mahatma Gandhi's nonviolent methods of persuasion which allowed him to spearhead the March on Washington from the background. When Bayard Rustin was introduced to Martin Luther King, Jr. in February 1956, MLK Jr. had not yet embraced nonviolence. In fact, "there were guns inside King's house, and armed guards posted at his doors.
Rustin persuaded boycott leaders to adopt complete nonviolence, teaching them Gandhian nonviolent direct protest." The criticism over being a gay man plagued his existence and drove him to seek leadership from behind the scenes. The criticism was so intense that in August 1963, South Carolina Senator Strom Thurmond railed against Rustin as a "Communist, draft-dodger, and homosexual." Thurmond also produced an FBI photograph of Rustin talking to Martin Luther King Jr. while King was bathing to imply that there was a same-sex relationship between the two. 
Subscribe to Hollywood Insider's YouTube Channel, by clicking here. 
Related Article: Want GUARANTEED SUCCESS? Remove these ten words | Transform your life INSTANTLY
The discrimination that Rustin advocated for plagued his personal life for his entire career, but that didn't stop him from passionately pursuing equality for all. His perseverance in the face of direct hatred proves he didn't let the words distract him from attempting to eliminate this type of hatred from the world. Without Bayard Rustin's infallible insistence on making the world equal for everyone, we might still be stuck in a country with a formal segregation structure that designates a human's worth based on the color of their skin and their income level. The fact that Bayard Rustin was a gay man isn't essential to the ultimate picture, it's just an important notation when considering how hard he fought to level the playing field while struggling to achieve such on a personal level as well. The odds were stacked unevenly and not in his favor yet look at what he achieved. His ability to persevere while peaceful waging the war on an internal and external level is profoundly inspirational. 
Related article: 'God's Own Country' is a Must-Watch for Fans of 'Call Me By Your Name'
Related article: WATCH: "If Your Child Told You They Were Gay/Lesbian, What Would You Do?" – Prince William Confirms He Would Completely Accept His Gay Children – Hollywood Insider's 'Messages From America' – Episode 6
Bayard Rustin fought for other causes that didn't affect his demographic with the power of empathy
Rustin was actively involved in many socialist movements during his advisory years, including the Fellowship of Reconciliation, Congress of Racial Equality, War Resisters League, Southern Christian Leadership Conference, and served as the national chairman for Social Democrats of the USA. He was also a proud humanitarian and aided refugees from Communist Vietnam and Cambodia. Rustin didn't only advocate for the factors that affected him on a personal level, he had the empathetic awareness to fight for the rights of every human. The United States Pledge of Allegiance preaches "liberty and justice for all." Bayard Rustin fought to defend this sentiment of equality, and it is truly a shame that his name isn't ubiquitous with civil rights in America.
Related article: Live Updates: List of Successes From Black Lives Matter Protests!
Related article: WATCH: Would A President's Sexuality Matter To You? A Lesbian, Gay, LGBTQ President? Pete Buttigieg? – Hollywood Insider's "Messages From America" – Episode 3
Although many of the freedoms that Bayard Rustin rallied behind were achieved, we must honor his legacy by sharing his undeniable passion for defending human rights. This is the only way to guarantee his legacy is never forgotten. America has wavered between uneven nuances of acceptance and discrimination during our country's existence. If there is no one to push the narrative, the story will eventually fade. Don't let Bayard Rustin's campaign of equality and historical contributions to equality be forgotten. 
A pacifist by nature, a transparent public figure, and an advocate for all. Bayard Rustin's legacy is righteous, so let's make sure we defend his memory as passionately as he defended our rights.  His notoriety left an unremarkable impact on the history of the world. Don't let his candle dim before the entire world has the opportunity to witness its glow. Bayard Rustin- the freedom driven anti-discrimination LGBTQ advocate our society needs today as much as it did in the 1960s.  
To read Hollywood Insider's CEO Pritan Ambroase's love letter to Black Lives Matter, in which he tackles more than just police reform – click here. 
An excerpt from the love letter: Hollywood Insider's CEO/editor-in-chief Pritan Ambroase affirms, "Hollywood Insider fully supports the much-needed Black Lives Matter movement. We are actively, physically and digitally a part of this global movement. We will continue reporting on this major issue of police brutality and legal murders of black people to hold the system accountable. We will continue reporting on this major issue with kindness and respect to all black people, as each and every one of them are seen and heard. Just a reminder, that the Black Lives Matter movement is about more than just police brutality and extends into banking, housing, education, medical, infrastructure, etc. We have the space and time for all your stories. We believe in peaceful/non-violent protests and I would like to request the rest of media to focus on 95% of the protests that are peaceful and working effectively with positive changes happening daily. Media has a responsibility to better the world and Hollywood Insider will continue to do so."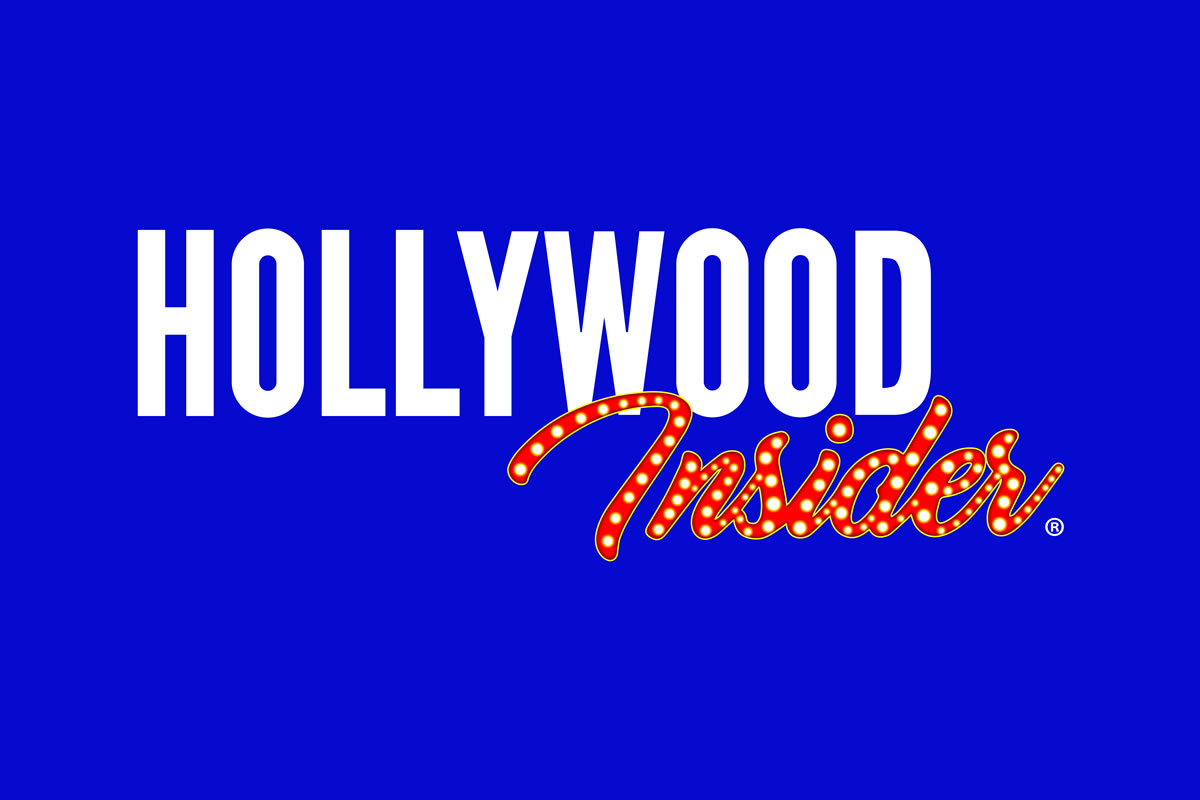 Hollywood Insider  is a media network thatfocuses on substance and meaningful entertainment/culture, so as to utilize media as a tool to unite and better our world, by combining entertainment, education and philanthropy, while being against gossip and scandal.