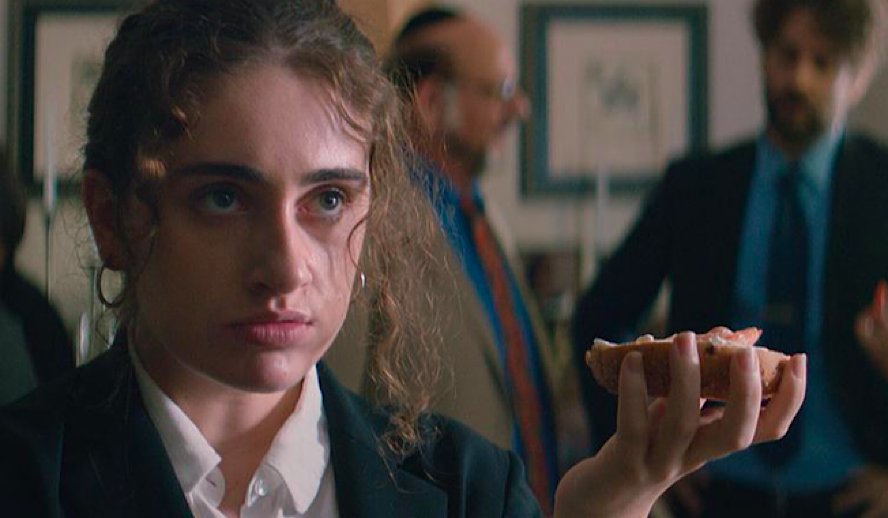 Photo: 'Shiva Baby'/MUBI
Horror in the year 2021 looks much different than what we have come to expect from the traditional 1980s slasher movie- blood, guts, and plenty of gore. Instead, filmmakers like Ari Aster and Jordan Peele have ushered in a new era of cinematic, arthouse horror that focuses more on the human instinct than the things that go bump in the night. In this, the expectations of horror have reached brilliant new places- which is exactly why I am labeling Emma Seligman's 'Shiva Baby' as the quintessential horror movie for college girls, queer and/or Jewish women, and people who are currently keeping any kind of secret. 
Related article: Omar Sy's Gentleman Thief Will Steal Your Heart in Netflix's 'Lupin'
Related article: 'Shadow in the Cloud': Like Two Movies Crammed into One
'Shiva Baby' follows Danielle, a soon-to-be graduate with an aimless after-college plan, as she attends the Shiva (a mourning period in Jewish cultures after someone has died) of someone's aunt's cousin's brother's… oh, you get the rest. Danielle begins the film with an unenthusiastic orgasm given by her sugar daddy, whom she quickly abandons when her mother leaves a rambling voicemail asking when she will arrive at the Shiva. Once she arrives, her nagging mother and embarrassing, but well-intentioned father usher her inside and Danielle must face a series of evils, all considerably worse than the last. Questions about graduate school (of which she is not attending), a successful ex-girlfriend aimed towards Columbia Law (who Danielle's parents insist was a phase), and the final bomb: Her sugar daddy with his wife and newborn daughter (that Danielle had no idea about). 
From Short Film to Feature Length 
Interestingly enough, 'Shiva Baby' began its life as a thesis project for writer and director Emma Seligman in her days at NYU Tisch. The short is available to watch for free here, and I highly recommend watching that first before delving into the full-length film. In choosing to keep on the brilliant Rachel Sennott, who plays the sarcastically anxious Danielle, there is an interesting divide between the two projects that changes the intentions, but not necessarily the quality of storytelling. The short film focuses on Danielle's anxiety when her sugar daddy shows up to the Shiva and her attempts to hide their relationship, and it doesn't read as claustrophobic. It's funny, a little gritty, but overall a fast-paced seven minutes and forty seconds that leave you wanting more. 
Related article: MUST WATCH – Hollywood Insider's CEO Pritan Ambroase's Love Letter to Black Lives Matter – VIDEO
Subscribe to Hollywood Insider's YouTube Channel, by clicking here. 
The full-length film, however, is almost a study in character for the type of girl Danielle is- slightly spoiled, by no means perfect, but sympathetic. Honest. Relatable. The type of girl most of us are or have been. That's why it's so easy to lose yourself in Danielle's anxiety and justify her (at times) desperate, last-ditch attempted actions, making this more of a submersive experience than a sit-back-and-relax film. 
The Complex Cast of Danielle's Nightmares 
I anxiously await the day that Hollywood wakes up to the genius comic that is Rachel Sennott, and one can only hope that 'Shiva Baby' is the jumping point for a very lucrative career. Playing Danielle with a practiced blasé attitude and the secret undercurrents of caring very, very much boiling up inside of her, Sennott adds that quick-witted touch of paranoia that proves Seligman was right to keep her on as the lead character. Joining her in a hellish ensemble is Danny Deferrari as Max, an early-thirties sugar daddy who quickly learns that Danielle is lying about the bills she claims she pays, Molly Gordon as Maya, Danielle's vindictive ex-girlfriend who finds herself caught between a secret about Danielle's sex work and her unspoken feelings, and Polly Draper and Fred Melamed as Debbie and Joel, Danielle's suffocatingly well-intentioned parents. Danny Deferrari has an easy charm that is difficult to resist, even when he begins to emerge as somewhat of an antagonist, and his acting chops truly serve him well when his wife, played by Dianna Agron, shows up to the Shiva as the perfect Shiksa princess. 
Related article: The Power of Positivity: Ikorodu Bois + Chris Hemsworth + Russo Brothers + Sam Hargrave
Limited Time Offer – FREE Subscription to Hollywood Insider
Click here to read more on Hollywood Insider's vision, values and mission statement here – Media has the responsibility to better our world – Hollywood Insider fully focuses on substance and meaningful entertainment, against gossip and scandal, by combining entertainment, education, and philanthropy. 
Rachel Sennott and Molly Gordon have a fiery, "kiss with a fist" style of chemistry that really made this film what it is. They play two girls with a complicated history incredibly well, and a lot of real-life is reflected in the way they care for one another- the biting insults, the innocent questions aimed to kill- that makes the audience want a prequel, sequel, and maybe even a movie-to-book novel about their relationship. 
Jewish Representation Done Right
Admittedly, I am not Jewish. Some really excellent jokes probably flew directly over my head. However, Emma Seligman and 'Shiva Baby' are all the proof I need for more authentically Jewish stories, told by people who know and love the culture enough to understand the nuances and fine details. There are no harmful stereotypes to fill 'Shiva Baby', only the loving kind that reflects the real-life of Jewish people in our current day and age. The characters are whole and real without drowning in one specific identity trait that Hollywood is so used to assigning with Jewish people. Seligman has provided the non-Jewish with the appropriate exposure into a lifestyle and culture that has been mocked into a caricature for so many years. 
Related article: Hollywood Insider's CEO Pritan Ambroase: "The Importance of Venice Film Festival as the Protector of Cinema"
Related article: The Masters of Cinema Archives: Hollywood Insider Pays Tribute to 'La Vie En Rose', Exclusive Interview with Director Olivier Dahan
'Shiva Baby' Is A Triumph  
'Shiva Baby' might be the best movie you'll see all year, and we've only just begun. It is witty, clever, and downright terrifying all at once, without seeming obnoxious and pretentious. You'll watch this thriller-comedy through the slits of your fingers as your heart rate increases with every choice Danielle makes until it reaches an almost unbearable level of pressure. However, in between the scary moments, you'll genuinely laugh out loud, wince in sympathy, and smile at the softer moments. 'Shiva Baby' is the triumph of independent Cinema, the proof that you do not need a hundred different shooting locations and a cast of world-class actors. It is simple in theory, but complex and rich in character, story, and direction. Emma Seligman is the dawn of something really incredible, and we can only hope to see more of her work, and soon. 
Shiva baby, Shiva baby, Shiva baby, Shiva baby, Shiva baby, Shiva baby, Shiva baby, Shiva baby, Shiva baby, Shiva baby, Shiva baby, Shiva baby, Shiva baby, Shiva baby, Shiva baby, Shiva baby, Shiva baby, Shiva baby, Shiva baby, Shiva baby, Shiva baby, Shiva baby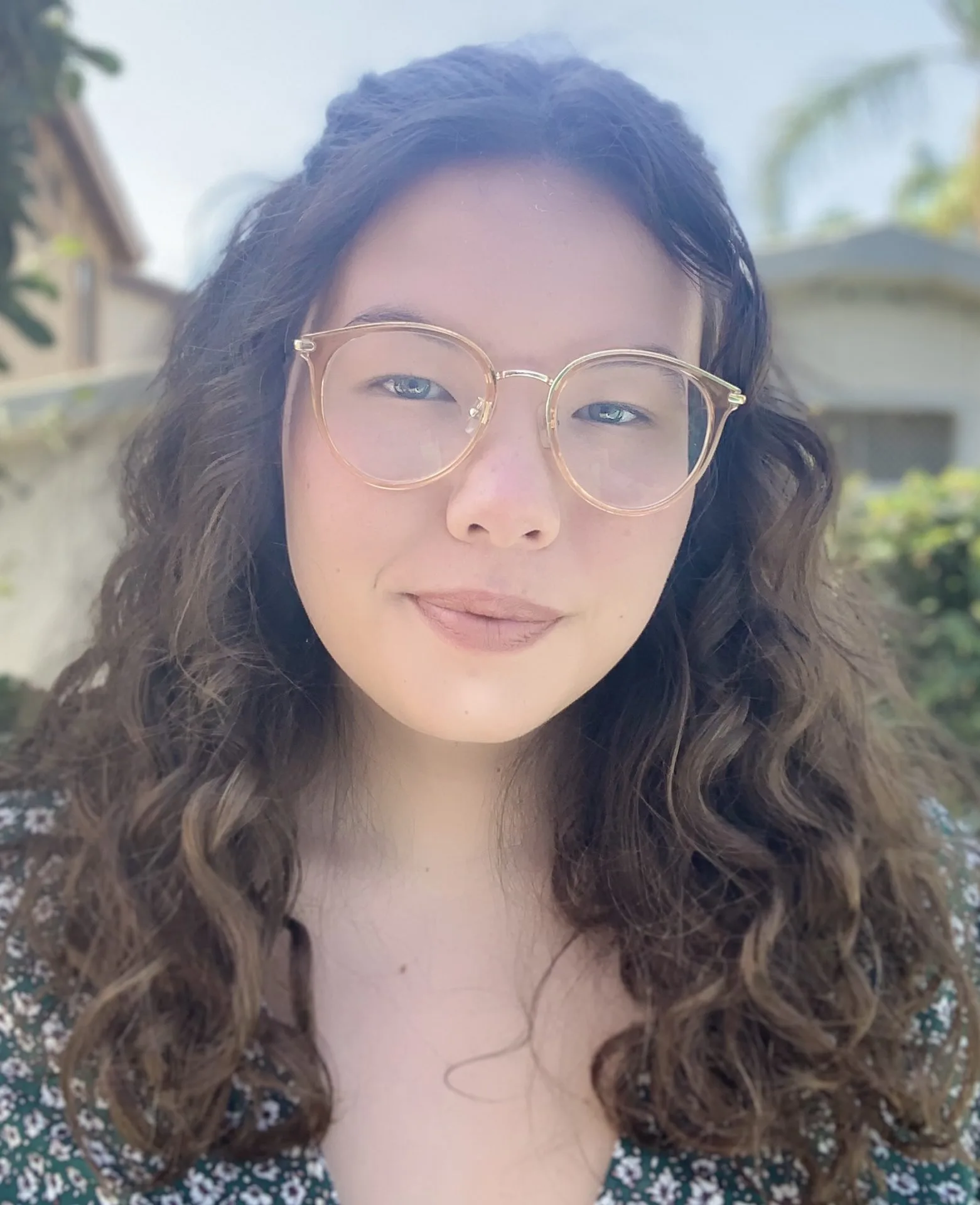 Jordyn McEvoy is an entertainment writer for Hollywood Insider with a passion for asking the tough questions in our industry today. Believing in the quality of information over scandal and rumors, she focuses on giving honestly positive reviews of films that deserve it and highlighting the true Hollywood movers and shakers. Trusting in Hollywood Insider's dedication to unbiased reporting, she wholeheartedly agrees that the media can change the world if utilized correctly.