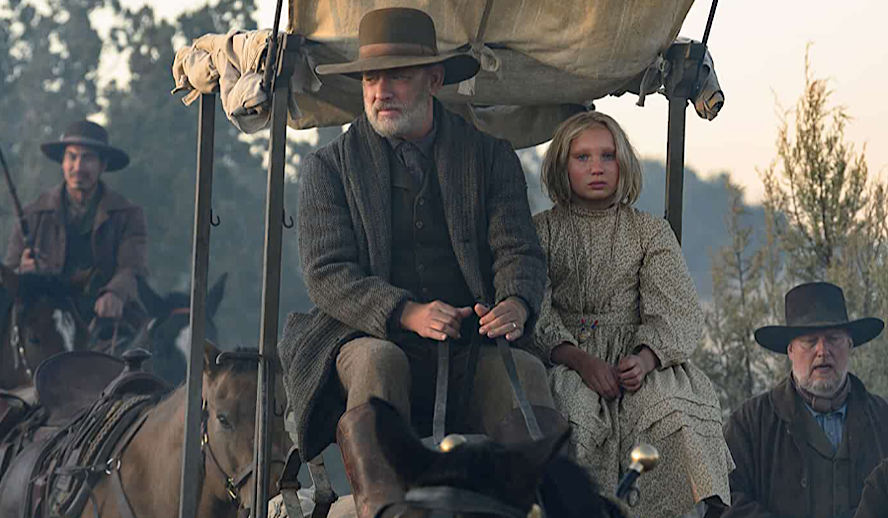 Photo: 'News of the World'/Universal Pictures
Arriving in theaters weeks after a historic US election and weeks before President-elect Joe Biden is set to take office, 'News of the World' comes at a time of bated breath. It comes at a time when some are calling for unity, while many more are struggling to gain purchase or are suffering from still-fresh political wounds. It comes at a time when some observers believe the US to be at its most divided since the Civil War, in whose aftermath the film finds its setting. Indeed, the film's action is focused in the post-War state of Texas, where secession is a deeply ingrained part of history and where today the word has once again begun to enter political debate. Can Tom Hanks, America's favorite actor, administer the salve that will heal our nation's wounds?
Related article: Must-Watch – 'Soul': Pixar Proves the Power of the Human Spirit in Newest Original Film
Related article: Roberto Benigni in 'Pinocchio': Matteo Garrone's Daring New Interpretation of a Fairytale Classic
'News of the World' – A Time of Healing
'News of the World' seems to think so, and at times it strives quite valiantly to prove its point. Playing the (Confederate) Civil War veteran Captain Jefferson Kyle Kidd, Hanks imbues his performance with poignant notes of empathy, sorrow, and hope. His brow is frequently furrowed in that patented Hanks expression of simultaneous reassurance and consternation. Each smile comes with a wince, and there's a sense that his past is riddled more with regret than with bullets. Kidd has the unusual profession of reading selections from outside newspapers to the working people of the nation, making him quite literally a vessel for truth and unity.
He's a bit like a proto-news anchor, or a more straightforward Mark Twain. You could even say he's a war-fatigued Mr. Rogers for grownups of the 1870s. This premise actually holds a lot of promise, and hearing Hanks read the news with some mild inspirational editorializing is actually quite soothing. However, one can't help but wonder what a more philosophically robust screenwriter might have done with it, perhaps Tony Kushner or David Milch. Having 'Deadwood' actor Ray McKinnon appear briefly as one of Kidd's old war buddies is a welcome surprise, but it does pale 'News of the World' a bit to be compared to Milch's opus.
Related article: MUST WATCH – Hollywood Insider's CEO Pritan Ambroase's Love Letter to Black Lives Matter – VIDEO
Subscribe to Hollywood Insider's YouTube Channel, by clicking here. 
Everyman Western
The majority of the heavy lifting done by director Paul Greengrass and Luke Davies' script, which is adapted from a novel by Paulette Jiles, is to deeply underline the parallels between the Reconstruction Era and the present day. There are some grasping moments, but when the comparison clicks, the film really sings. Stories of economic hardship, distrust of the government, and violence against minorities are brought to the forefront. The film's 1870 setting places it in the early days of the Grant presidency, and there are rumblings of the president's illegitimacy when Kidd mentions his name in the news. Kidd seems content to a life of mollifying ornery locals until en route to another reading he happens to discover Johanna (Helena Zengel), a German girl raised by Kiowa natives. Kidd consults with the thinly spread federal authorities, who inform him that Johanna is to be returned to her people across the state, but they can't be bothered to attend to it. After some requisite protesting, Kidd takes up the gauntlet.
While 'News of the World' is not the most grandiloquent film, it does work well as a charming and occasionally thrilling inaugural Western for its star. Hanks has a bit of 'The Man Who Shot Liberty Valance'-era Jimmy Stewart to him as Captain Kidd, and it's to the film's credit that Hanks emulates Stewart here rather than his 'Valance' co-star John Wayne. To put it another way, Hanks doesn't suddenly turn into Liam Neeson in action scenes, dispatching enemies with choreographed martial arts and perfect marksmanship.
Related article: The Power of Positivity: Ikorodu Bois + Chris Hemsworth + Russo Brothers + Sam Hargrave
Limited Time Offer – FREE Subscription to Hollywood Insider
Click here to read more on Hollywood Insider's vision, values and mission statement here – Media has the responsibility to better our world – Hollywood Insider fully focuses on substance and meaningful entertainment, against gossip and scandal, by combining entertainment, education, and philanthropy. 
In-Depth Scoop with Tom Hanks on 'News of the World'
Hanks escapes scrapes by virtue of his earnestness, and with the assistance of the surprisingly resourceful Johanna–in one particularly memorable moment, she helps Kidd overcome bandits by replacing the birdshot in his shotgun shells with spare change (props to the film's foley artists for having the shots ring out with a satisfying cha-ching). It's refreshing to see an everyman approach to the trials and tribulations of the unforgiving West. In the spectrum of Paul Greengrass films, 'News of the World' lands much closer to 'Captain Phillips' than it does to the Matt Damon-starring 'The Bourne Supremacy'. Kidd is visibly shaken by his ordeals, but he perseveres due to his deep sense of duty.
America Needs Good News
The film is certainly exquisitely crafted, allowing the audience to viscerally experience each harrowing set piece. Cinematographer Dariusz Wolski, responsible for the moody hues of 'The Crow', 'Pirates of the Caribbean', and 'Prometheus', creates profoundly textural atmospheres. As seen from across a raging river in a thunderstorm, a convoy of migrating Native Americans seems to shimmer like aurora borealis. When Kidd and Johanna visit a town built on the decimation of buffalo, it's a smoke, blood, and carcass-laden hellscape reminiscent of a Heironymous Bosch triptych. Production designer David Crank, an alumnus of 'There Will Be Blood' and 'Knives Out', outfits the film's Texan frontier towns with a claustrophobia-inducing sense of industriousness. A clever score from James Newton Howard turns locomotive sounds into a soundscape of piercing tension and dread. There's a motif of making the familiar unfamiliar that allows us to see the world from outsider Johanna's point of view.
In-Depth Scoop with Director Paul Greengrass on 'News of the World'
In-Depth Scoop with Director Paul Greengrass on 'News of the World'
Related article: Hollywood Insider's CEO Pritan Ambroase: "The Importance of Venice Film Festival as the Protector of Cinema"
Related article: The Masters of Cinema Archives: Hollywood Insider Pays Tribute to 'La Vie En Rose', Exclusive Interview with Director Olivier Dahan
While the film's political message doesn't always graft seamlessly onto its orphan-rescue plot, it still has potency. Johanna is presented as a complete outsider, while Kidd is the complicated-yet-conscientious emblem of Americana capable of providing salvation through inherent virtuousness. The strongest philosophical punch comes during the visit of Erath, a town ruled by petty despot Mr. Farley (Thomas Francis Murphy) and his sons Tom (Clint Obenchain) and Benjamin (Gabriel Ebert). Mr. Farley, a demagogue who embellishes himself by limiting the town's media to his own self-embellishing publication, recognizes the news-proffering Kidd as the greatest threat to his legitimacy. Farley attempts to make a symbolic scene of squashing Kidd in front of his employees, leading to a confrontation with the tenor of a hypothetical idealized second Trump-Biden debate. It may be a broad strokes message, but delivered with Hanks' sincerity it's a rousing salvo to the coming challenges of 2021. America needs good news.
'News of the World' is currently playing in select theaters.
Cast: Tom Hanks, Helena Zengel, Elizabeth Marvel
Cinematography: Dariusz Wolski | Editor: William Goldenberg
Director: Paul Greengrass | Writer: Paul Greengrass, Luke Davies  | Producers: Gary Goetzman, Gail Mutrux, Gregory Goodman
News of the world, News of the world, News of the world, News of the world, News of the world, News of the world, News of the world, News of the world, News of the world, News of the world, News of the world, News of the world, News of the world, News of the world, News of the world, News of the world, News of the world, News of the world, News of the world, News of the world, News of the world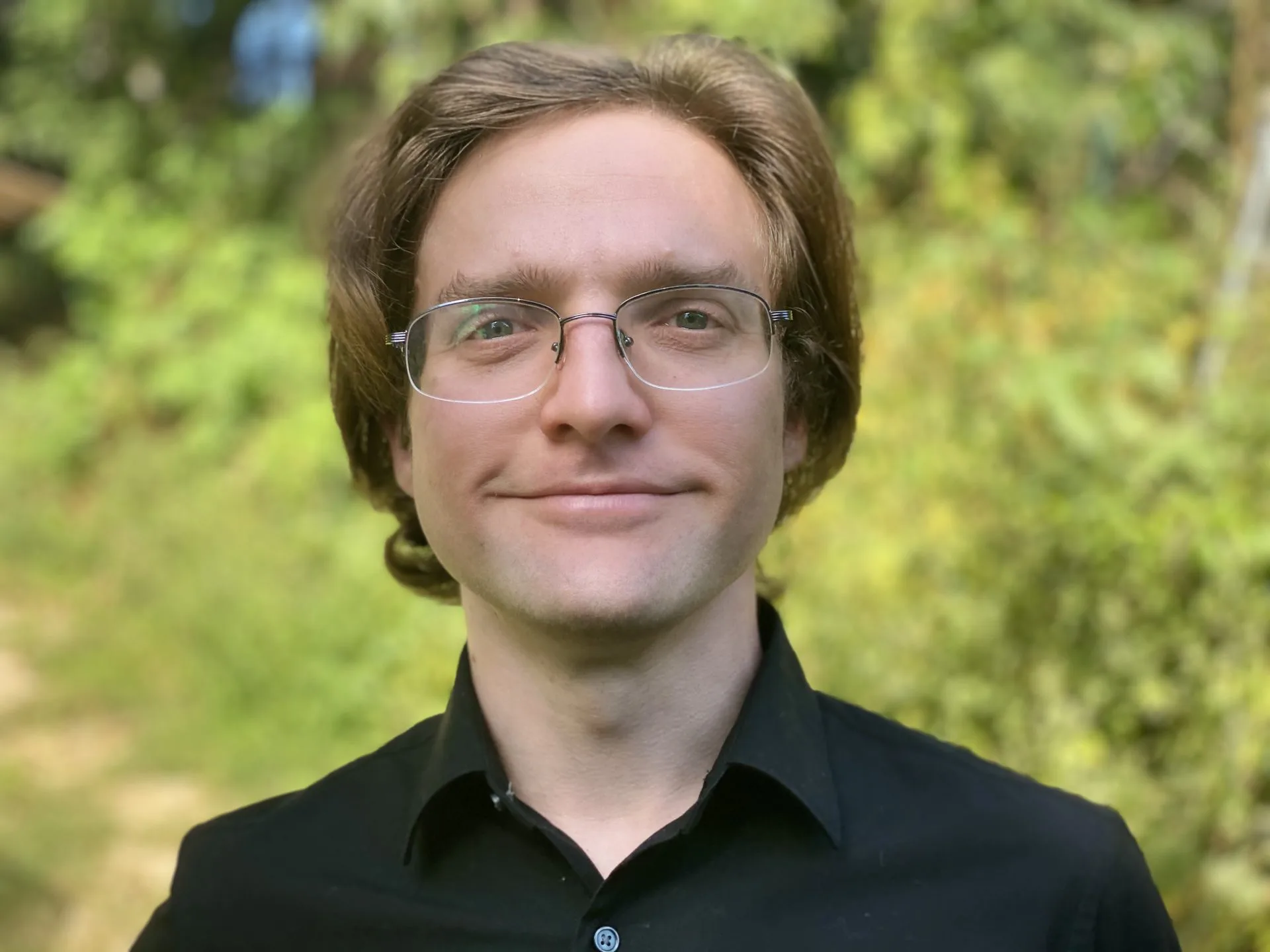 Trent
Kinnucan is a film and television critic, with over 5,000 film hours logged to date. He is devoted to maintaining an encyclopedic knowledge of cinema, with consideration for its history, its cultural impact, and its ability to create social change.
Trent
enjoys finding films that amplify voices otherwise unheard, and reveal images otherwise unseen.
Trent
's interest in media coverage as a way to inspire meaningful dialogue led him to
Hollywood Insider,
a media network that consistently prioritises journalism and content with a purpose.
Trent
also recognizes that media is meant to be enjoyed, which aligns with
Hollywood Insider's
penchant for tackling complex issues with levity and original insight.
Trent
hopes to share his love of film with others, and to help further expand the bandwidth of artists with something to say.