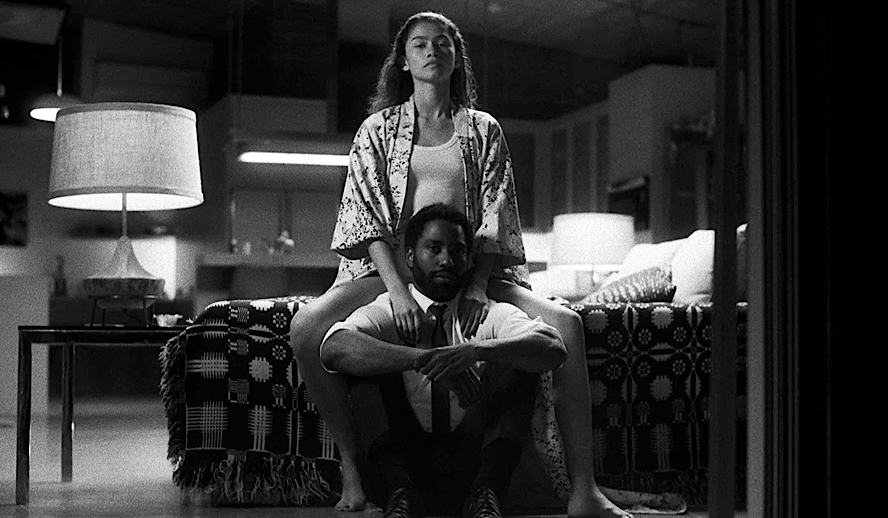 Photo: 'Malcolm & Marie'/Netflix
Real Love Hurts
'Malcolm & Marie' is a modern-day take on the award-winning 1966's 'Who's Afraid of Virginia Woolf,' an adaptation from the 1962 Broadway play 'Who's Afraid of Virginia Woolf.' 'Malcolm and Marie' is a story about a director portrayed by John David Washington who returns home after his movie premiere with his girlfriend Marie portrayed by Zendaya. The couple awaits the critic's response to Malcolm's film and the result of his success or failure until Marie brings up the fact that Malcolm forgot to thank her in his speech. The moon casts its eyes upon the two as they venture through the confines of relationships in the entertainment industry as it tests the strength of their love. 
Related article: Zendaya and John David Washington's 'Malcolm & Marie' Is Already an Oscars Contender Before Release 
Related article: Age-Gap Relationships in Cinema: A Case Study of 'Malcolm and Marie'
Director, Sam Levinson, showcases the problematic relationship between filmmaking and success if that is what the creator is striving for. The film speaks upon Black talent in Hollywood and how Black filmmakers immediately coincide with racism movements instead of recognizing their story about a girl struggling with addiction. As said by Malcolm in 'Malcolm & Marie,' "I'm choosing to make a film that's fundamentally political, but not everything I do is political because I'm Black." More so, the film speaks upon what happens to a relationship when one person ultimately holds for the other until it takes away their identity. The film's entity has the invisible bond between two individuals and the side parts of one's life that can affect and at most times ruin said relationship.
Malcolm & Marie Review
Nowadays, filmmakers find that brutal and realistic interpretations of life depicted in their films rather than happily ever afters; are the ones that connect well with the audience. Marriage and relationships are not what they used to be, which is expected as the kinds of people in those relationships are not whom they used to be. Almost 50% of marriages across the US end in divorce, divorces that result in children bouncing between households and having to go under the burden of listening to their divorced parents battle out their differences. The power of marriage has lost its importance, and it is rather seen as an administered life task that people are requested to go through rather than simply because they cannot live without the other person.
A relationship in itself is a bond with another person that you have chosen to create because you find yourself connected with them, whether emotionally or physically. Let me repeat; a relationship is a choice or, more specifically, YOUR choice. There will always be people who burden your life into making you believe you are not allowed this choice, but your heart will always lead you to your choice, and it is up to you to always follow that feeling. That pure, gut-wrenching feeling that makes your heart clench up in pain at the single thought of losing or being without your significant other. 
Related article: MUST WATCH – Hollywood Insider's CEO Pritan Ambroase's Love Letter to Black Lives Matter – VIDEO
Subscribe to Hollywood Insider's YouTube Channel, by clicking here. 
I believe that there is a valid form of art found in films that value the audience's interpretation of their creations. There is beauty in films that do not include your usual loud characters with quick cuts and action-filled sequences. My favorite films are simply the ones that feel as if I am a side character following along someone's typical day, even if that day is a slow burner filled with pain or misery. 'A Ghost Story,' directed by David Lowery, comes to mind with its pure interpretation of living an extraordinary life for yourself and the inevitable end to anyone, even the greatest there has ever been such as Shakespeare. There are around six minutes of total dialogue in the one hour and thirty-two-minute film, which comes to shock most. If you bring up the words "pie scene," you will find most people giggle out of disgust because this scene, in particular, is a ten-minute scene as Rooney Mara ('Carol') eats and cries with a pie on the kitchen floor. No dialogue. No effects. Just a girl in a world filled with billions of other lives that nobody will ever come to know, and the ones we do remember will at one time or another disappear into oblivion.
'Malcolm & Marie' is an example of authentic filmmaking with the inclusion of artistic choices and meaningful relationship struggles that leave your skin withered in goosebumps. Zendaya's character Marie is undoubtedly the star of the film as she expresses her emotions to Malcolm, who continuously gaslights her. The cause of disturbance between the two that eventually causes the avalanche that brings up all of their differences is that Malcolm failed to thank Marie during his speech but thanked everyone else he had ever known. Throughout the film, Malcolm chooses to point out that he loves Marie, but it was not her that was the single inspiration for his film. Marie begs to differ as she acknowledges her constant presence in his life to build him up because she loves him enough to do so. As said by Marie in 'Malcolm & Marie,' "I feel like once you know someone is there for you and once you know they love you, you never actually think of them again."
Related article: Hollywood Insider's CEO Pritan Ambroase: "The Importance of Venice Film Festival as the Protector of Cinema"
Related article: The Masters of Cinema Archives: Hollywood Insider Pays Tribute to 'La Vie En Rose', Exclusive Interview with Director Olivier Dahan
Marie's entire point of the film is that her career has been put on the back burner so that Malcolm could soar with his filmmaking career. This power of relationship hierarchy is evident in his long sequences of Malcolm's bursts as he speaks about himself and his thoughts on the industry while Marie quietly stands by. The pair exchange some heavy words throughout the night that impales me still to this moment I am writing. 
Audiences have already been expressing their discomfort with the film's age gap; however, I am not bothered nor found this distracting for myself. There are points in which Marie's screenplay does lend itself towards an older persona, but Zendaya holds her own. For myself, age is a difficult subject to directly apply towards a graph of what is right and wrong because people are at different stages of their lives according to how they grow. While Zendaya may only be twenty-four-years old and appear to be a young beauty physically, her mind and acting capabilities are well beyond what someone might claim twenty-four-year-old to be. Marie's scene in the tub as Malcolm attempts to attack every bit of her being is incredibly moving and heartbreaking. Zendaya becomes Marie as she expresses her feelings about her relationship with Malcolm and how he neglects to recognize her contribution to the relationship. 
Black & White
Filmmaking began with black and white; it would not be until the 50s when the color would officially be in films' works. From this point on, color and film went together like pb&j on a picnic in the springtime. Although, there are a few modern black and white gems in the sea of infinite creators; Martin Scorsese's 'Raging Bull,' Steven Spielberg's 'Schindler's List,' Alexander Payne's 'Nebraska,' Alfonso Cuarón's 'Roma,' Noah Baumbach's 'Frances Ha,' Kevin Smith's 'Clerks,' Tim Burton's 'Ed Wood,' Christopher Nolan's 'Memento,'  George Clooney's 'Good Night, and Good Luck,' Tim Burton's 'Frankenweenie,' and so many more.  Filmmakers use this black and white technique to focus directly on the content rather than visual highlights to draw the audience to where they need to be taken. This separation between color and movement takes the attention away from graphic details, such as the character's choice to wear a cherry red dress but rather her vocal or physical cues: Black and white highlights the camera movements, acting capabilities, storyline, and hidden genre agenda. 
Related article: The Evolution of Zendaya: From Disney Actress to Emmy Award Winner and Leading Lady
Related article: John David Washington: 32 Facts on the Talented Actor and Star
The film's budget was a mere $2.5 million, incomparable to most films made in the industry, with most averaging $60 to $100 million. With only two cast members, the creators made sure to stay responsible while filming during a pandemic entirely unlike any other films. 'Malcolm & Marie' was shot at the "Caterpillar House" in Carmel, California; a home with an open architecture that played well for the film. While entirely open with the ceiling to floor windows, the house felt enclosed and small as the couple could never escape the other completely. As with most directors and their choice of crew, cinematographer Marcell Rév has worked alongside Levinson for his works 'Assassination Nation' and 'Euphoria.'
The modern-day take to create a film based upon an award-winning film such as 'Who's Afraid of Virginia Woolf,' is a smart play for the creators especially Zendaya who was one of the producers for the film. Especially for the connection between herself and Elizabeth Taylor, who won an academy award for her role in the 1966 film 'Who's Afraid of Virginia Woolf.' While a bit on the nose at specific points, the soundtrack was a way for the characters to air out their feelings without saying anything themselves. With Dionne Warwick's "Get Rid of Him," Marie confesses her love for Malcolm, but her inner self digs for herself to get rid of him because he does not deserve her love. Or William Bell's "I Forgot to Be Your Lover," which Malcolm uses to express to Marie that he loves her but has forgotten to show it. For me, the range of genres in the soundtrack was refreshing and played well for the arthouse romance film. 
Levinson, Washington, and Zendaya: In Filmmaking, Three Is The Magic Number
Writer, producer, and director; Sam Levinson has a smaller history of work in the film industry than most directors I have spoken upon. With only four directorial, three producer, and seven writing pieces, Levinson is a man who values quality over quantity. His most known work is for the critically acclaimed and widely popular HBO series 'Euphoria' starring Zendaya, Hunter Schafer, Jacob Elordi ('The Kissing Booth'), Maude Apatow ('This Is 40'), and so many more stars. 'Euphoria' has and continues to influence the younger generation with its creativity in hair and makeup design and emotional impact within teenage behavior and socialistic aspects. 
Related article: Zendaya's 'Euphoria': Nate Jacobs is Perfect Representation of Self-Loathing And Toxic Masculinity in USA
Related article: 'Euphoria Special Episode Part 2': It is Now Jules' Turn to Open Up
Similar to Levinson, John David Washington and Zendaya are both followers of the mantra; quality over quantity. In 1992, at seven years old, John David Washington's career began as a student in a Harlem classroom for Spike Lee's astounding and impactful 'Malcolm X' starring Denzel Washington ('Fences'), Angela Bassett ('Strange Days'), and more. There is something heart-warming to see that Denzel Washington portrayed a man named Malcolm, and now his son is portraying a character named Malcolm. Three years later, he would play an uncredited role alongside his father, Denzel Washington, for the second time for American neo-noir 'Devil in a Blue Dress.' It would not be until 2017, twenty-two years later since his uncredited role, when John David Washington would appear again in two episodes of TV series short, 'Seven Bucks Digital Studios' alongside Dwayne Johnson ('Moana'), Mo Darwiche ('CSI: Cyber'), Troy Guthrie ('The Other Side') and more. In the same year, Washington would land his first feature lead role in RZA's 'Love Beats Rhymes' alongside Arjun Gupta ('Bridge and Tunnel'), Common ('Wanted'), and more.
In 2018, Washington would land roles in Reinaldo Marcus Green's 'Monsters and Men,' Anthony Mandler's 'Monster,' David Lowery's 'The Old Man & the Gun,' and academy award winner and a personal favorite of Washington, Spike Lee's 'BlacKkKlansman' alongside Adam Driver ('Marriage Story'), Laura Harrier (Spider-Man: Homecoming'), Alec Baldwin ('The Departed') and more. In particular, this role landed Washington the Golden Globe nomination for Best Performance by an Actor in a Motion Picture – Drama and numerous other nominations and wins. From 2015-2019, he starred in the TV series 'Ballers' alongside Dwayne Johnson, Donovan W. Carter ('The Lineup'), and more. In 2020, Washington would land one of the most impactful roles in his career as Protagonist in Christopher Nolan's 'Tenet' alongside Robert Pattinson ('The Lighthouse'), Elizabeth Debicki ('The Great Gatsby'), and more. This role has already nominated him for multiple awards and come in the upcoming award ceremonies. 
Related article: How Old Black Actors Ages 60+ Got their Start and What They're Doing Now!
Related article: The Next Generation of Talented Young Black Actors to Rule Hollywood?
Unlike the others, Zendaya began her professional work as a fashion model for large companies. From there, she would star in a few smaller roles for ads and commercials for Disney. In 2010, at the age of fourteen, Zendaya starred alongside Bella Thorne ('The DUFF') on Disney Channel's TV show 'Shake It Up.' After the show ended, she would venture into a singing career with one of my personal favorites and childhood classic, 'Replay.' Her first large feature role would be as a hideaway high school girl in the 2017's blockbuster hit 'Spider-Man: Homecoming' alongside Tom Holland ('Cherry'), Michael Keaton ('Birdman'), Robert Downey Jr. ('Iron Man'), Gwyneth Paltrow ('Shakespeare in Love') and more.
In the same year, Zendaya would land one of her most extensive roles as a trapeze artist in Michael Gracey's beloved and critically acclaimed 'The Greatest Showman' alongside Hugh Jackman ('Logan'), Michelle Williams ('Blue Valentine'), Zac Efron ('Hairspray') and more. Throughout her acting, singing, and producing, Zendaya worked in several roles as a voice actress or addition into a short. She continues her career alongside Tom Holland in 2019 for 'Spider-Man: Far from Home' as well as three episodes of one of my favorite TV shows to exist; 'The OA' alongside Brit Marling ('Another Earth'), Jason Isaacs ('The Patriot') and more. Zendaya would meet Sam Levinson in her role as Rue Bennett, a seventeen-year-old girl struggling with drug addiction in 'Euphoria.'  
Where To Watch 'Malcolm & Marie'
'Malcolm & Marie' had a limited release on January 29, 2021, but will release onto Netflix on February 5, 2021. The film is rated R for pervasive language and sexual content. All I add is before you watch 'Malcolm & Marie,' go ahead and make yourself a bowl of Mac & Cheese as said by Marie in 'Malcolm & Marie,' "If you're gonna treat me like an insane person and call me crazy the least you could do is do it without casually eating macaroni and cheese." 
Related article: Video | The Artist Evolves: All Leonardo DiCaprio Roles & Performances, 1980s to 2020 Filmography
Related article: Powerful Technique for Success, Personal Development and Leadership
Where To Find The Stars
In the post-production process, Sam Levinson is the screenplay writer for Adrian Lyne's 'Deep Water' starring Ben Affleck ('Argo'), Ana de Armas ('Blade Runner 2049'), Rachel Blanchard ('Fargo'), and more expected August 13, 2021.
In the post-production process, John David Washington will be seen in Ferdinando Cito Filomarino's 'Born to Be Murdered' alongside Alicia Vikander ('Ex Machina'), Boyd Holbrook ('Logan'), and more. In the process of filming, he will also be seen in an untitled David O. Russell film alongside Margot Robbie ('Suicide Squad'), Rami Malek ('Bohemian Rhapsody'), Anya Taylor-Joy ('The Queen's Gambit'), Christian Bale ('The Dark Knight'), Zoe Saldana ('Avatar'), Robert De Niro ('Taxi Driver'), Michael Shannon ('The Shape of Water'), Andrea Riseborough ('Birdman'), Matthias Schoenaerts ('Rust and Bone'), Mike Myers ('Austin Powers: International Man of Mystery'), Chris Rock ('Top Five'), and more.
Zendaya will next be seen in Denis Villeneuve's 'Dune' alongside Rebecca Ferguson ('Doctor Sleep'), Timothée Chalamet ('Call Me by Your Name'), Jason Momoa ('Aquaman'), Josh Brolin ('No Country for Old Men'), Oscar Isaac, Dave Bautista ('Guardians of the Galaxy'), Stellan Skarsgård ('Good Will Hunting'), Javier Bardem ('Skyfall') and many more. In the filming process, she is also expected to be seen in an untitled Spider-Man sequel alongside Tom Holland, Benedict Cumberbatch ('The Imitation Game'), Jamie Foxx ('Ray'), and more. 
In Honor Of Black History Month: Here Are A Few Movies To Watch
'BlacKkKlansman,' 'Soul,' 'The Last Black Man in San Francisco,' 'Ma Rainey's Black Bottom,' 'One Night in Miami,' 'Judas and The Black Messiah,' 'Selma,' '12 Years a Slave,' 'Just Mercy,' 'Hidden Figures,' 'Fences,' 'I Am Not Your Negro,' '42,' 'Malcolm X,' 'Do The Right Thing,' 'Lee Daniel's The Butler,' 'In The Heat of the Night,' 'Stormy Weather,' 'Moonlight,' 'American Gangster,' 'Man on Fire,' 'Touki Bouki – Journey of the Hyena,' 'Killer of Sheep,' 'Black Panther'
Click here to read Hollywood Insider's CEO Pritan Ambroase's love letter to Black Lives Matter, in which he tackles more than just police reform, press freedom and more – click here.
An excerpt from the love letter: Hollywood Insider's CEO/editor-in-chief Pritan Ambroase affirms, "Hollywood Insider fully supports the much-needed Black Lives Matter movement. We are actively, physically and digitally a part of this global movement. We will continue reporting on this major issue of police brutality and legal murders of Black people to hold the system accountable. We will continue reporting on this major issue with kindness and respect to all Black people, as each and every one of them are seen and heard. Just a reminder, that the Black Lives Matter movement is about more than just police brutality and extends into banking, housing, education, medical, infrastructure, etc. We have the space and time for all your stories. We believe in peaceful/non-violent protests and I would like to request the rest of media to focus on 95% of the protests that are peaceful and working effectively with positive changes happening daily. Media has a responsibility to better the world and Hollywood Insider will continue to do so."
Ways to support Black Lives Matter Movement to end systemic racism
More Interesting Stories From Hollywood Insider
– Want GUARANTEED SUCCESS? Remove these ten words from your vocabulary| Transform your life INSTANTLY
– Compilation: All James Bond 007 Opening Sequences From 1962 Sean Connery to Daniel Craig
– Do you know the hidden messages in 'Call Me By Your Name'? Find out behind the scenes facts in the full commentary and In-depth analysis of the cinematic masterpiece
– A Tribute To The Academy Awards: All Best Actor/Actress Speeches From The Beginning Of Oscars 1929-2019 | From Rami Malek, Leonardo DiCaprio To Denzel Washington, Halle Berry & Beyond | From Olivia Colman, Meryl Streep To Bette Davis & Beyond
– In the 32nd Year Of His Career, Keanu Reeves' Face Continues To Reign After Launching Movies Earning Over $4.3 Billion In Total – "John Wick", "Toy Story 4", "Matrix", And Many More
malcolm & marie review, malcolm & marie review, malcolm & marie review, malcolm & marie review, malcolm & marie review, malcolm & marie review, malcolm & marie review, malcolm & marie review, malcolm & marie review, malcolm & marie review, malcolm & marie review, malcolm & marie review, malcolm & marie review, malcolm & marie review, malcolm & marie review, malcolm & marie review, malcolm & marie review, malcolm & marie review, malcolm & marie review, malcolm & marie review, malcolm & marie review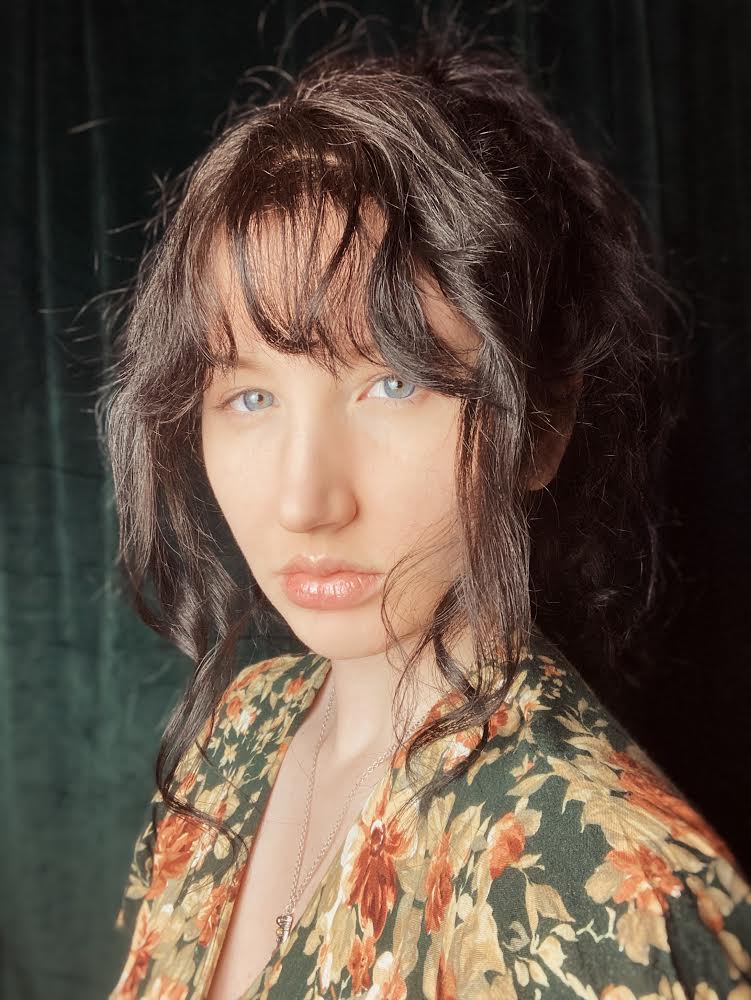 Isabella Brownlee is an experienced writer, video editor and filmmaker. She is currently a writer for Hollywood Insider, focusing on detailed and thought-provoking film reviews and articles discussing truth and impact in the film industry. Driven by self-awareness and unique perspectives, she takes utmost pride in providing others with emotionally impacted knowledge about the film industry. As a writer, her main goal is to connect with the audience and those who find themselves in the back of the bleachers unknown to anyone but beautifully aware of the world. In addition to her primary job functions, Isabella creates and edits videos/films personally and professionally. Aligning with Hollywood Insider's mission of sharing impactful and influential content, Isabella hopes to enrich her readers with positivity and truth.