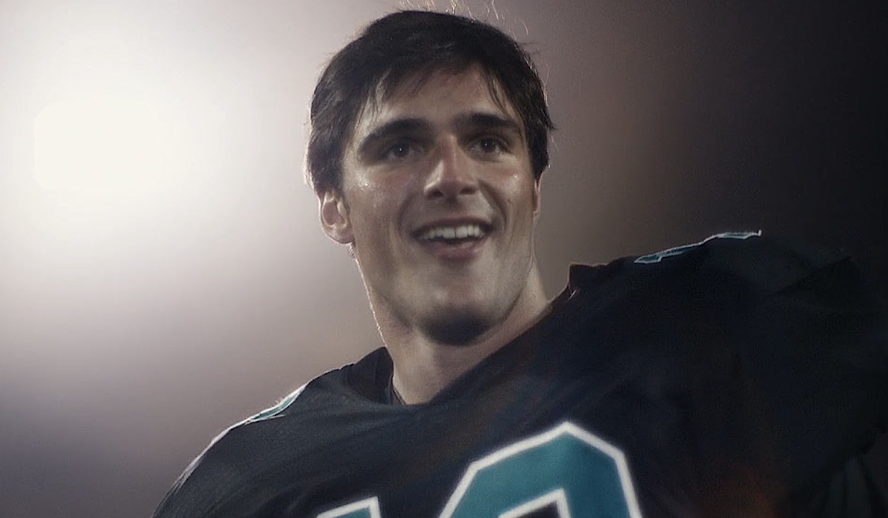 Photo: 'Euphoria'/HBO MAX
I think a lot of people can relate to having elaborate fantasies about, say, a gun-wielding lunatic barging into their classroom or workplace and, through a series of awesome and powerful maneuvers, taking down the assailant to emerge a righteous hero.  
It's Always Sunny in Philadelphia had a hilarious take on this in their season 9 episode "The Gang Saves the Day," in which each of the protagonists, whilst hiding from a robber who's holding up the convenience store they're in, have elaborate fantasies about what they would do. Mac (A.K.A. Ronald Mcdonald, played by Rob McElhenney) imagines himself fighting off a horde of Yakuza ninjas in the style of Steven Seagal. He saves the day but dies a heroic death, being greeted in Heaven by a shirtless, sexy, muscular God and two equally sexy angels. 
(For those unfamiliar, Mac is a closeted gay man whose inability to come to terms with his identity, combined with his obsession with presenting himself as a tough, manly man, is a recurring joke.)
Related article: Spider-Man's Zendaya In Her First Adult Role In HBO's Brilliant Series Euphoria – It Is Also One Of Leonardo DiCaprio's Favorite Shows
Related article: FACT-CHECKED Series: Zendaya And 15 Things You Might Not Know About The Star Of 'Euphoria', Tom Holland's Leading Lady In "Spider-Man: Far From Home' And Next Starring With Timothée Chalamet In 'Dune'
Nate Jacobs – Toxic Masculinity in USA
In HBO's Euphoria, high schooler Nate Jacobs (Jacob Elordi) is also shown to be prone to violent ideations. As part of his character introduction at the beginning of episode 2, "Stuntin' Like My Daddy," we see that he often fantasizes about killing men who kidnap or endanger his girlfriend Maddy Perez (Alexa Demie). He tells her, "If anyone ever tried to hurt you, I'd kill them." 
Of course, It's Always Sunny in Philadelphia plays it all for laughs. It's an episodic comedy about a group of amoral, narcissistic friends, once commonly referred to as "Seinfeld on crack." Euphoria, while also being about a group of people trapped in a toxic environment, is an entirely different show. It's a twisted, moody, anxiety-ridden story that follows the lives of troubled suburban high schoolers going through a variety of identity crises. 
At the end of the day, I'm not a huge fan of how glamorous the parties and how beautiful their attendees are–the coolest parties I ever went to were still poorly lit and filled with average-looking, outwardly awkward teenagers (myself included). However, what sets Euphoria apart is its honest and unflinching portrayal of modern cultural realities, as well as its normalization of things that film & television have hitherto struggled to portray.
Related article: MUST WATCH – Hollywood Insider's CEO Pritan Ambroase's Love Letter to Black Lives Matter – VIDEO
Subscribe to Hollywood Insider's YouTube Channel, by clicking here. 
The very first scene, in which the narrator and protagonist Rue Bennett (Zendaya) is born three days after 9/11, establishes the fact that Euphoria is not just a story about troubled high schoolers, but one that is firmly grounded in the present day and whose characters are both victims and perpetrators of the modern American landscape. 
In this review, I specifically focus on Nate Jacobs and the concept of his toxic masculinity, but it's important for me to clarify that I don't believe the term "toxic masculinity" does justice to the complexities of his character–I think its widespread usage has actually hampered the popular discussion of our problematic gender norms by providing a catch-all term referring only to specific behaviors of men, even though masculinity is not only unique between different cultures but also influenced by other factors such as socioeconomic status and race.
This is why Nate Jacobs is more than a boring caricature and why Euphoria has earned my highest respect. Its authentic portrayal of the American youth culture is not only laudable in and of itself, but is important because its characters and their struggles are unique, direct consequents of this culture. In this way, the setting complements the emotional journeys of the characters, while the characters both reflect and criticize the culture to which they belong. 
Related article: The Power of Positivity: Ikorodu Bois + Chris Hemsworth + Russo Brothers + Sam Hargrave
Limited Time Offer – FREE Subscription to Hollywood Insider – Click here to read more on Hollywood Insider's vision, values and mission statement here – Media has the responsibility to better our world – Hollywood Insider fully focuses on substance and meaningful entertainment, against gossip and scandal, by combining entertainment, education, and philanthropy. 
Intersectional Masculinity
We're shown that Nate's sense of masculinity was nurtured from a young age by his father, Cal Jacobs (Eric Dane). When Nate is just a child, Cal tells him that "no one in this world will ever root for [him]," and although it's not explicitly stated, this adds a racial component to his identity complex.
It's not a new concept and he didn't invent it, but Former President Barack Obama recently expressed the idea that white men believe themselves to be victims. I believe a similar pathology occurs in Nate, who is the epitome of a privileged white man. It's interesting because, throughout the show, we never see anybody hate Nate purely for who he is. In fact, it's the opposite–he's a tall, handsome star athlete, quarterback of the football team, who gets away with an infuriating amount of evil shenanigans. Therefore, this persecution mentality is instilled in him at a young age and influences his development despite being divorced from reality. 
Additionally, Cal himself is a closeted gay who secretly tapes his frequent hook-ups with young men and trans women. Nate discovers and watches these at a young age, but still adheres to his father's philosophy of strength and emotional repression. He grows up with deeply embedded misogyny and homophobia, which eventually causes emotional turmoil as he, too, has closeted gay tendencies.
Related article: Hollywood Insider's CEO Pritan Ambroase: "The Importance of Venice Film Festival as the Protector of Cinema"
Related article: The Masters of Cinema Archives: Hollywood Insider Pays Tribute to 'La Vie En Rose', Exclusive Interview with Director Olivier Dahan
By the time of the show's present, we see how Nate has learned to deal with his twisted and repressed identity concepts. He's outwardly misogynistic and homophobic, as well as having a serious anger problem. This is all in line with the accepted scientific literature on hegemonic masculinity, such as that of the esteemed Raewyn Connell, who pioneered the concept that our culture's stereotypic ideal of a man results in ruthless, angry, homophobic, misogynistic men.
It's important to talk about how Nate is as much a victim of circumstance as he is a perpetrator of toxic masculinity, and I'm not only talking about his father's socialization, nor do I mean to say that he's ultimately the victim and not a villain because he certainly is. I'm talking about things like football being highly valued in modern American culture and how Nate's success as a quarterback reaffirms his drive to be a "strong man." It's things like his girlfriend Maddy playing into Nate's dominant fantasies and telling him he's "the sweetest guy ever" when he tells her that he'd kill anyone who tried to hurt her. 
Related article: 'Dune': Reactions from Timothée Chalamet, Denis Villeneuve, Zendaya, Jason Momoa & Co-Stars
Related article: Why Queen Elizabeth II Is One Of The Greatest Monarchs | Her Majesty Queen Elizabeth II of United Queendom of Great Britain & Northern Ireland (Video Insight)
In this way, the show is an incredible examination of how "toxic masculinity" is not just something that men perpetrate among men, but a constantly reinforced aspect of our culture that is as much a symptom as it is a cause. However, Nate is a powerful villain not only because he embodies toxic traits, but because he has the necessary physical strength, social status, and sociopathic qualities to impose these on other characters.
Men Dominating Men to Affirm their Manliness
What really cemented Nate as an incredible villain for me was when he actually carried out one of his violent fantasies. In the pilot episode, we're introduced to Nate and Maddy at a party in the midst of some petty, temporary break-up. Both flirt and make-out with others in front of each other to elicit jealousy, but Maddy takes it a step further and persuades (with little effort) a random college student named Tyler (Lukas Gage) to have sex in the pool, in full view of everyone there. 
Unfortunately for Tyler, Nate takes out his frustration on him. Sometime after the party, Tyler comes home to find Nate waiting for him on his couch. Nate calmly tells him that he's already collected the kitchen knives and baseball bat that Tyler keeps in his room, demonstrating his methodical, premeditating nature. He gets up and walks at Tyler, who is smaller and weaker, and tells him that there's no use resisting. He's going to do to him what he's going to do, and Tyler won't press charges because if he does, Nate will turn him in for "raping" Maddy at the party, for which there were dozens of witnesses. After all, Tyler is 22 years old and Maddy is only 17. Tyler can only beg for mercy as Nate steps forward with the cold determination of a Terminator.
Related article: Did you see the hidden messages in 'Call Me By Your Name'? Find out behind the scenes facts in the full commentary and in-depth analysis of the cinematic masterpiece
Related article: 'God's Own Country' is a Must Watch for Fans of 'Call Me By Your Name'
Nate beats him within an inch of his life. Later, we see that Tyler has suffered severe, permanent damage–he's partially blind, suffers from migraines, and can no longer effectively breathe through his nose. Nate, reclining casually in Tyler's chair, listens with unsympathetic bemusement before cutting him off to tell him that he doesn't care about Tyler's condition. Instead, he offers a proposition–Tyler will go to the police station and turn himself in for beating Maddy (which had been Nate's doing after Maddy insinuated he was gay), or else Maddy will turn him in for the aforementioned "rape."
In this way, we see that Nate is not merely an angry guy with identity issues, but a dangerous sociopath with the intelligence and ability to wield his privilege and manipulate those around him. We also see how he interacts with other men and thinks nothing of those who are "weak." In the course of obsessively fulfilling his ideals, he dehumanizes those who don't adhere to the same. Of course, this only causes severe emotional distress when he himself can't live up to his standards. 
Related article: The Real Hero: Wentworth Miller – First Hollywood Leading Man to Accept Only Gay Roles
Related article: EXCLUSIVE: Ayushmann Khurrana Interview – India's Tom Hanks is Transforming Bollywood and Indian Society while Destroying Toxic Masculinity
Conclusion
Euphoria gets pretty grim. It tackles a lot of things aside from masculinity, such as female sexuality and mental illness, and each of the characters is a complex, authentic reflection of the kinds of issues that teenagers/young adults experience today. 
And yet, it's important to remember that toxic masculinity is not purely a male phenomenon. Gender norms and ideas come from our collective interactions with each other and with society, and Euphoria does an excellent job of showing how specific aspects of our culture negatively affect the mental health of its adherents. 
HBO renewed the show for a second season but filming has been delayed due to the ongoing pandemic. I wonder if, moving forward, Nate will find peace within himself or descend further into violence. 
By Daniel Choi
Click here to read Hollywood Insider's CEO Pritan Ambroase's love letter to Black Lives Matter, in which he tackles more than just police reform, press freedom and more – click here.
An excerpt from the love letter: Hollywood Insider's CEO/editor-in-chief Pritan Ambroase affirms, "Hollywood Insider fully supports the much-needed Black Lives Matter movement. We are actively, physically and digitally a part of this global movement. We will continue reporting on this major issue of police brutality and legal murders of Black people to hold the system accountable. We will continue reporting on this major issue with kindness and respect to all Black people, as each and every one of them are seen and heard. Just a reminder, that the Black Lives Matter movement is about more than just police brutality and extends into banking, housing, education, medical, infrastructure, etc. We have the space and time for all your stories. We believe in peaceful/non-violent protests and I would like to request the rest of media to focus on 95% of the protests that are peaceful and working effectively with positive changes happening daily. Media has a responsibility to better the world and Hollywood Insider will continue to do so."
More Interesting Stories From Hollywood Insider
– Want GUARANTEED SUCCESS? Remove these ten words from your vocabulary| Transform your life INSTANTLY
– Compilation: All James Bond 007 Opening Sequences From 1962 Sean Connery to Daniel Craig
– Do you know the hidden messages in 'Call Me By Your Name'? Find out behind the scenes facts in the full commentary and In-depth analysis of the cinematic masterpiece
– A Tribute To The Academy Awards: All Best Actor/Actress Speeches From The Beginning Of Oscars 1929-2019 | From Rami Malek, Leonardo DiCaprio To Denzel Washington, Halle Berry & Beyond | From Olivia Colman, Meryl Streep To Bette Davis & Beyond
– In the 32nd Year Of His Career, Keanu Reeves' Face Continues To Reign After Launching Movies Earning Over $4.3 Billion In Total – "John Wick", "Toy Story 4", "Matrix", And Many More
Nate Jacobs, Nate Jacobs, Nate Jacobs, Nate Jacobs, Nate Jacobs, Nate Jacobs, Nate Jacobs, Nate Jacobs, Nate Jacobs, Nate Jacobs, Nate Jacobs, Nate Jacobs, Nate Jacobs, Nate Jacobs, Nate Jacobs, Nate Jacobs, Nate Jacobs, Nate Jacobs, Nate Jacobs, Nate Jacobs, Nate Jacobs, Nate Jacobs, Nate Jacobs, Nate Jacobs, Nate Jacobs, Nate Jacobs, Nate Jacobs, Nate Jacobs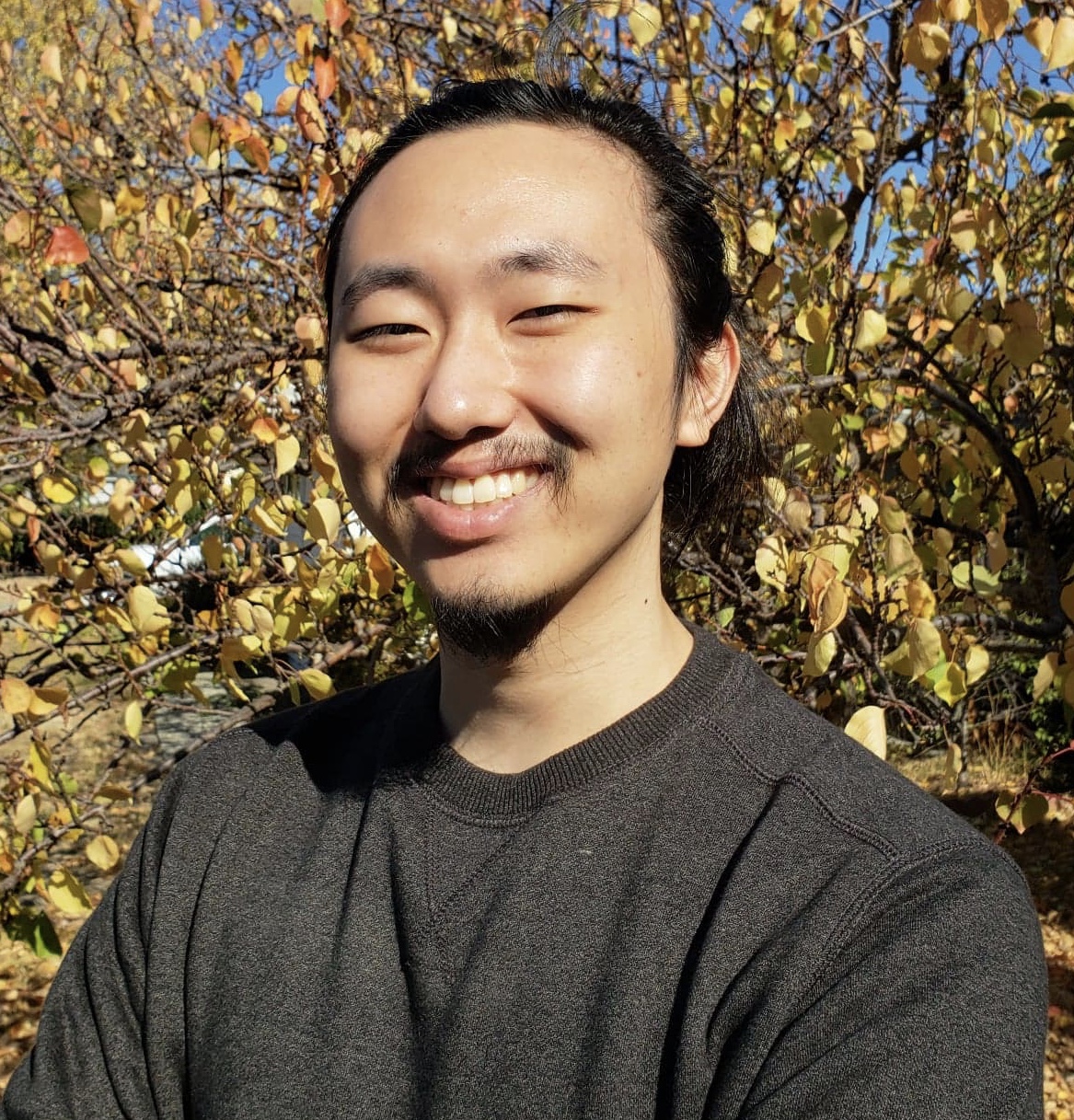 Daniel Choi is a writer who's currently pursuing a BA in Film & Television from New York University. With a background in amateur film production, Daniel is fascinated by how artists' cultural backgrounds inform their work, subconsciously or not, and how that work is then perceived by different audiences across time and space. He joined Hollywood Insider to promote its mission statement of substantive entertainment journalism, and hopes to enrich readers' understandings of cinema through insightful analysis.