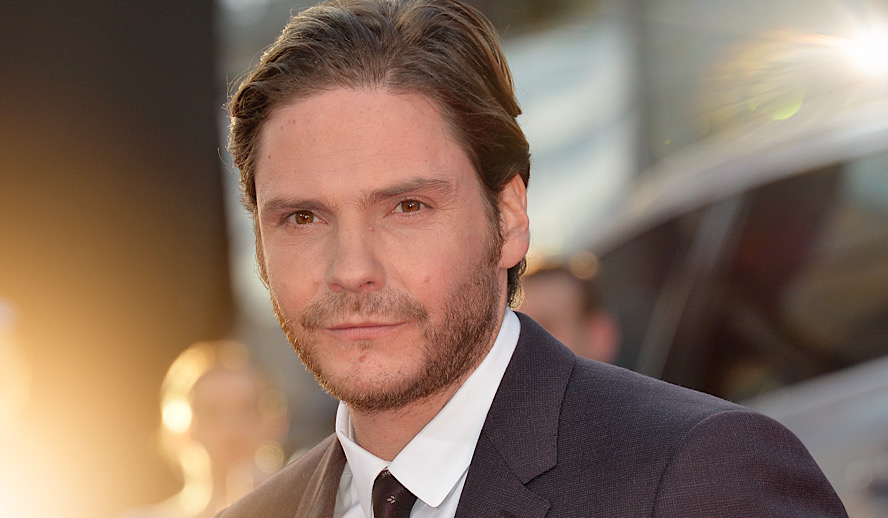 Video Version of this Article
Photo/Video: Daniel Bruhl at the world premiere of 'Captain America: Civil War'/Jaguar PS/Shutterstock/Hollywood Insider YouTube Channel
Acting is a craft and an art form. In any medium of art, there are layers of interpretation, immersion, and bending and altering your skill to fit either the figurative or literal canvas. Many actors in their careers eventually take on roles designed to bring them outside of their comfort zones, whether that be performing in a different language, a different accent, or, historically, a different gender. Although, it is difficult and time-consuming to hire language and dialect coaches to teach said actors new languages or accents for roles that could easily be played by fluent foreign-language speakers.
Even though he is shamefully not a household name yet, those who still want star appeal to take on this kind of role can look no further than the familiar face of Daniel Bruhl. He is always prepared to show up and save the day; or destroy it, depending on the part for which he is needed.
Related article: A Tribute to Cannes Film Festival: A Celebration of Cinema, Glamour, and Humanity | Statement From Hollywood Insider's CEO Pritan Ambroase
Related article: A Retrospective on Ron Howard's 'Rush': A Spectacular Film Adrenaline Ride Starring Chris Hemsworth & Daniel Bruhl
With a filmography that dominates both cinema and television alike, Daniel Bruhl is a filmistic chameleon, able to bend and form to any character as he pleases. Whether that be a French Michelin-Star rated restaurant owner ('Burnt'), an Austrian Formula 1 driver ('Rush'),  a German soldier in WWII ('Inglourious Basterds'), or even a Sokovian father turned Avengers-manipulating super villain ('Captain America: Civil War' and 'The Falcon and the Winter Soldier'). Bruhl's background and early life make him a catch-all for international and national roles, specializing in those that may require many different languages. This polyglot actor doesn't stop at learning new dialects; he is a brilliant artist and can span a range of protagonist to antagonist with poise and grace. 
A Brief Biography of Daniel Bruhl
Born in Barcelona, Spain, and then relocating at a young age to Cologne, Germany, Bruhl's Spanish mother, and German father taught their kids to speak their native languages of German and Spanish at home. Then, after learning English in school, he became trilingual; but that was not enough. Throughout his adolescent and young adult life, he mastered French, Portuguese, and the Latin-derived language Catalan, making him a true polyglot. 
Bruhl began his acting career at the young age of 17 years-old on a German soap opera, 'Verbotene Liebe.' Still, he did not gain international recognition as a performer until 2003 for the Golden Globe-nominated film, 'Goodbye, Lenin!.' This German film showcased Alex Kerner, an East-German son of a mother who fell into a coma right before the Berlin Wall fell in 1989. After she woke up, Alex devoted his time to do what he could to keep up the illusion of a divided country for the sake of his mother's health. Building an early career through German, French, and Spanish filmography, Bruhl finally broke into American cinema with a substantial role in Quentin Tarantino's 'Inglourious Basterds' in 2009. Though the Hollywood gates seemed to be opening, he had a tough time maintaining critical success in his films until 'Rush,' directed by Ron Howard, was released in 2013.
Related article: MUST WATCH – Hollywood Insider's CEO Pritan Ambroase's Love Letter to Black Lives Matter – VIDEO
Subscribe to Hollywood Insider's YouTube Channel, by clicking here.
This film co-starred Bruhl as an Austrian Formula 1 driver alongside his future fellow MCU actor, Chris Hemsworth. That MCU golden ticket came to fruition for Bruhl in 2016, when Baron Zemo, the iconic villain of Marvel Comics, was given his cinematic debut in 'Captain America: Civil War' followed by his return in the recent 'The Falcon and the Winter Soldier.' If none of these roles ring any bells, some may also recognize Bruhl from his role in 'The Alienist,' a television series that had a two-season run and featured him as a German expert in mental pathologies surrounding deranged killers in 1896 New York. Daniel Bruhl is an artist who has had many roles and taken on a vast array of characters, so I am sure you've seen him somewhere. 
The Perfect Casting of Baron Zemo  
Perhaps his most recognizable role is Marvel's Baron Zemo, the Sokovian native turned Avengers foe in 'Captain America: Civil War.' The trait that made Zemo so special was that he did not have any superpowers at all. The only weapon that he used to his advantage was patience. He believed that with enough patience and time, a man could achieve anything; and that he did. Zemo's driving force came from the vengeance he placed on the Avengers after they failed to stop Ultron, an artificial intelligence created by the Avengers, who destroyed Zemo's city, which killed his family in the process.
He used research and manipulation to turn Iron Man and Captain America against each other and simply watched the rest crumble down. He then returned as Zemo, five years later, in the new show 'The Falcon and the Winter Soldier,' reprising his role, yet this time acting as more of an anti-hero. His character wound up being one of the show's highlights, and it even seemed like the ending of the series set up a future for his character in the MCU. 
Related article: Why Queen Elizabeth II Is One Of The Greatest Monarchs | Her Majesty Queen Elizabeth II of United Queendom of Great Britain & Northern Ireland (Video Insight)
Click here to read more on Hollywood Insider's vision, values and mission statement here – Media has the responsibility to better our world – Hollywood Insider fully focuses on substance and meaningful entertainment, against gossip and scandal, by combining entertainment, education, and philanthropy.
Zemo does not necessarily add much to the 'The Falcon and the Winter Soldier' series in terms of developing the plotline, but it is vital that he is there for the arc of Bucky Barnes (Sebastian Stan). As the person who was linked to Bucky's past, formerly using his brainwashing to equip him as a weapon in his fight against the Avengers, he is now there to provoke Bucky and remind him of who he once was. This is all so that Bucky could finally get to a place where he is evolved by the end of the season. Zemo is unpredictable, but he is also indispensable to Sam (Anthony Mackie) and Bucky, with all of the knowledge he can offer to them.
The way Bruhl plays this complex character throughout the series, he lets us trust him while remaining wary; sometimes he gives the audience clues as to his real motives, and sometimes he keeps us at arm's length, which is truly inspired. In the same rank as Loki or Thanos, Baron Zemo stands as one of the MCU's most well-thought-out villains, thanks to Bruhl's performances. But, unlike the other gods and aliens that the Avengers fight, Zemo being just a normal man with lots of patience grounds him immensely. Yet, it also makes it all the more impressive that this villain stands as one of the most memorable in the cinematic universe.
The casting of Daniel Bruhl as the iconic villain is where the genius lies. Creating and immortalizing a character who is from a fictional place is by no means an easy task. Sokovia was created as a country in central Europe, between Slovakia and the Czech Republic. This is why Daniel Bruhl was perfect for the role. As a German actor who has played characters from all around Europe, he was able to bring a blend of Slavic and Germanic accents and cultural backgrounds to his villainous role with ease. Baron Zemo's superpower of patience is a skill shared with the man who portrays him on screen. Bruhl maintained his personal strength of patience to succeed in the Hollywood formula, only recently breaking through a long run of type castings as German and European antagonists, even though he always knew he could be so much more.
Related article: Hollywood Insider's CEO Pritan Ambroase: "The Importance of Venice Film Festival as the Protector of Cinema"
Related article: The Masters of Cinema Archives: Hollywood Insider Pays Tribute to 'La Vie En Rose', Exclusive Interview with Director Olivier Dahan
Related article: – Want GUARANTEED SUCCESS? Remove these ten words from your vocabulary| Transform your life INSTANTLY
Persevering with the Cards He Was Dealt
Daniel Bruhl has played a lot of Nazis. Although he is ripe to take on any role, a skill proven by his vast contrasting characters in his career timeline, once he broke into the American Hollywood industry, the types of parts he was offered seemed one and the same. In 'Inglourious Basterds,' he played a Nazi Soldier. In the 2010 British-Russian film, 'In Transit,' he also played a Nazi soldier. But, luckily, he was able to mildly step out of the typecast for his part in 'The Zookeeper's Wife,' where he played a Nazi zoologist. Because of the American perspective on German history, Bruhl was subject to many roles where he played members of some sort of antagonist group, if not the main villain of the story. At this point, it was primarily in his early German work, or his roles where he played a Frenchman or Spaniard, where he was able to capture a character for whom the audience was instructed to root. 
He went from consistently playing the love interest in European Cinema to playing the villain in Hollywood; that is not a typical arc in an actor's career. Yet, he took this in stride, channeling his craft to make multidimensional anti-heroes with complex perspectives out of substandard antagonists who only serve the plot to be an obstacle for the hero. Although, there were some opportunities for him to showcase his ability to play sultry and charming. For example, his role as restaurant owner Tony Bilardi in 2015's 'Burnt,' where he played an old friend of star Bradley Cooper's character, Adam Jones, adding an extra dose of beauty and light to the film's aesthetic mise en scene.  
Related article: Sebastian Stan: Star Of Indie Films, Marvel Blockbusters, And Everything In Between | The Winner's Journey
Related article: The Quiet Meteor That Is Timothée Chalamet: The Rise and Journey of the Superstar and Heir to Leonardo Dicaprio's Throne
Daniel Bruhl has won five European awards for his leading role in 'Goodbye Lenin,' 'Elephant Heart' and 'Love in Thoughts.' Then, he won five more Hollywood-driven awards, such as Screen Actors Guild, Critics Choice Awards, etc., for his performance in 'Inglourious Basterds.' If you are looking to expand your movie taste into the European sector, it is worth filtering your list by those that include work by this highly decorated artist. With such a wide range of skills in both linguistics and performance, it is a shame that Bruhl has been primarily pigeonholed in one type of role. This brilliant actor deserves more recognition, and I would love to see the unique skills he brings to the table be appreciated by a filmmaker with proper vision. 
You can see Daniel Bruhl in the upcoming prequel to the 'Kingsman' movie franchise, 'The King's Man.' And hopefully, he will be reprising his role as Baron Zemo in the newly announced Marvel film that just began development, the unnamed fourth installment of 'Captain America.'
Click here to read Hollywood Insider's CEO Pritan Ambroase's love letter to Black Lives Matter, in which he tackles more than just police reform, press freedom and more – click here.
An excerpt from the love letter: Hollywood Insider's CEO/editor-in-chief Pritan Ambroase affirms, "Hollywood Insider fully supports the much-needed Black Lives Matter movement. We are actively, physically and digitally a part of this global movement. We will continue reporting on this major issue of police brutality and legal murders of Black people to hold the system accountable. We will continue reporting on this major issue with kindness and respect to all Black people, as each and every one of them are seen and heard.
Just a reminder, that the Black Lives Matter movement is about more than just police brutality and extends into banking, housing, education, medical, infrastructure, etc. We have the space and time for all your stories. We believe in peaceful/non-violent protests and I would like to request the rest of media to focus on 95% of the protests that are peaceful and working effectively with positive changes happening daily. Media has a responsibility to better the world and Hollywood Insider will continue to do so."
Ways to support Black Lives Matter Movement to end systemic racism
More Interesting Stories From Hollywood Insider
– Want GUARANTEED SUCCESS? Remove these ten words from your vocabulary| Transform your life INSTANTLY
– Compilation: All James Bond 007 Opening Sequences From 1962 Sean Connery to Daniel Craig
– Do you know the hidden messages in 'Call Me By Your Name'? Find out behind the scenes facts in the full commentary and In-depth analysis of the cinematic masterpiece
– A Tribute To The Academy Awards: All Best Actor/Actress Speeches From The Beginning Of Oscars 1929-2019 | From Rami Malek, Leonardo DiCaprio To Denzel Washington, Halle Berry & Beyond | From Olivia Colman, Meryl Streep To Bette Davis & Beyond
– In the 32nd Year Of His Career, Keanu Reeves' Face Continues To Reign After Launching Movies Earning Over $4.3 Billion In Total – "John Wick", "Toy Story 4", "Matrix", And Many More
daniel bruhl, daniel bruhl, daniel bruhl, daniel bruhl, daniel bruhl, daniel bruhl, daniel bruhl, daniel bruhl, daniel bruhl, daniel bruhl, daniel bruhl, daniel bruhl, daniel bruhl, daniel bruhl, daniel bruhl, daniel bruhl, daniel bruhl, daniel bruhl, daniel bruhl, daniel bruhl, daniel bruhl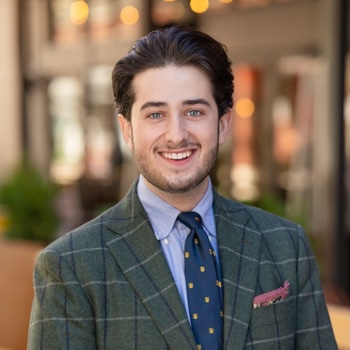 Samuel James Parven is an avid fan of all things entertainment and pop culture, who shines in reviewing the hidden gems of Hollywood. Samuel is fascinated by the direct correlation between media and culture. If art imitates life and vice versa, Samuel focuses on highlighting the ways that the entertainment industry and their consumers alike can improve our interpersonal world through the content with which we engage. With the aligned values of Hollywood Insider to focus on positivity and growth, Samuel is a passionate writer hoping to pen his takes on how to add more substance and inclusivity to the industry we love so much.