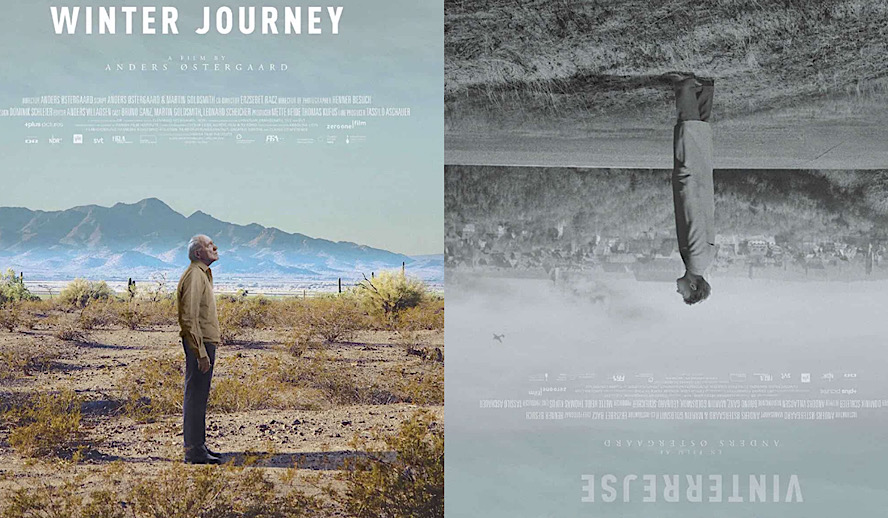 Photo: 'Winter Journey'/Danmarks Radio
Bruno Ganz was a tremendous actor. Born in Switzerland in 1941, he spent the first several decades of his career amassing perhaps the most prestigious filmography in German cinema history, working with auteurs like Werner Herzog and Wim Wenders. He co-starred with Gregory Peck and Laurence Olivier in the Nazi hunter sci-fi thriller 'The Boys From Brazil', and he unforgettably played Adolf Hitler in the 2004 film 'Downfall'. In the last fifteen years of his life, he suddenly became a go-to character actor in English-language films, appearing alongside Denzel Washington in 'The Manchurian Candidate', Liam Neeson in 'Unknown', and Ralph Fiennes in 'The Reader'. Ganz passed away following a battle with cancer in 2019; 'Winter Journey', the new film from Danish director Anders Østergaard, is his final onscreen performance.
Related article: 'The Crossing' is a WWII Fairytale Adventure Set in the Enchanted Forests of Norway
Related article: 'Supernova': Colin Firth and Stanley Tucci On The Last Trip Contemplating True Love & Purpose
'Winter Journey' is a perfect distillation of Ganz's distinguished career and a fitting epilogue. As Georg Goldsmith, a German Jewish man who fled Nazi persecution during World War II, Ganz is wry and sensitive, introspective yet crackling with a defiant intellect. The film is an adaptation of a book by Martin Goldsmith, itself adapted from conversations he had with his father about his parents' affiliation with the Jewish Culture League, an artists' organization/propaganda tool created by the Nazis to convince the rest of the world that Germany was not abusing its Jewish citizens. Goldsmith himself appears in the film as an offscreen voice, interviewing Ganz as a stand-in for his father. NPR fans may recognize Goldsmith's voice as the former host of the classical music radio program, Performance Today; clearly, the love of Schubert and Tchaikovsky is in his blood.
'Winter Journey' – The Jewish Culture League
'Winter Journey' explores the echoing trauma of the Holocaust on one man's soul. Georg Goldsmith, at least according to the decades-later recollections he shares with his son, did not identify as Jewish. He was a flutist, classically trained, and passionate about music. After being denied a diploma due to his heritage, Georg is prepared to flee to neutral Sweden, until a Nazi propaganda minister contacts him about an opportunity with the Jewish Culture League. George explains, in a line delivered with Ganz's trademark dry humor, "I wasn't interested in some club for the one-legged, or the red-haired." Eventually, however, he decides that it may be his last opportunity to play with an orchestra for a long time, and he takes the gig. It ends up being the first of a series of incredibly fateful decisions. In the orchestra, Georg meets a violist named Rosemarie who will eventually become his wife. He also finds himself a firsthand witness to the escalating Nazi malevolence, becoming both victim and pawn in the fascist machine.
Related article: MUST WATCH – Hollywood Insider's CEO Pritan Ambroase's Love Letter to Black Lives Matter – VIDEO
Subscribe to Hollywood Insider's YouTube Channel, by clicking here. 
The film constantly shifts back and forth from Berlin to Tucson, Arizona, which seems so far removed from the horrors of war that it may as well be Jupiter. Plaintive howls of coyotes and drone shots of desolate desert increase the sense of isolation. As we are introduced to Ganz's character, a shaky 90s-era Handycam follows him on an outdoor trek as he mounts an outcrop of rock and oversees a great expanse of wilderness. Seeing Ganz here quietly gazing into the horizon feels like a touching farewell. Breathing heavily, Georg is asked by his son why he has remained for so long in Arizona, despite not particularly caring for the climate there. Evasive, the father answers, "Your mother liked it," before breaking into a softly sung rendition of Schubert's 'Winterreise': "The stranger I arrive, the stranger I depart." It is a haunting moment, delivered with exquisite elegiac wistfulness by Ganz. There is a sense of self-imposed exile to Georg, which the film slowly unpuzzles.
A Ghost in His Own Past
In order to solve this mystery, the film utilizes dramatizations of Georg's war-era memories, recited in narration as Martin interviews his father. The blend of documentary and drama is reminiscent of the work of director Errol Morris, and Østergaard presents several imaginative sequences, most memorably a moment where Georg recounts his childhood introduction to Mozart's 'Zauberflöte', which transforms into a dreamlike scene of the opera's chorus flying above the German landscape. The effect is an immense sense of contagious enchantment for the glory of both classical music and the natural beauty of Germany, something doomed to be punctured. Interestingly, Østergaard's fondness for meditatively taking in the sweeping Alpine scenery connects 'Winter Journey' to another of Ganz's final films, Terence Malick's biography of WWII conscientious objector Franz Jägerstätter, 'A Hidden Life'. 
Related article: The Power of Positivity: Ikorodu Bois + Chris Hemsworth + Russo Brothers + Sam Hargrave
Limited Time Offer – FREE Subscription to Hollywood Insider
Click here to read more on Hollywood Insider's vision, values and mission statement here – Media has the responsibility to better our world – Hollywood Insider fully focuses on substance and meaningful entertainment, against gossip and scandal, by combining entertainment, education, and philanthropy. 
As the film progresses, Georg's treasures are gradually strip-mined of their majesty. The Nazis create increasingly restrictive parameters on what pieces the Jewish Culture League is allowed to perform. Travel restrictions and curfews ensue. Similar to the 'Tesla' and 'Radium Girls', two other recent films that examined the scars of vulnerable members of a society being exploited, Østergaard utilizes a variety of archival images, allowing the audience to witness the alluring possibilities these once seemed to hold before all were cast asunder. In stark black and white, the actor playing Georg as a young man (Leonard Scheicher) wanders through still images of his own reminiscences, a ghost in his own past. 
"I am not a fish."
Back in the present, the sobriety of the film is continually punctuated by charming wiliness from Georg, who takes pleasure in contradicting his incredulous son. Like 'The House That Jack Built', Lars Von Trier's 2018 film that cast Ganz as a spirit of the afterlife tasked with conversing with a depraved serial killer, Ganz is constantly philosophically sparring here. In response to Georg's assertion that he as a young man did not identify as Jewish, the baffled Martin cites the Jewish names of Georg's father and grandfather and exclaims, "You're as Jewish as gefilte fish!" Georg coolly responds, "I am not a fish."
Related article: Hollywood Insider's CEO Pritan Ambroase: "The Importance of Venice Film Festival as the Protector of Cinema"
Related article: The Masters of Cinema Archives: Hollywood Insider Pays Tribute to 'La Vie En Rose', Exclusive Interview with Director Olivier Dahan
The tragic lesson of 'Winter Journey', one perhaps applicable to our own present, is that history plays out in real-time. The Jewish Culture League was the band playing on the sinking Titanic, but many of them held out hope that the ship would not sink, or at the very least that they themselves would not drown. To the dubious Martin, viewing the situation with the benefit of hindsight, Georg recounts pivotal moments when many believed they would be spared. When war broke out, many members of the league saw it as their salvation, assuming Germany was in no condition to take on both England and France on the battlefield. Even as prominent members of the company fled, their understudies gossiped about how the new vacancies would allow for their own ascension. Right up until the film's gut-punch of a finale, there is a dissonant sense that there could be some sort of eleventh-hour reprieve. How long can a clock linger at eleven before it strikes twelve?
'Winter Journey' is currently streaming at film festivals internationally. It was most recently featured as part of the Atlanta Jewish Film Festival.
Cast: Bruno Ganz, Leonard Scheicher, Dani Levy
Cinematography: Henner Besuch, Mitja Falk, Agnesh Pakozdi, Lars Skree
Editor: Anders Villadsen | Producers: Mette Heide, Thomas Kufus 
Writers: Martin Goldsmith, Anders Østergaard | Director: Anders Østergaard
winter journey, winter journey, winter journey, winter journey,  winter journey, winter journey, winter journey, winter journey, winter journey, winter journey, winter journey,  winter journey, winter journey, winter journey, winter journey, winter journey, winter journey, winter journey,  winter journey, winter journey, winter journey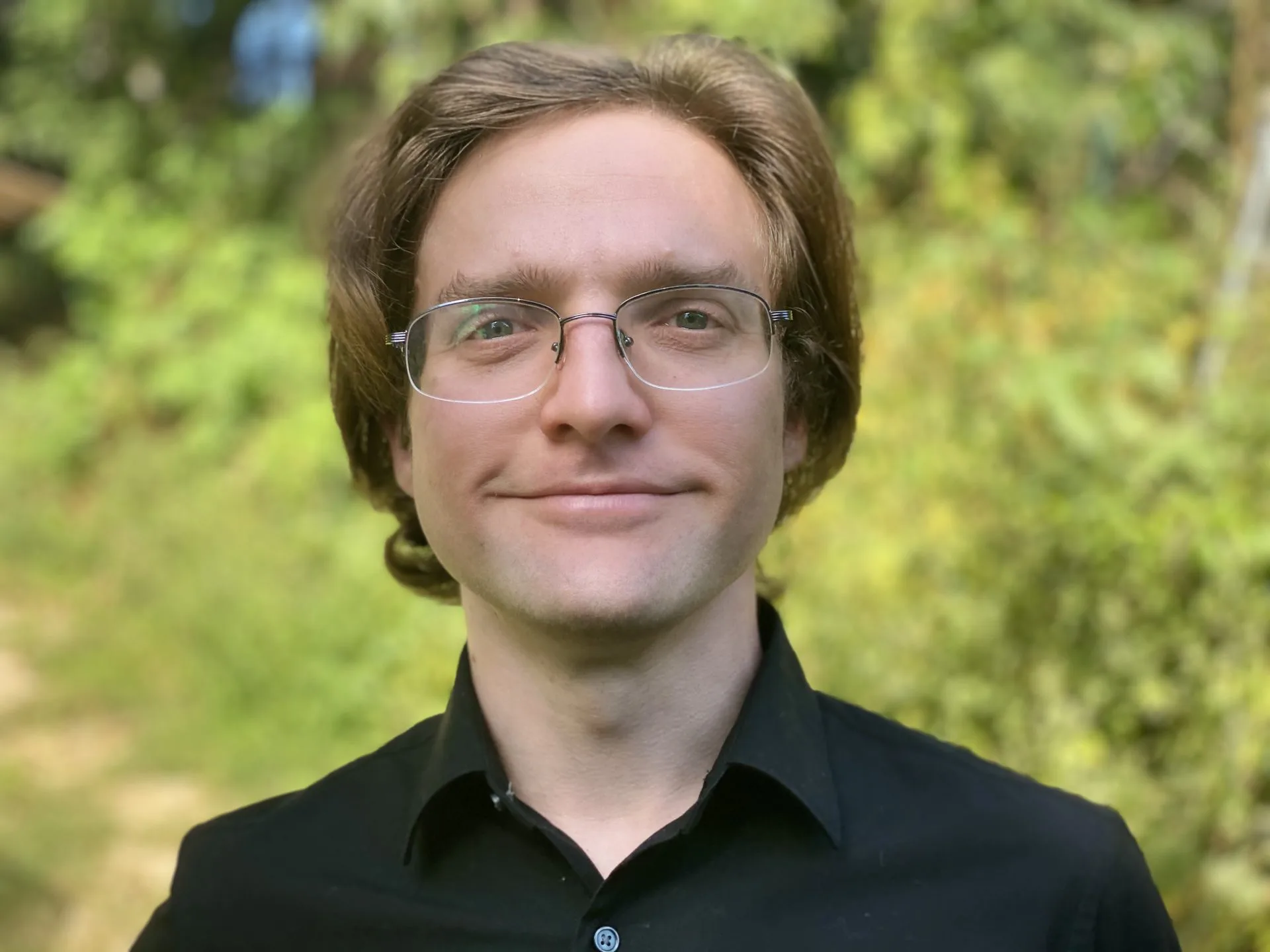 Trent
Kinnucan is a film and television critic, with over 5,000 film hours logged to date. He is devoted to maintaining an encyclopedic knowledge of cinema, with consideration for its history, its cultural impact, and its ability to create social change.
Trent
enjoys finding films that amplify voices otherwise unheard, and reveal images otherwise unseen.
Trent
's interest in media coverage as a way to inspire meaningful dialogue led him to
Hollywood Insider,
a media network that consistently prioritises journalism and content with a purpose.
Trent
also recognizes that media is meant to be enjoyed, which aligns with
Hollywood Insider's
penchant for tackling complex issues with levity and original insight.
Trent
hopes to share his love of film with others, and to help further expand the bandwidth of artists with something to say.